Layered Pixie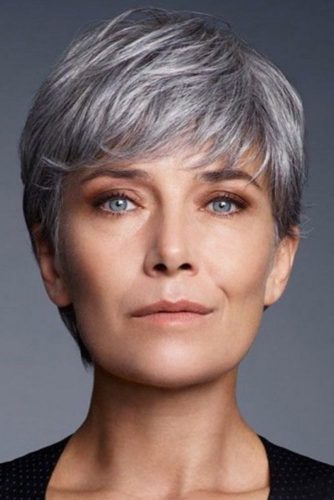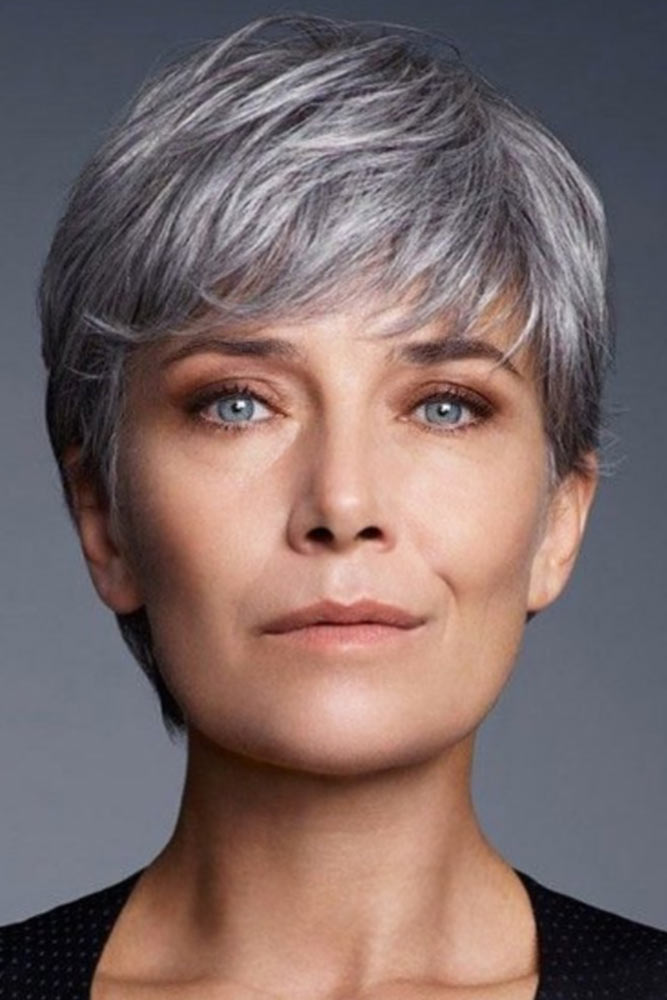 There's no need to repeat the advantages of layers, as you've probably learned them by heart already. But we can't have too much aesthetics, so let us show you how differently layered pixies can look.
This time, it comes as a fringe pixie cut that barely reaches the brows. Such an option is ideal for ladies who want to hide up their broad or wrinkled forehead and boost their fine locks up. As a result, you can get the style that can work on your flaws and enhance your awesome features.
Source: catherine_delzenne via Instagram

Voluminous Long Pixie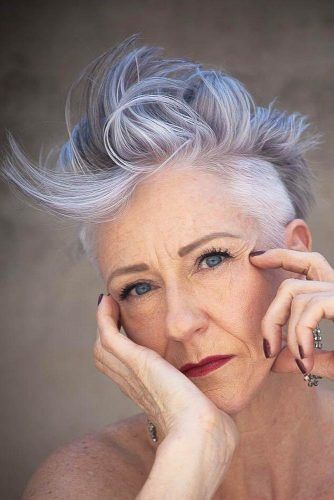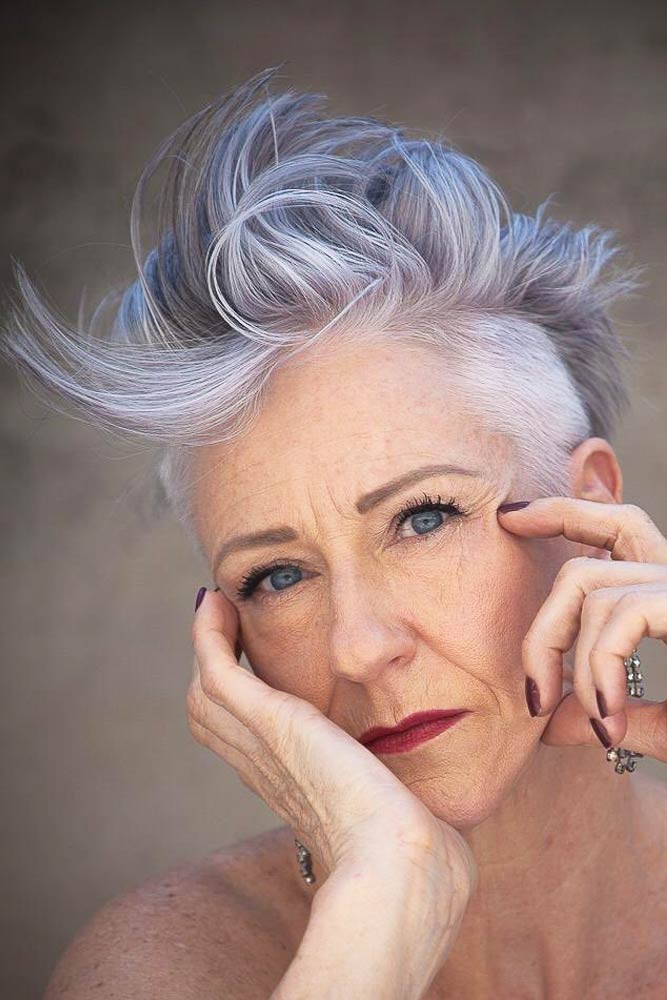 Volume is something that will never get old. Just like your natural charm! So why don't you combine these two irreplaceable features to wear a look that really shows what kind of woman you are?
Although the swept-back chevelure requires some time in the mornings, the result is definitely worth all the time and efforts.
Source: deborah__darling via Instagram

Short Pixie For Natural Hair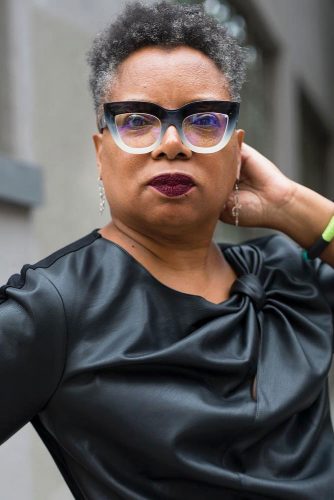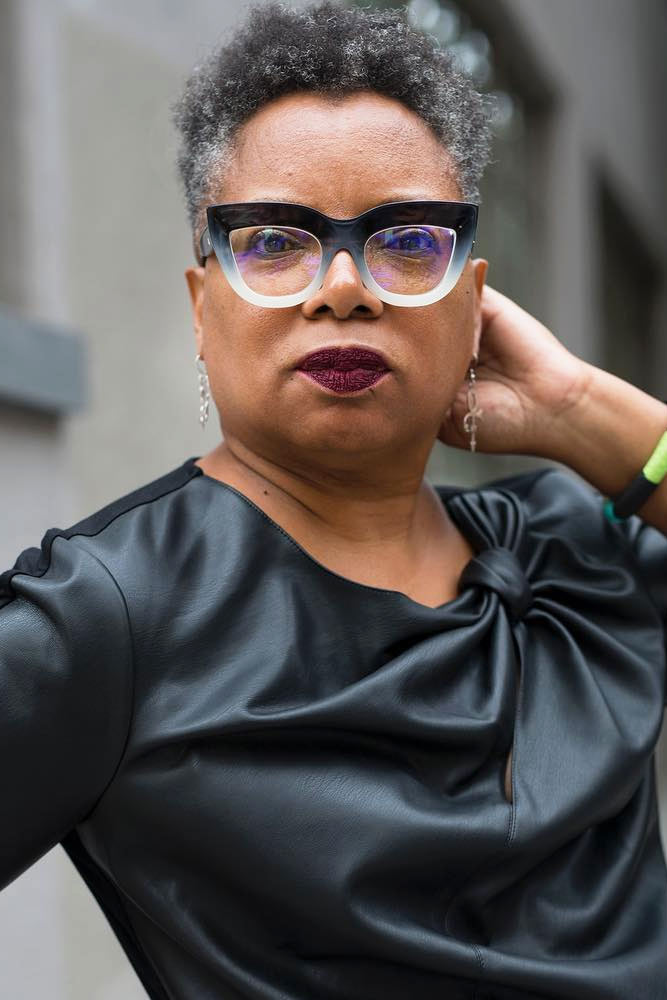 There's nothing more convenient and striking than a short afro pixie. Even ladies who don't have natural hair know how cruel its styling and maintenance routine can be. Of course, pixie haircuts for women over 50 have solutions for everyone!
The body of natural pixie doesn't really look like its classic idea, and that's the reason to wear it: who doesn't want to look different?
To keep the look fresh and decent, don't forget to moisturize your coarse locks with some water-based mousses.
Source: motorcitymystic via Instagram

Spiky Edgy Pixie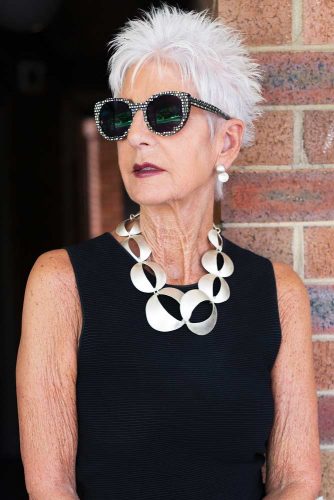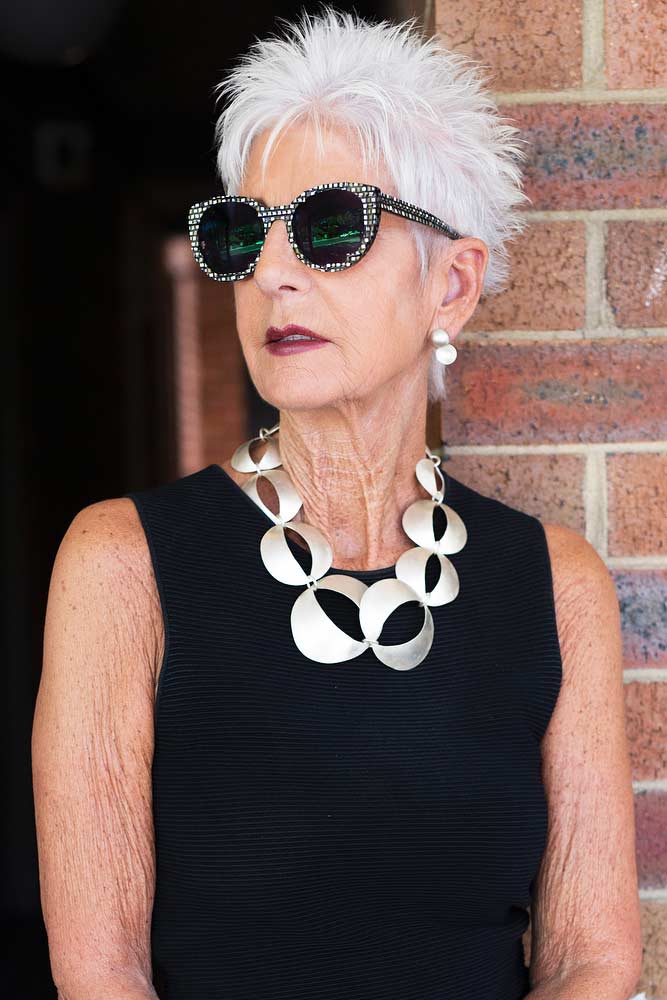 Spikes aren't meant for football and punk music appreciators only. Moreover, they can even be sophisticated and refined. You can make the outrageous style adapt to your presentable image; just ask a pixie for help!
Try getting a short layered pixie with pointed edges, styling it with lightweight wax, and adding some messiness as a finish. As you can see from this pic, ladies can sport spikes too: you just need to find the right approach to them.
Source: advancedstyle via Instagram

Now you see that your age is your best accessory that becomes brighter with the time. Experiment with your hair, make the most out of your age, and remember that your beauty doesn't age!
Main photo by
Mayemusk