By:

Glaminati Media

| Updated:

02/13/2019
Hair Updos For All Occasions
Hair updos are probably the most versatile hairstyles. And due to that, you can wear such hairstyles everywhere. Moreover, you can easily switch from a day to a night version. Or, add some embellishments, and your updo instantly becomes festive. See what we mean? Total versatility! Read on and see for yourself.
Tips For Choosing The Best Updo Hairstyle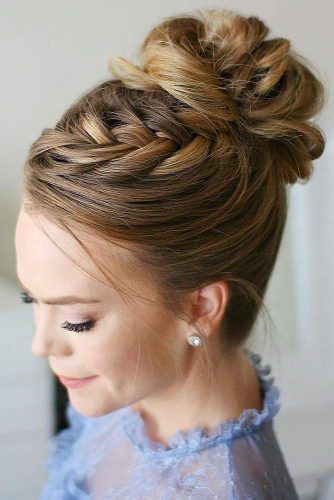 There are so many updo hairstyles, so how to pick an updo that will work best for you?
Keep in mind the type of your hair. Some elements can do for thicker tresses, while others won't work unless your tresses are thin. The same concerns straight versus wavy or curly locks. So, if there is a very special event ahead, it is advisable to consult with a professional stylist, but pick someone whom you trust and who already has some experience in working with your tresses. He or she knows all the tricks and can manipulate your tresses. Thus, listening to this person is important. Your desires are significant too but if that means appearing stiff or fake, how do you think, is it worthwhile arguing with your stylist?
Your personality matters.

Are you daring and trendy or classy and conservative? Pick a hairstyle accordingly. If you manage to get an updo for medium hair or one of the hair updos for long hair that is true to who you are, your overall image will look harmonious. The wrong 'do will just make you lack self-confidence.

The features and shape of the face are to consider.

Thus, babes with long faces would better get an updo that is neither too high nor too low. They should also add some fullness in the area of their ears and cheekbones.

High updos work awesome for babes with a round face. Just don't go overwhelmed with curls and body around the face and avoid sleek and tight hairstyles.

In case your face is square, opt for a soft updo hairstyle with a side parting to make the face appear less angular.

Babes whose face shape resembles a heart should pick a hairstyle that grants a bit more voluminous look beneath the ears. If you have bangs, part it to a side.

Make sure the hairstyle pairs well with your dress, and we will discuss it in detail further.
Hairstyles That Match Your Dress
Do not forget that your hairstyle is supposed to complement your outfit rather than compete with what you wear. For example, an updo that involves soft curls can do for a dress that has many attention-drawing details up the waist. So which neckline does your gown have? Pair it with your updo in the right way.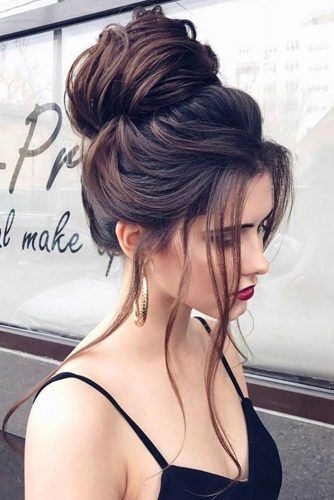 A square, scoop, or V-Neck neckline gown. Pick relatively high updo hairstyles for long hair or hair updos for medium length hair with a gentle texture like relaxed waves: a high bun or a textured braid swept to a side, for example.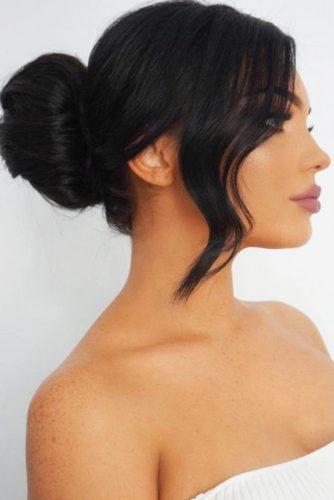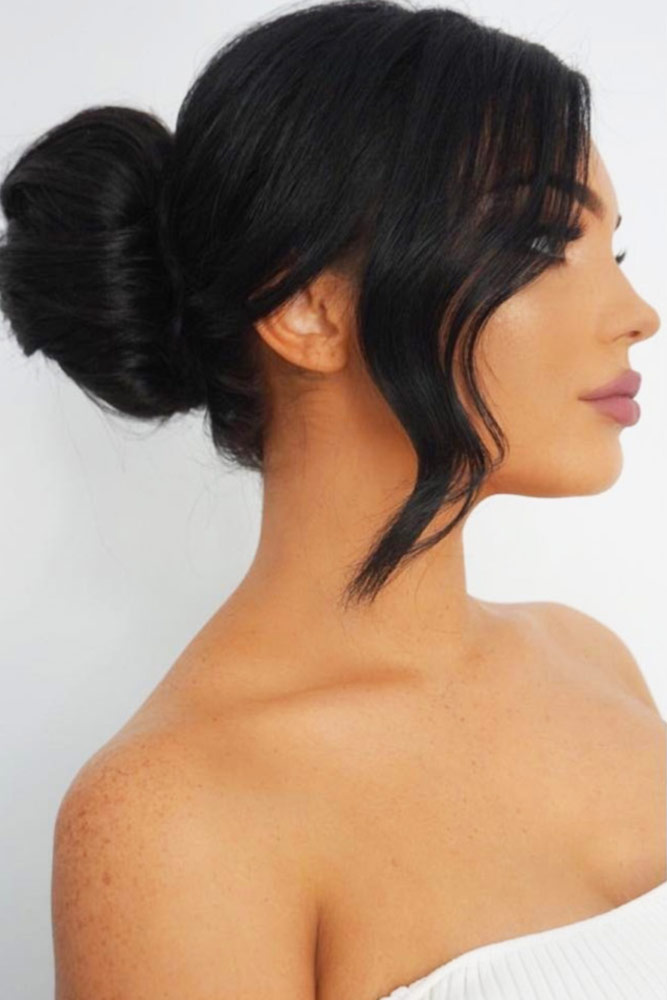 A strapless neckline gown. An elegant updo swept to a side will compliment this dress beautifully.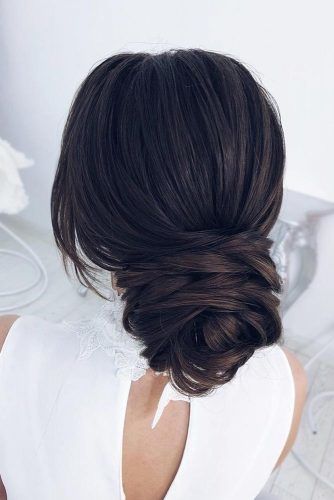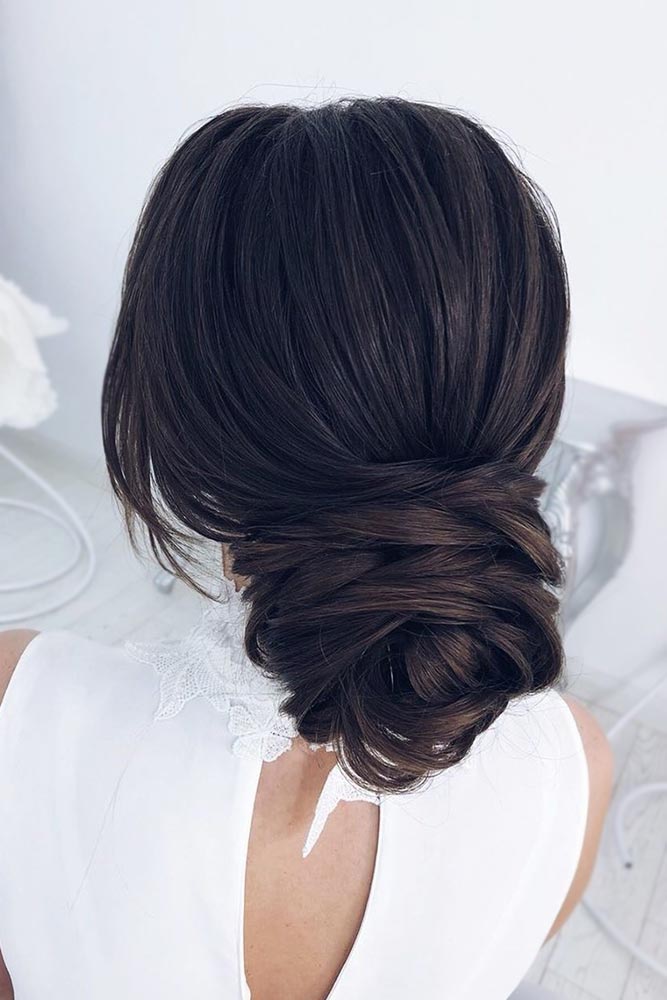 A high neckline gown. Go for a slicked chignon, a tight ponytail, or a sophisticated topknot placed in the center of the head.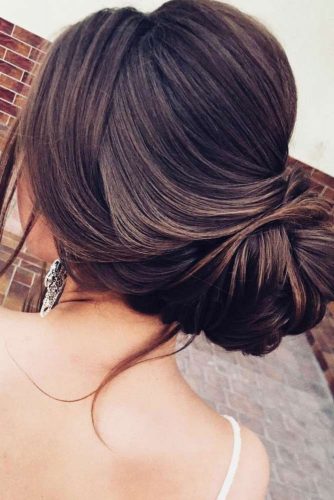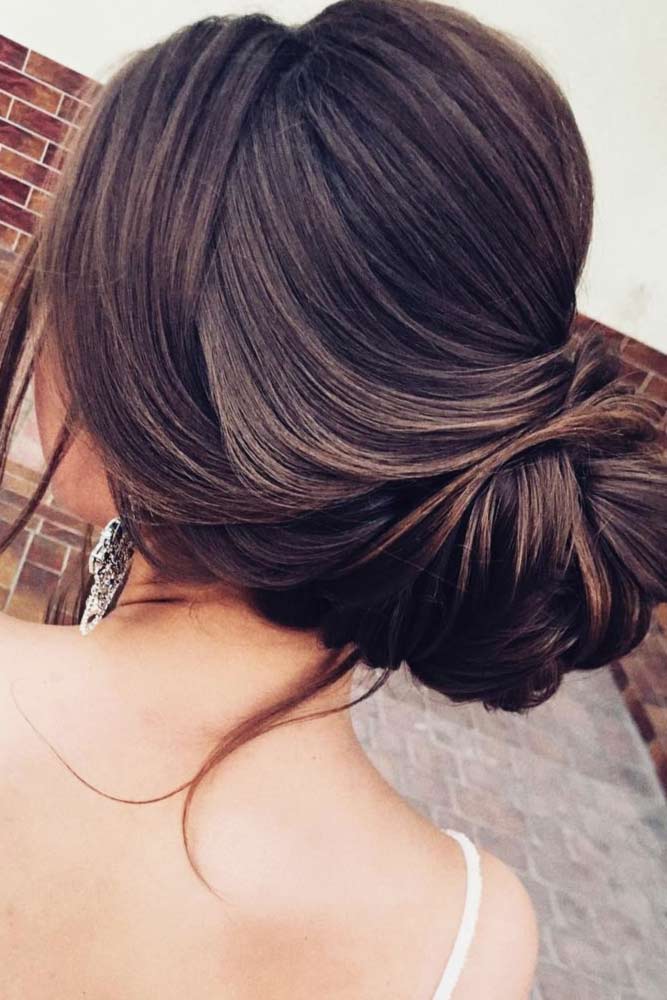 A backless gown. Such gowns can be complemented with various necklines, but we are interested in the fact that it is backless. Be it a chignon or an elaborate crown braid, this updo should correspond to the gown theme (boho, elegant, vintage, etc.)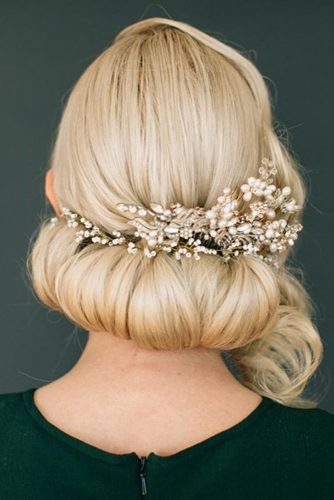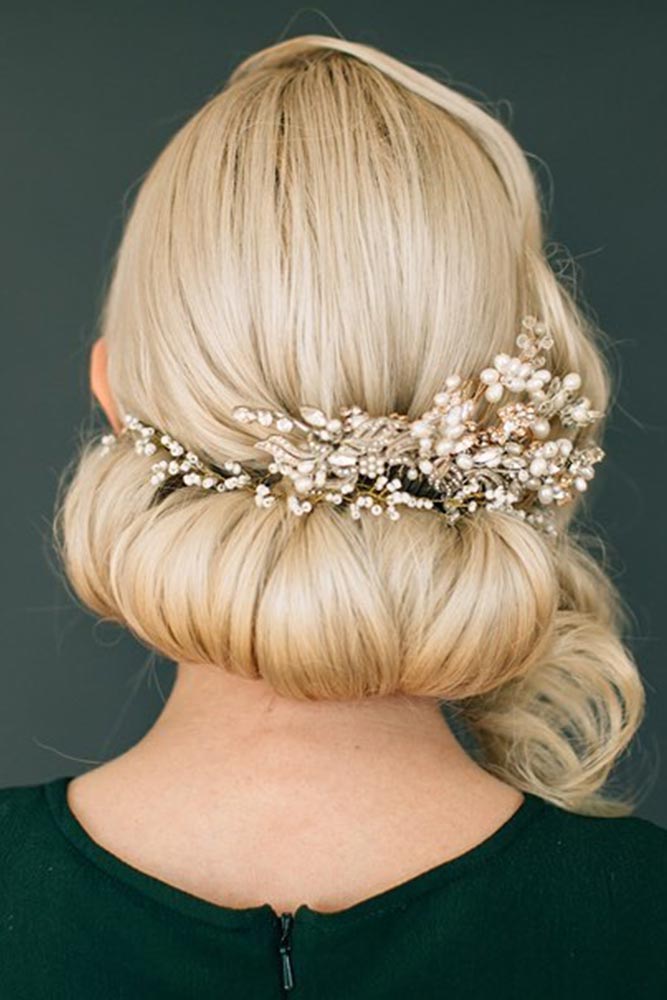 A gown with a round neckline. A French twist is one of the perfect options. Overall, stick to hairstyles that compliment rather than compete with the style of the strap.
---
Click NEXT PAGE to read more and happy pinning!
---