Spice Up Your Style With Fancy Short Haircuts For Girls!
Short haircuts for girls who are not afraid of changes are waiting for you to join the style revolution! Despite all the women's beauty stereotypes, not only long hair is a synonym to femininity. Femininity can be different, and each of these ideas will show how diverse it is!
ADVERTISEMENT ‧ CONTINUE READING BELOW
A girl who is about to change her life will definitely cut her hair short. How about you to make it even more fascinating? New hair color combinations and hair accessories are something you need to try right now! Meet the prettiest cuts of the modern fashion world for every hair type, any face shape, any personality.
Pretty Blonde Pixie With Headband
Source: lauragbert via Instagram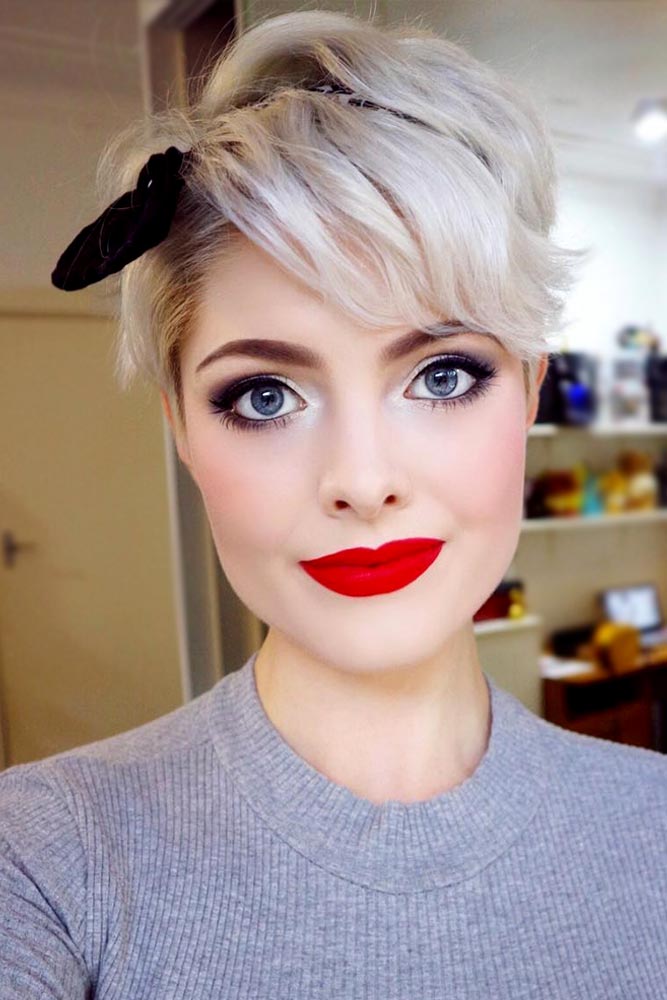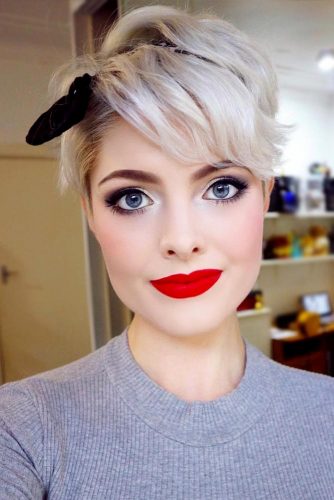 Since we are talking about timeless trends, we just can't do without a pixie cut! No matter how old you are, the endless beauty of this short haircut knows how to flatter any kind of woman. And when it's all about unique looks, we need to diversify some familiar things. Adorn your wavy pixie with a contrastive headband, so that it accentuates your hair color, and finish the look with a bright lipstick.
ADVERTISEMENT ‧ CONTINUE READING BELOW
Curly Pixie With Undercut
Source: philipwolffhair via Instagram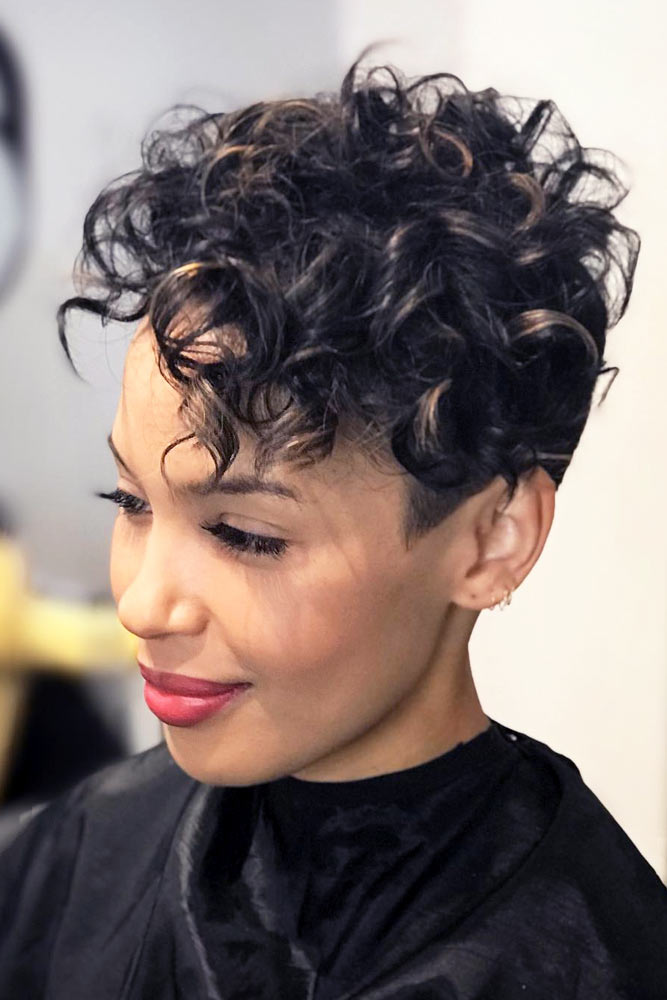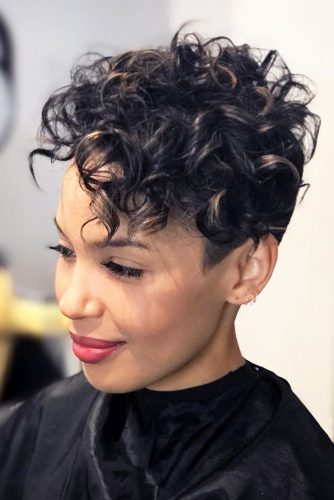 Girls with curly hair know how to impress everyone like nobody else: their magnificent curls can easily attract people's eyes. Want to make it more sophisticated? An undercut with cleanly buzzed sides will be a good choice for bold curly goddesses.
ADVERTISEMENT ‧ CONTINUE READING BELOW
Attractive Brown Pixie For Any Occasion
Source: fevasconcellos via Instagram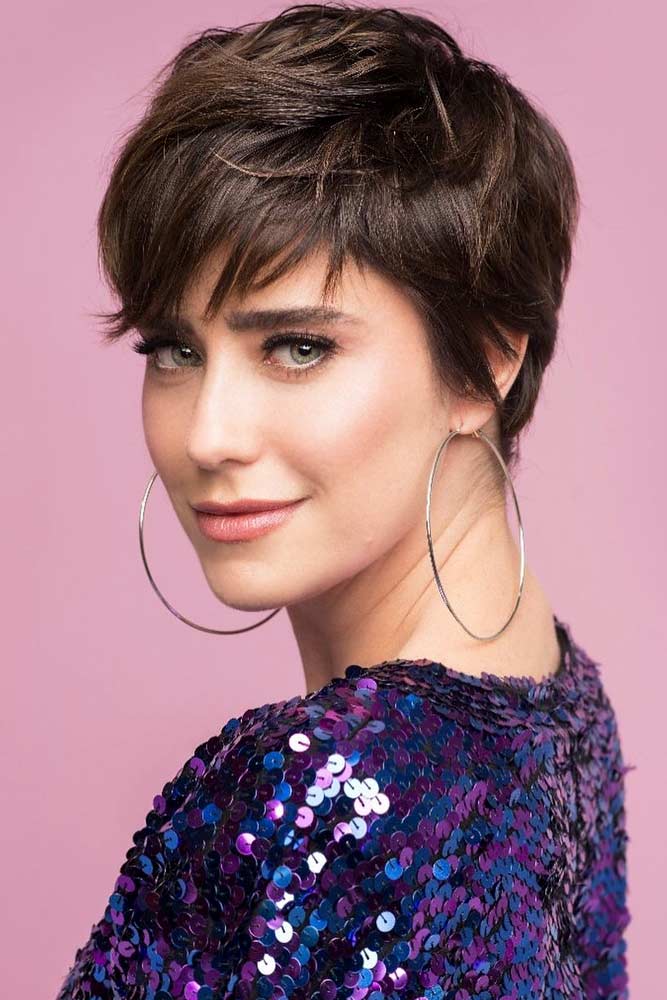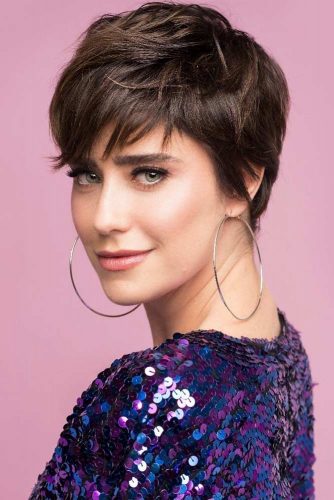 Looking for something absolutely versatile? Want to get a cut that you will combine with both your suit and tiny black dress? All you want is here, in this pic. A classic, a bit choppy pixie with messily styled front hair is the greatest decision ever, whether you're going to walk down the red carpet or just want to go out with your friends.
ADVERTISEMENT ‧ CONTINUE READING BELOW
Chic And Subtle Short Brown Bob
Source: chrisjones_hair via Instagram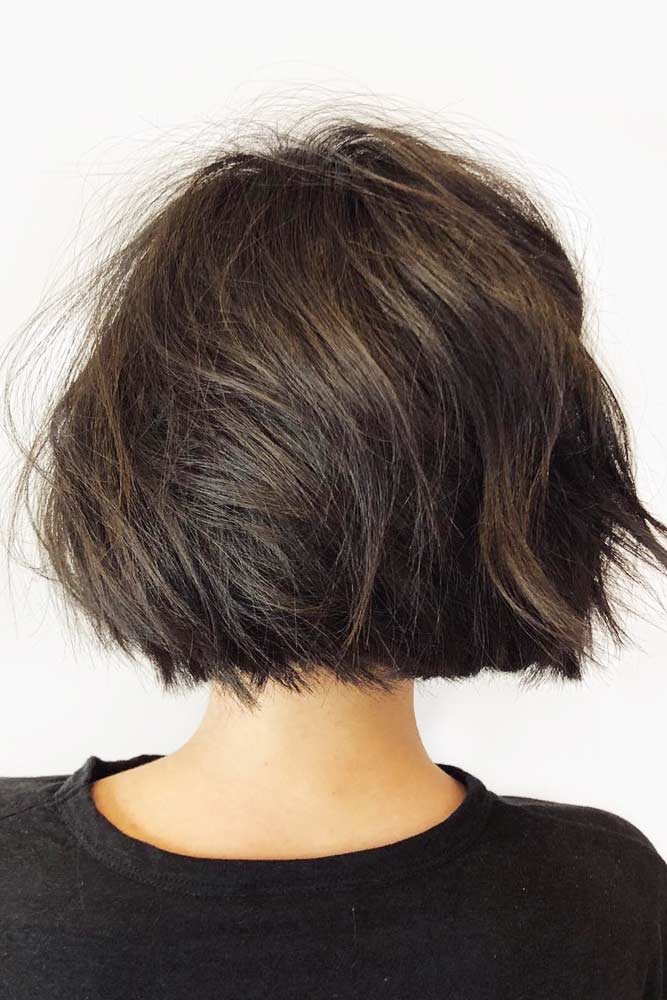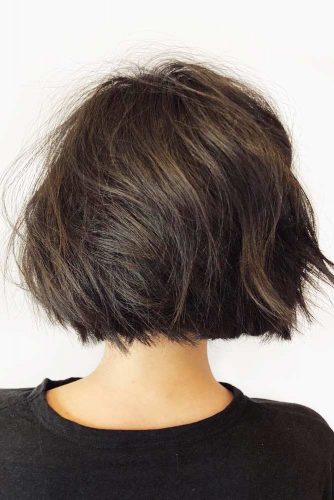 Short bob on thick brown hair is the elegance in its purest form. This hair length not only emphasizes the beauty of your hair color, but it also keeps your beautiful shoulders and clavicles open. Sometimes a minimalistic look is enough to turn heads, and this idea is living proof.
ADVERTISEMENT ‧ CONTINUE READING BELOW
Bold Pixie-Bob With Undercut
Source: chloenbrown via Instagram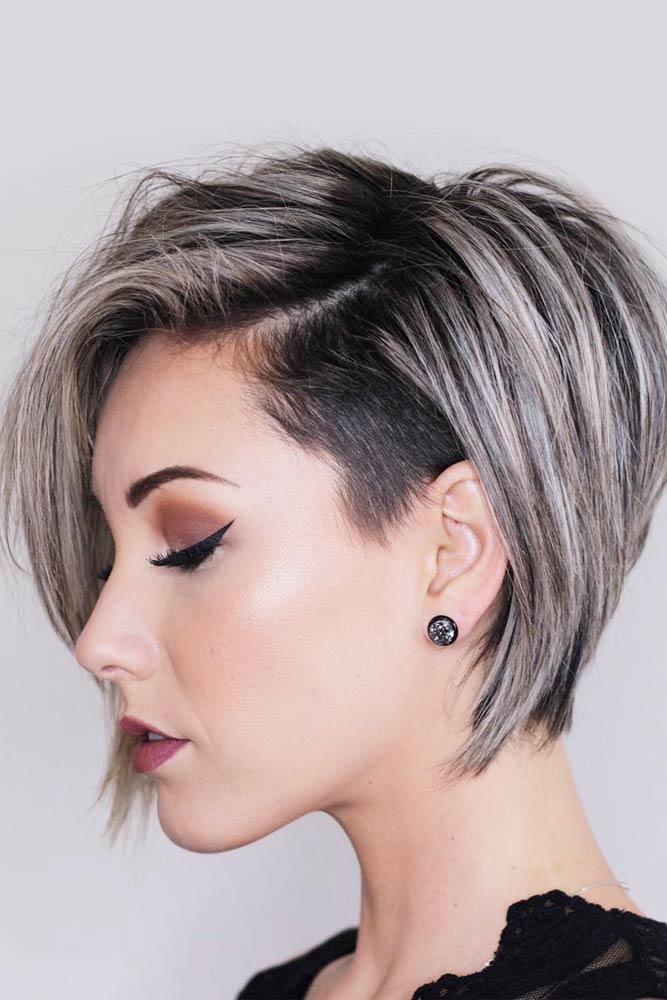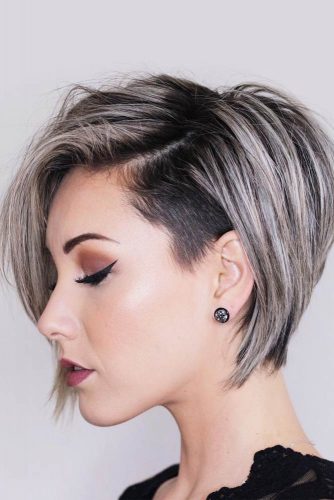 Who would win if a pixie fought with bob? Well, there's always only one winner. Indecisive girls who can't choose between these two will love the idea of pixie-bob. The voluminous, dramatic back of bob and funky framing locks of pixie form the best duo for fine hair. To spice it up, complement this cut with neatly shaved sides of an undercut.
Fancy Short Haircut For Teenage Girls
Source: donovanmillshair via Instagram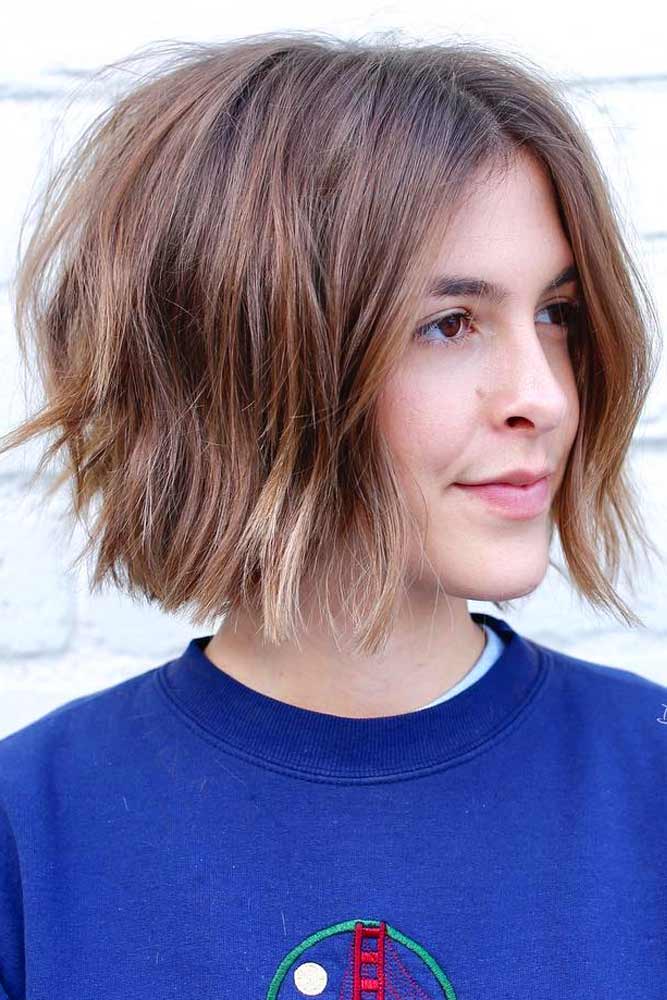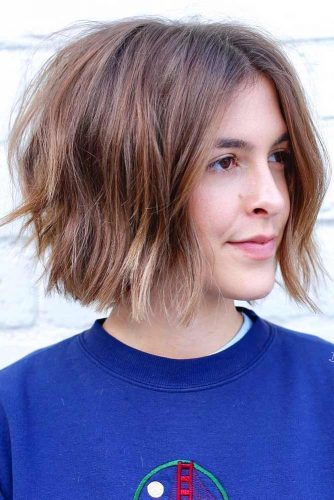 You are the only person who knows what short haircuts for teenage girls would be perfect for you. Your brand new cut should be a reflection of who you are; it should suit your personality and ambitions. Of course, knowing your hair texture is crucial, but don't forget about individuality. Lively teens with a great sense of style will love how this messy wavy bob shows off their uniqueness.
Short Pixie With Soft Rose Touch
Source: anna_maria_theresia via Instagram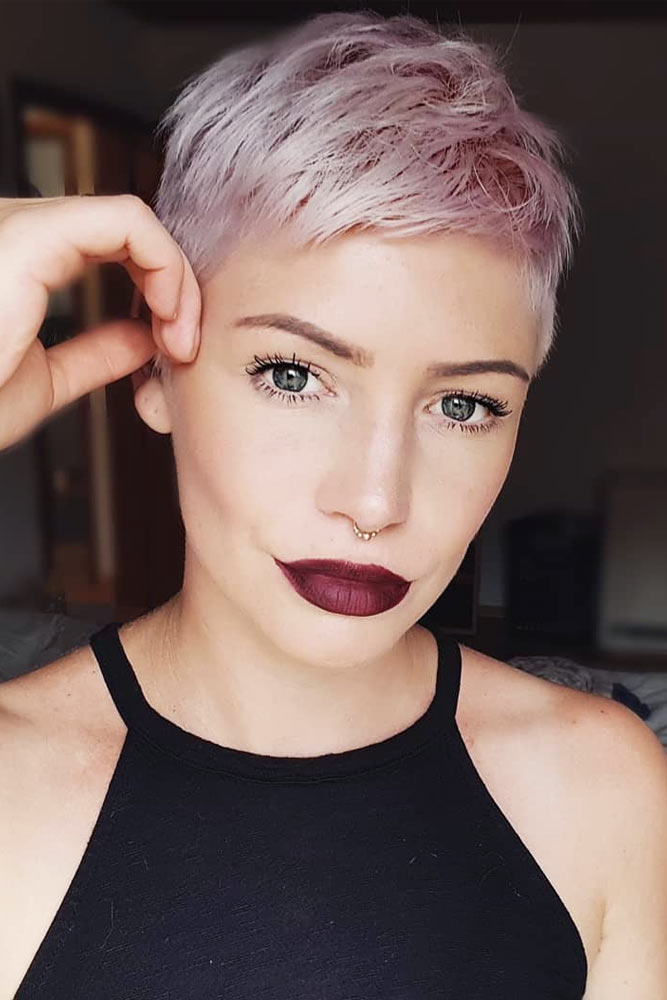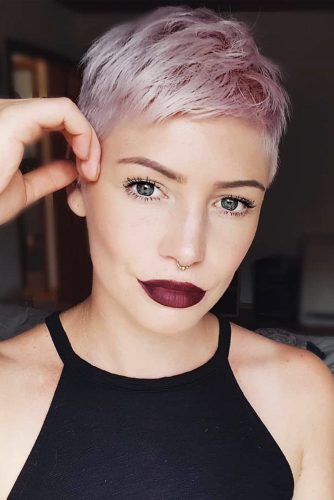 Think that a short pixie is not enough for your youthful mind? It's time for a new hair color, then! Some gentle rose vives on your textured pixie will create the girliest look people could ever imagine. Who says that short haircuts can't look feminine?
ADVERTISEMENT ‧ CONTINUE READING BELOW
Short To Medium Length Silver Bob
Source: glamiris via Instagram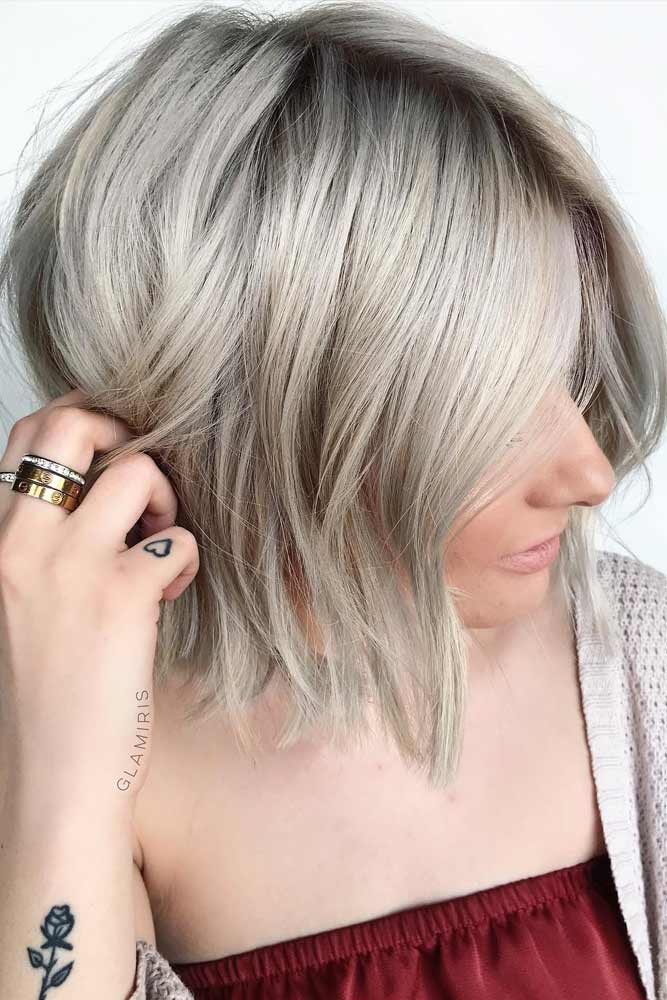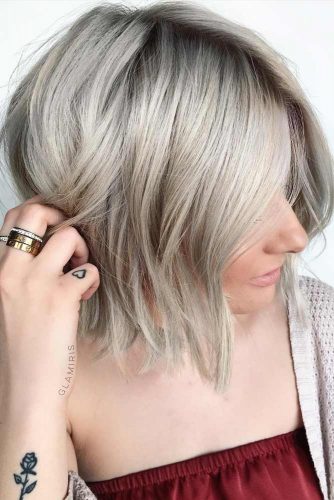 If you're a woman of many moods, it's better not to go too short. Today you want to flaunt an extremely short pixie, and yesterday you will cry about your farewell to long hair. Shoulder length is a must have for those who blow hot and cold: not too short and not too long, plus you've got lots of styling options. This amazing silvery bob will be there for you at moody times.
Short Bob With Blonde Highlights
Source: davidsolis22 via Instagram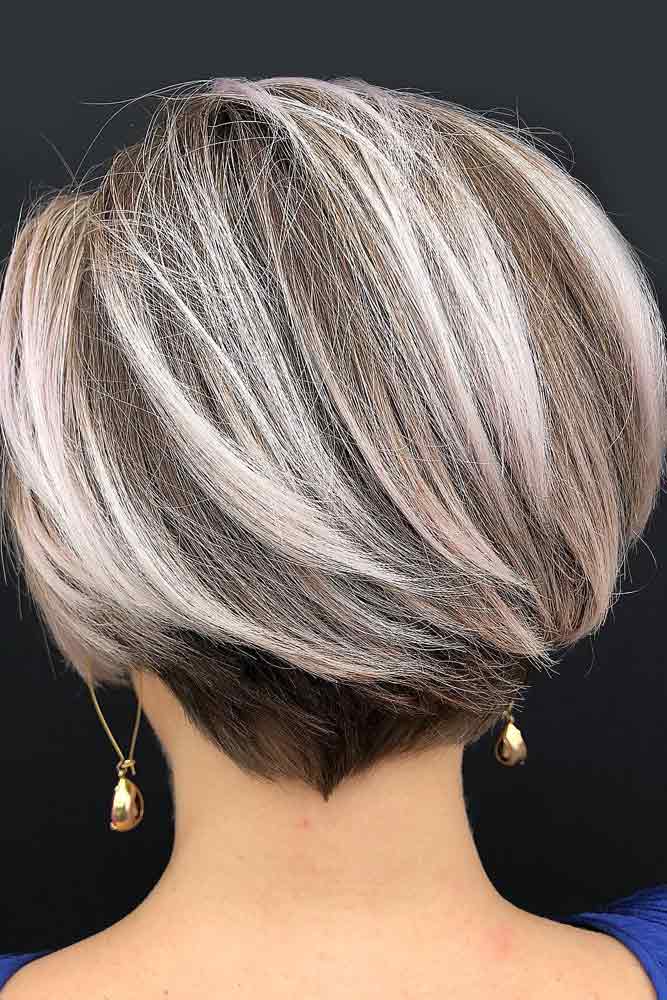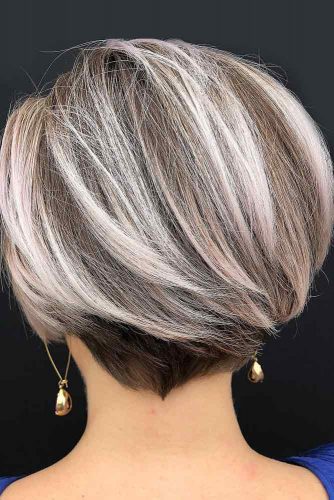 One of the best ways to accentuate your new haircut is to add some more colors. Nowadays, most trendy color combinations feature contrasts; it can be rough or smooth, it's all up to you. Brunettes with bob should never miss these blonde highlights, as they enhance your natural hair color.
Lovely Wavy Bob With Baby Bangs
Source: triz via Instagram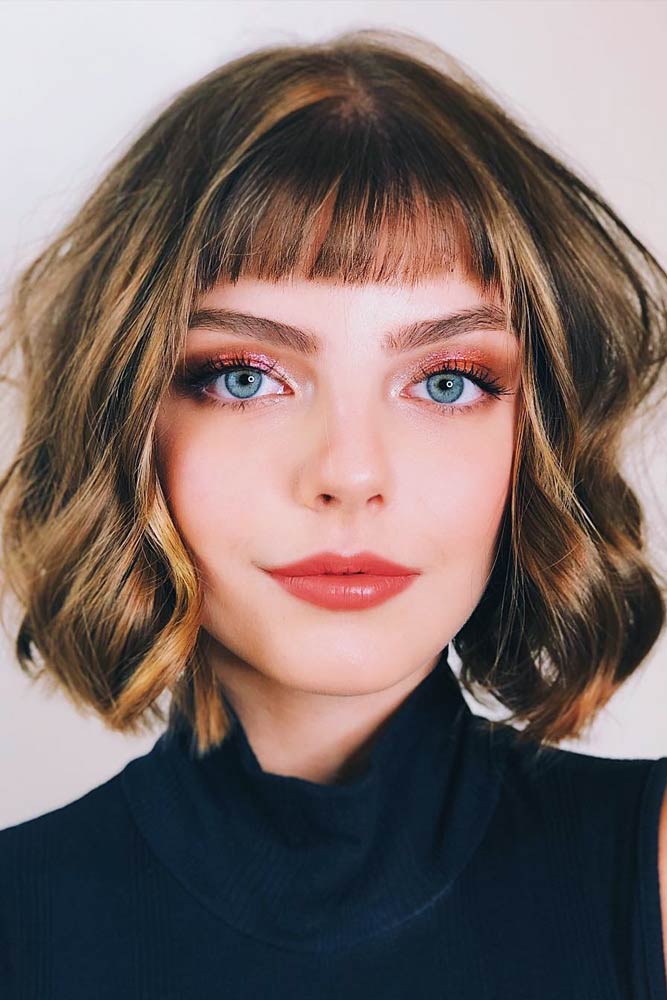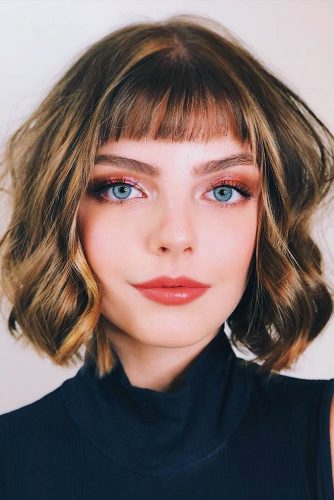 Big foreheads are the last things you should panic about if you know how handy baby bangs are. A little fringe can make you forget about your little insecurities, which is great. This wavy bob wouldn't look so lovely without these cuties.
ADVERTISEMENT ‧ CONTINUE READING BELOW
Cool Toned Blonde Haircut
Source: ryabchik.moscow via Instagram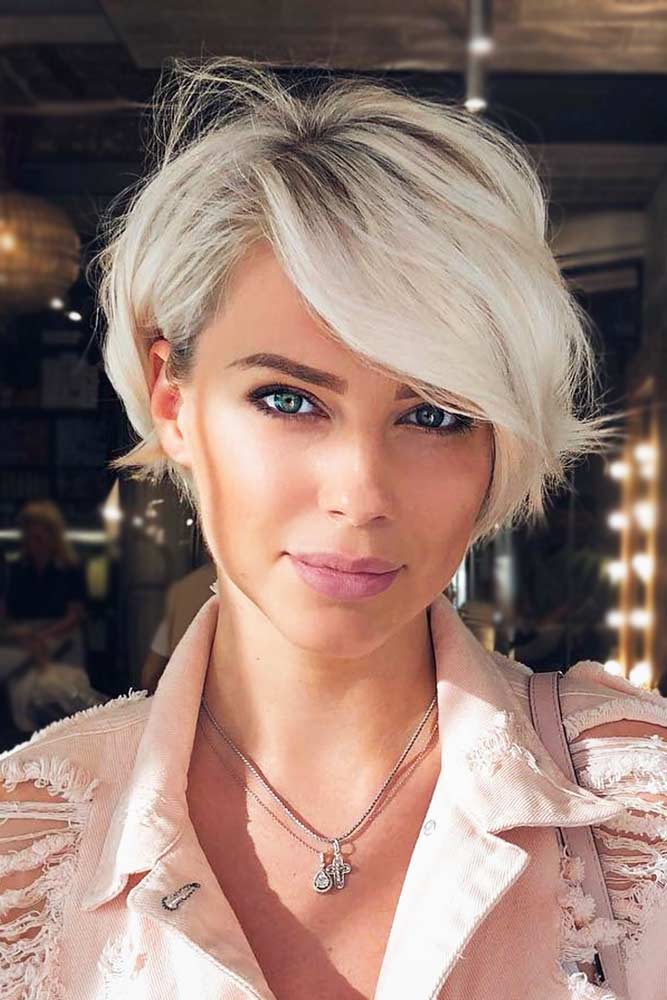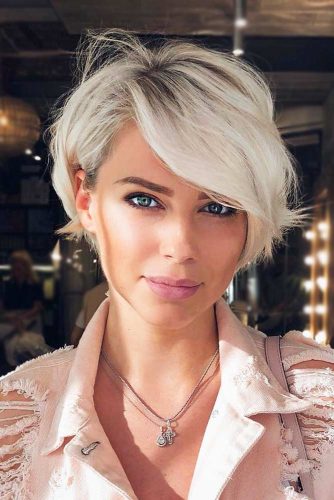 Girls who are into light, soft and pastel colors shouldn't ever pass by this cool toned beauty. Though such a hair color works best for ladies with fair skin tone, any girl can actually pull it off. It all depends on what look you want to create: enhancing or authentic?
Pretty Layered Bob With Highlights
Source: fernandasouzaoficial via Instagram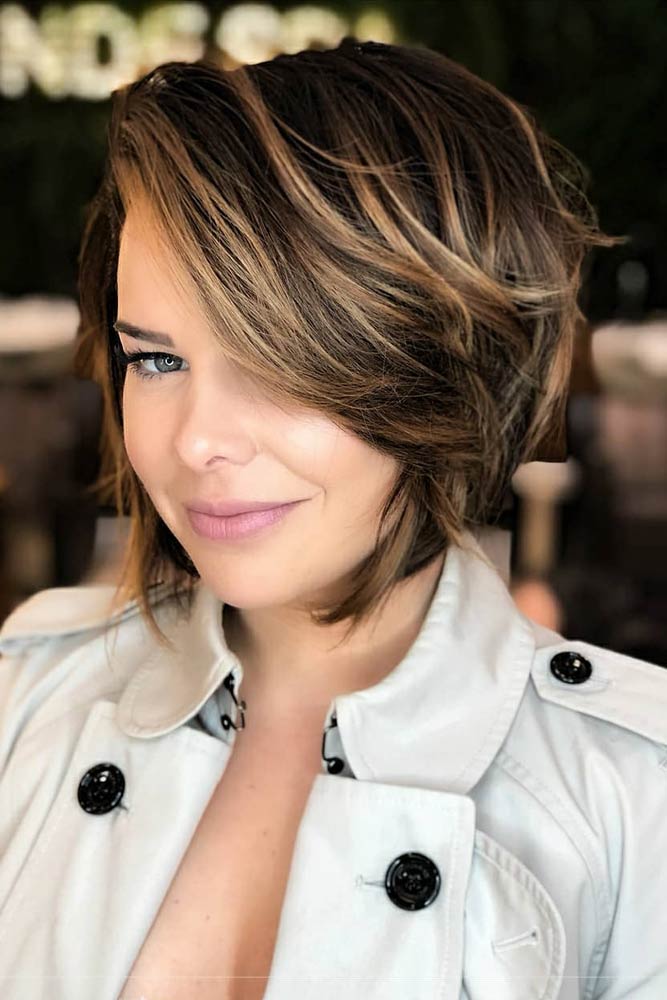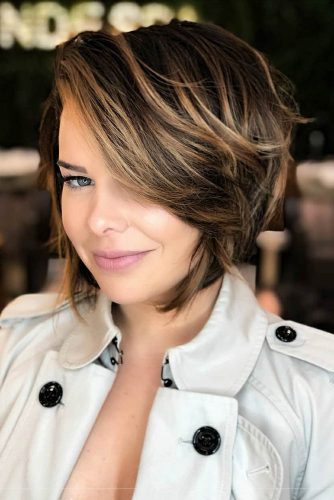 Please, look at this layered bob with unbelievable highlights: each layer shows how the real volume looks like, while two contrastive colors melt together to add body and movement to your hair. If you want it to look as exceptional as never before, side-swept bags will come in handy.
Stylish Asymmetrical Haircut
Source: lorraine_leall via Instagram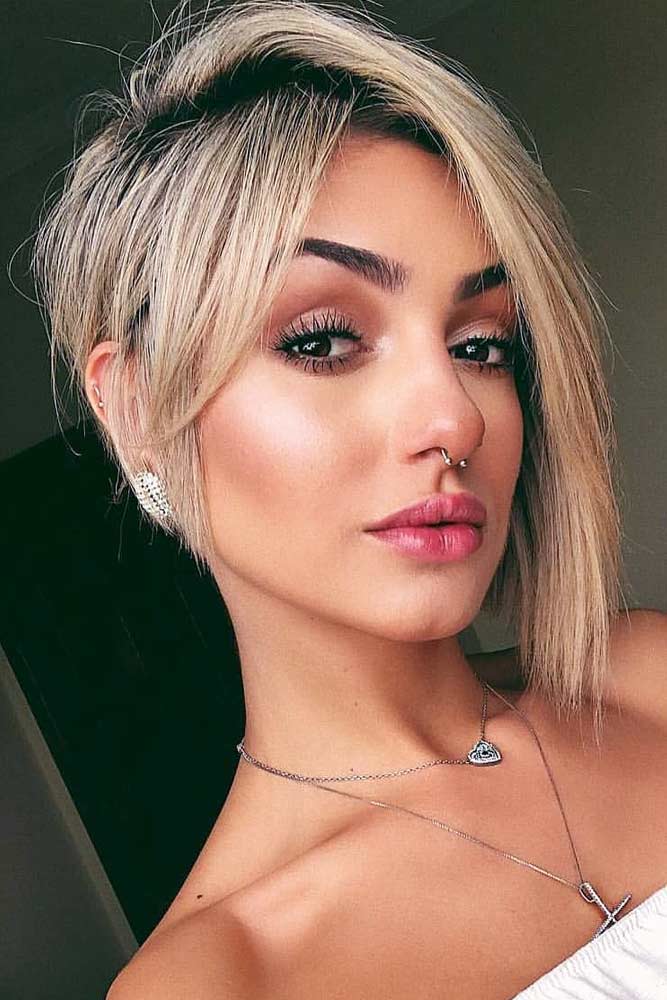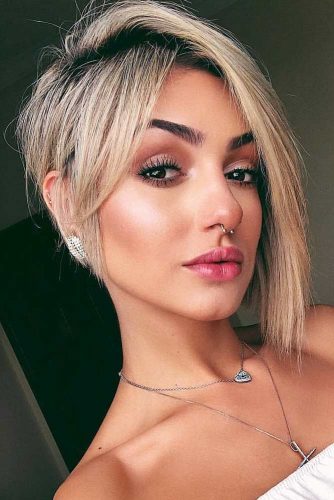 Sporting an asymmetrical haircut means to have all eyes on you 24/7. One of the sides outweighs another, creating an unbearably sexy disbalance. Asymmetry works for any hair type and hair length, so if you don't feel like going shorter, you still can bring it to life.
ADVERTISEMENT ‧ CONTINUE READING BELOW
Cool Auburn Shade For Pale Cuties
Source: larisadoll via Instagram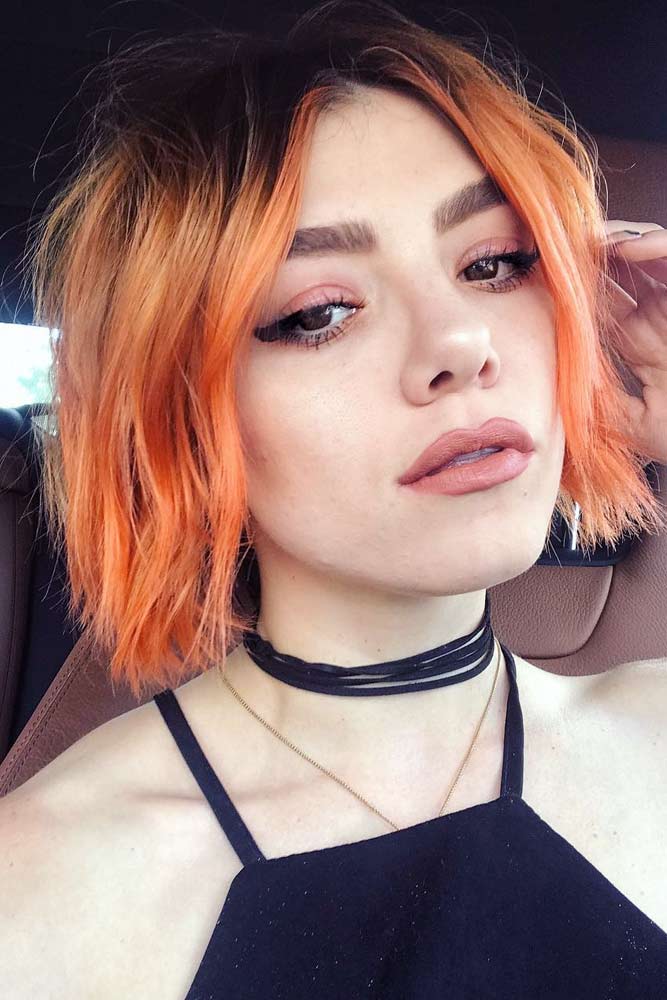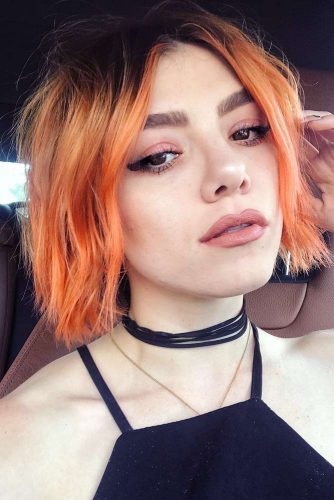 Nothing is more attractive than girls with noble pale skin that wear short haircuts. And when their hair is red, they're the ones to remember. Let people fall in love with the combination of your cool and warm tones, cut your hair short and dye it warm auburn!
Extremely Short Eye-Catching Bob
Source: saraontheinternet via Instagram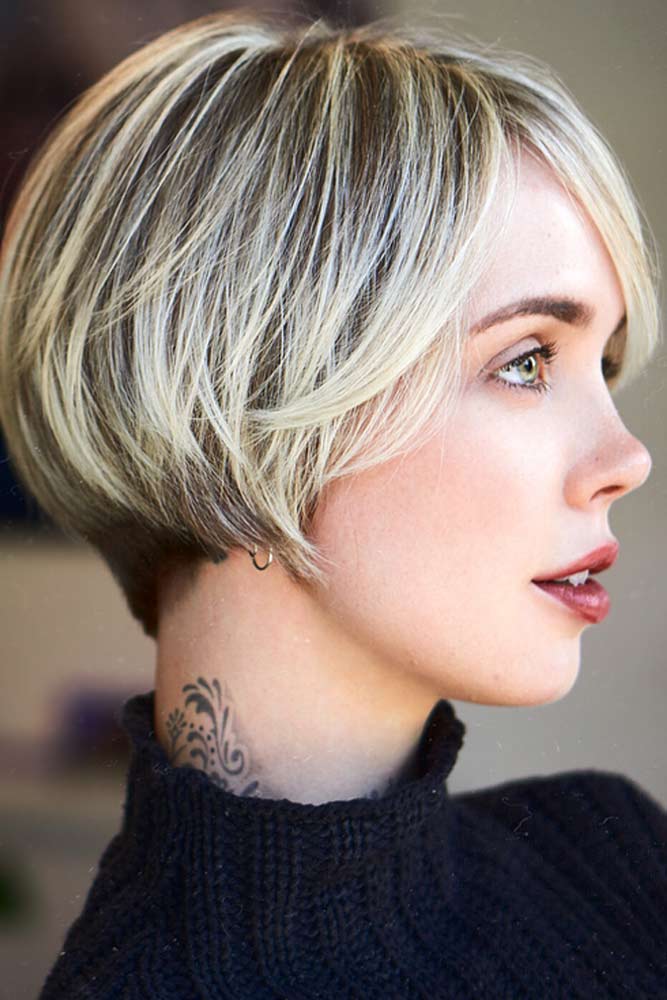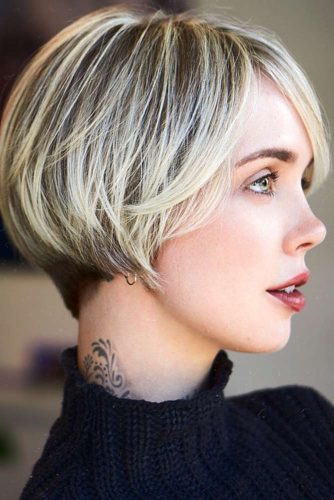 When life requires radical changes, an eye-catching short haircut is crucial! Your task is to make this total style change as stylish as possible. Make your look scream that you're not a girl you used to be, opt for the shortest variation of bob and finish it with classy balayage.
Tasteful Pastel Peach Hair Color
Source: castillo_13 via Instagram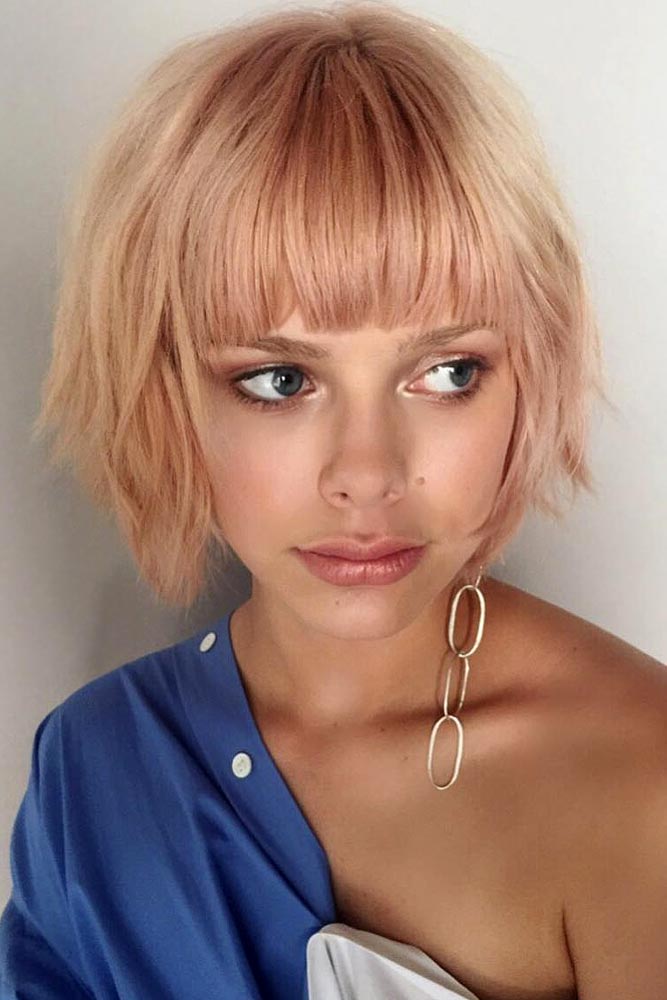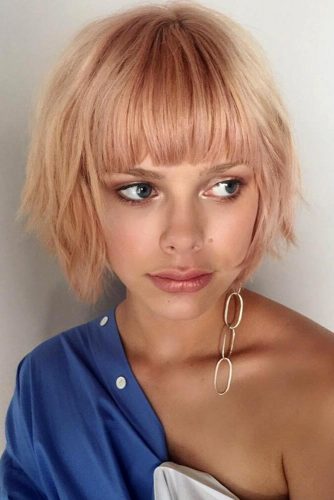 No woman in the world can resist the charm of this color mixture: pale grapefruit juice met pastel peach jam to give birth to the softest trend of today. Your hair color expresses your personality, too, so don't be shy to show how sweet you are and go for a short peachy look with a fringe!
ADVERTISEMENT ‧ CONTINUE READING BELOW
Stunning Side-Swept Silver Pixie
Source: megcameronny via Instagram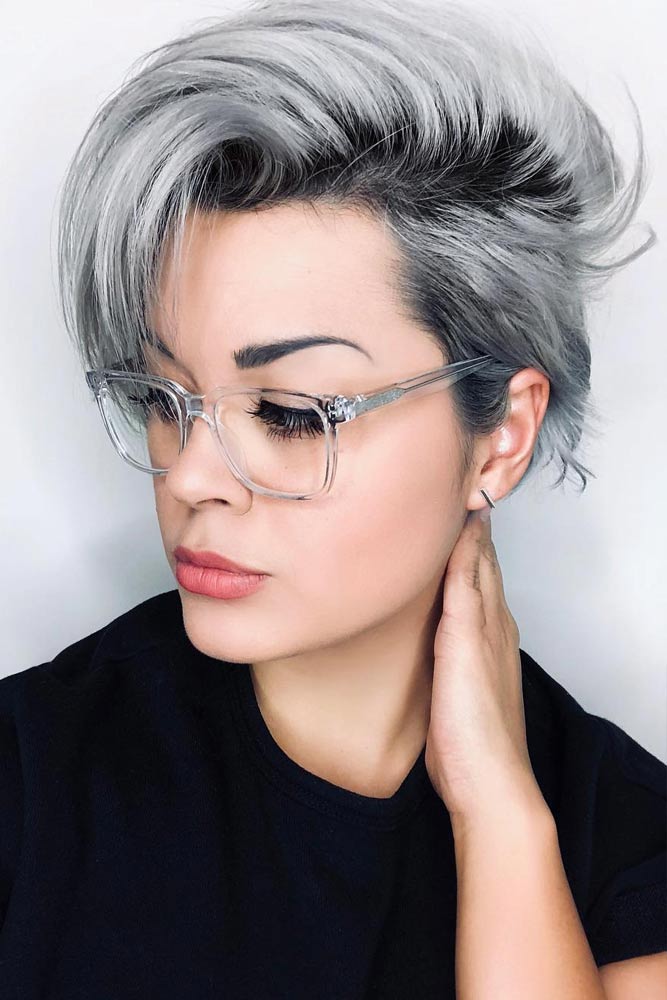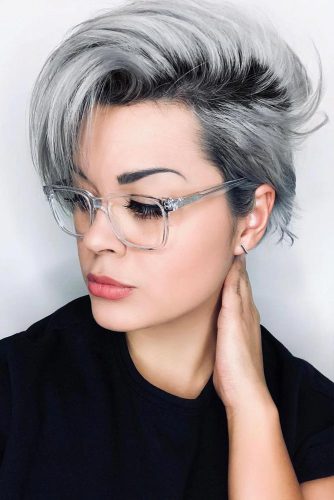 We all need less drama in our lives and more drama in our hair! Such a dramatic side-swept long pixie dyed silver is a look to steal. Yes, this color is ravishing as it is, but if you enhance it with dark roots, you won't be able to take eyes off your own cut.
Slicked Back Dark Auburn Style
Source: melhorjuntos via Instagram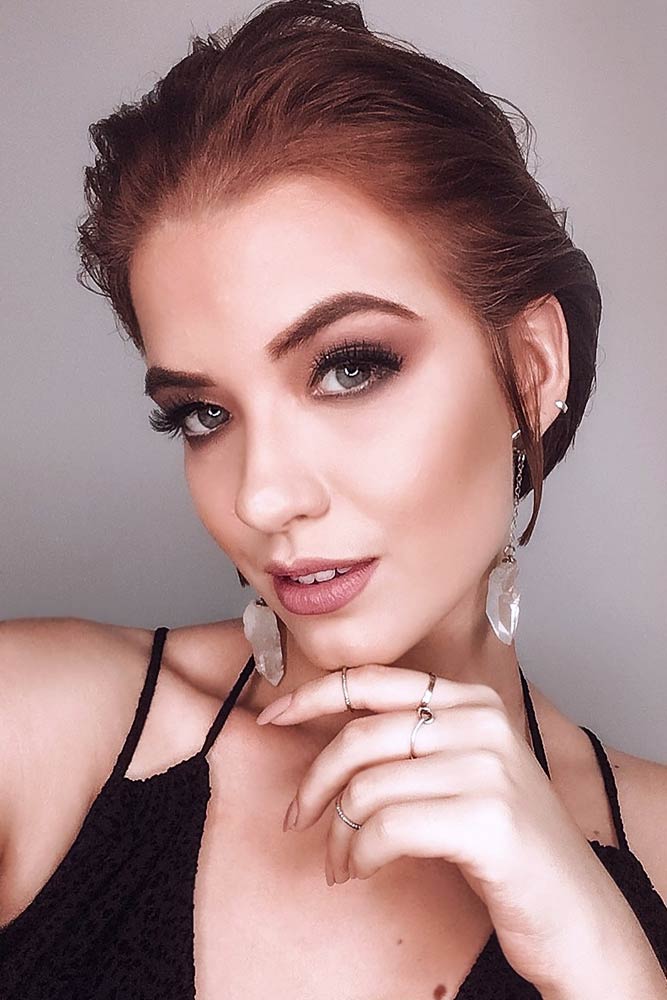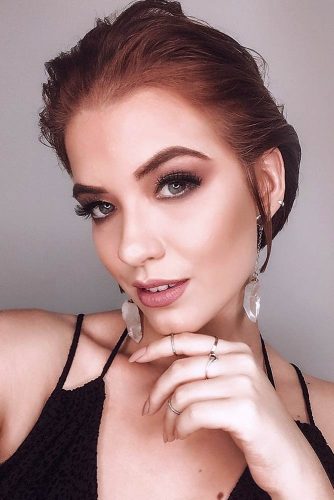 Slicked back hairstyles seem to be the best summer decisions ever: all of your hair is styled to the back, so none of your locks will bother your face. Keep the best features of your face open, put on bright makeup, and be the queen of your own stylish world!
Those who believe that there's nothing to do with short hair realize how wrong they were. Nothing can stop you from experimenting, and we hope that today's pics inspired you to take the first step towards style changes!
ADVERTISEMENT ‧ CONTINUE READING BELOW