Short Haircuts for Women that will Never Go Out
Short haircuts for women: let us finally figure out what they are, a blessing or maybe a curse? Many women ask this question because of many fears revolving around the subject.
ADVERTISEMENT ‧ CONTINUE READING BELOW
But we can assure you that short haircuts won't bite. You do not have to be afraid of cutting your tresses shorter. It's just hair and it will grow out anyway, and sooner than you think.
Plus, there is a huge number of jazzy short hairstyles that can be sported in case you choose to get your tresses cut short. Speaking of which, further you can see a photo gallery featuring those. We promise that you will be tempted to go to the salon right after seeing them.
Pixie - Short Hairstyles for Women
Source: lisacimorelli via Instagram, shorthair.losangeles via Instagram, lisacimorelli via Instagram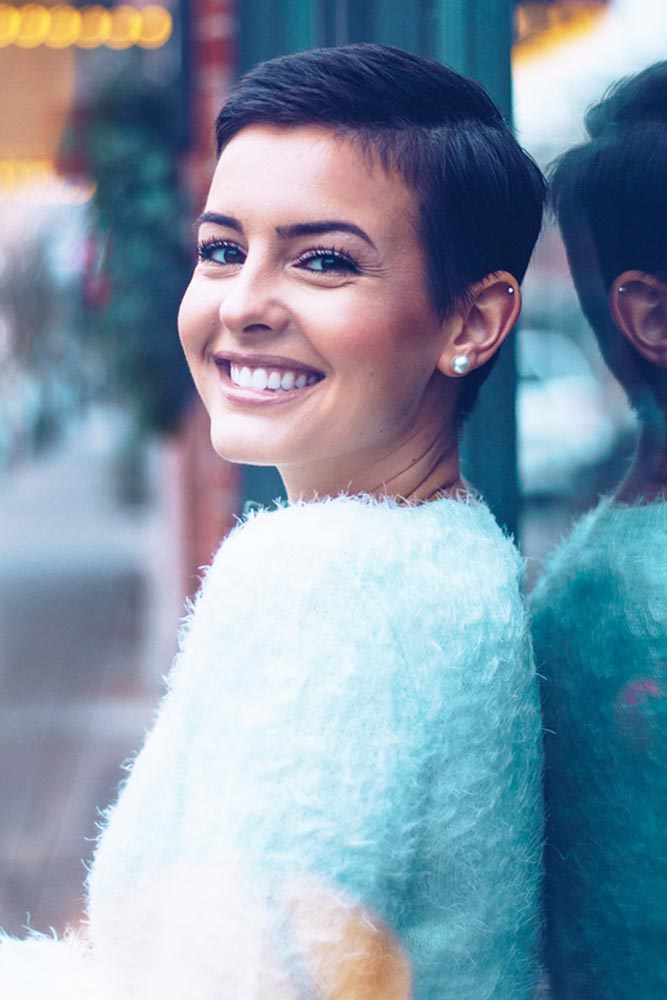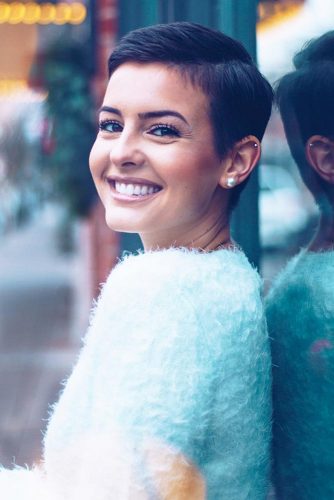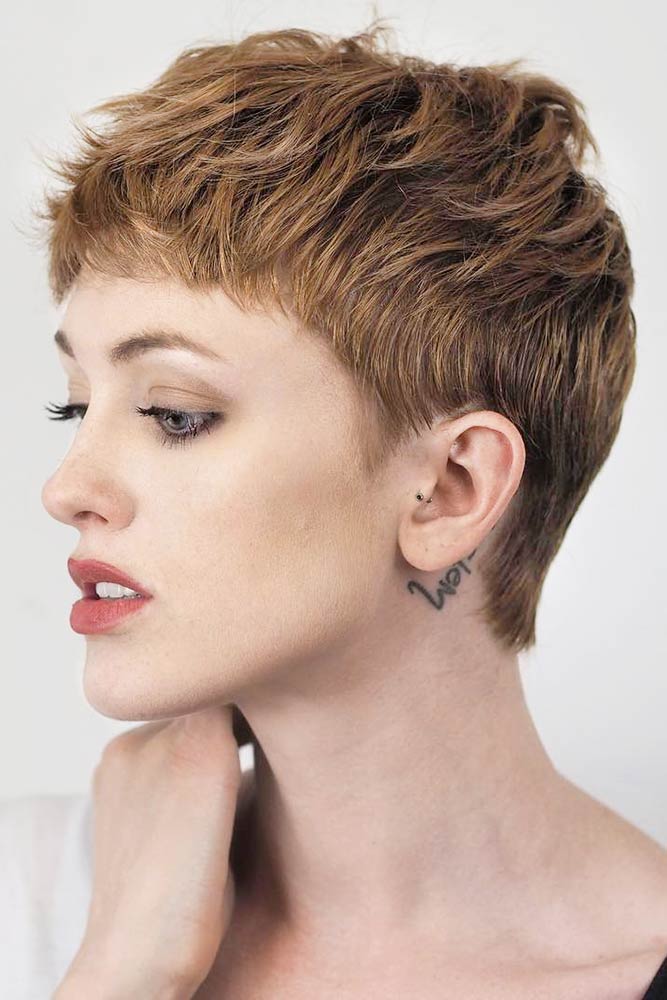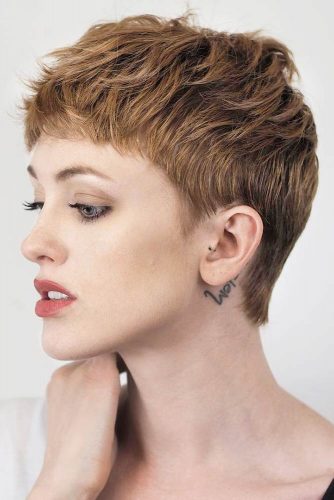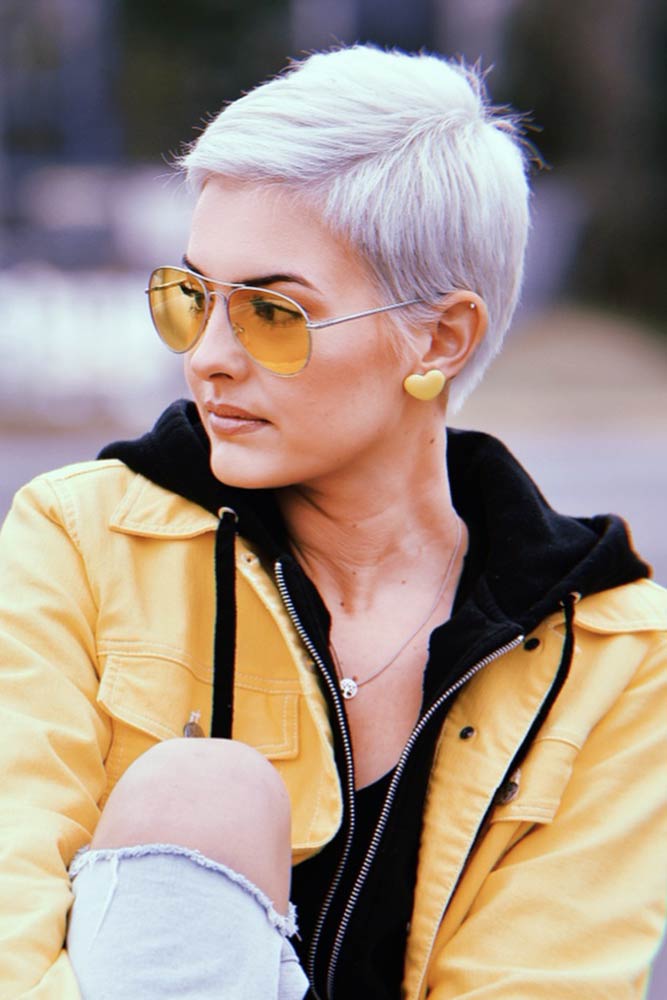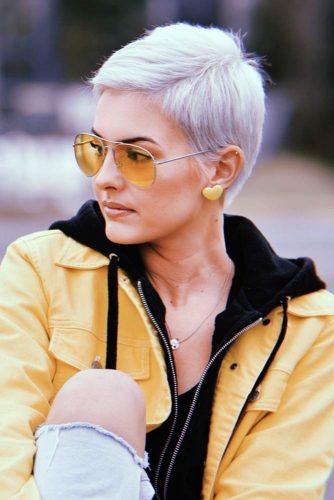 With the likes of Scarlett Johannson, Kristen Stewart, and Judi Dench being ardent fans of this hairstyle, pixie cuts have become one of the most popular
short haircuts
for women today. We have seen Scarlett sport this haircut for the last three years now and she seems to be super comfy with it as we have not seen her go back to her long hair.
Coming to the haircut, a pixie haircut is one such hairstyle that suits all face shapes and obviously, you can add highlights or any other color to make your hair look luscious and vibrant. With even length hair on most part of the head and slightly shorter hair at the nape of the neck, this is an easy maintenance short haircut for older women as well. While it might give a more tomboyish appearance, do not be intimidated by this length. Add some cute earrings and a dainty pendant for a feminine touch to your look. The side-swept hair on one side can also make the look more feminine. If you're a blonde, add sunshine-bright highlights and see your hair glow. For brunettes, opt for softer brown highlights or even go one step further and get the entire hair colored with an offbeat color like platinum blonde like Anne Hathaway.
ADVERTISEMENT ‧ CONTINUE READING BELOW
Short Haircuts for Women – Long Pixie
Source: jamieeasonmiddleton via Instagram, juliana.key via Instagram, chloenbrown via Instagram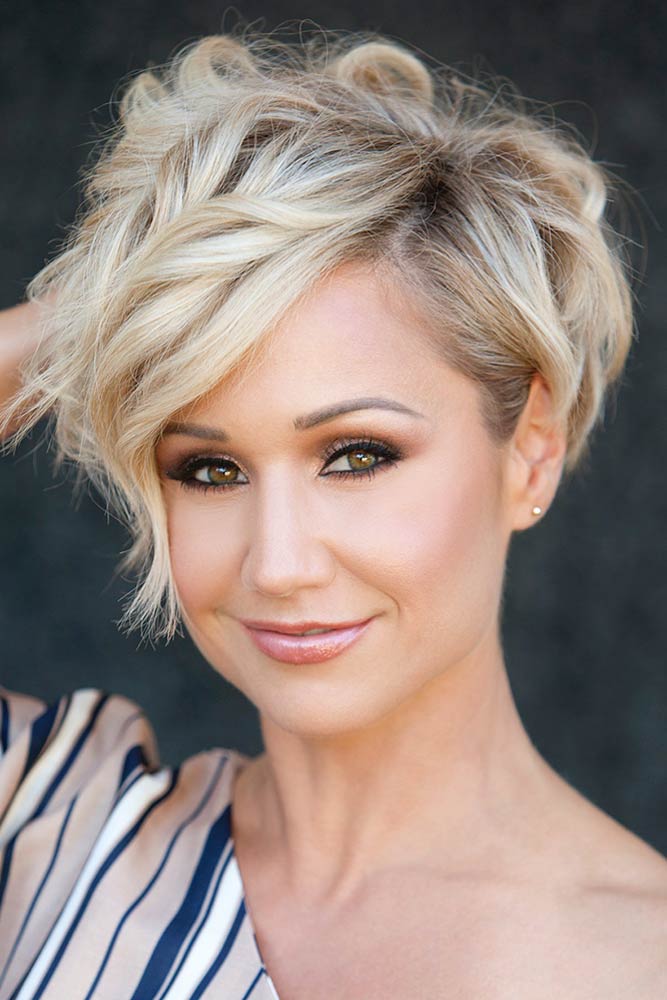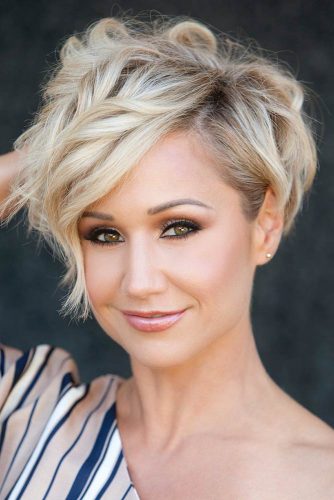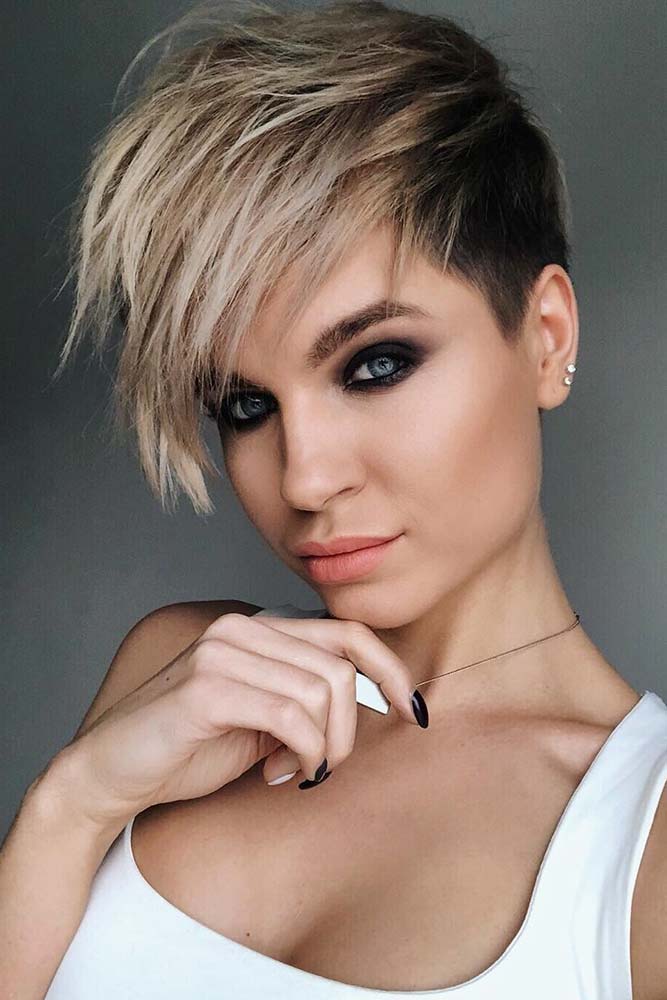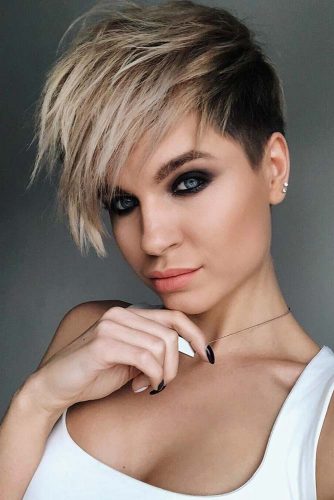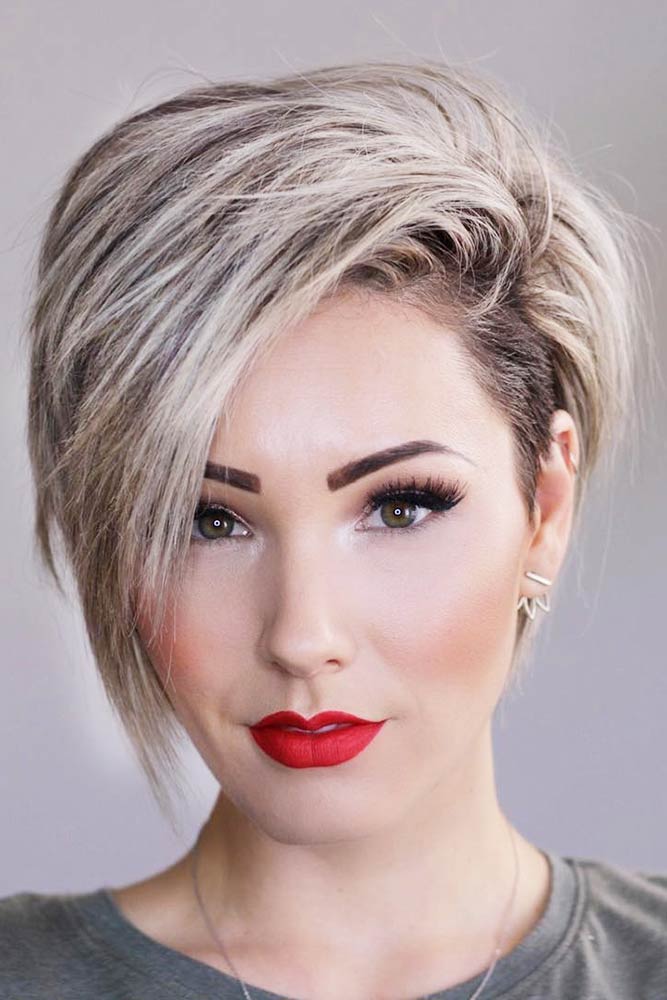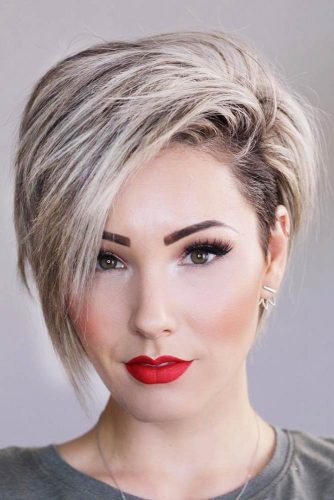 Katy Perry is always experimenting with the length of the hair sections in her long pixie cut and she is definitely an inspiration to many. Many hairstylists will vouch for this as plenty of women end up showing Katy Perry's pictures to them during their haircut session. This haircut adds more glamour and sophistication to the look and is perfect for women to want a short hairstyle but still with an added touch of glamour.
There are many varieties of long pixie cuts such as the pixie cut with bangs like Jennifer Lawrence. When she had this haircut, she opted to style them nice and wispy with some hair mousse for a romantic but still edgy look. If you are not a bangs kind of girl, keep the hair length shorter in the front like Victoria Beckham. Adding an undercut or side shaved section to the long pixie bob is another popular variation. Katy Perry is definitely a good reference here along with the 'Wrecking Ball' singer Miley Cyrus. By keeping the length of your pixie cut long, you can get an 'almost bob' like look. When it comes to how to style a long pixie cut, if you have a layered cut variation, all you need a big, round brush and a hairdryer to add generous volume. You can also braid the longest section of your hair and pin it back using a pretty hairpin.
ADVERTISEMENT ‧ CONTINUE READING BELOW
Short Haircuts for Women – Blunt Bob
Source: kristin_ess via Instagram, chadwoodhair via Instagram, kristin_ess via Instagram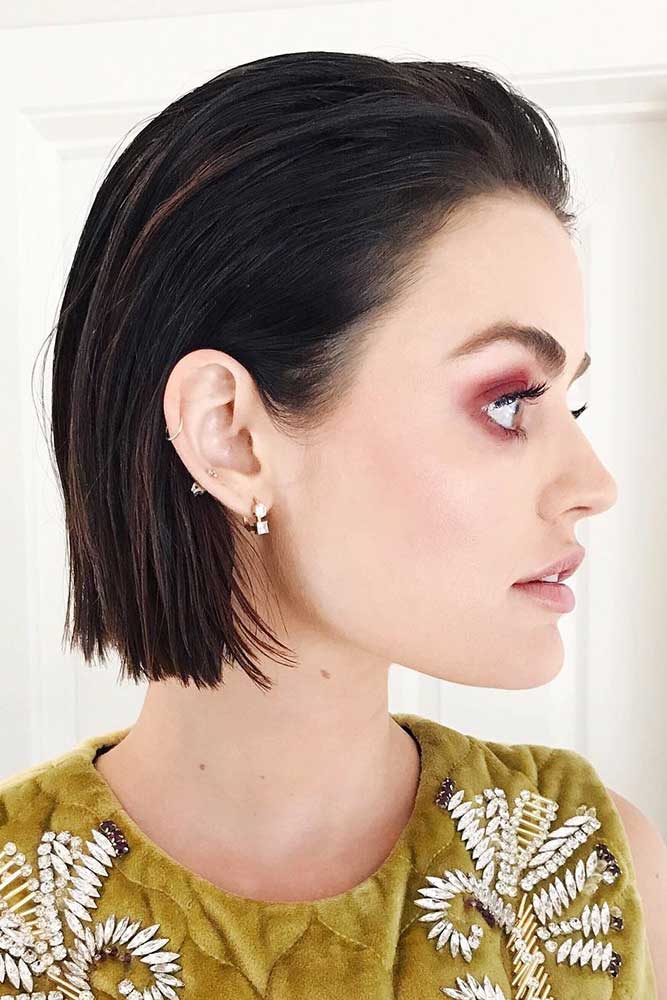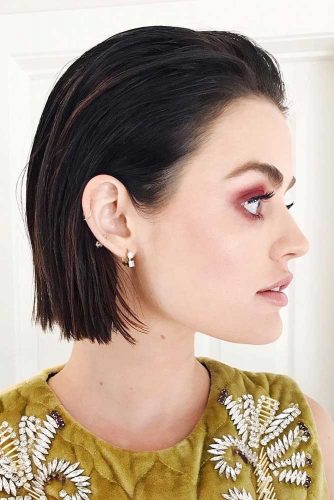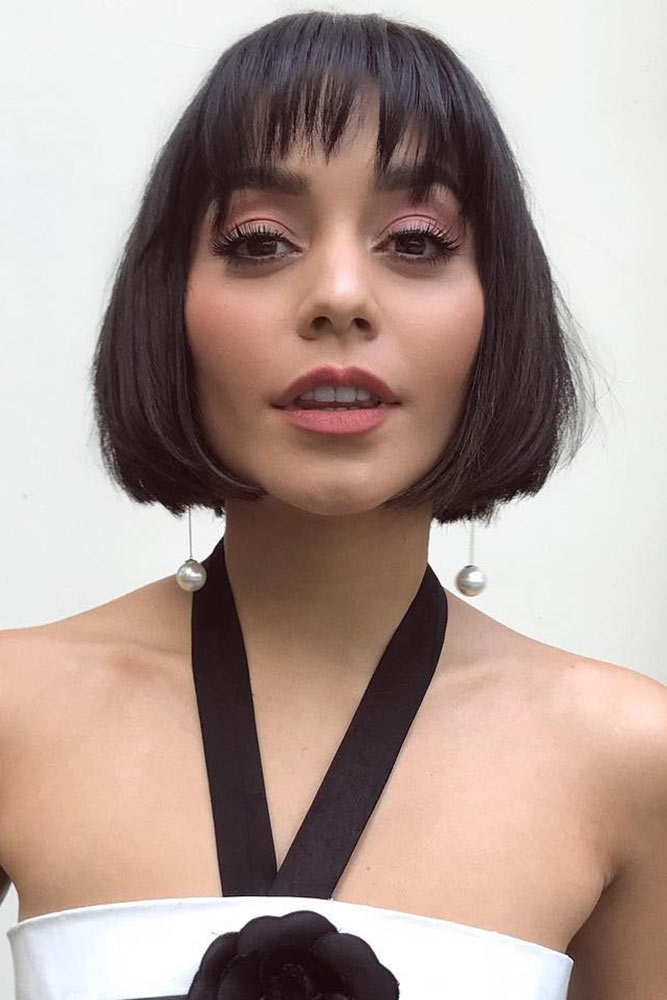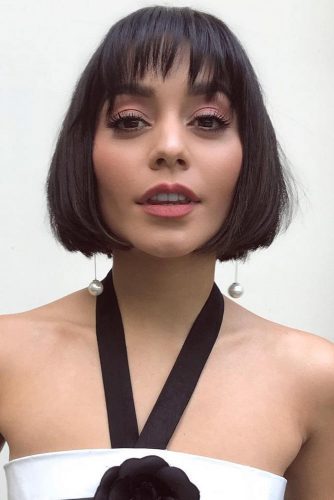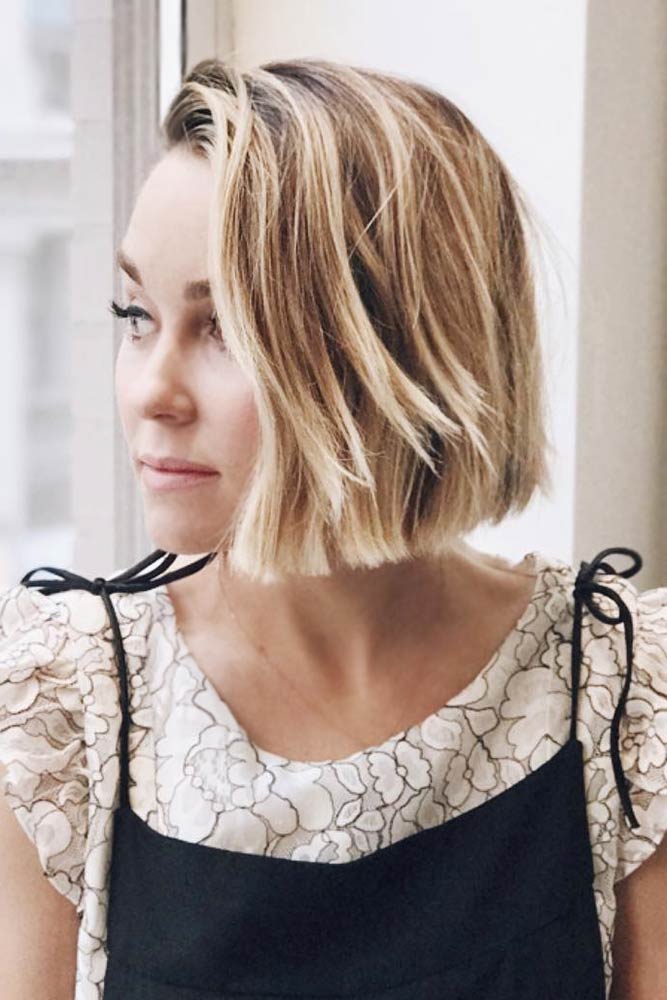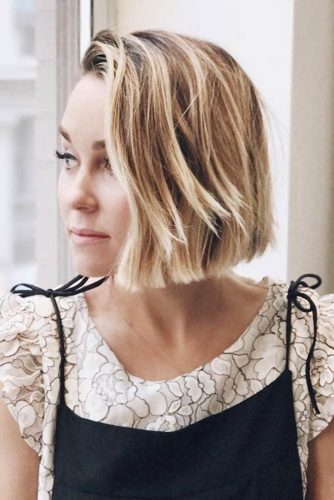 The classic bob haircut is a chin-length blunt cut that is also gaining popularity among the list of short haircuts for women. Women who prefer shorter hair but do not want to go all way with a really short pixie cut opt for this haircut. It is convenient to maintain and many businesswomen take advantage of it for its versatility as well.
With its invent in the year 1909 in France by a Polish hairdresser, the short bob haircut has only risen in popularity. If you have fine hair like Vanessa Hudgens or Emma Roberts, ask your hairstylist to give you a blunt cut at 0 degrees, aka the bob cut, for some volume and finesse. Get bangs if you like! (Pro Tip – Women with a wider forehead can hide it easily with some wispy bangs!) Style your hair poker straight like Kimmy K or as textured, beachy waves like Demi Lovato, there are sure to add elegance to your entire look. The way of styling a bob haircut by Kim Kardashian and Demi Lovato are definitely going to be a part of 2018 best bob hairstyles.
ADVERTISEMENT ‧ CONTINUE READING BELOW
Short Haircuts for Women – Inverted Bob
Source: styled_by_carolynn via Instagram, stephygnarstagram via Instagram, grahamnation via Instagram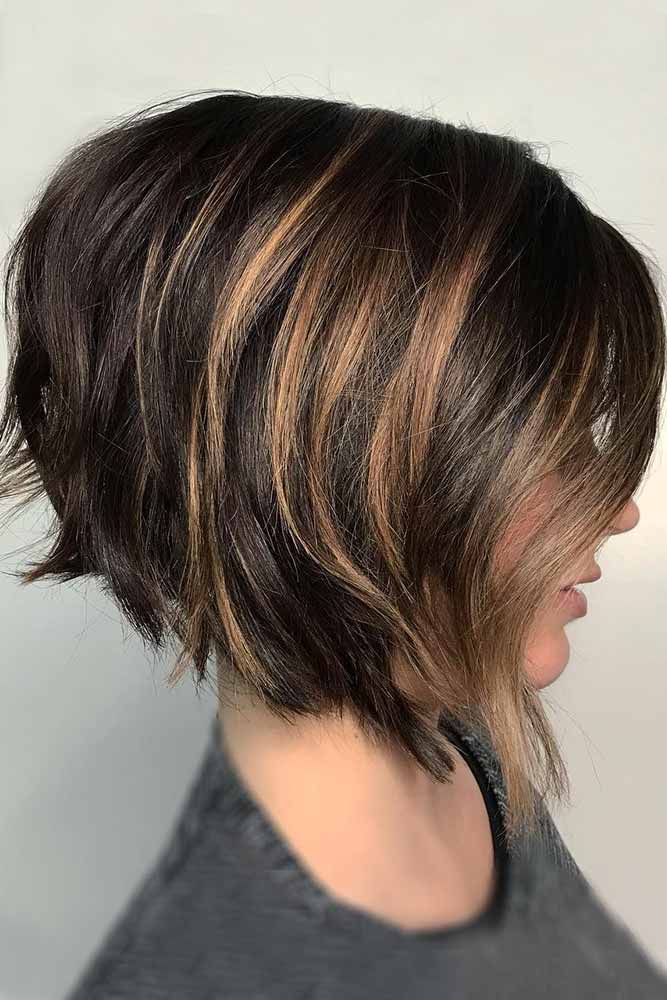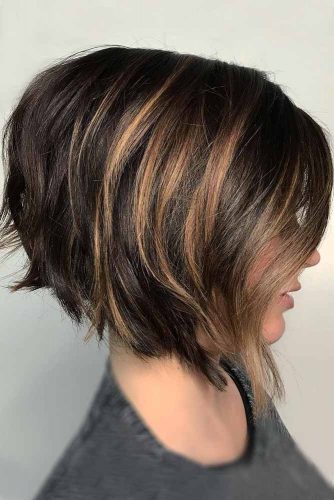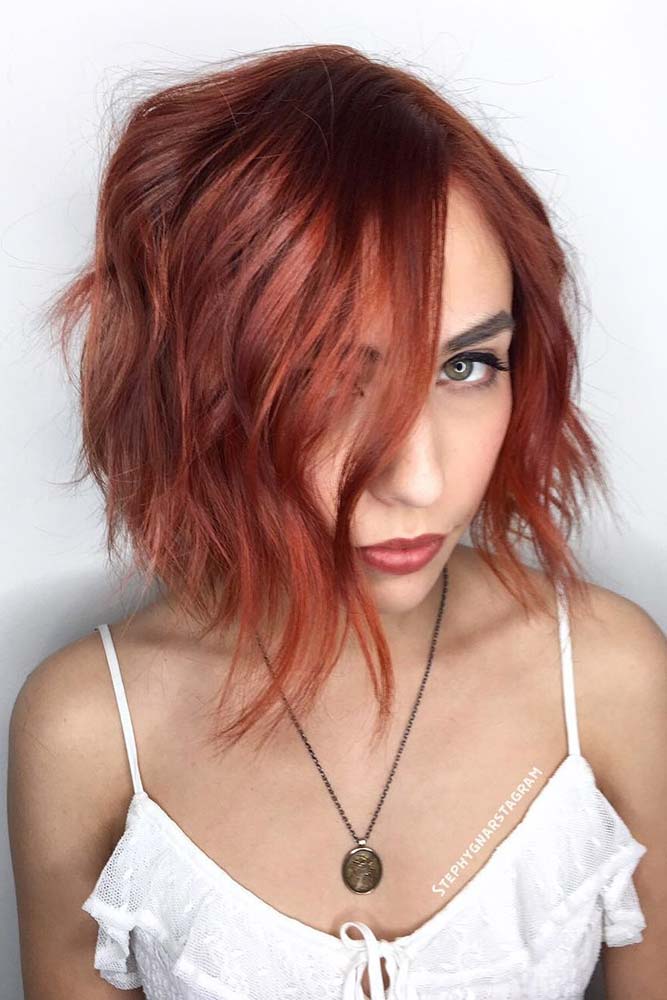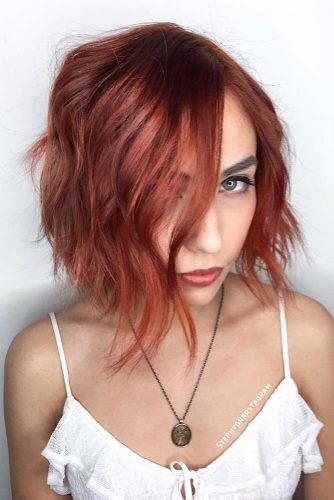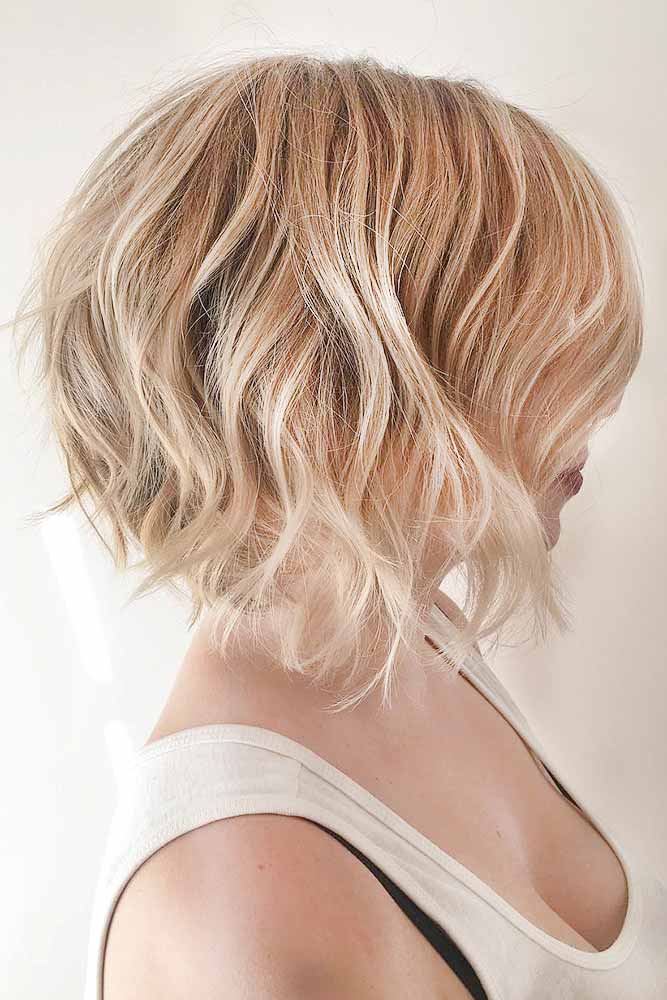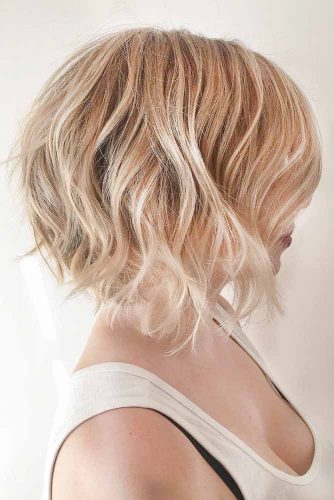 Another celebrity favorite is the inverted bob. With the hair cut at an A-line angle, the back of the head possesses layers to add thickness and volume, and these usually end at the nape of the neck. A 'horse shoe' shape is formed here. The hair up front are longer and this length gradually increases as you get closer to the face. Hence, giving this short haircut for women the alternative name of a graduated bob. You can decide how long you want the strands in the front to be - the more the angle, the edgier the look! These frontal strands that end at the shoulder are sure to make a statement. Use some texturizing hairspray or a mousse to add some messiness to the hair all over your head. For a sleek look, a hair straightening iron will do the trick. You can also pin the front sections of this bob haircut at the crown of your head for a classy look. This hairstyle falls under the short to medium bob hairstyles because of the variations that are possible with the length of the front hair.
ADVERTISEMENT ‧ CONTINUE READING BELOW
Short Haircuts for Women – Asymmetrical Bob
Source: styled_by_carolynn via Instagram, ninezeroone via Instagram, exteriorglam via Instagram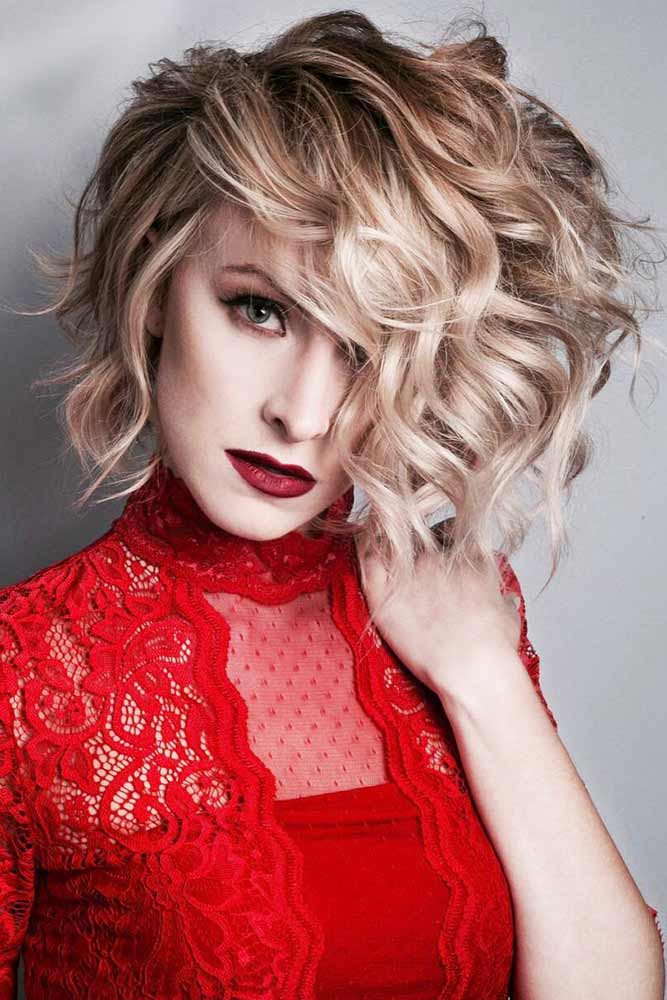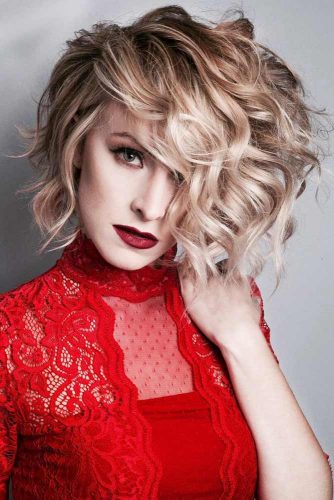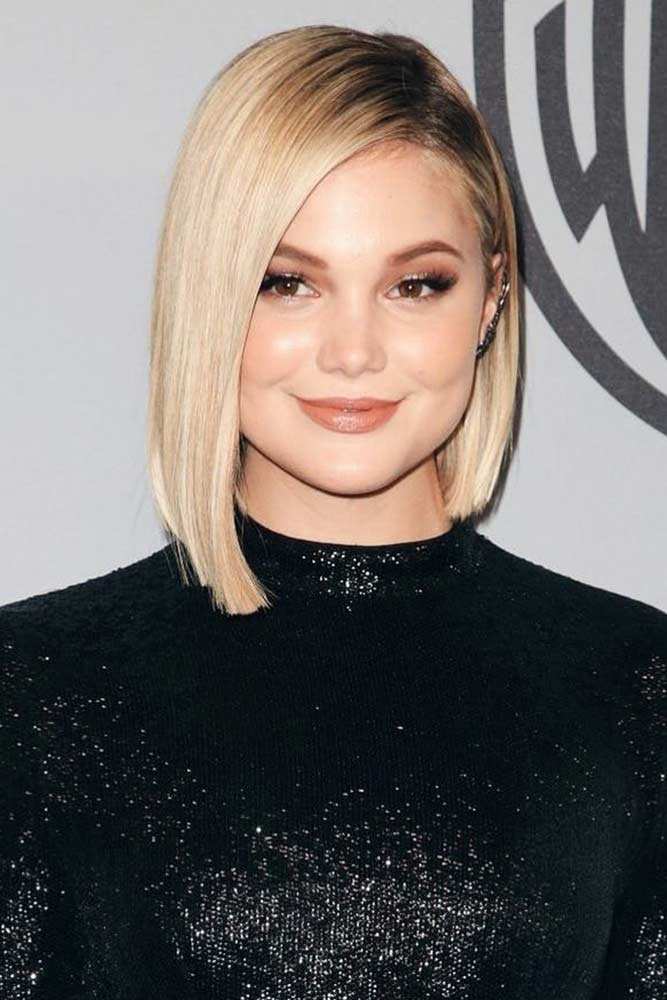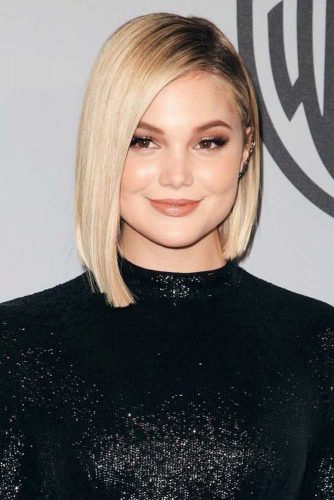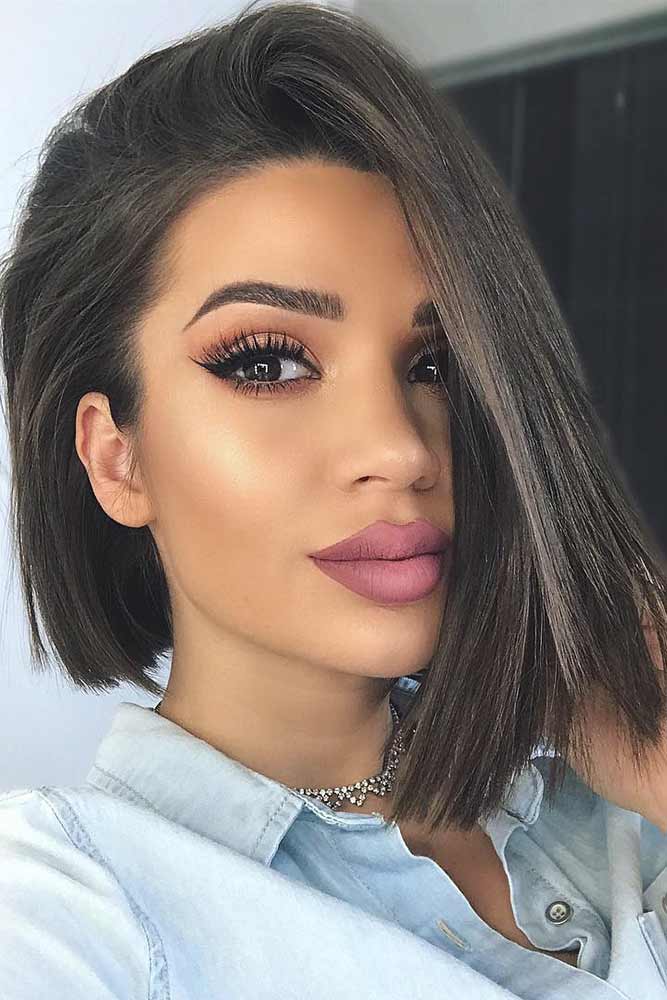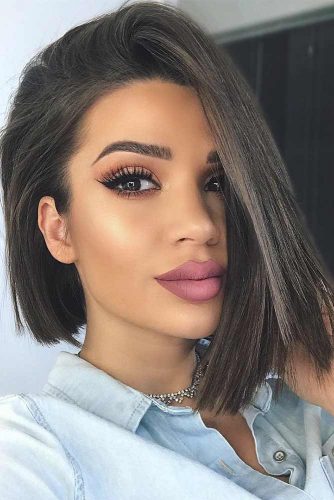 Well, what do we say about the asymmetrical bob! It is versatile, classy, and edgy, all the same time! For women who wish to add a modern touch to the classic bob, then this is short haircut to go for. The 'hotties' of the singing industry Rihanna and Rita Ora are fans of this hairstyle. This haircut is suitable for all hair types with the thinner hair girls having the option of adding a few layers to make the hair look voluminous and seductive. Naturally straight hair or curly hair, no matter which part of the hair texture spectrum you stand at, a bob haircut with asymmetrical length will look good on you. Many women often get subtle highlights to accentuate their layers further. With or without bangs, an asymmetrical bob hairstyle is best styled with a side-swept partition so that the lopsidedness of the hair length is emphasized. Styling the hair in a messy, tousled way will also look good with this haircut. A short haircut for women is becoming more and more popular because of being easy to maintain and even style. In a fast-paced life where one has minimum time to style the hair, you can get any short hairstyle from our lookbook and be out the door in a jiffy.
ADVERTISEMENT ‧ CONTINUE READING BELOW