Baddie hairstyles have gained incredible popularity recently due to the celebrities' desire to remain stylish and unique. There is no strict order to follow to pull off the 'bad girl' look. You can create your iconic style with just a few tips and a couple of inspiring images in mind. Besides, you don't need to grow your locks to match a certain length to achieve the desired result. There are countless ideas to implement into your daily style covering all hair types and lengths. Ready to expand your hair fashion horizons?
Drastic Side-Parted Stacked Bob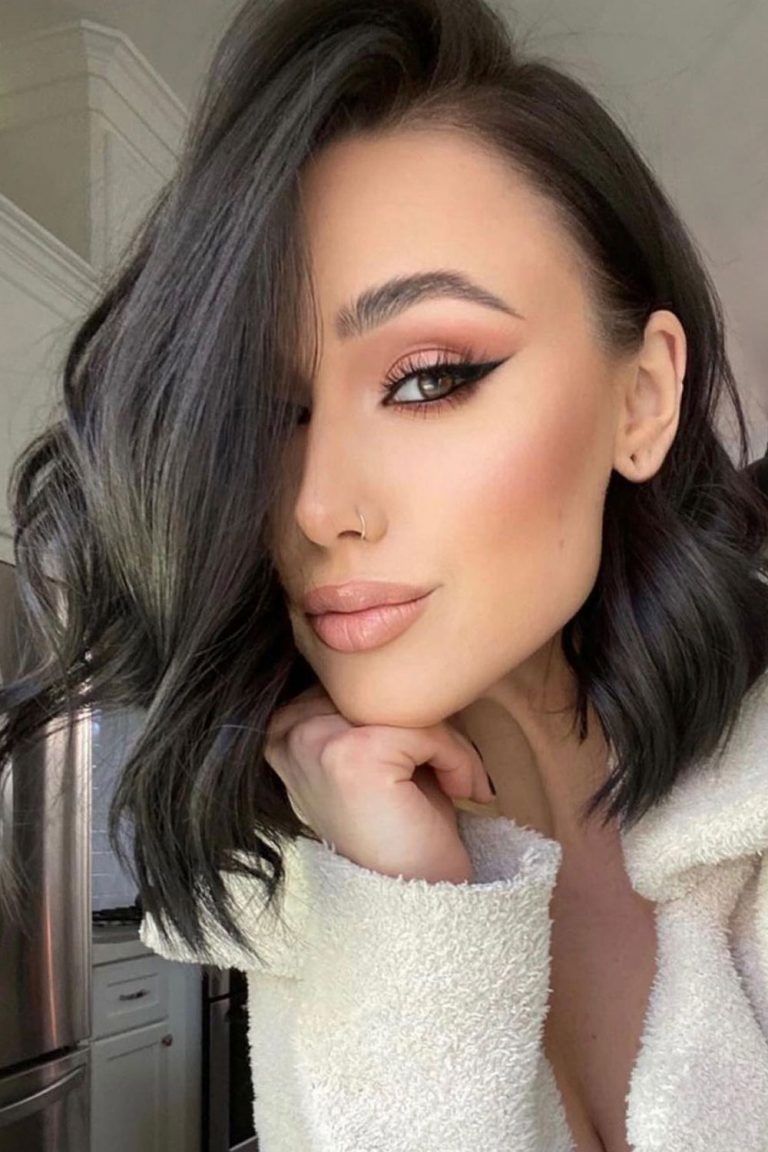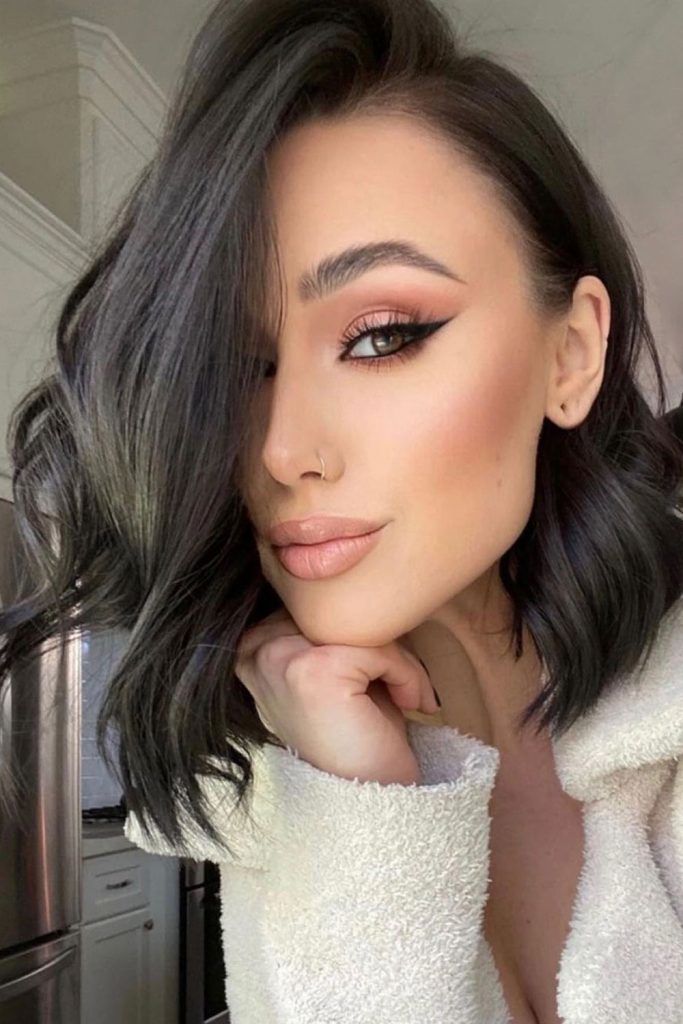 Credit photo: instagram.com/chrisjones_hair
When you intend to explore the baddie fashion, you may think the list of baddie hairstyles for short hair to be nothing but limited. While, in fact, you can transform even the classiest cut into the mentioned style with ease. If you sport a stacked bob cut, all it takes is to side part it and implement some voluminous waves in it to achieve a mesmerizing effect.
Haircut with Rounded Ends and Thick Hair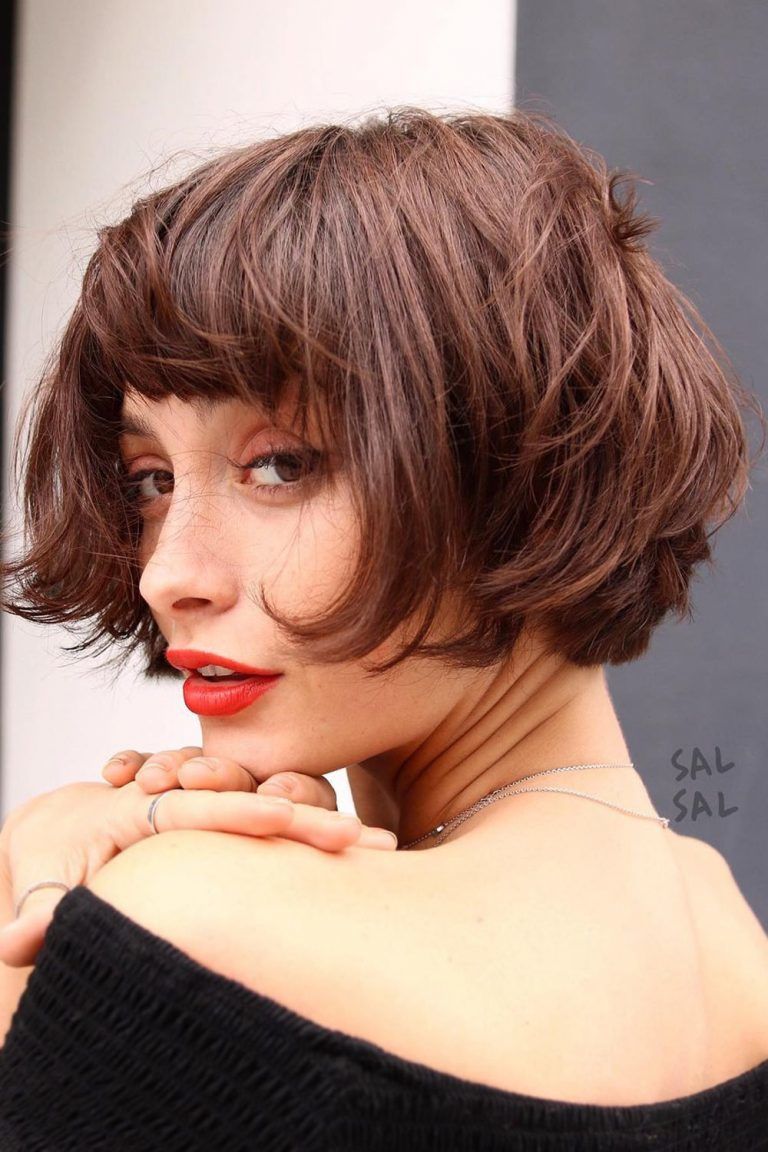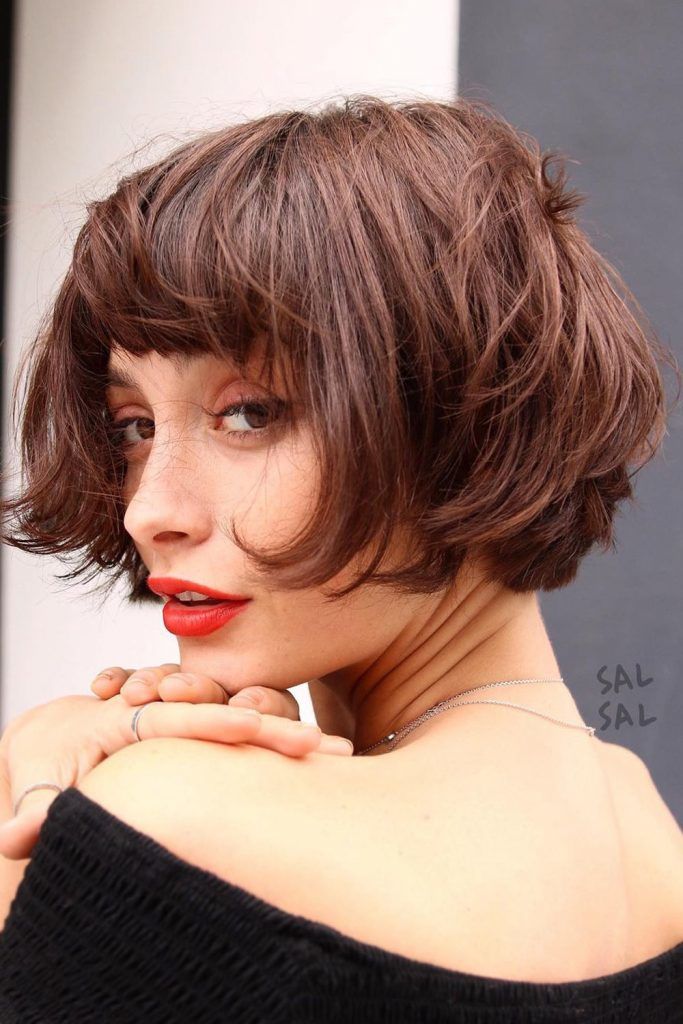 Credit photo: instagram.com/salsalhair
It may hit you as a surprise that a simple short bob can be transformed into something ultimately sexy and daring. The truth is that with a help of skillfully placed payers and a fair share of tousling, the outcome will reach the perfection of a baddie hairstyle in no time. You don't even have to reach the length of unusual coloring to succeed with the purpose. Natural locks look no worse.
Long Messy Hair with Green Locks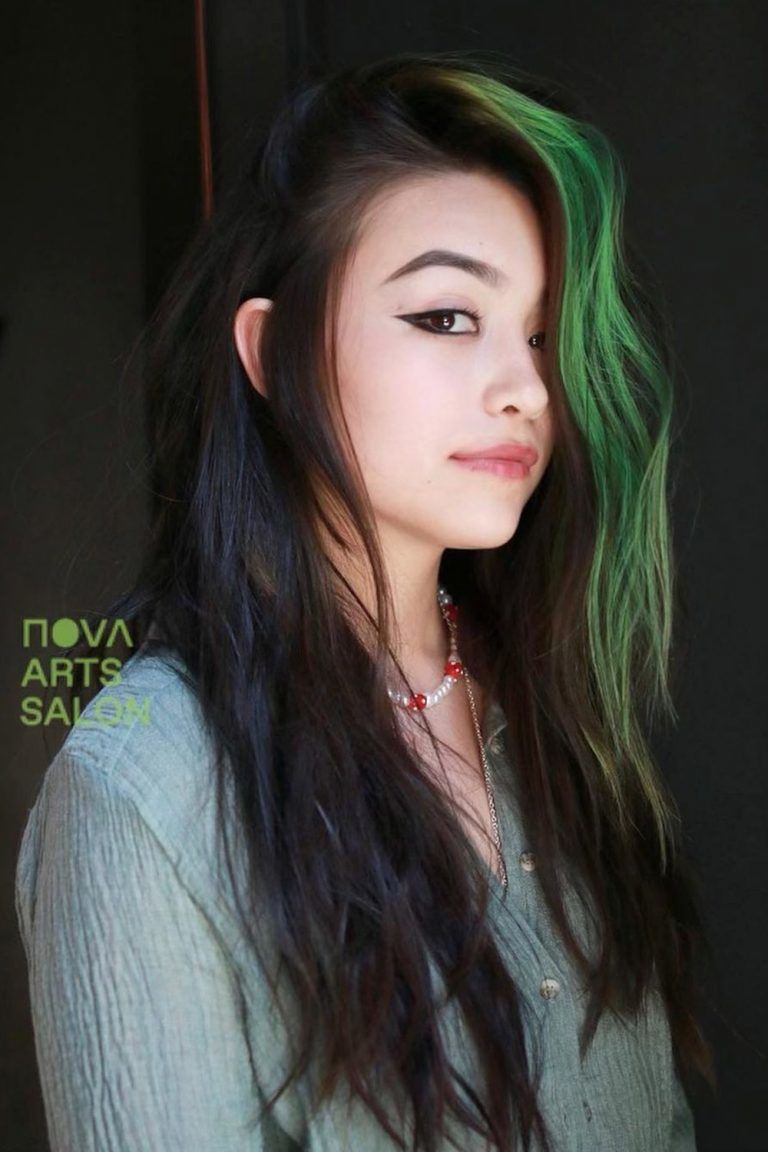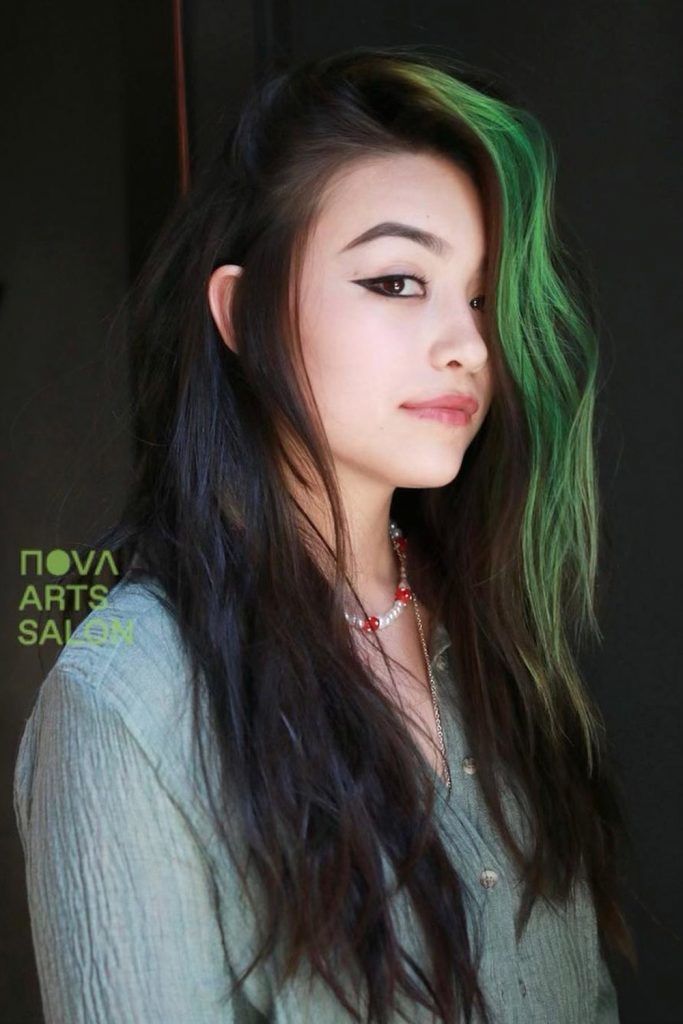 Credit photo: instagram.com/salsalhair
Another simple way to venture into the world of cute baddie hairstyles is to experiment with vibrant tresses. In case you don't feel quite comfy with going full-scale green, you can implement a single section and consider the task completed. Don't trust our opinion? Have a closer look at this magnetic green-lock accent interwoven with long messy tresses.
Medium Shag Haircut with Shaved Side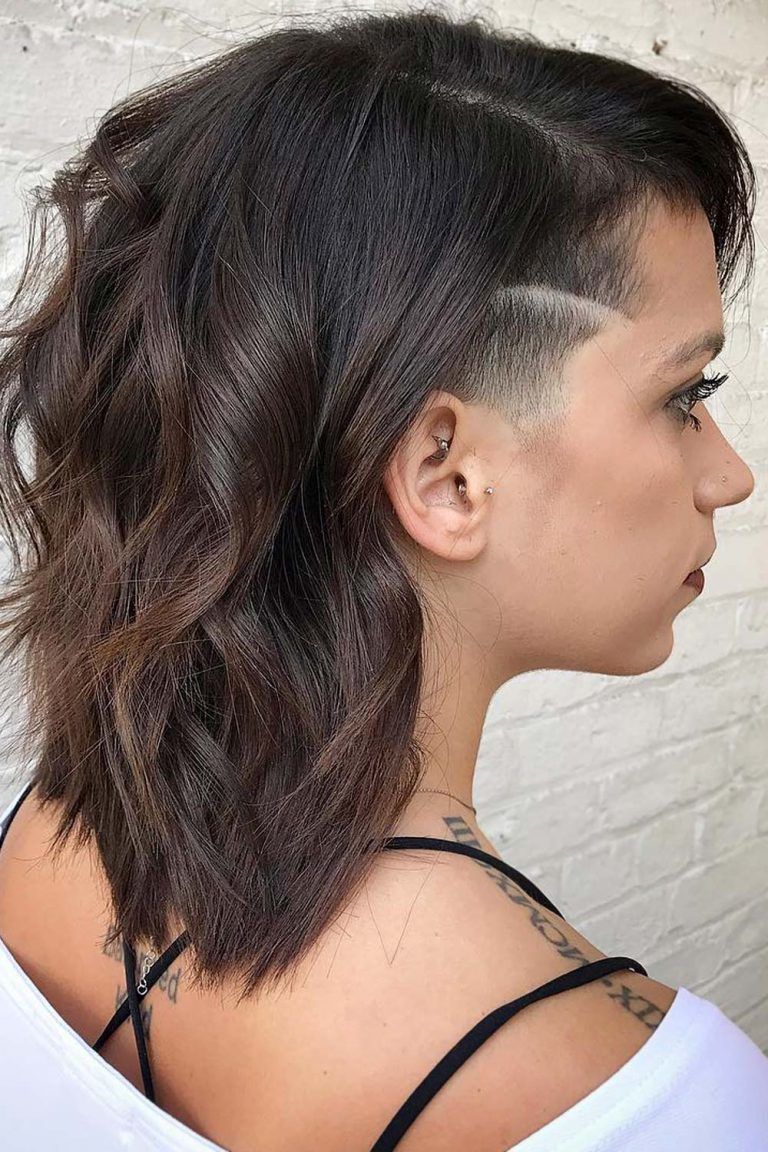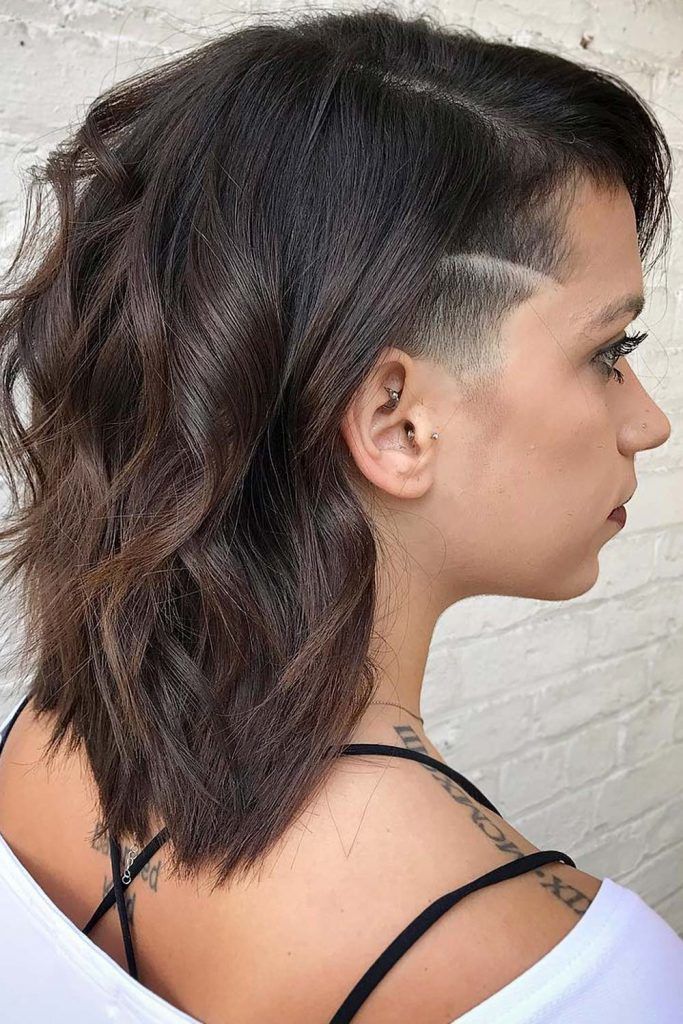 Credit photo: instagram.com/alexthegreatvivar
There is something inexplicably magical and attention-drawing about the shaved sides. While some sources claim that elegance has little to do with daring effect, the style proves the assumption wrong. Gentle and neat waves spiced with a double undercut look organic and fancy together, wouldn't you agree?
High Sleek Hairstyle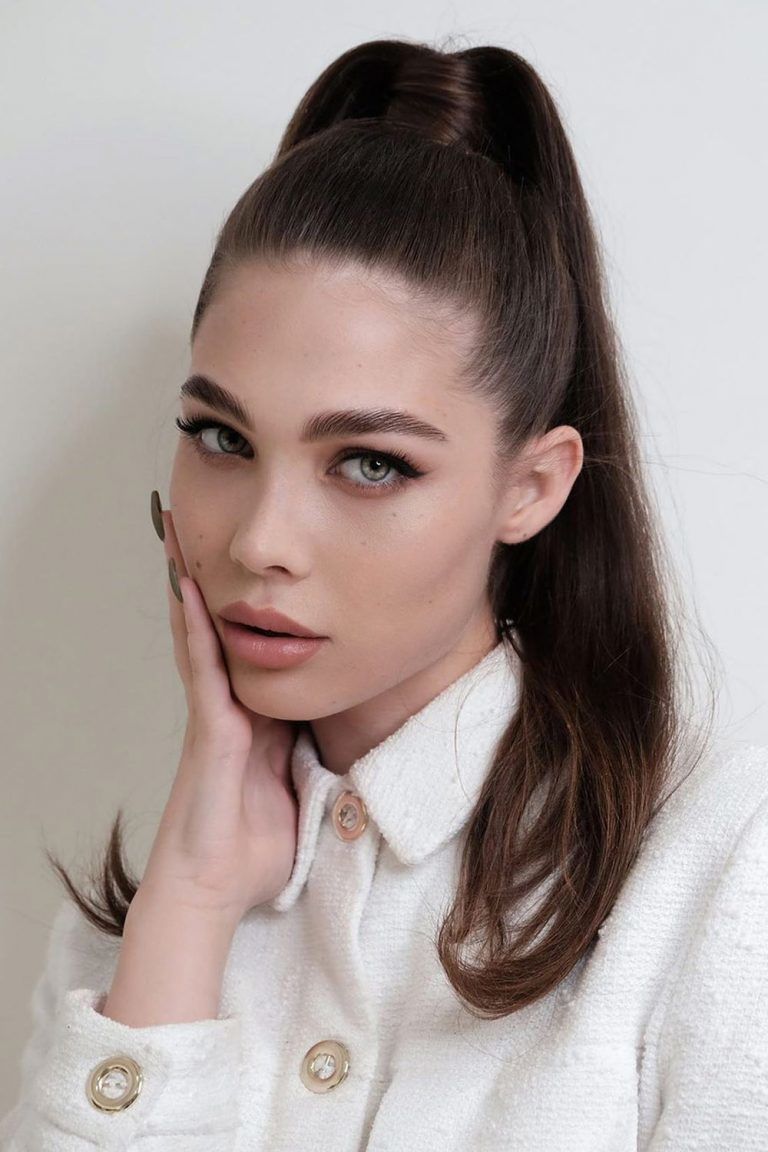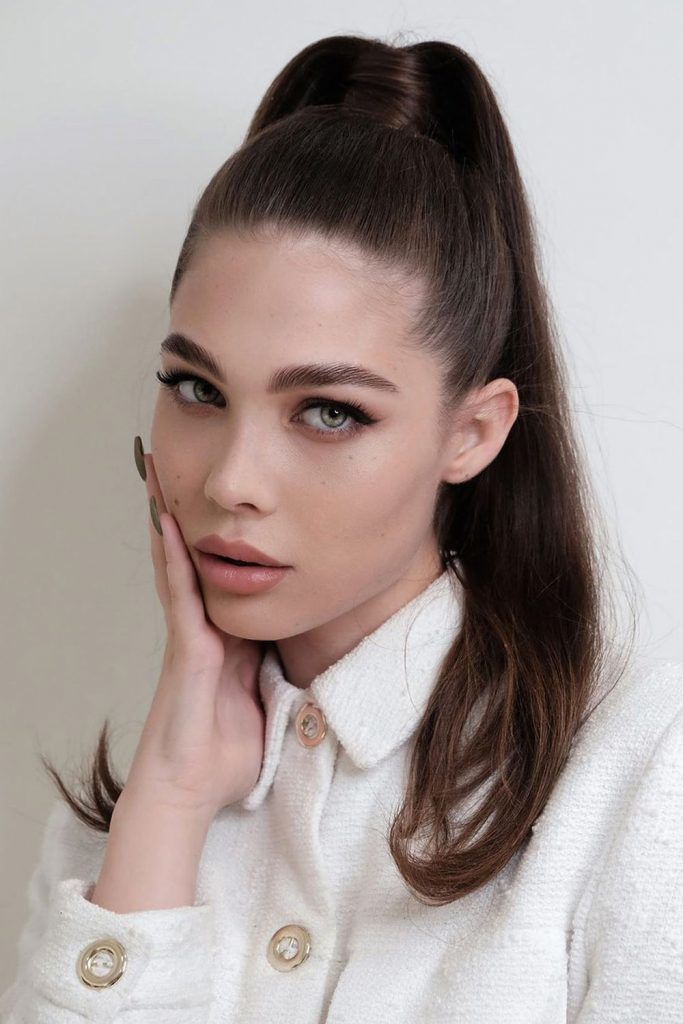 Credit photo: instagram.com/moskvichkabbb
Straight hair baddie hairstyles are slightly underestimated. There is a lot of flair and hidden desire in utterly strict hairstyles. A sleek high pony would fit in the most formal of the environments, yet the openness of the face is the canvas that is designed to reflect your mood, emotions, and sometimes even those nasty-tinted thoughts.
Curls in Mohawk with Tapered Fade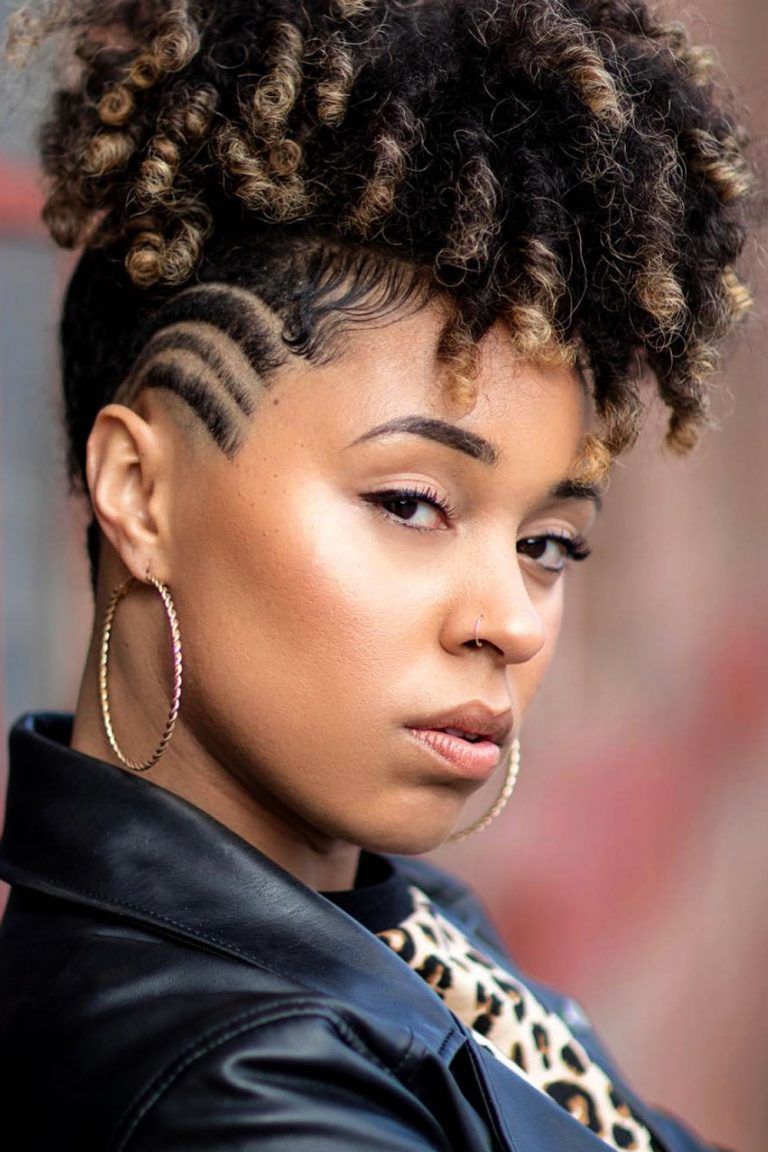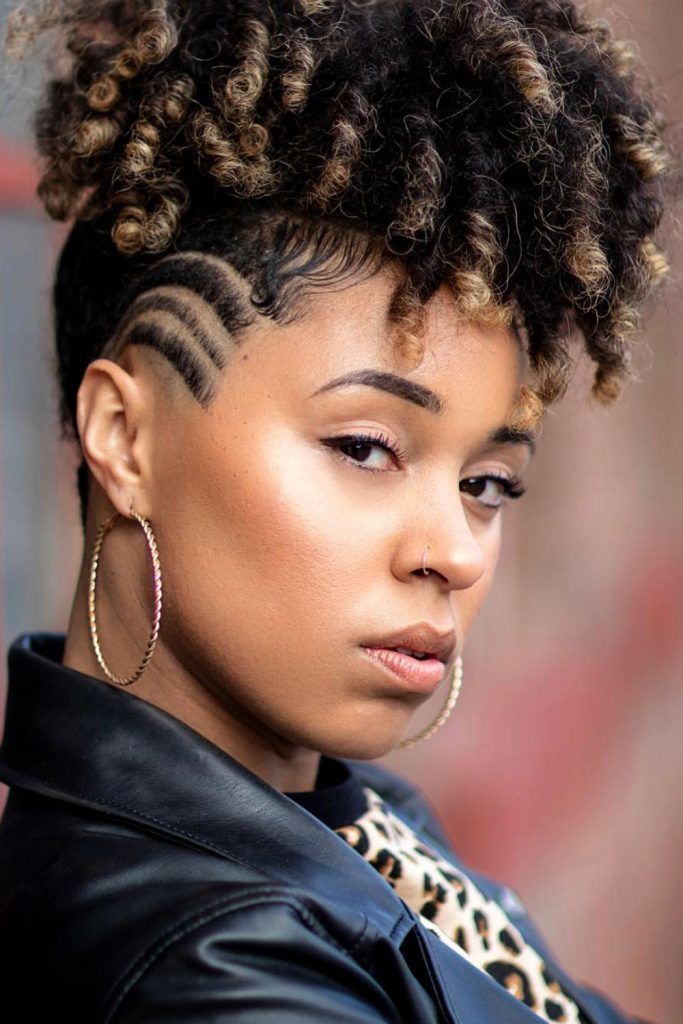 Credit photo: instagram.com/arispella
Those of you interested in baddie hairstyles for curly hair can rejoice. The mentioned texture has so much room for experimentation that, at times, it may be acceptable to put together a few streams to achieve a magnetic masterpiece as a result. Tight curls gathered in a mohawk, spiced with tapered fade, and enhanced with blonde highlights will create an impression that one wouldn't dare to forget.
Long Peached Ombre Hair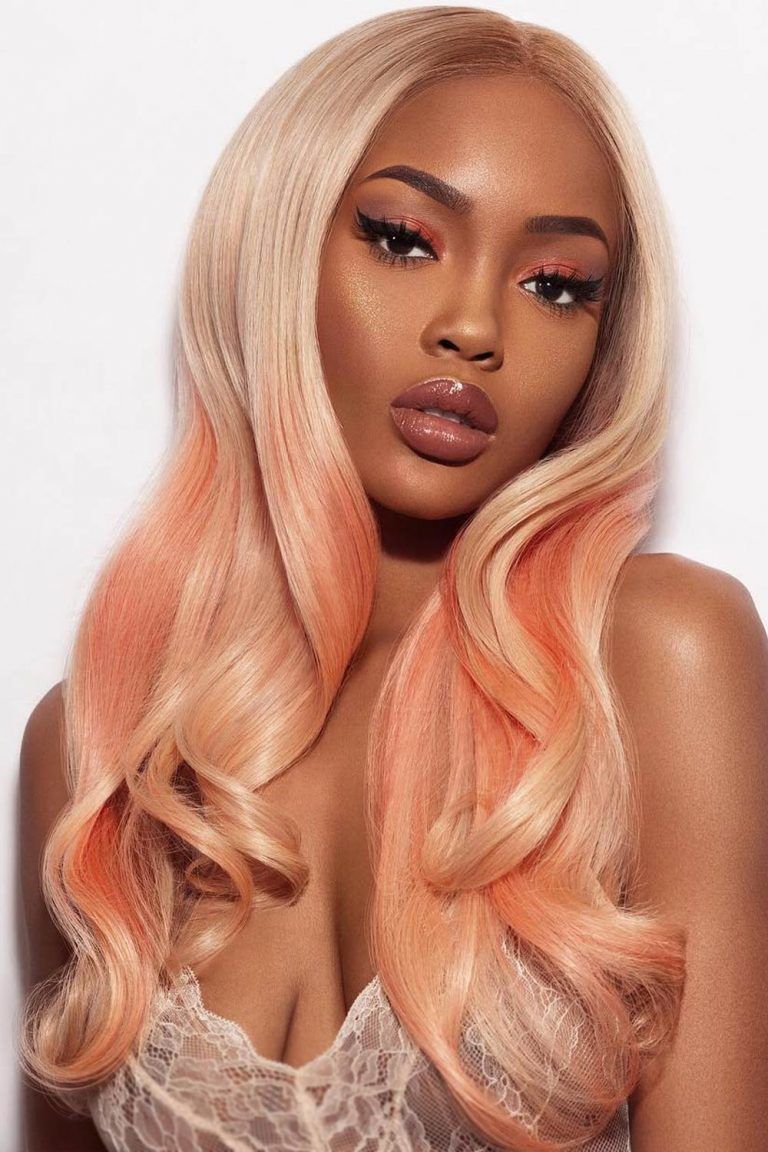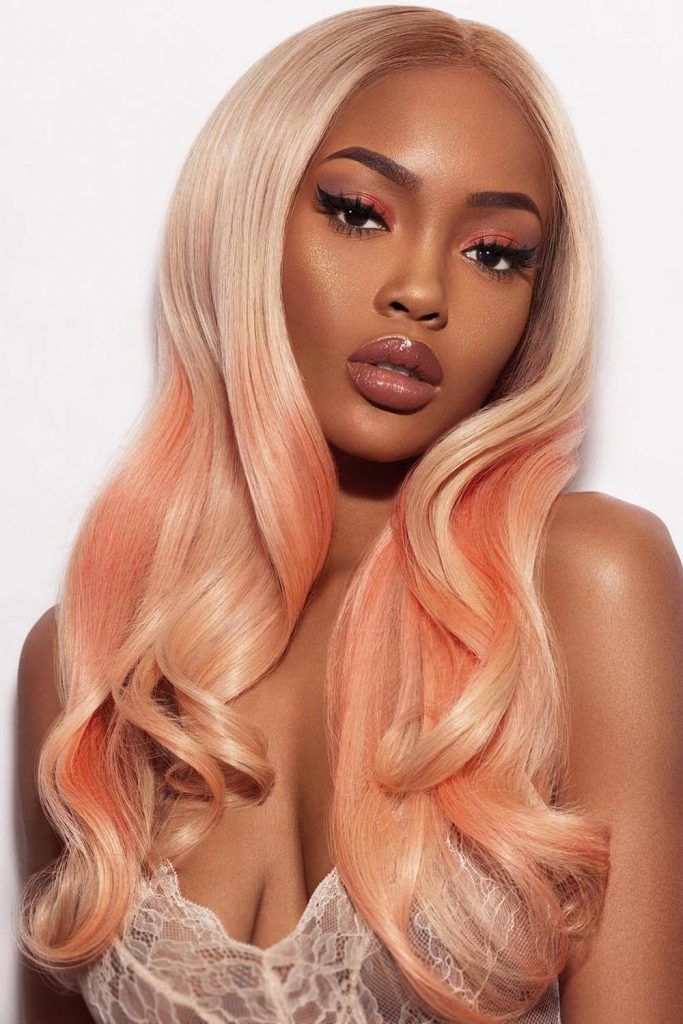 Credit photo: instagram.com/aaija_
In the era of neons and other bright hues, it takes time and effort to point out a style that wouldn't be widespread and totally accepted. That is what peached ombre is all about. You can't imagine a badder style reflected on your long, gentle tresses, can you?
Blonde Faux Locs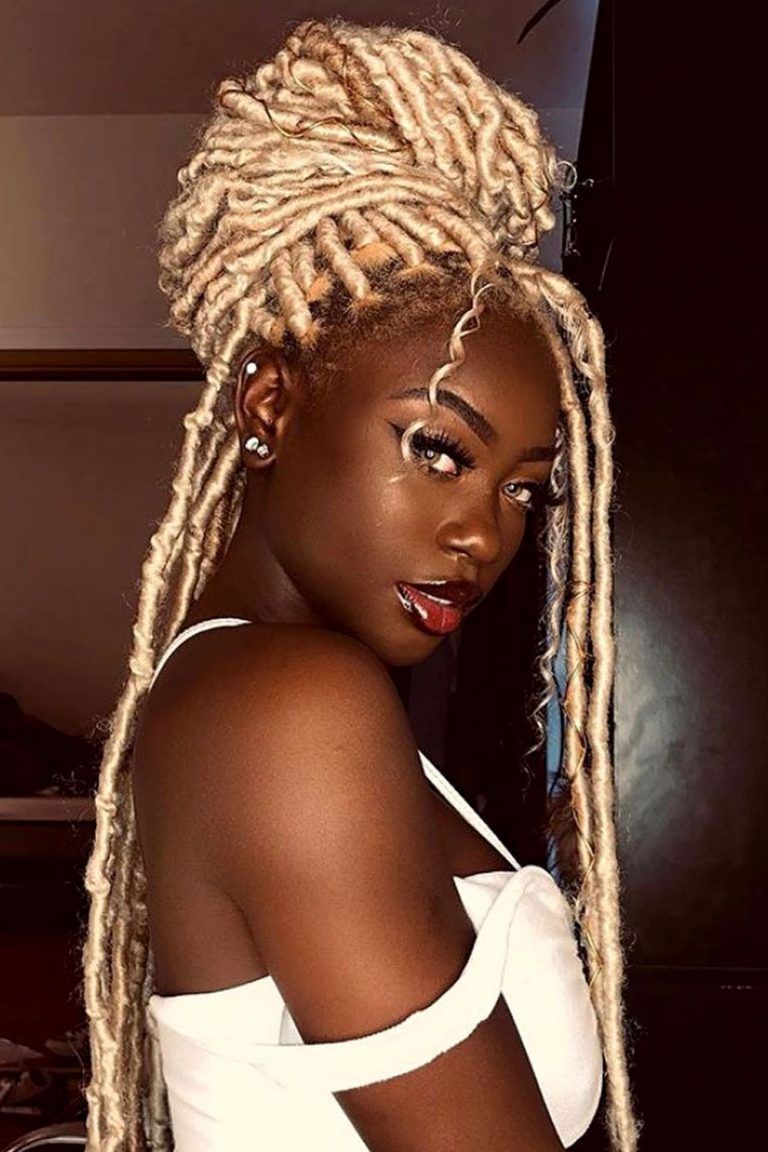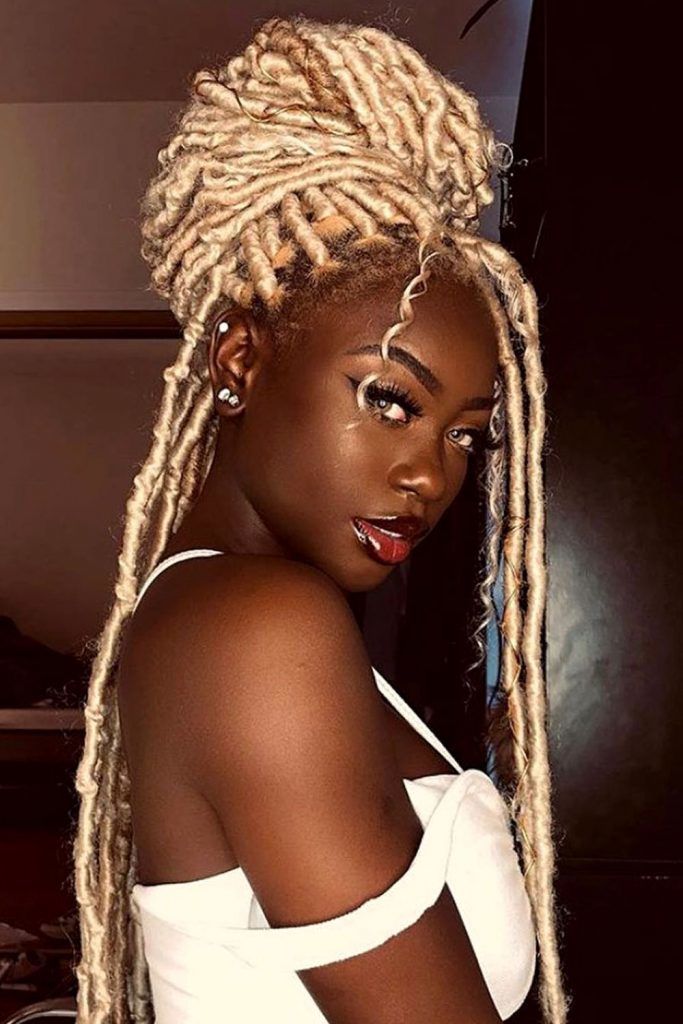 Credit photo: instagram.com/aggie_hair
Faux Locs are the hairstyles baddie fashion appraises too. Once you decide to head in the direction, you will get to the destination in no time. There is no need to grow out waist-length hair and bleach it all out to be twisted into an actual dreadlock. The shortcut gives you the advantage of time with no decrease in the final outcome.
Perfect Medium Waves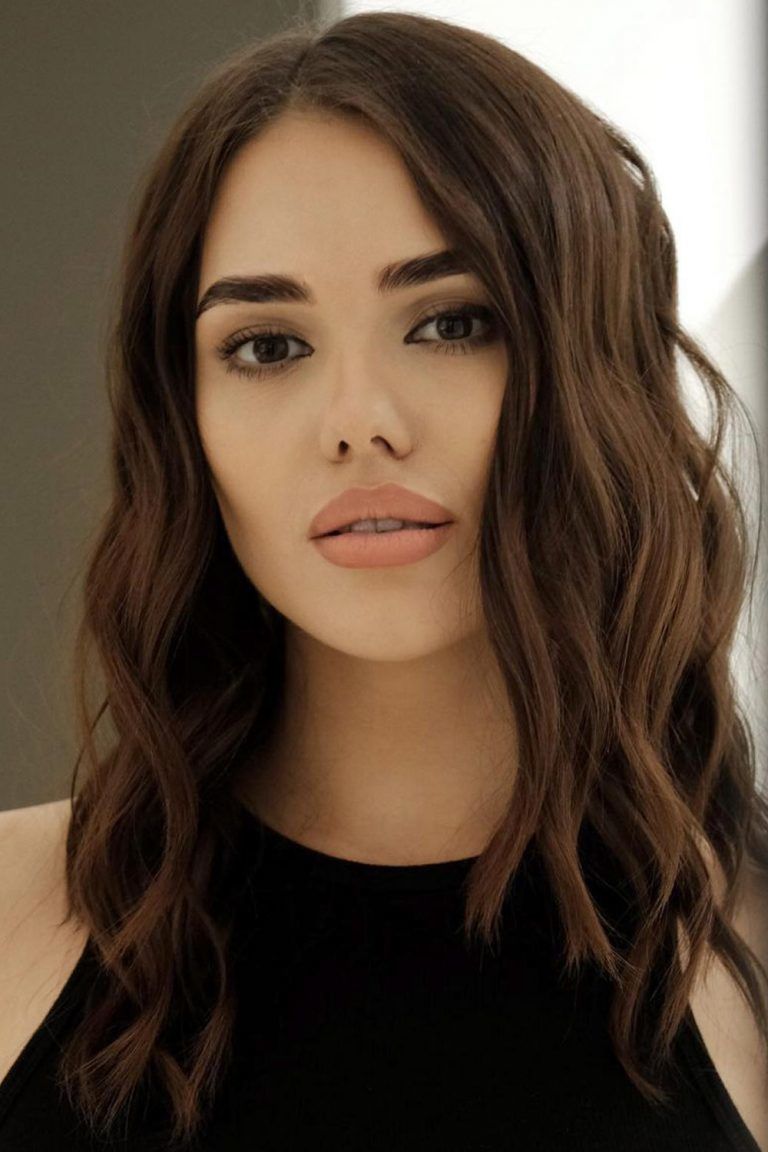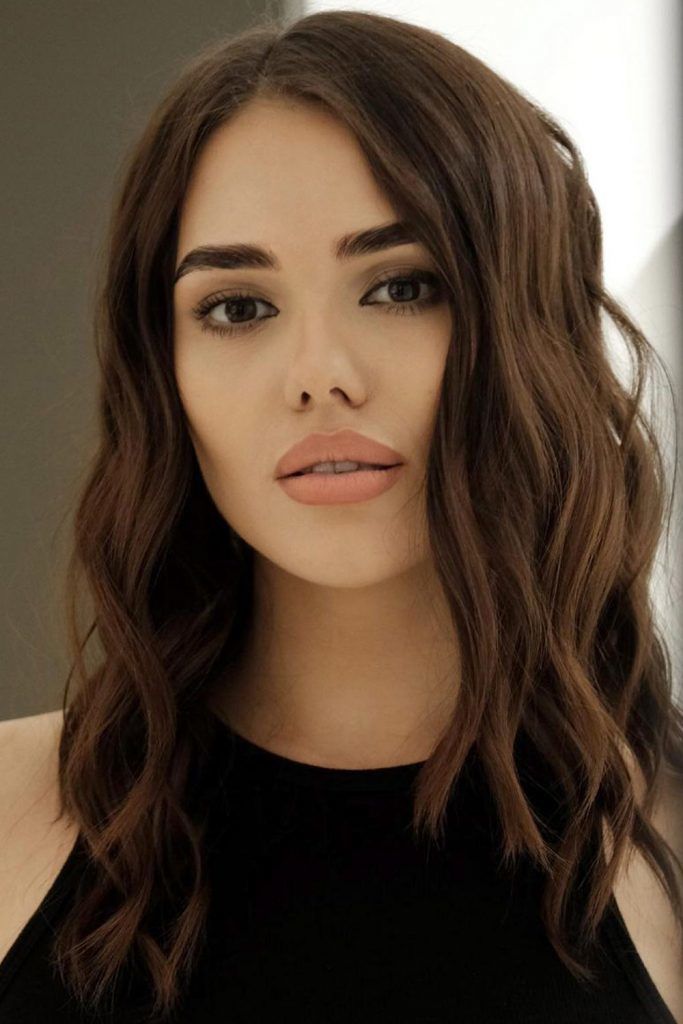 Credit photo: instagram.com/moskvichkabbb
Elegance is the key for some ladies when it comes to a new hairstyle to introduce into their collection. There is nothing wrong about it, even if you are not ready to commit to the baddie hairstyle fashion. However, if you want to try the trend out, all it takes is to add some sleek and perfect waves that frame your face and call it a day. As simple as that!
Black and Red Tiny Sisterlocks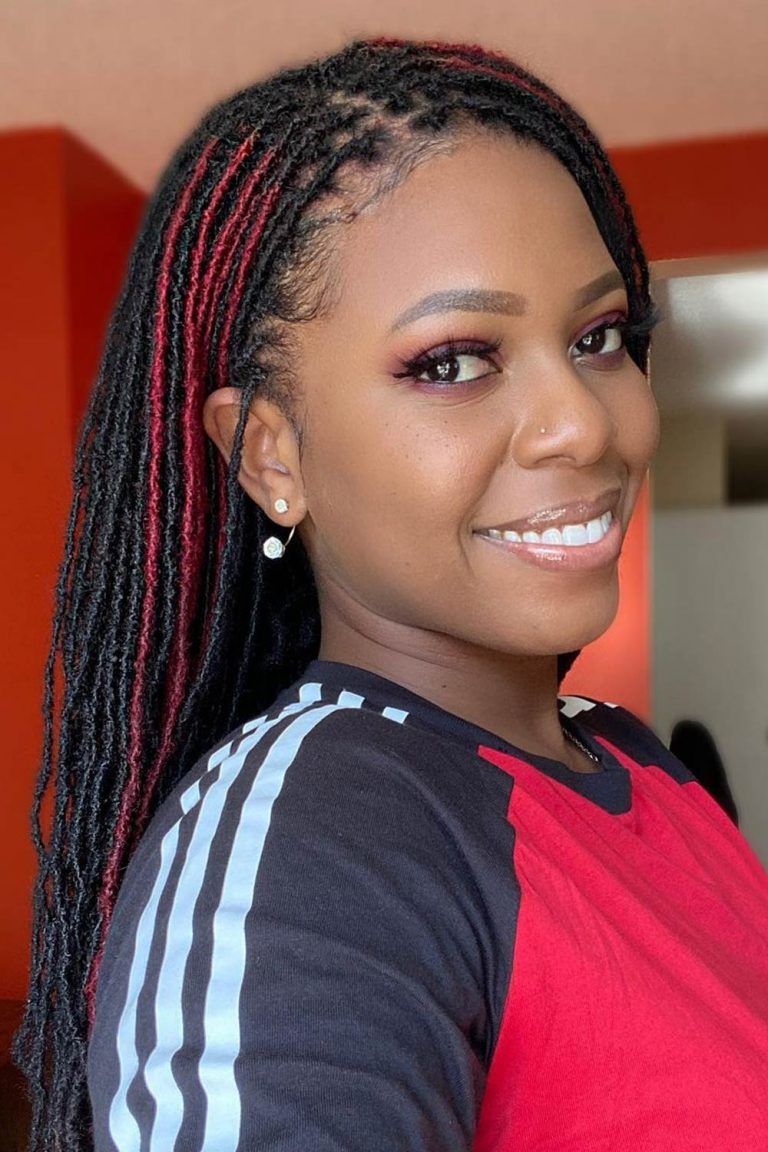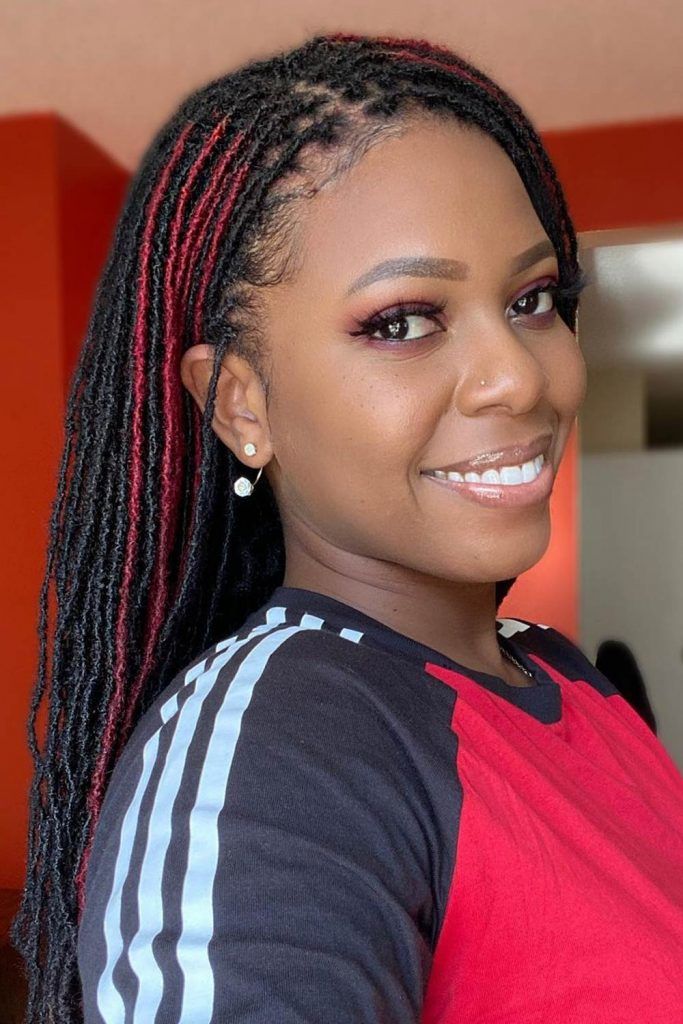 Credit photo: instagram.com/aieshatae
Outrageous edginess is not for all, and that is acceptable. Nevertheless, baddie hairstyles aren't exclusive of those with mild intentions and a great sense of style. Should you consider that you belong to the category, you can easily go for popular sisterlocs yet make a stop at the coloring stand. What does it mean? It means that instead of going full-natural, you can bring in some vibrant hues into the look.
Braided Ponytail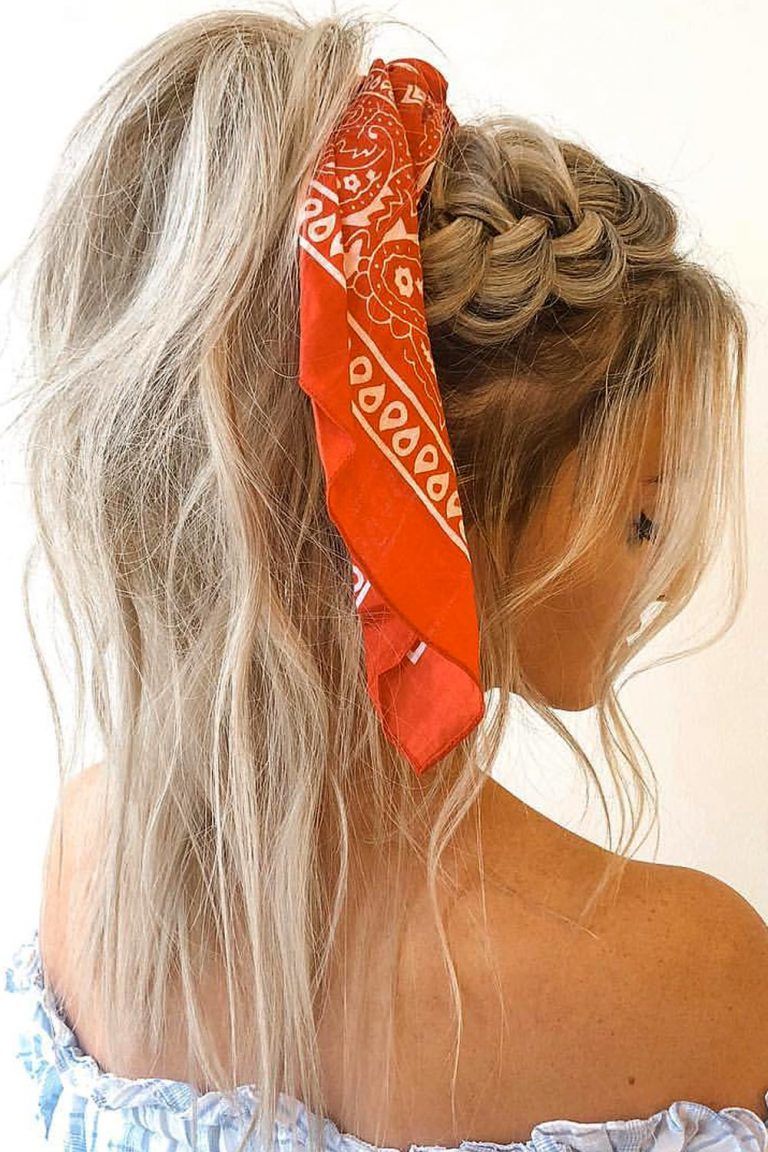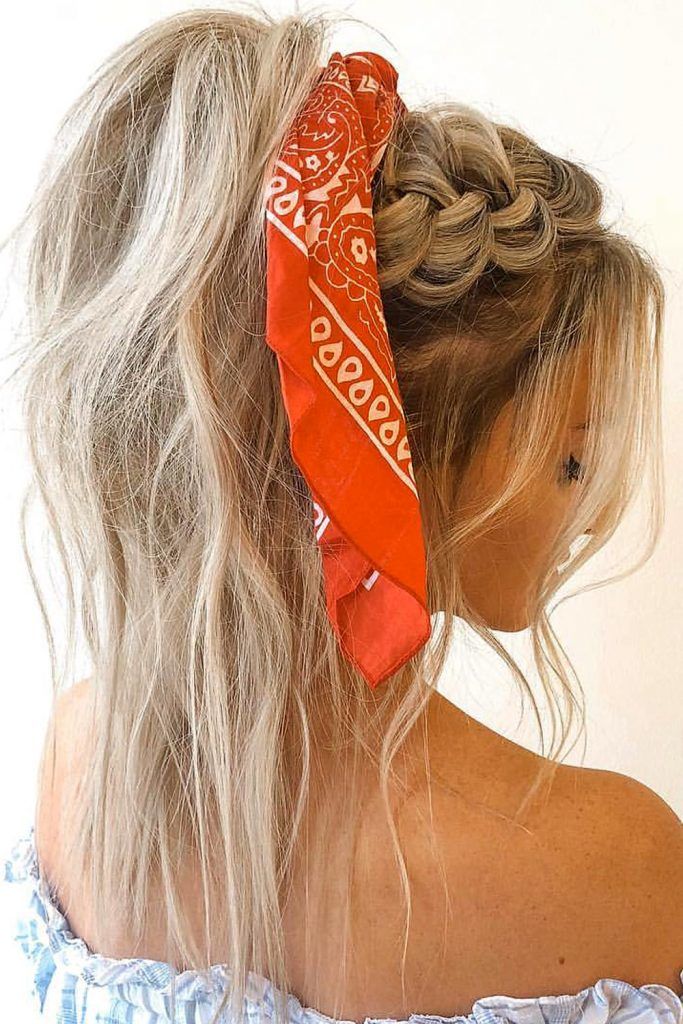 Credit photo: instagram.com/blohaute
When the braided patterns aren't enough for you, the baddie bandana hairstyles come in rocking the stage. A messy braided pony can be easily taken to the new level of uniqueness and outstanding with a mere vibrant bandana used instead of a regular hair tie.
Natural Mohawk with Taper Cut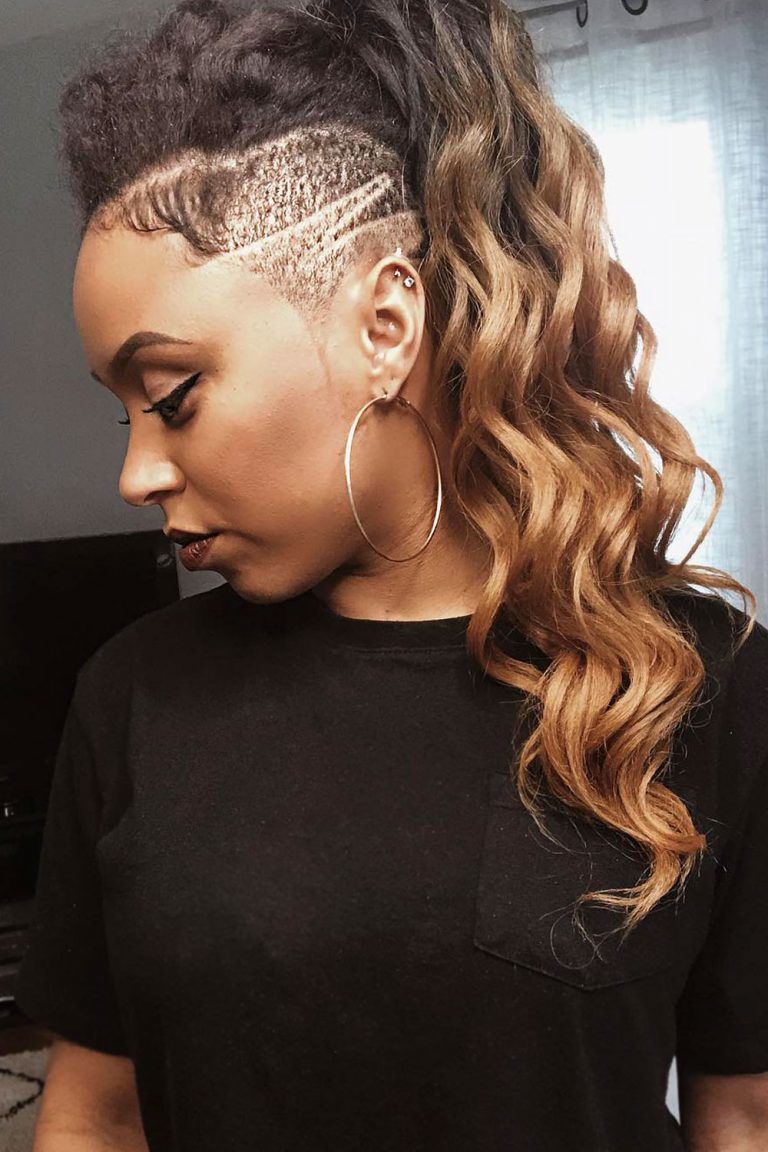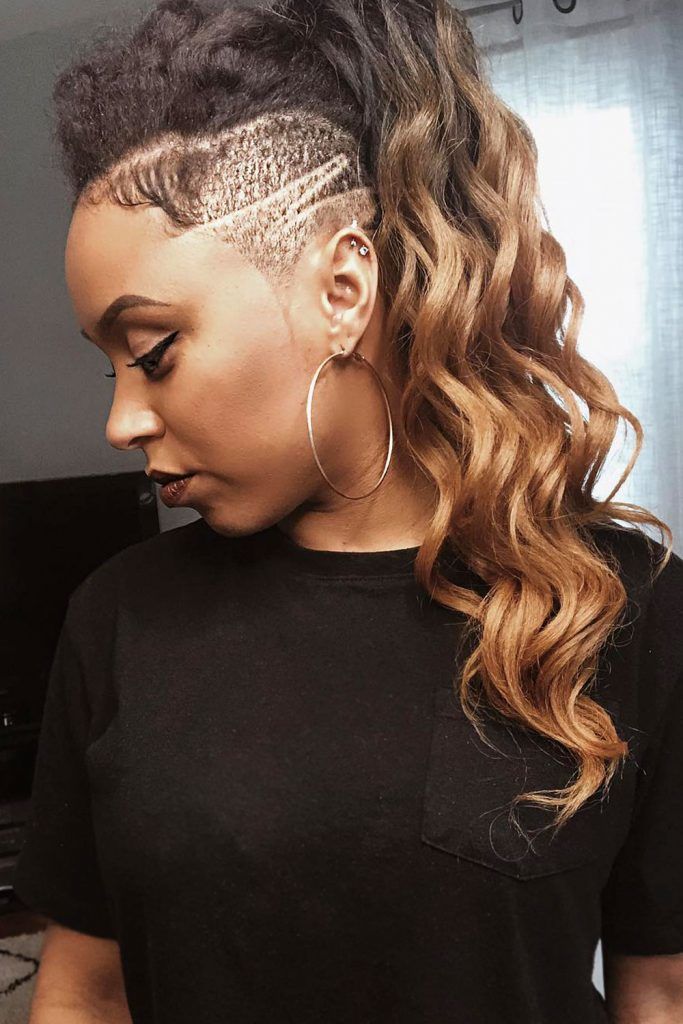 Credit photo: instagram.com/arispella
Going for a full-scale mohawk isn't for the faintest of heart, and you surely know why. However, meeting the style midway is a great option too. Mix your tapered sides with a pompadour transforming into a curly pony to achieve the final result that will put most people in a state of awe.
Criss-Cross Knotless Box Braids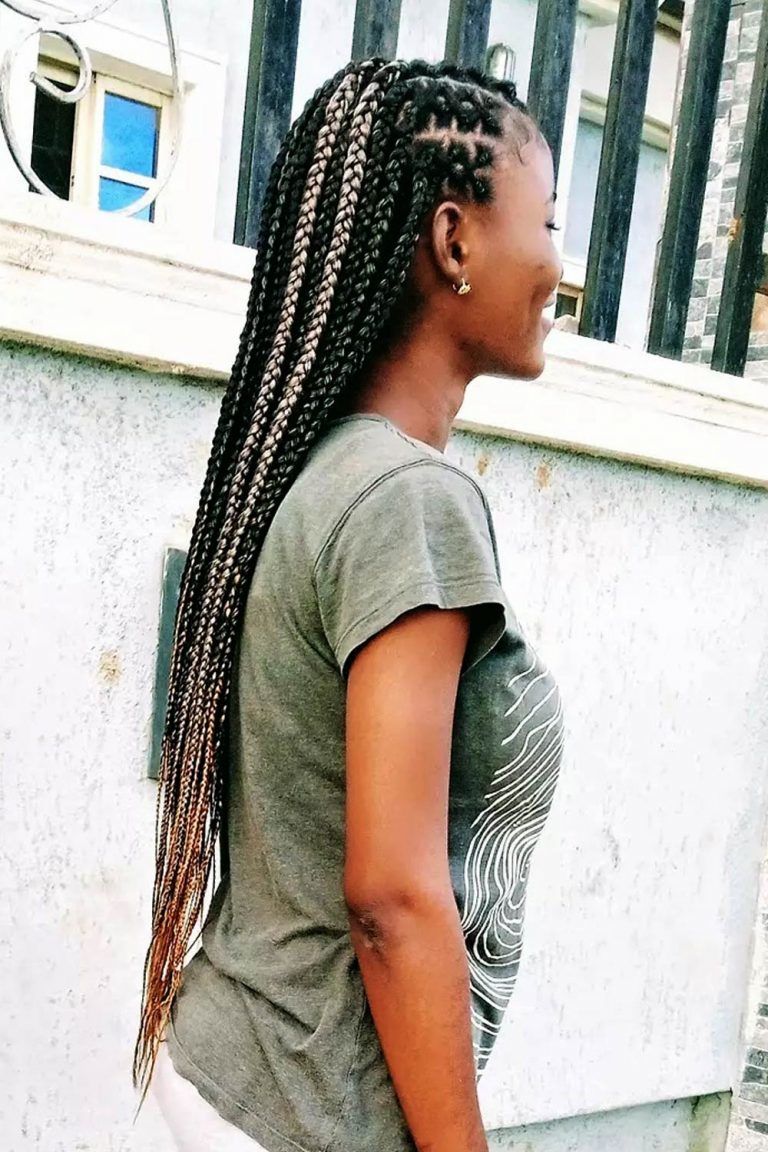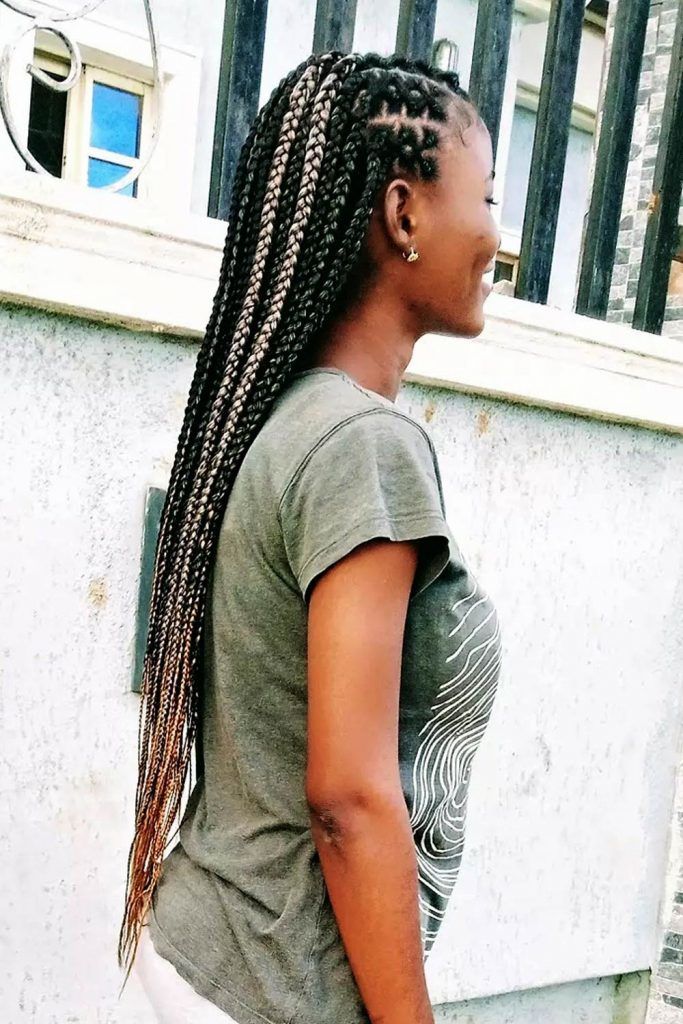 Credit photo: instagram.com/arbie_beaut
Box braids are universal and practical. What is more, they are utterly fir for baddie hairstyle experimentation. Criss-cross box braids transforming into a sleek waterfall of loose and highlighted tiny braids will make anyone drool over the style.
Colored Box Braids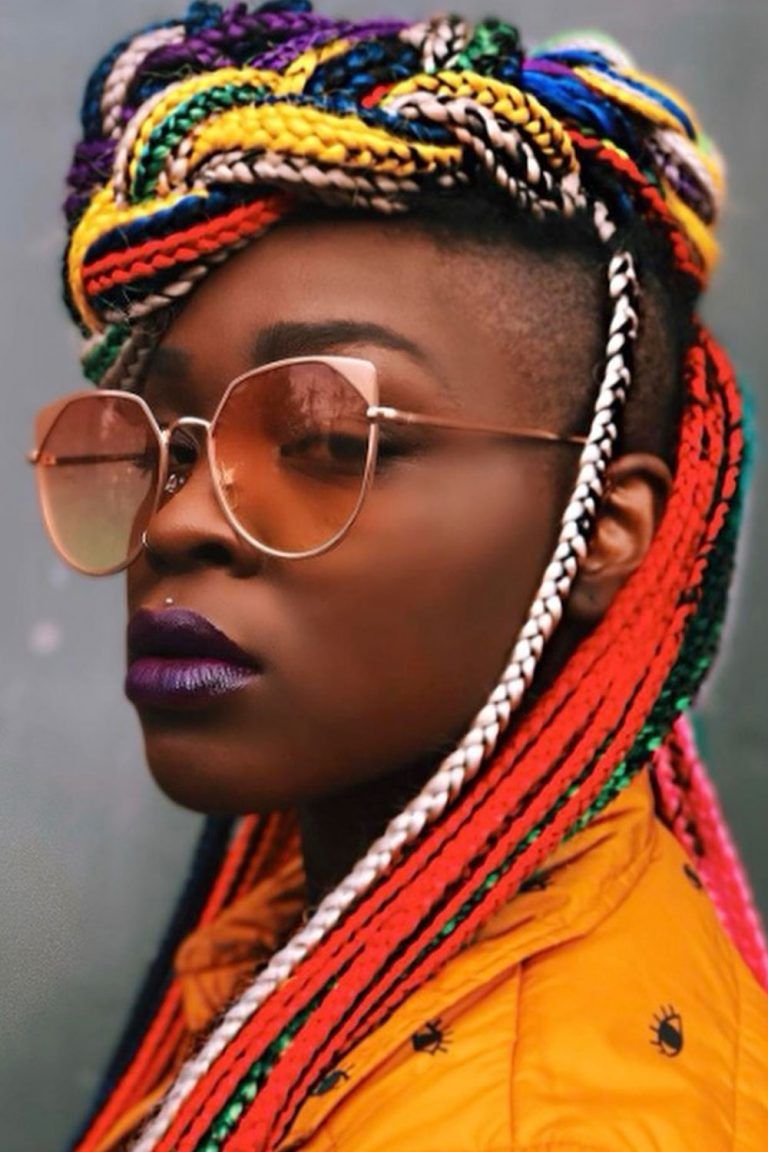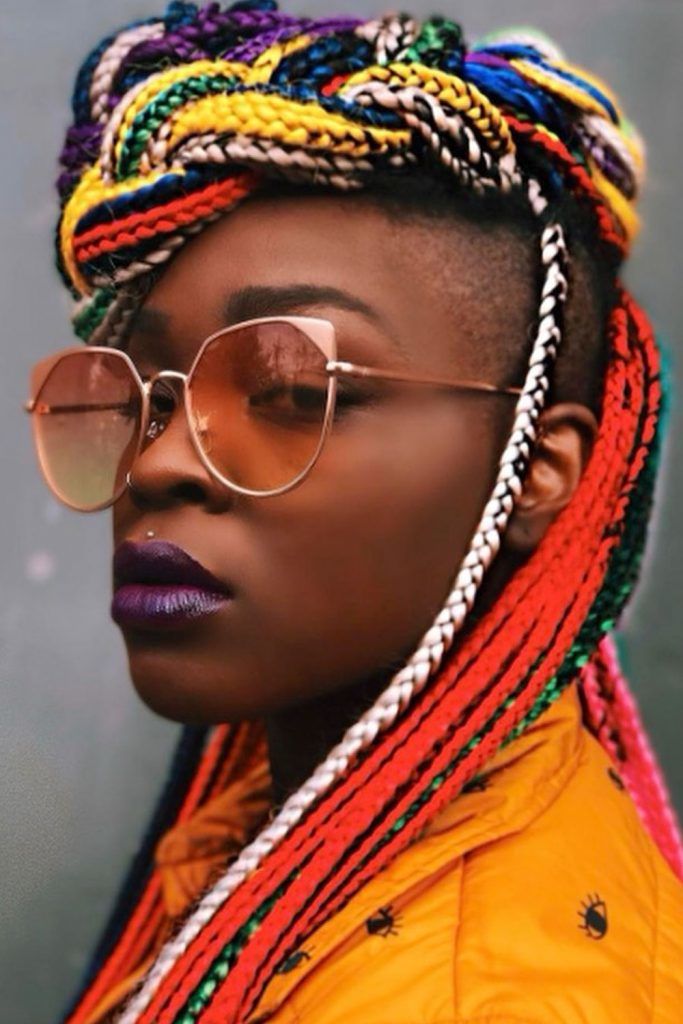 Credit photo: instagram.com/africancreature
Surely, you are already aware of the magical power of box braids, but wait until you discover all the opportunities that the style offers. You can opt for colored box braids to later combine them in mind-blowing styles that can't be replicated otherwise. If that isn't the best description of unique – what is?
Curls and Half Cornrows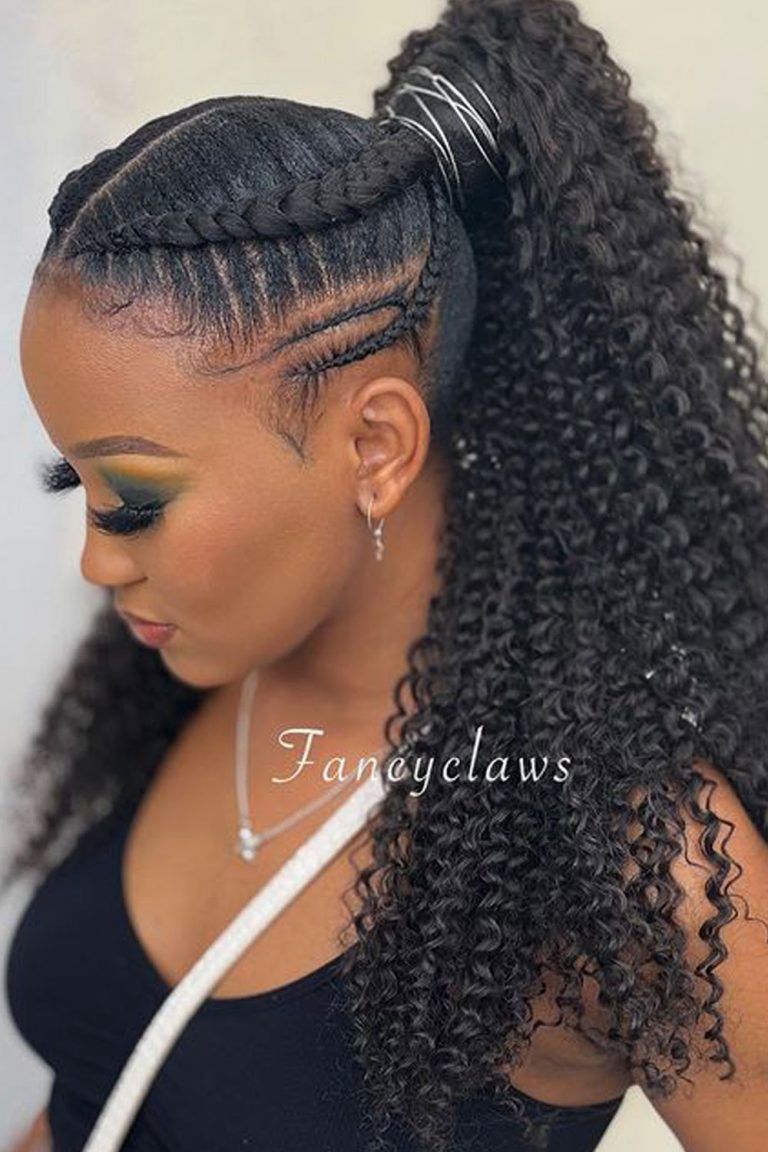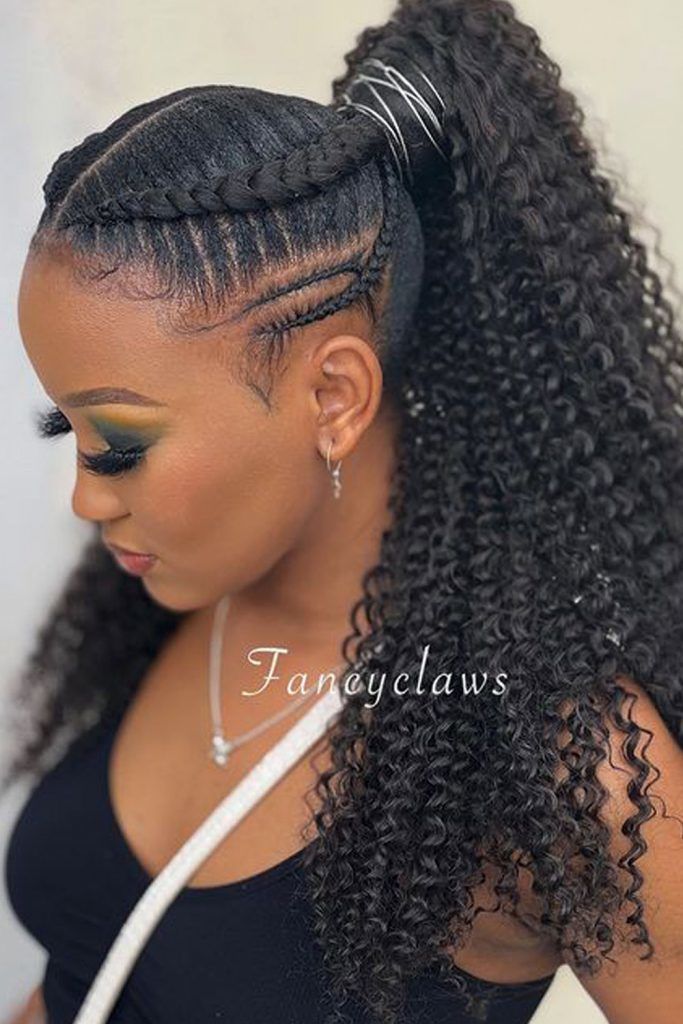 Credit photo: instagram.com/fancy_claws
One can simply ignore the calling of baddie curly hairstyles. Not everyone can show the desired texture off, and that makes the style twice as exclusive. With little time and effort involved, you can braid your locks into fancy cornrows and gather the long curly locks in a breath-taking pony. Yet, the result will leave those around you speechless.
Do you still think that baddie hairstyles are way out of your league? It's time to open up to new trends and show the world the real you. Hopefully, these ideas will point you in the right direction!
REFERENCES:
Cute baddie hairstyles. Source