By:

Glaminati Media

| Updated:

05/01/2019
Stunning Ideas For Balayage Hair From Brown To Caramel Tones
What is the definition of balayage?
Balayage means "to sweep" in French. It is an in-depth process used to create a stunning blend of hair colors. While ombre is more of a "shadow" effect, balayage hair is a highlighting technique that looks as though as it has been hand-painted by a skillful artist. Which in a sense, it is. Your stylist will use a variety of methods to achieve this trendy style!
Balayage Is The Hottest New Hair Trend! Here we have collected our favorite balayage hairstyles for those with brunette hair. Now, you will learn how to get it so that it is absolutely best for you!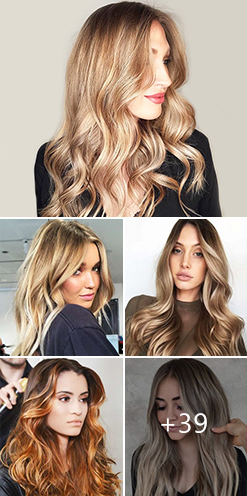 What is the Balayage technique?
Balayage is a hair technique that started in France and aimed to create soft, sultry highlights that look more modern than the traditional highlights.
How much does it cost to get a Balayage?
Girls around the world are obsessed with balayage not only because it looks stunning but also because of the available price (average price is $180-$200). No matter what color your hair is or length you can get a balayage and wear it for four to six months before upgrading the color.
How long does Balayage take in a salon?
It normally takes between two and three hours to complete the balayage process. So keep the mind when you are booking your appointment with your stylist. But we promise it will be well worth the time and effort!
How long does Balayage last for?
Balayage color can last anywhere from 8 to 12 weeks. This also depends on your hair texture of course. It also spends on the colors you choose. Blondes, of course, will fade quicker than darker tones. However, balayage typically lasts longer than ombre so you will not need as much touch-up!
Ombre And Balayage
Is Ombre and Balayage the same thing?
As we discussed previously, balayage and ombre are not the same! Balayage is hand painted technique much like highlighting while ombre is a gradual fade or lightening. Also, the usual difference in ombre and balayage is that ombre shades are usually more colorful such as pinks, purples and other fun shades white balayage tones tend to be more natural. Of course, there are an exception for both. But if you are looking for a more natural look, balayage is definitely the way to go as it is a more subtle blend of color.
If you can't decide whether you want balayage hair vs ombre read on to see if any of these balayage hair pictures will convince you that balayage is more your style!

Brunette hair is making a huge comeback. For years, it was the belief that blonde was the most popular shade. However, brown hair is just as pretty, if not more so.
This pretty blend of warm and cool brunette shades is so pretty. The colors blend so perfect that you can't tell it is not your natural color. And with a long layered cut with flowing waves, you can't go wrong this elegant look!
To style, blow dry your hair, making soft waves as you go. If you need to, use a large curling iron to make big waves throughout. When getting it cut, ask your stylist for long layers and side bangs to add a soft and sensual vibe.
Source: rafaelbertolucci1 via Instagram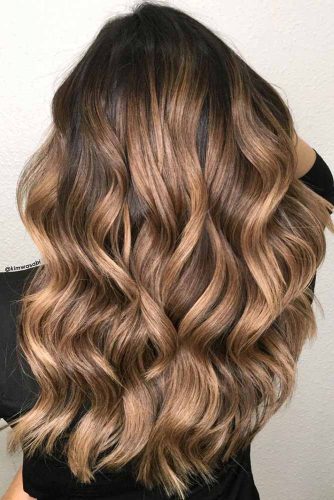 Another stunning look for brown hair is this soft blend of chocolate brown, chestnut brown and honey brown hues. The lighter shades will stand out in the sunlight and add a ton of depth and dimension to your hair. As well, it will make it look fuller and healthier as it will add shine to your tresses.
If you have naturally curly hair, even better. Look how pretty these colors look on a wave of cascading curls!
To style, blow dry your hair and use rollers or curling iron to make bouncy curls. If your hair is naturally curly, add your favorite curling product and let it air dry. Then flip your hair over and tousle it for a carefree, sexy head full of voluminous curls.
Source: kimwasabi via Instagram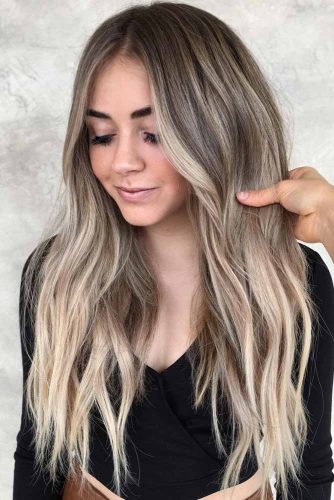 If you are still torn between ombre and balayage, why not go for the best of both worlds. This stunning color combo of dark and light brown is stunning. It starts off with pretty balayage tones at the top and fades into a soft honey brown ombre fade at the bottom.
Source: hairby_chrissy via Instagram
---
Click NEXT below to read more!
---