There are times in our lives when you think that a hair transformation is that one thing that has been missing and which is going to change things dramatically. Luckily, these days, the range of options to experiment with your hair are close to being unlimited. Besides, in most cases, you do not need to worry about possible damage as long as you are in the hands of a devoted professional.
As it turns out, the celebrities like to play around with new looks just like any of us. So today we are going to have a closer look at the most recent hair transformations that our favorite celebs have undergone just recently. Who knows, maybe you are going to find something inspiring for yourself in here, too!
Katy Perry
Source: DFree/Kathy Hutchins/Shutterstock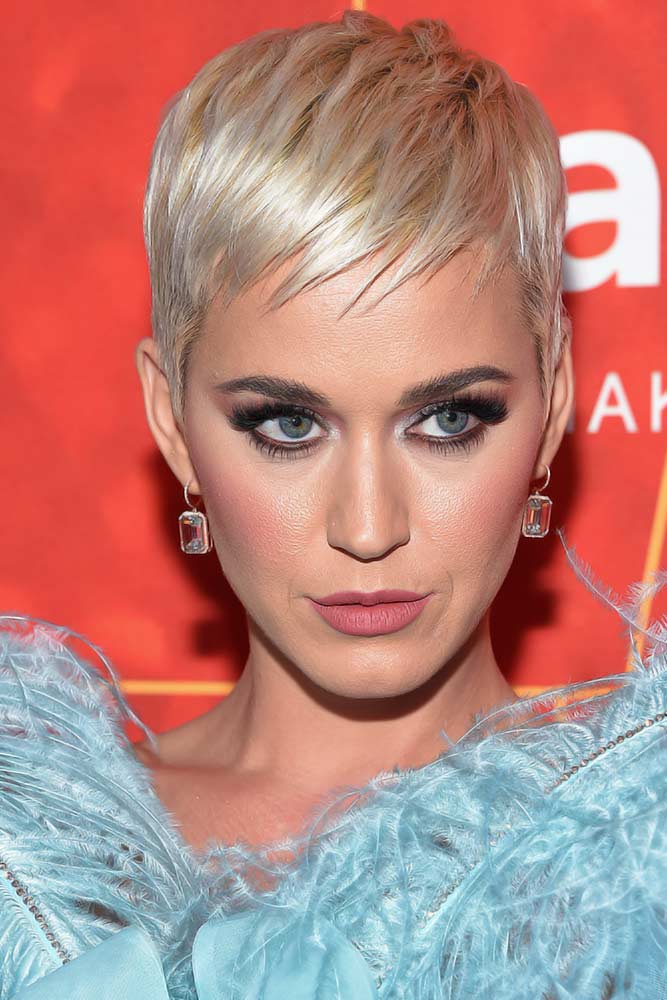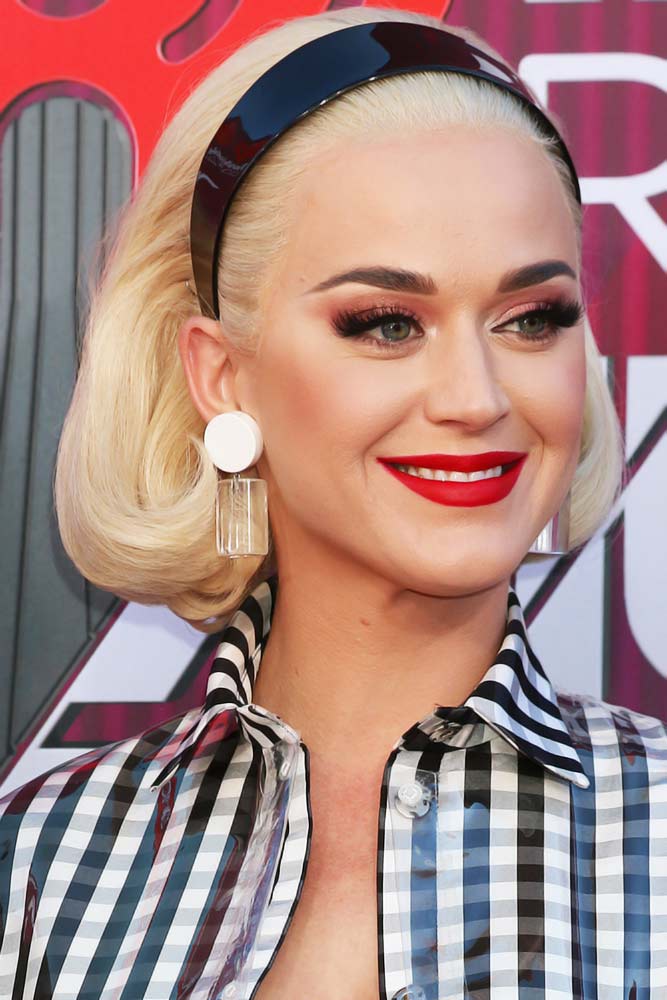 When we talk about celebrity hair transformations, we should definitely begin the discussion from Katy Perry. The girl has been playing around with her hair more than anyone in the celebrity world. The last time we saw her, she was sporting a blonde pixie. Here she shows that her locks are all grown into a bob length and she dyes them same blonde. However, a retro hairdo is what makes the difference.
Ciara
Source: Featureflash Photo Agency/lev radin/Shutterstock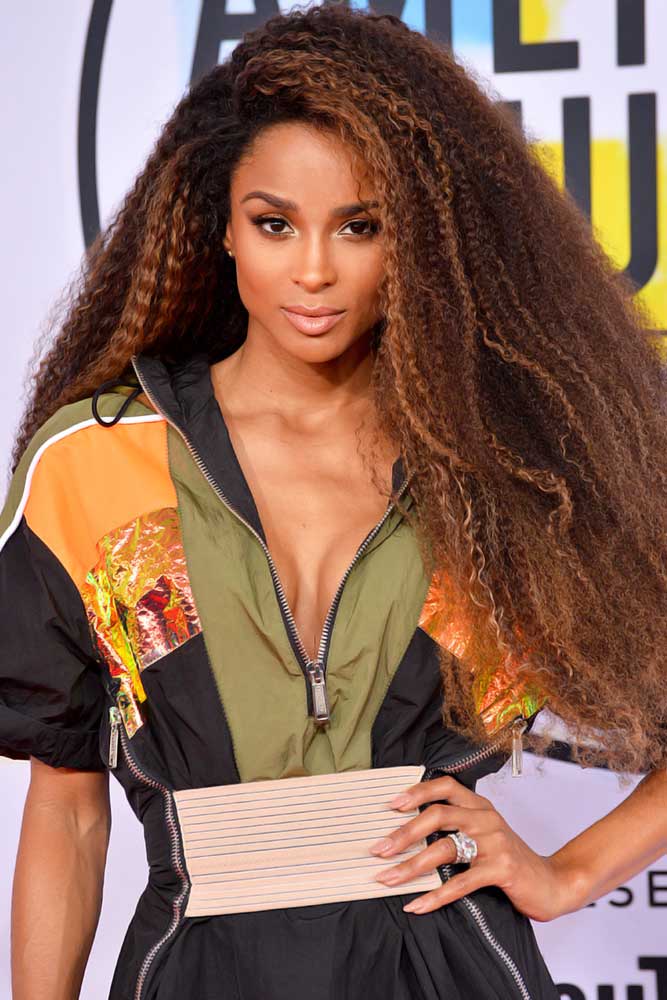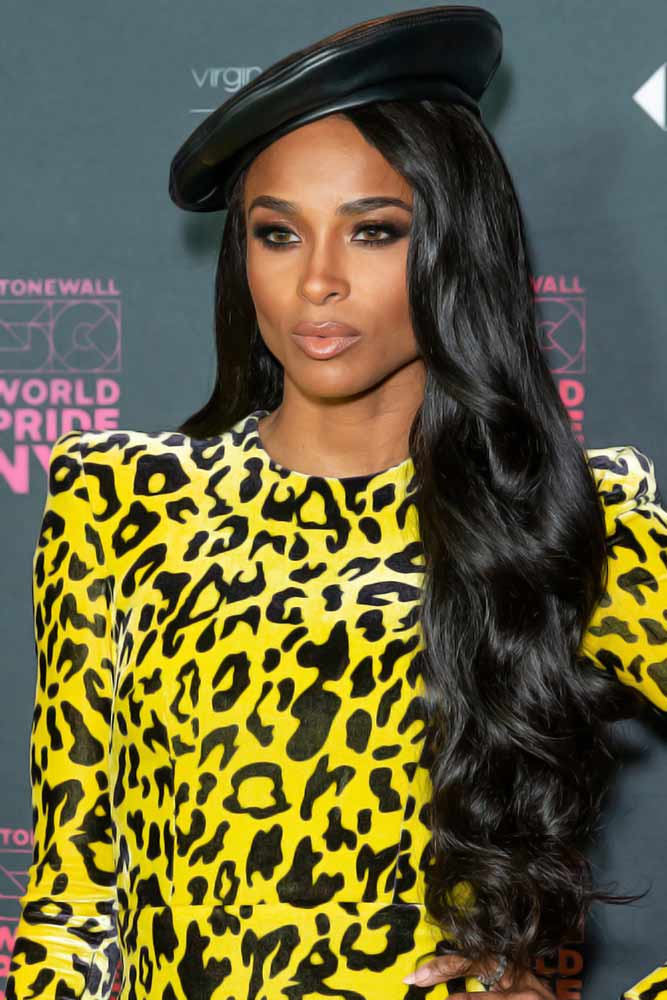 We all know that Ciara likes to surprise her fans with hair transformations as well. This time she decided to go from tight curls with honey highlight right to elegant dark locks. We can't say that the look does not suit her. On the contrary. It grants her that feminine elegance that makes us admire her even more.
Zendaya
Source: JStone/Tinseltown/Shutterstock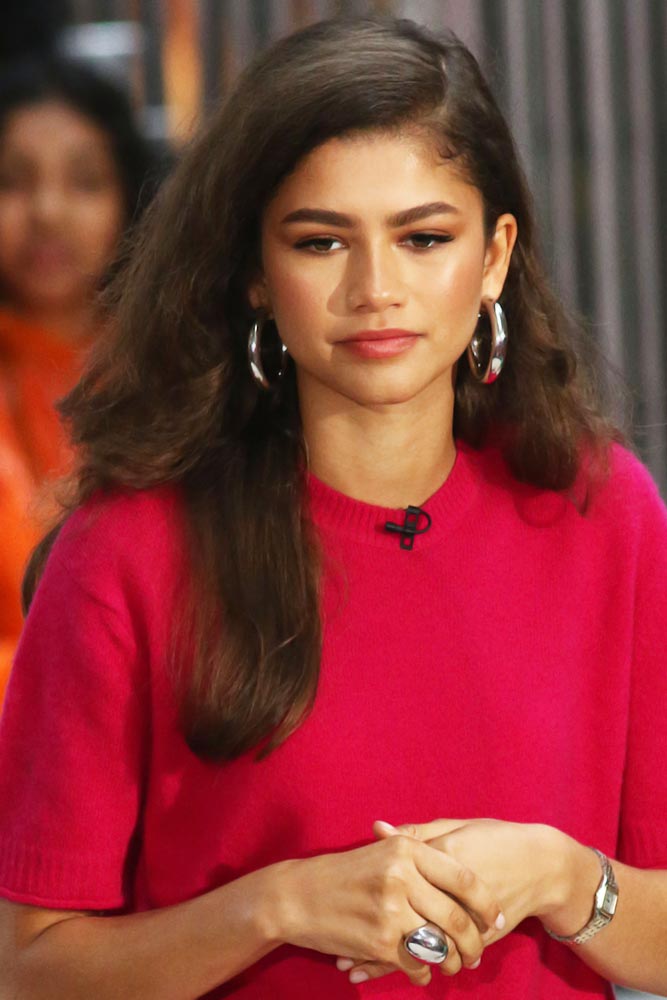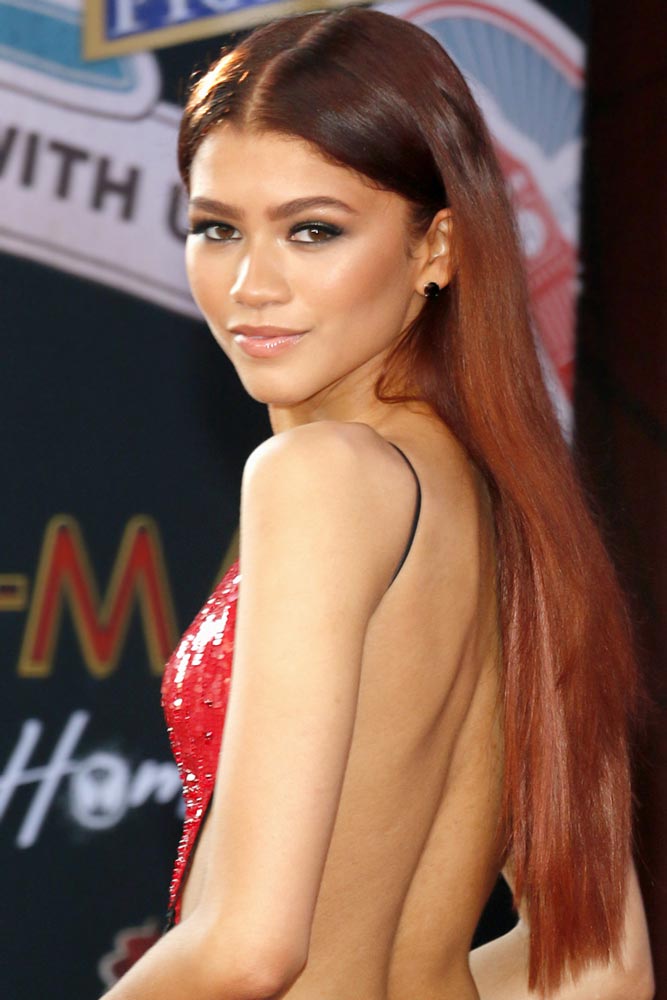 In case you do not know, zendaya natural hair looks just natural. So, the star decides to add some spice to her look, and we say that she succeeded. The thing is that copper red suits her more than well. This sleek straight hairdo proves the point perfectly.
Bella Hadid
Source: JStone/lev radin/Shutterstock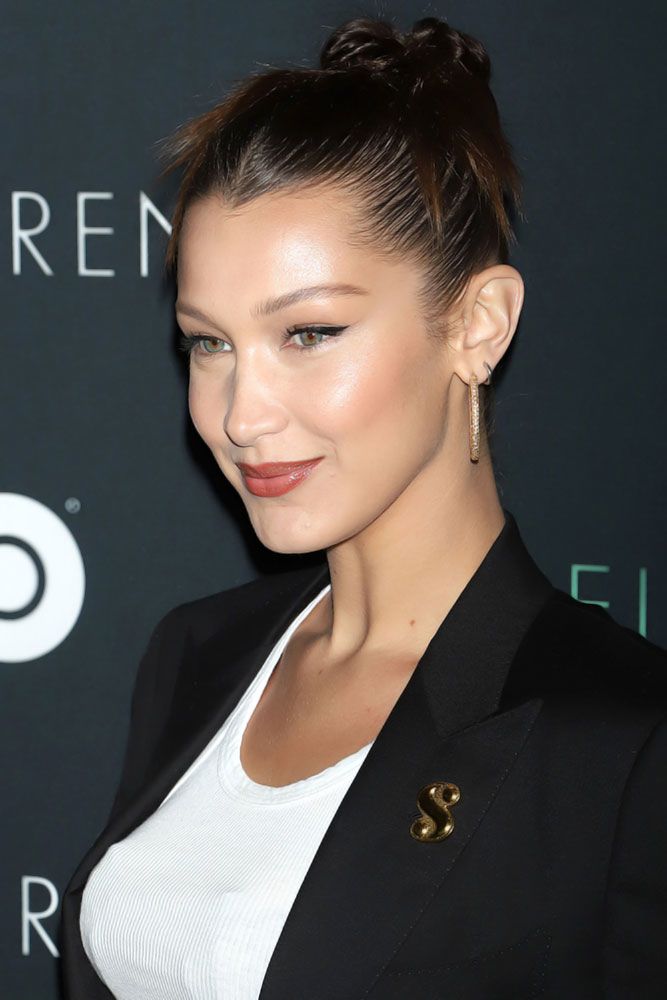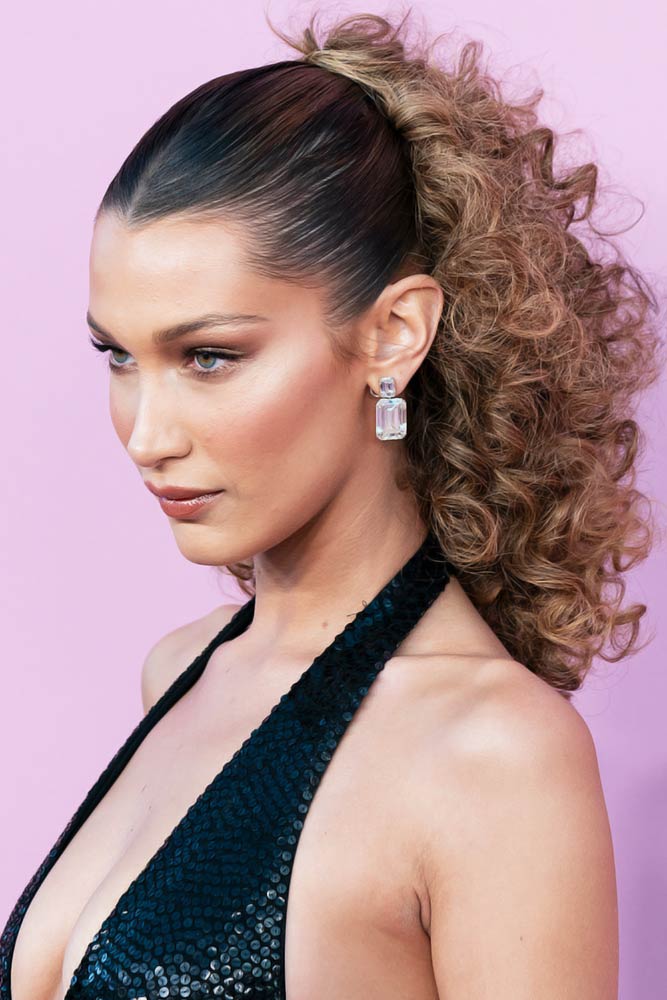 Speaking about celebrity haircut changes that have occurred this year, we can't leave Bella Hadid out. Even though the model hasn't changed the cut dramatically, but for once she sported a super curly ponytail instead of her usual slick-back 'dos.
Kylie Jenner
Source: JStone/Kathy Hutchins/Shutterstock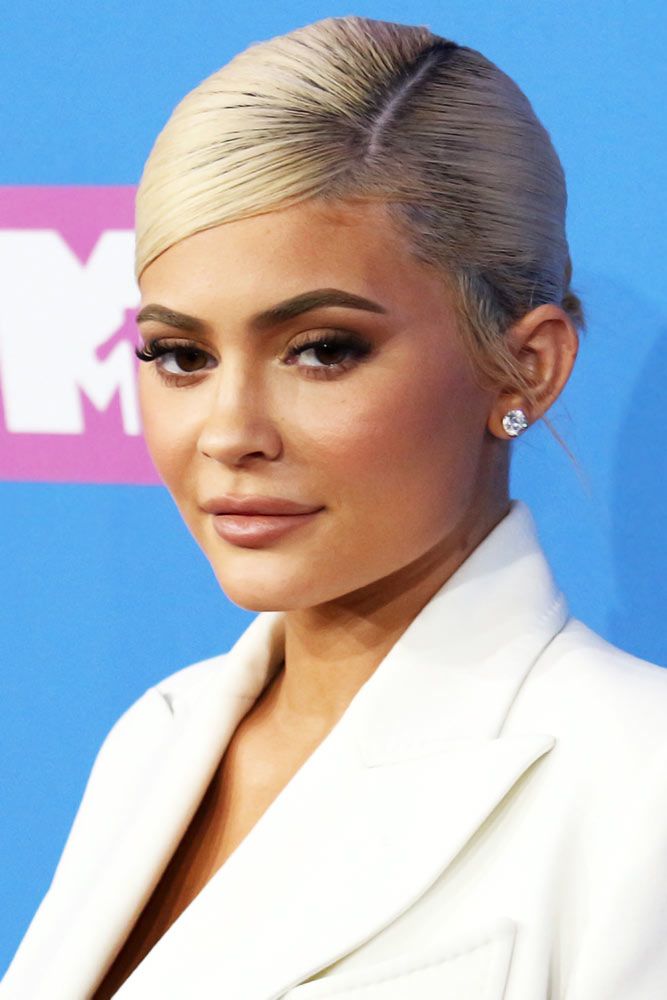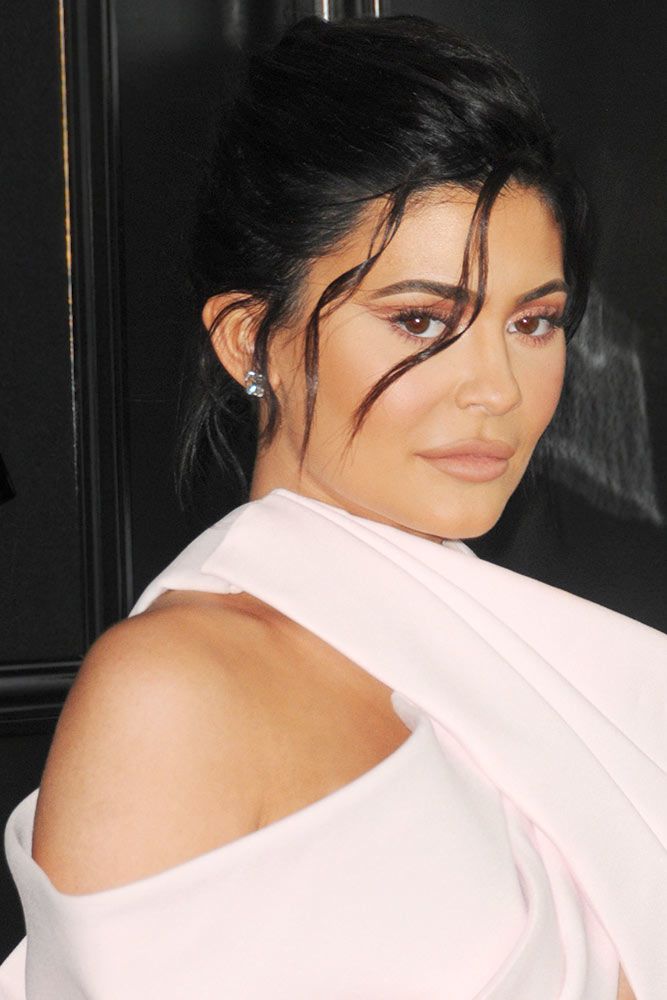 Kylie Jenner is one of the celebrity sisters that can't imagine their lives without shocking hair transformation. This time, deciding upon one of the best of celebrity hairstyles, Kylie chose to switch back to black. We support the decision since she looks gorgeous sporting her brunette look.
Jessica Chastain
Source: lev radin/Featureflash Photo Agency/Shutterstock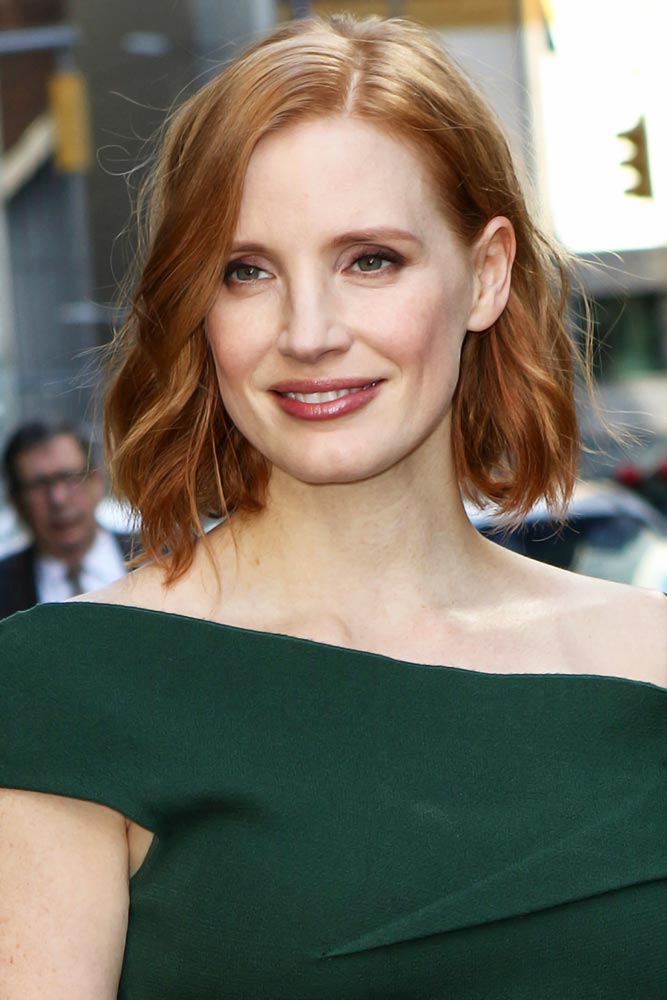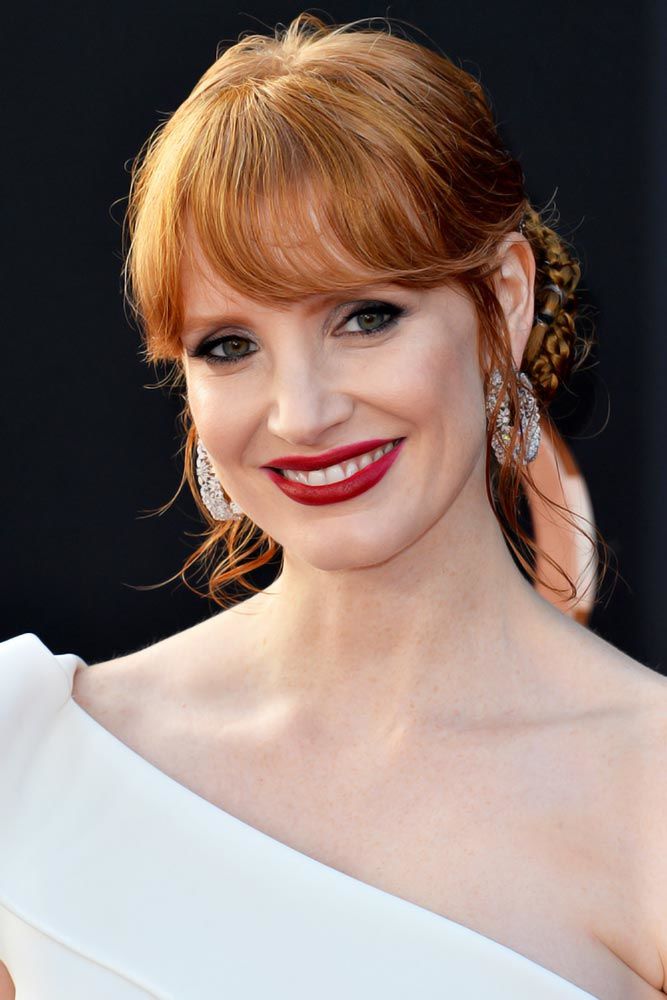 Not always celebrity hair color is the element to be changed. Jessica Chastain didn't want to go far away from her signature red hair. However, she introduced some bangs in. Bangs or no bangs she looks outstanding, don't you think?
Cara Delevingne
Source: Kathy Hutchins/lev radin/Shutterstock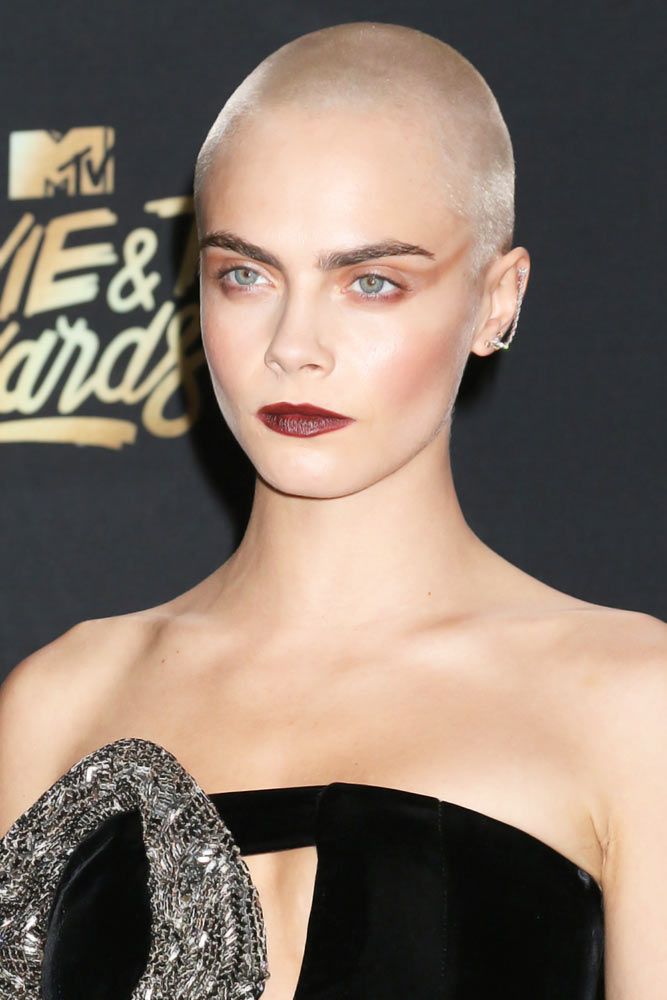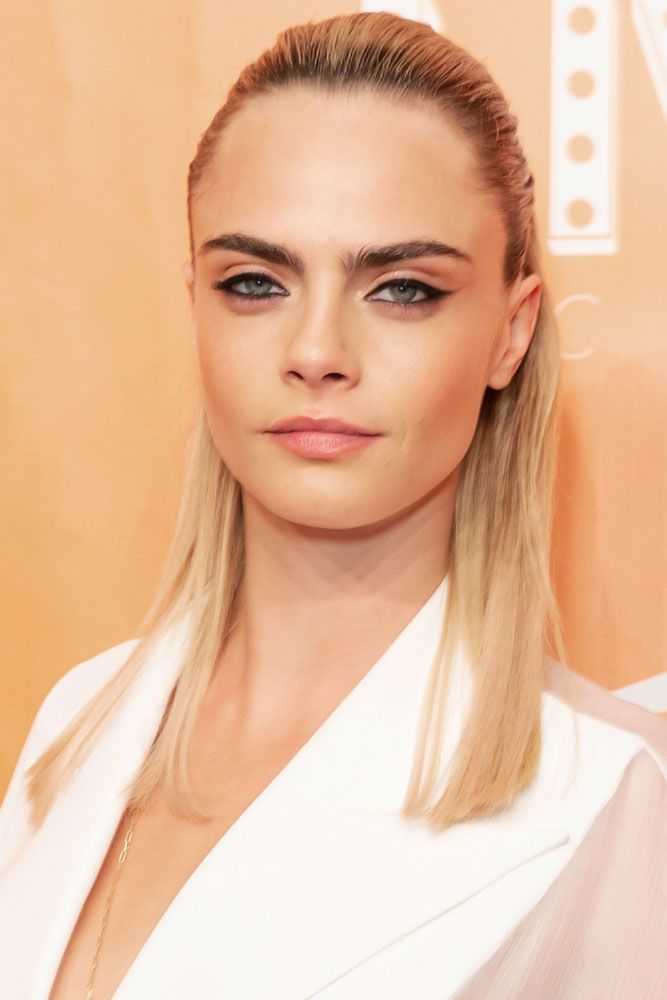 This year, Cara Delevingne decided to grow her super short famous hair out. The model and the actress went from her platinum buzz cut to outgrown blonde lob. The look fits her absolutely.
Marion Cotillard
Source: BAKOUNINE/taniavolobueva/Shutterstock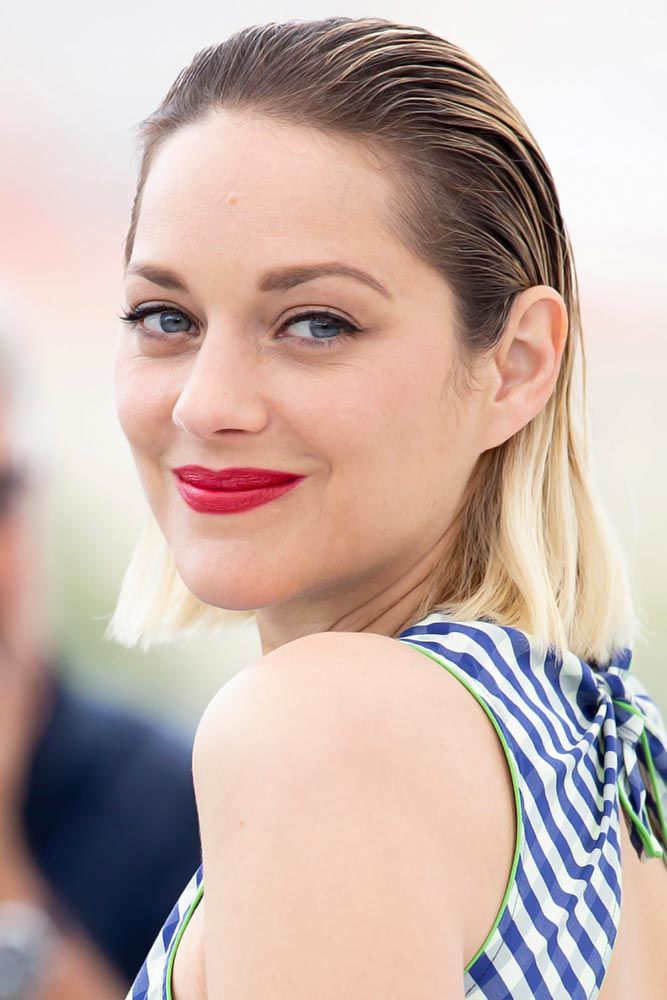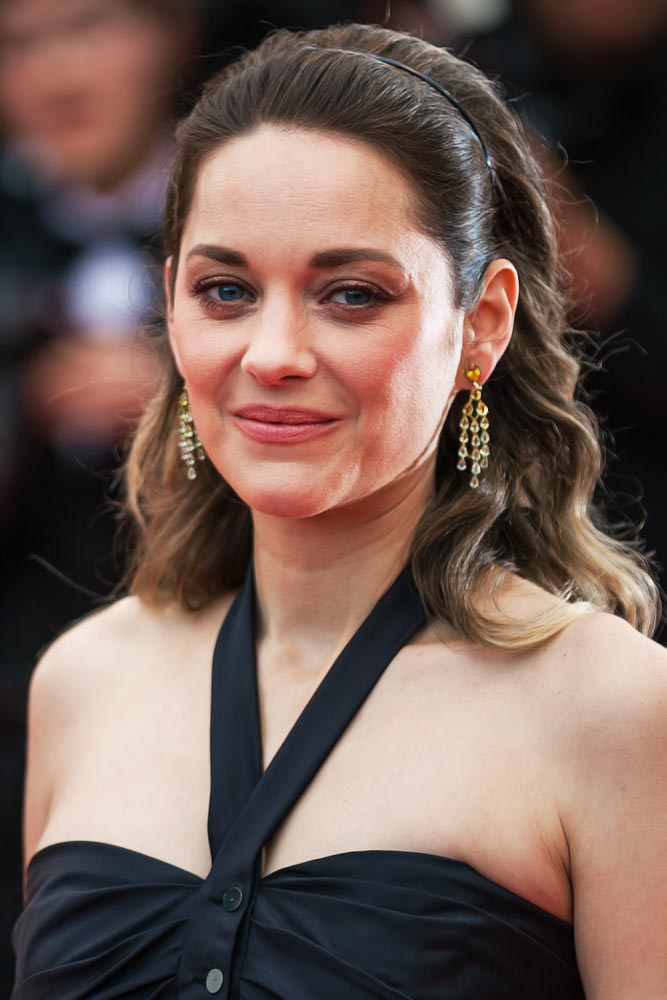 Marion Cotillard prefers not to stick to all the recent trend transformations so far. She sports her natural hair color with a bit of blonde balayage to it, in order to add a hint of spice to the look. Her elegant half updo accents the hair transformation perfectly.
Charlize Theron
Source: Tinseltown/lev radin/Shutterstock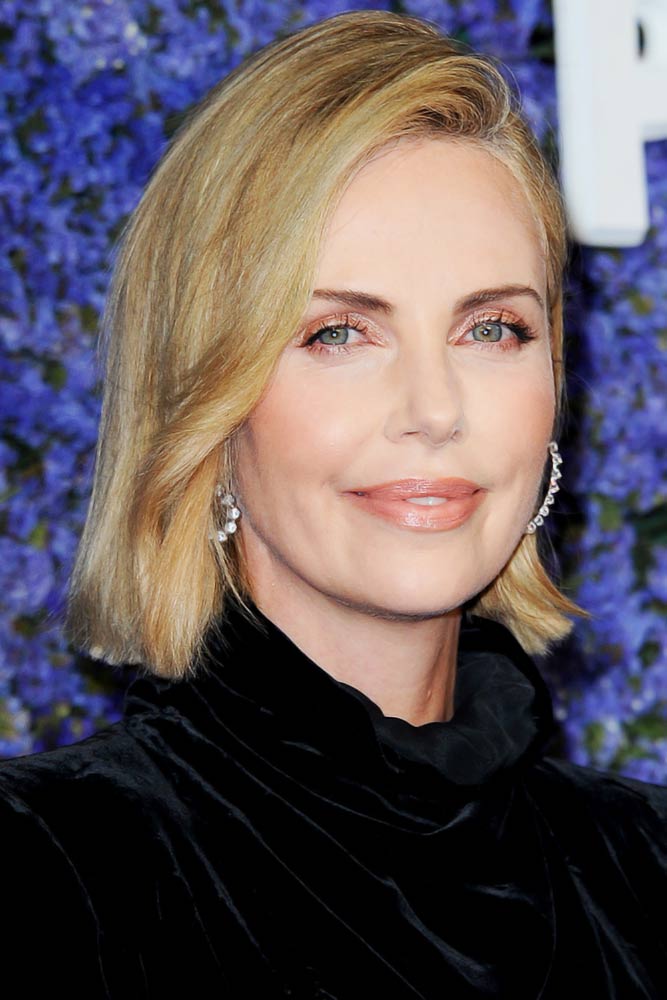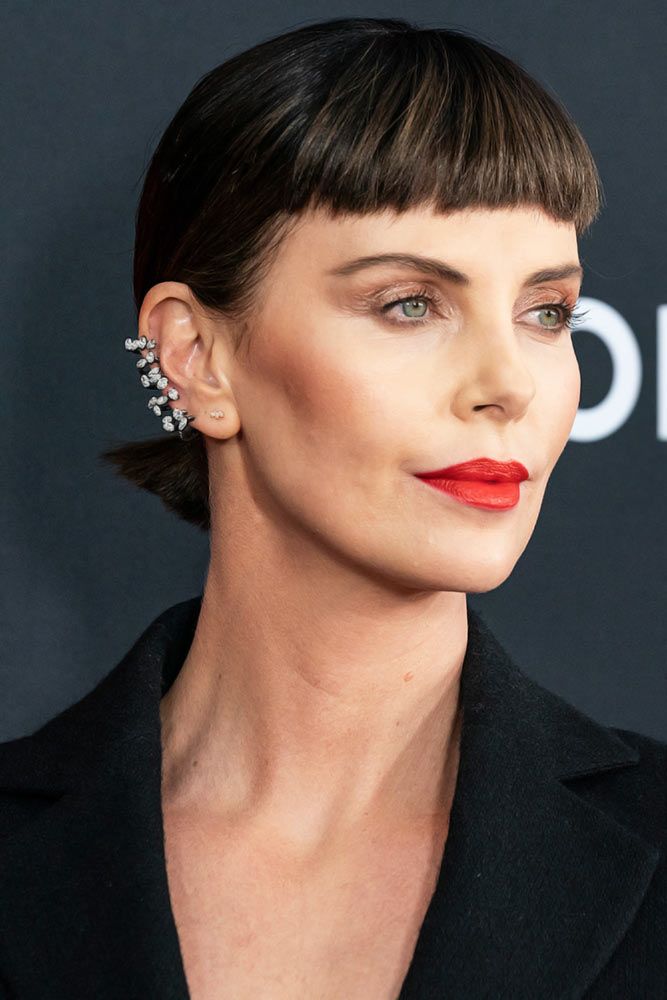 Charlize Theron is one of those celebrities who are inspiring millions. This time with her iconic hair transformation, she shocked many. However, no one can as much as whisper that dark chocolate bob with a straight bang does not suit her. Can you?
Emma Roberts
Source: Tinseltown/DFree/Shutterstock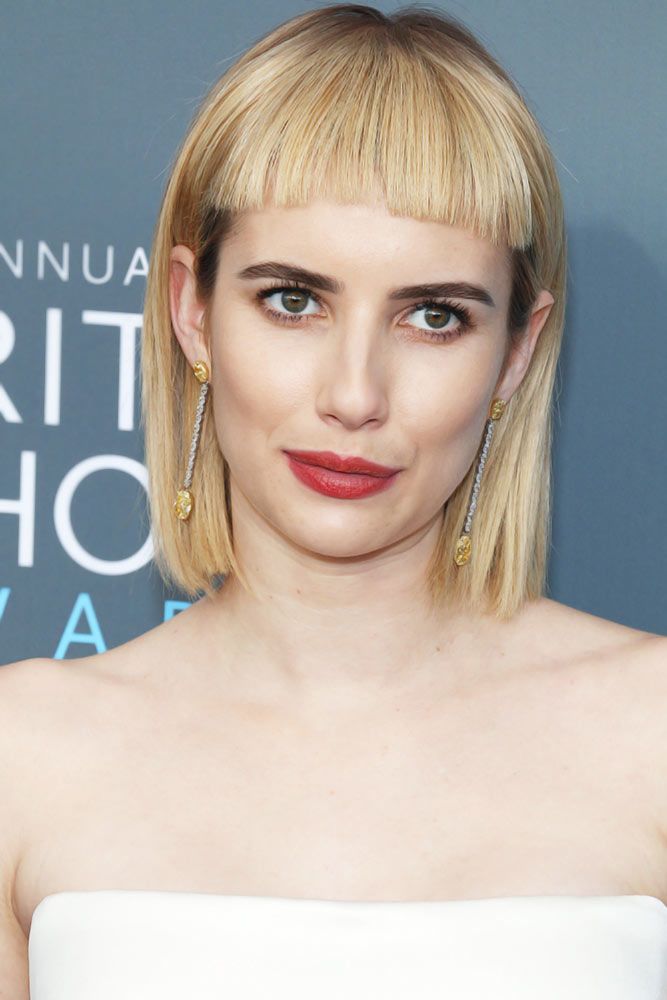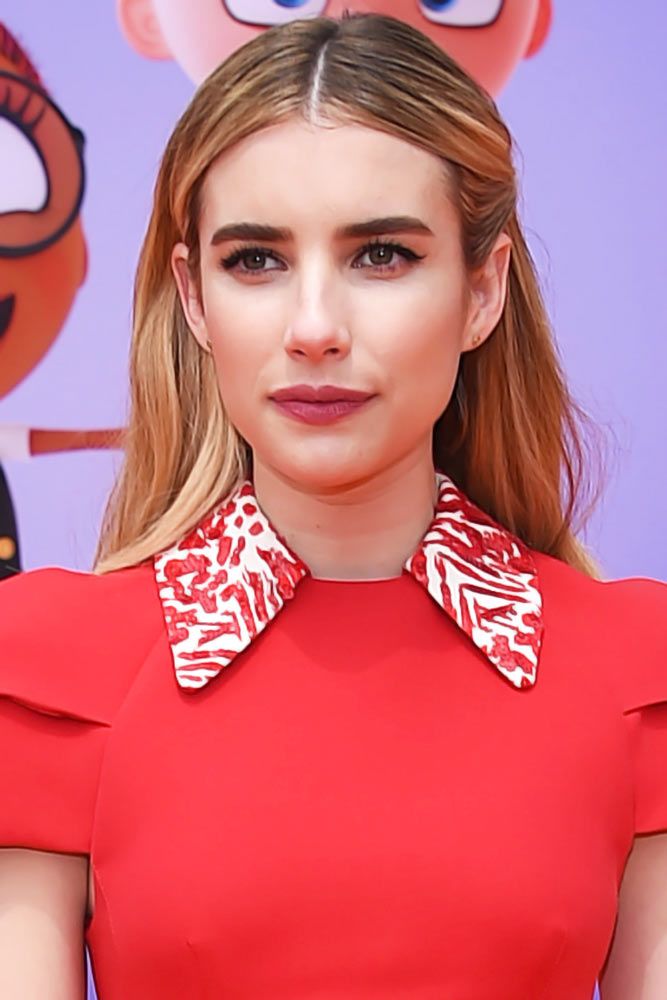 Truth be told, straight short bang hasn't been one of the best cuts that Emma Roberts tries. However, this year she successfully grows the bangs out and wears a flawless lob with a center part. A touch of beach waves adds up to her feminine and elegant look.
Sophie Turner
Source: Tinseltown/DFree/Shutterstock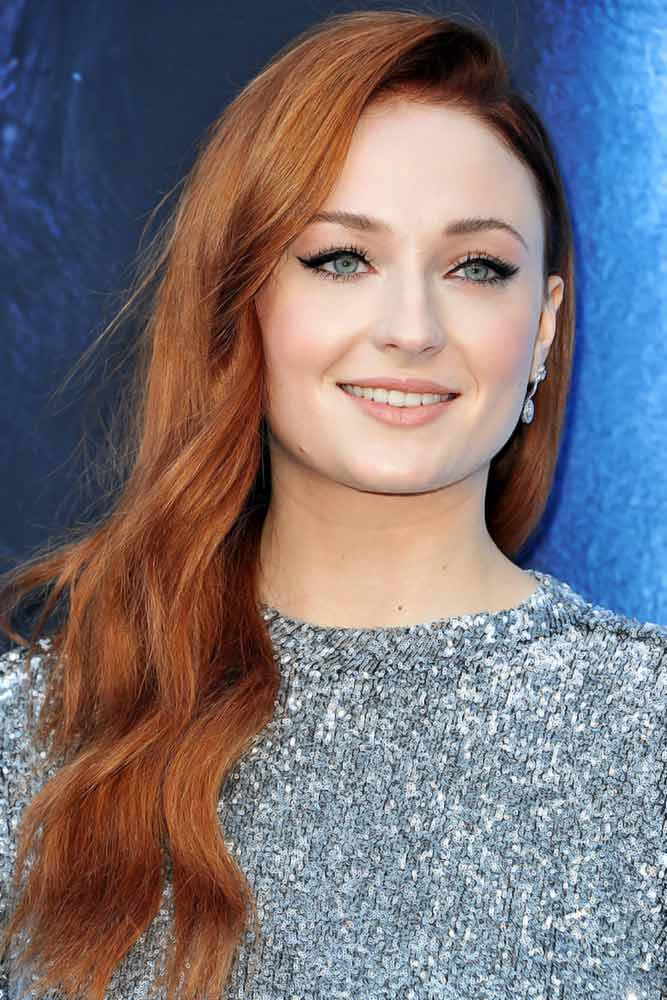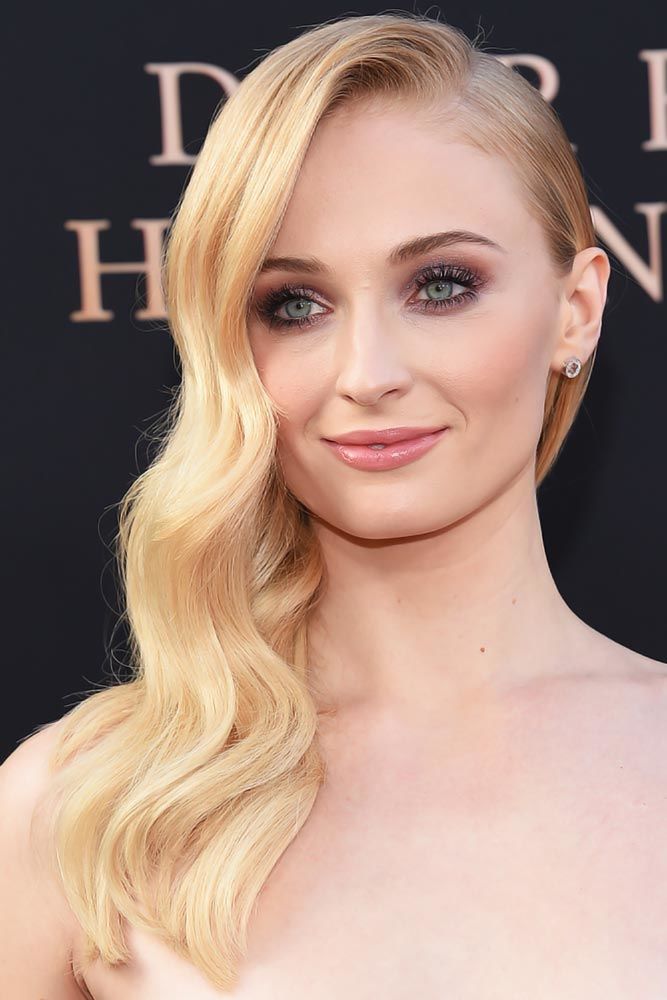 Sansa Stark is a famous and loved by millions flame-haired icon character on Game Of Thrones show. However, Sophie Turner, the actress who plays her, prefers to wear her mane blonde. Either way, she looks fantastic and gorgeous. So, if you are considering to pull off one of the Game of Thrones hairstyles, then this might be your go-to option.
Jennifer Love Hewitt
Source: DFree/Kathy Hutchins/Shutterstock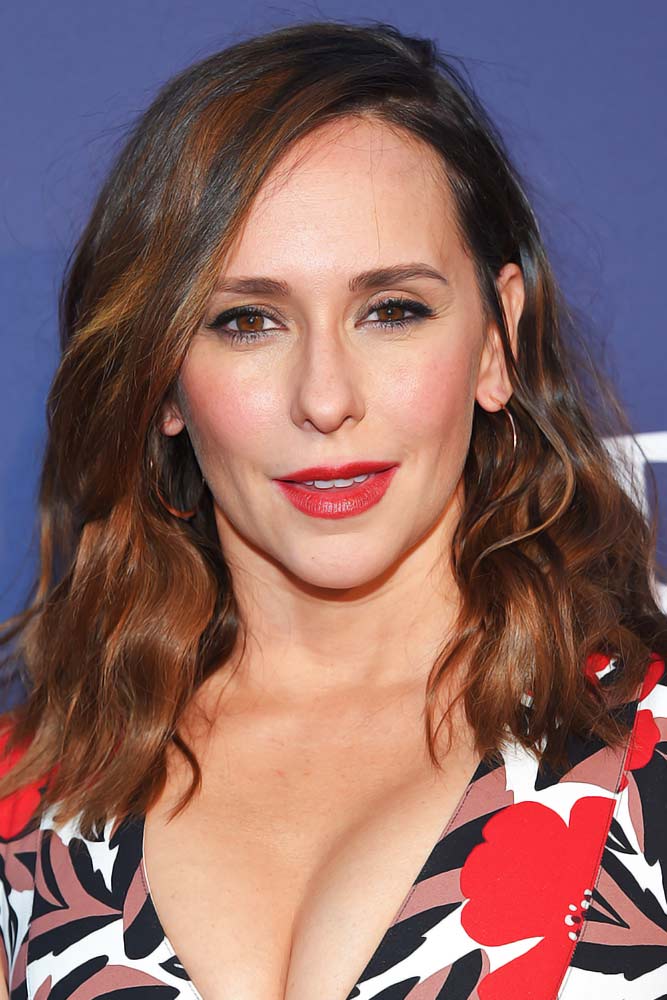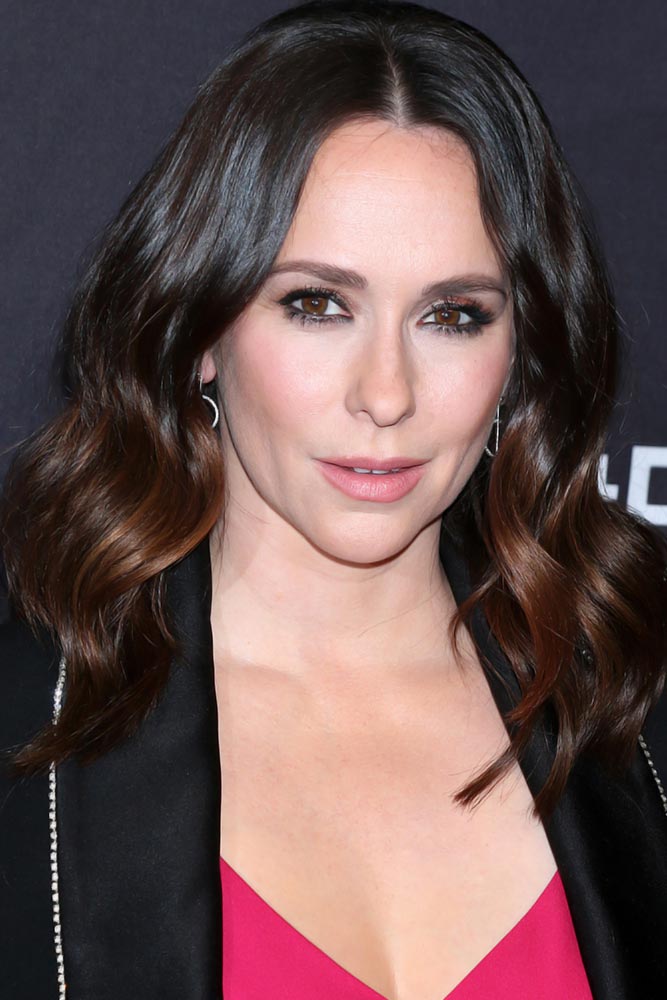 Jennifer Love Hewitt does not want to stand aside from all the hair transformation thing. However, she does not go too far with her experimentations. She dyed her hair differently and changed the side part to a middle one – not that much but still counts. Not every woman is equally fond of dramatic changes, right?
Julia Roberts
Source: Russell Einhorn/Featureflash Photo Agency/Shutterstock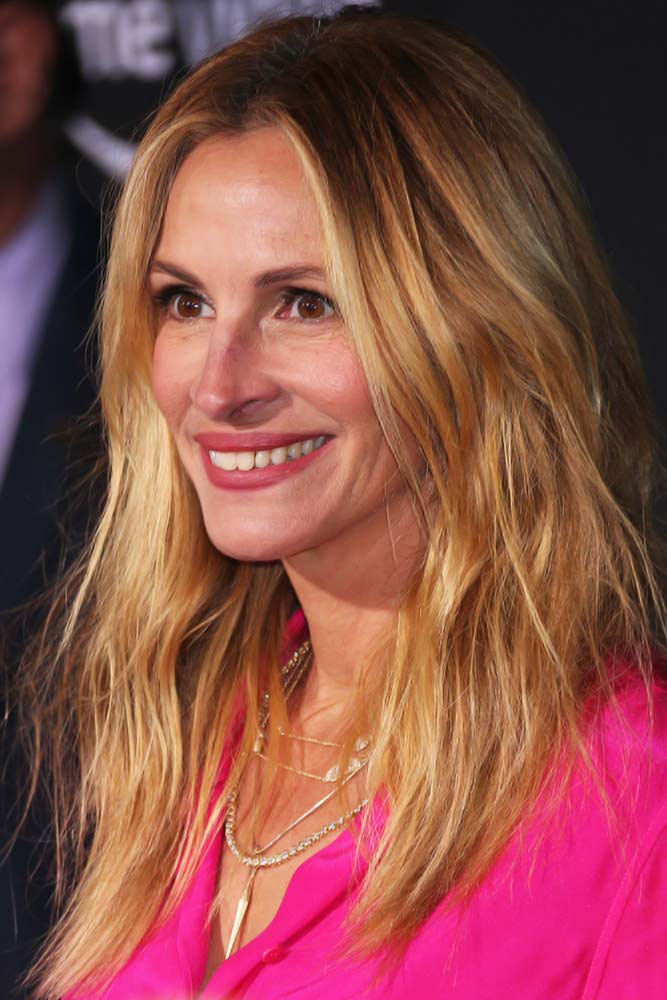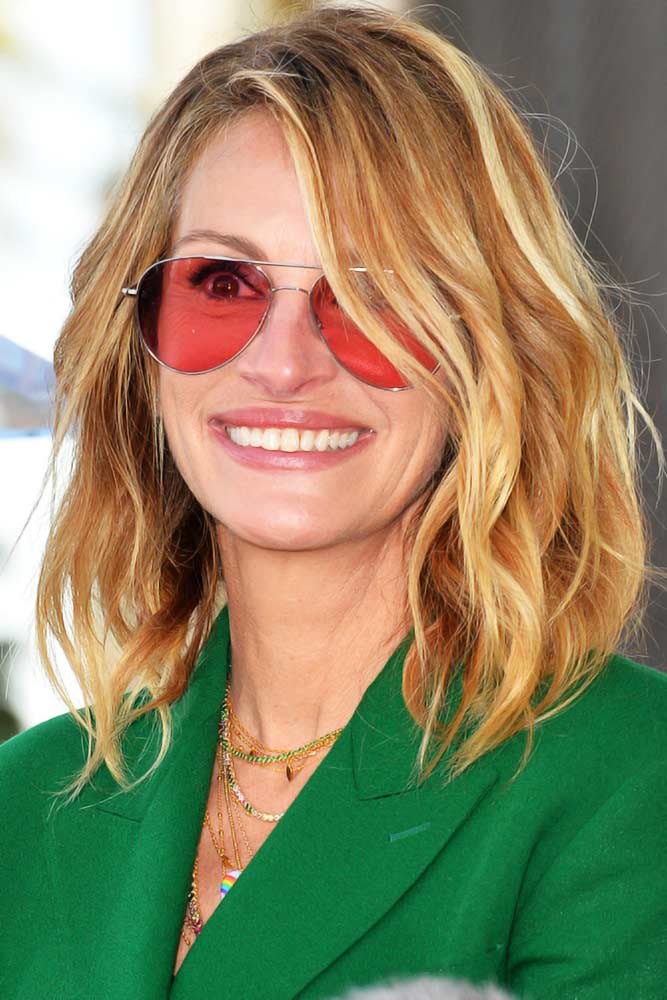 Stylish modern lob with a side part and beach waves is the look that Julia Roberts chooses this year. Simple, elegant, and trendy. What else do you need?
Lucy Hale
Source: Kathy Hutchins/lev radin/Shutterstock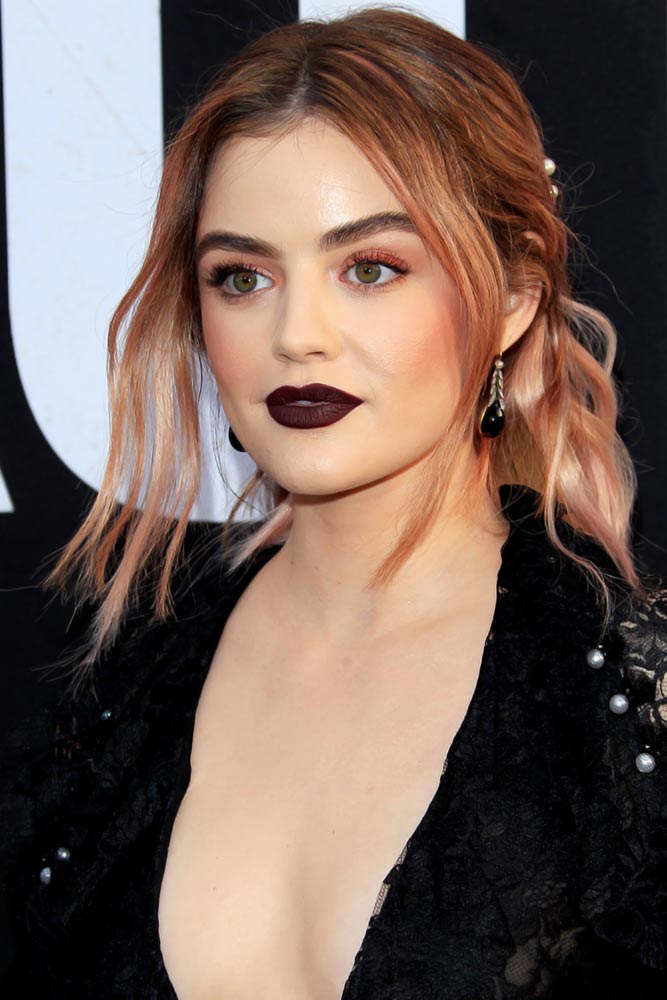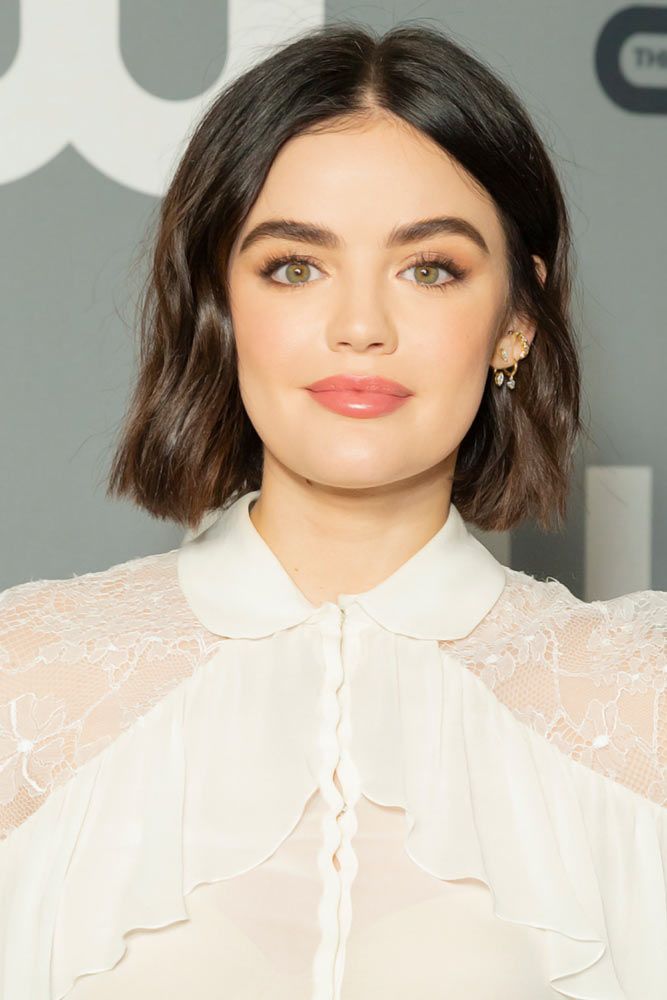 Lucy Hale thinks that 2020 is the year to celebrate the elegance and traditions. So, she goes from her pink enhanced highlights to warm dark chocolate shade. She cut her locks a little too. The result looks cute and mesmerizing.
Christina Ricci
Source: Featureflash Photo Agency/Kathy Hutchins/Shutterstock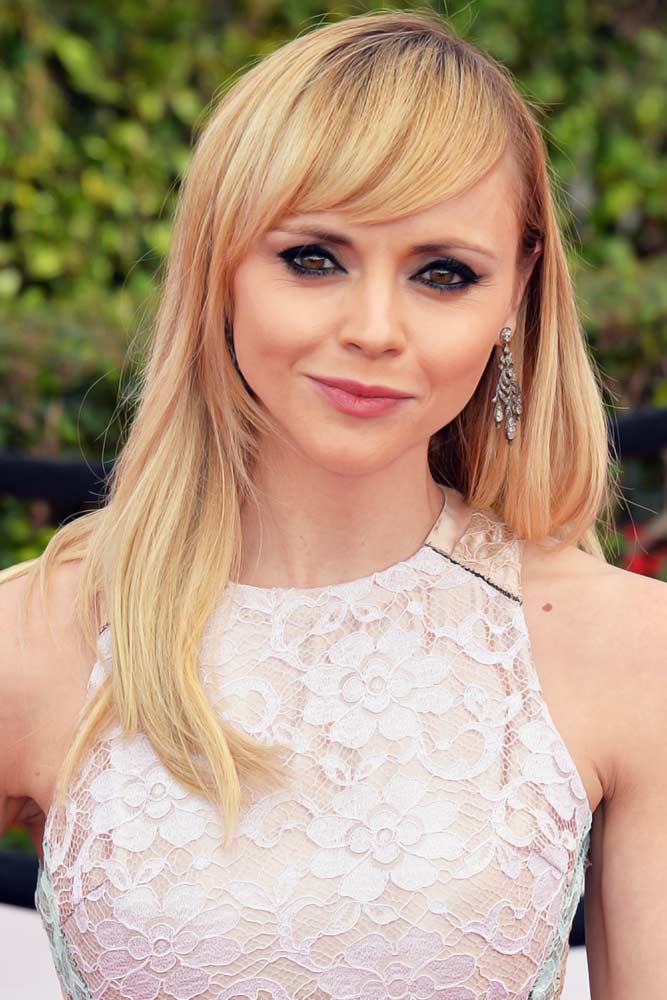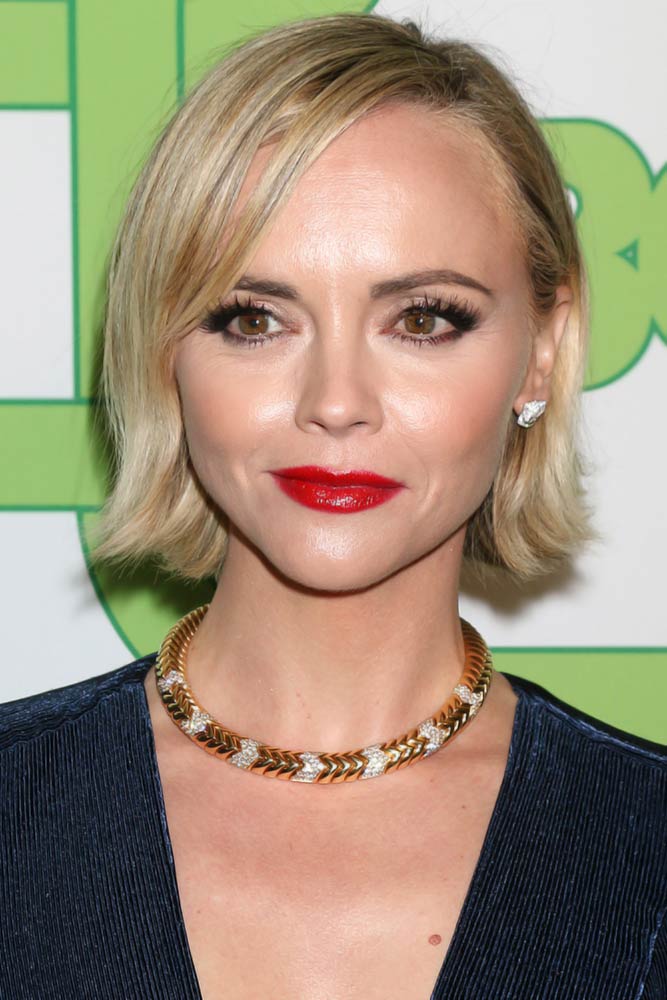 If you need a short celebrity haircut to inspire from, we suggest you pay attention to the new look that Christina Ricci sports in 2019. She cut her locks significantly and transformed her hair into a sleek bob with a side part. Besides, from dirty blonde, she switched to a classic one, and we say it fits her well.
Emilia Clarke
Source: BAKOUNINE/lev radin/Shutterstock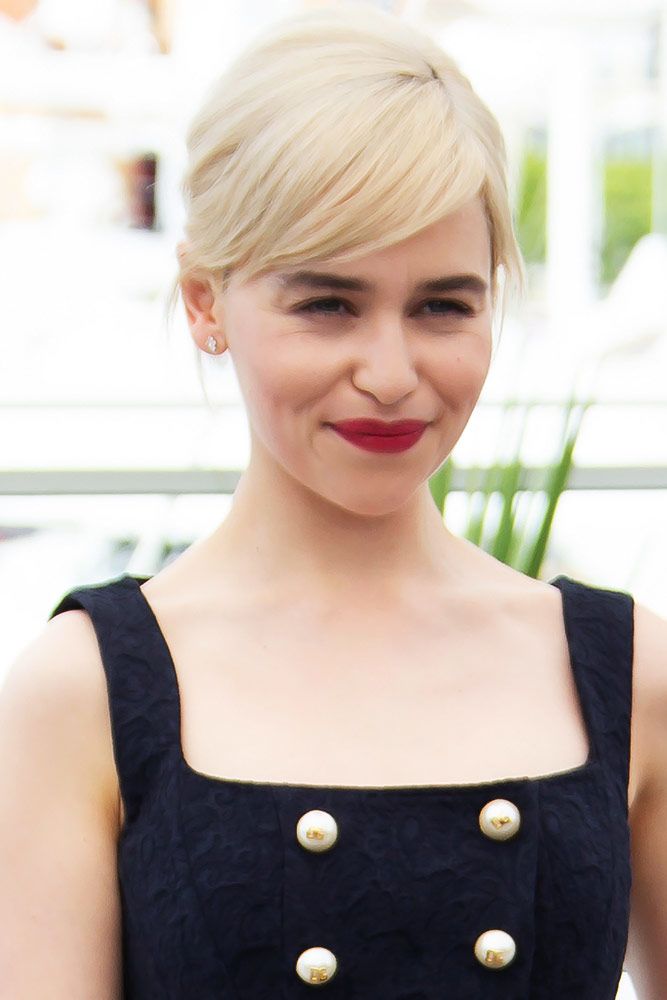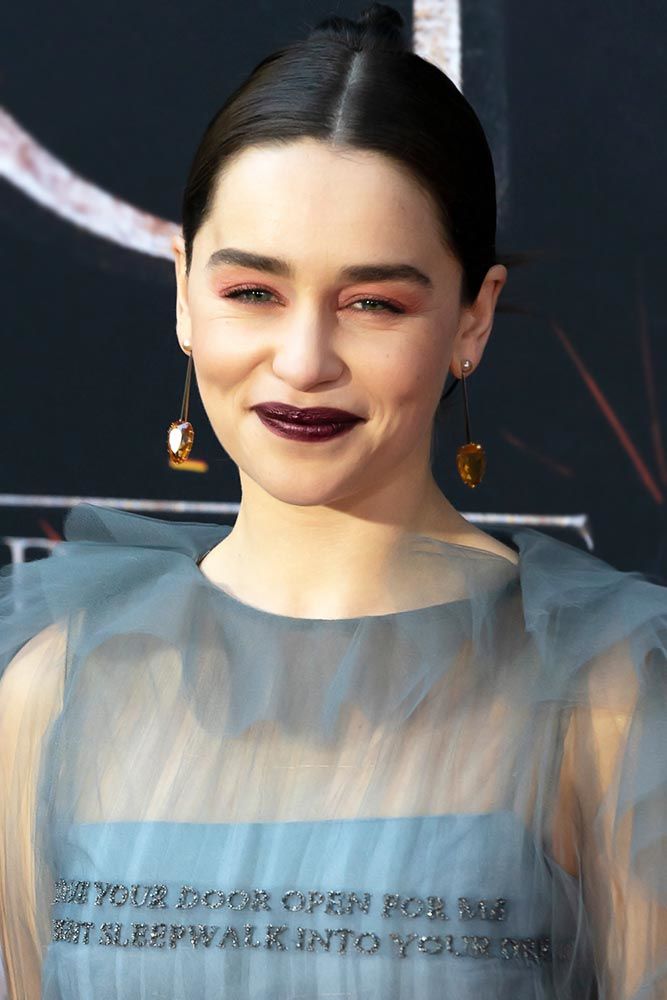 As it turns out, pale white hair color isn't the only shade that suits the brave mother of dragons. Although we're used to seeing the gorgeous actress with this nobly light shade, she loves to jump from one extreme to the other. Needless to say, any hair color looks ravishing on her pale complexion, whether it's platinum, brunette or deep and dark shade.
Cate Blanchett
Source: Andrea Raffin/Featureflash Photo Agency/Shutterstock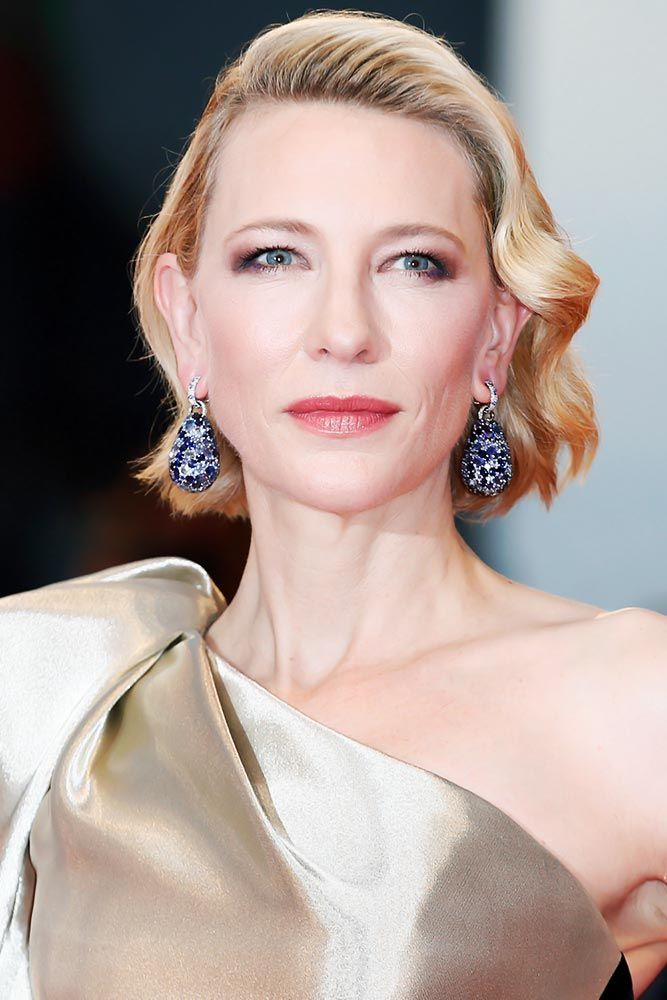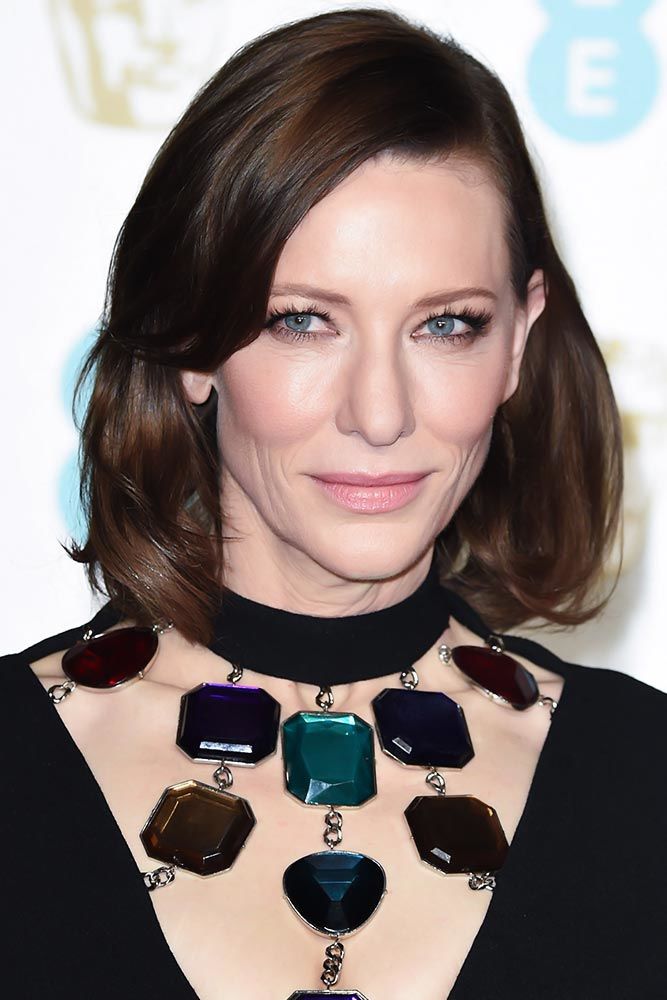 Cate Blancett who hasn't stepped out of the blonde hair color palette throughout her whole career has suddenly decided to go to the dark side. Even though modern colorists claim that dark brunette hair colors are no-nos for women with light skin tones, this shade doesn't make the actress look any older. Also, do you notice how different her wavy bob looks on her new color? Colors do matter!
Leighton Meester
Source: Kathy Hutchins/Tinseltown/Shutterstock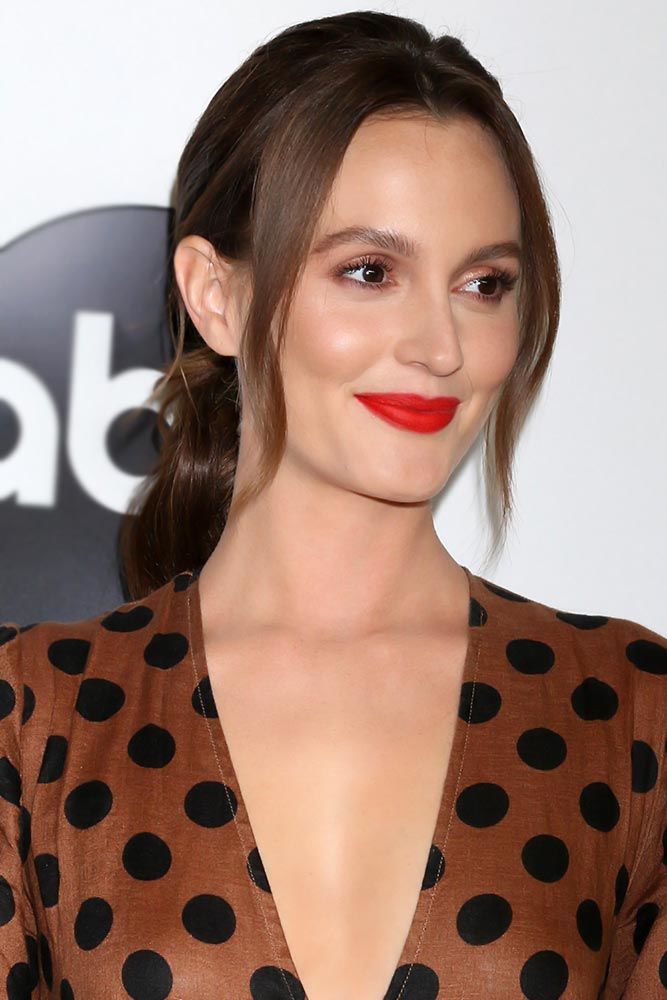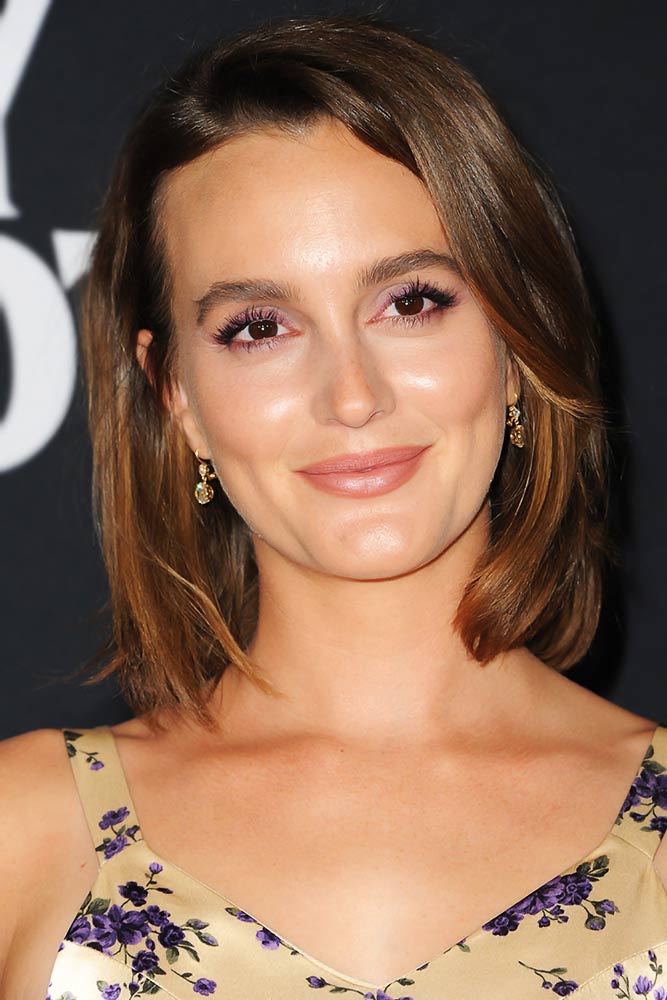 We've seen Leighton Meester with pale blonde and coppery colors, as well as with various golden balayage looks. As told by the actress herself, she loves looking natural and sticking to her rich brunette shade for its effortless and practical nature. Speaking of which, she's cut her hair short to flaunt with a face-flattering and low-maintenance bob. We bet this bob is a game-changer for her: she looks unbearably sophisticated.
Sophia Bush
Source: Kathy Hutchins/DFree/Shutterstock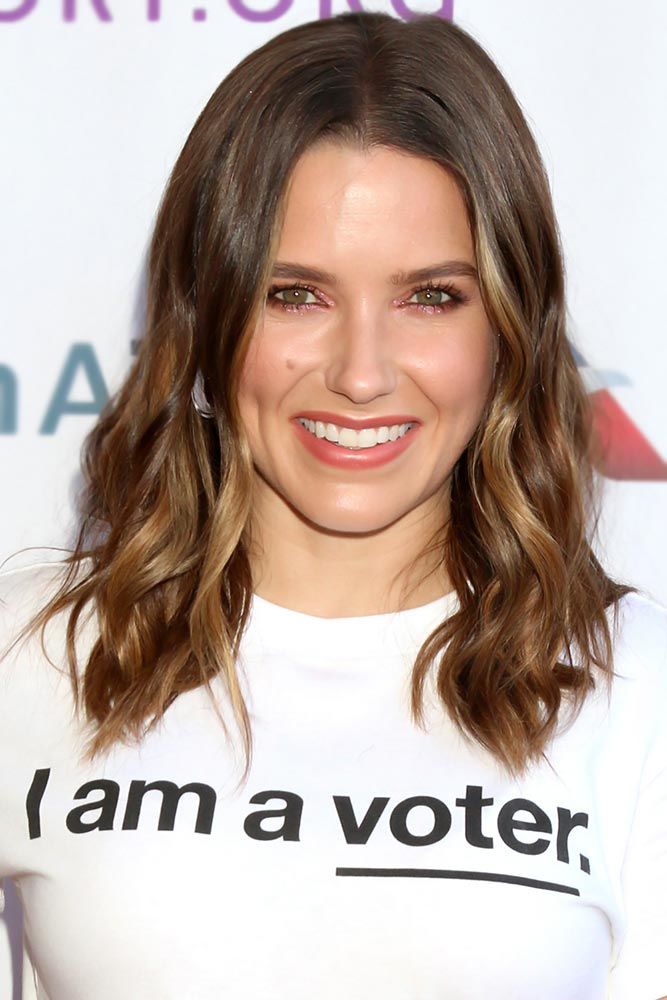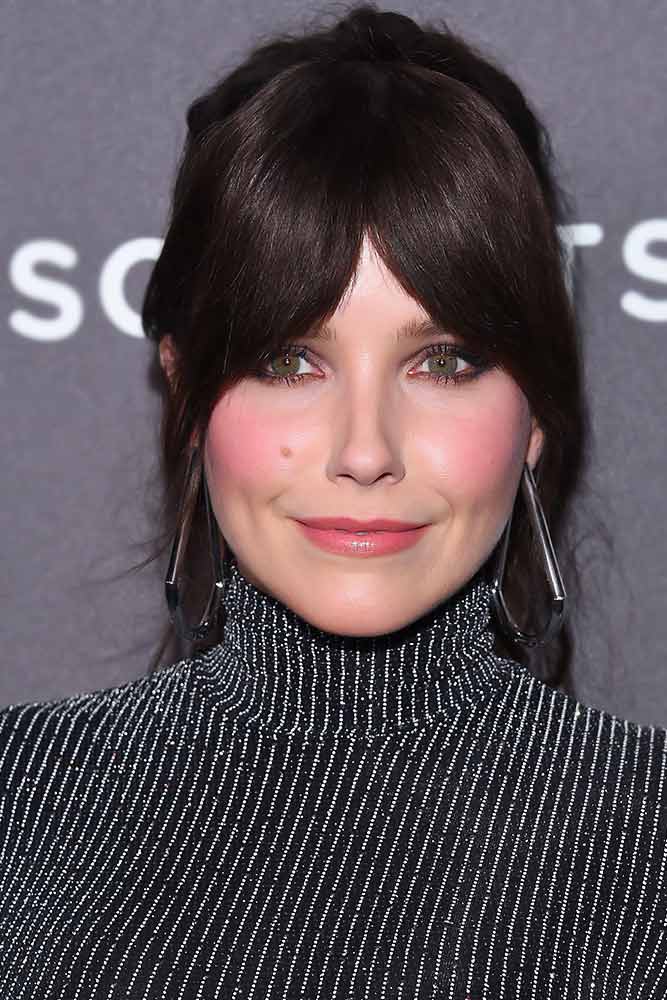 Sophia Bush has revealed the beautifying power of bangs recently. When she looked in the mirror after getting a fringe, she saw a completely new person, which she was glad to meet! Not only do her brand new thick curtain bangs give a pleasant frame to her forehead but they also give a stunning youthful look to the actress.
Naomi Campbell
Source: JStone/Debby Wong/Shutterstock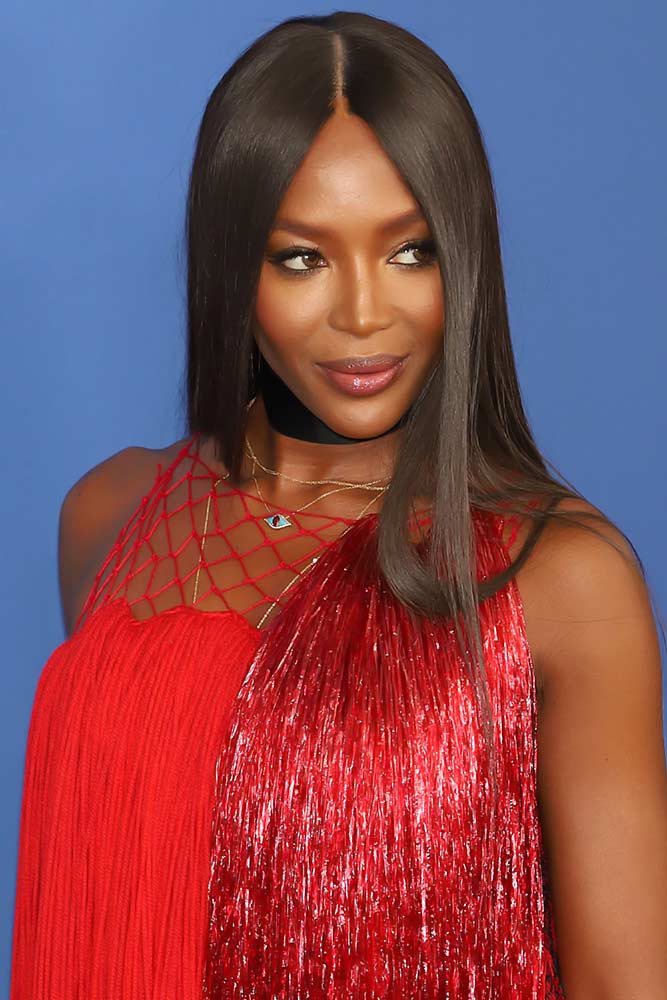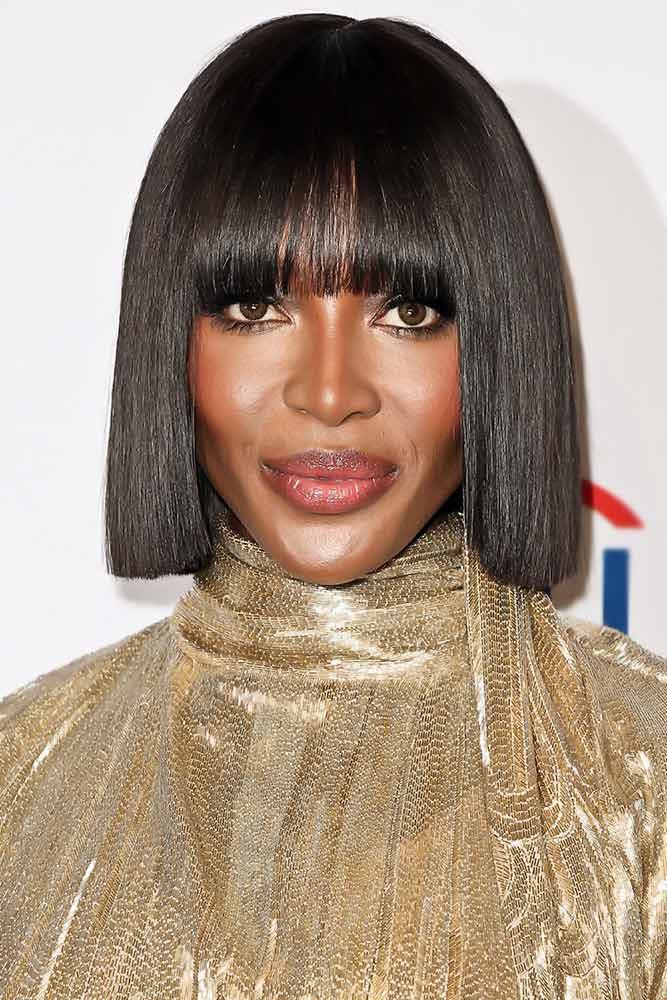 She did it! She cut her long enviable mane short! When we think of Naomi Campbell, we imagine a gorgeous wild cat with a long and posh tail stealing people's hearts. Believe it or not, that's not the first time she made such a big change. And the truth is, even signature looks need changes from time to time, so here she is: a stunning lady with a classic fringe bob. Should we mention that this cut makes her look even sexier?
Ashley Benson
Source: lev radin/DFree/Shutterstock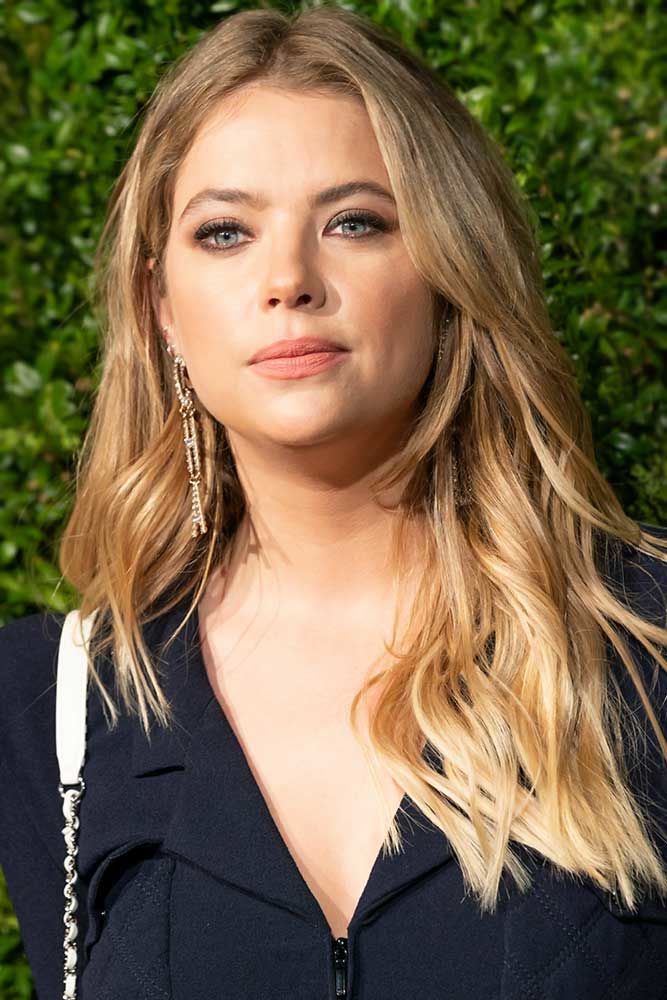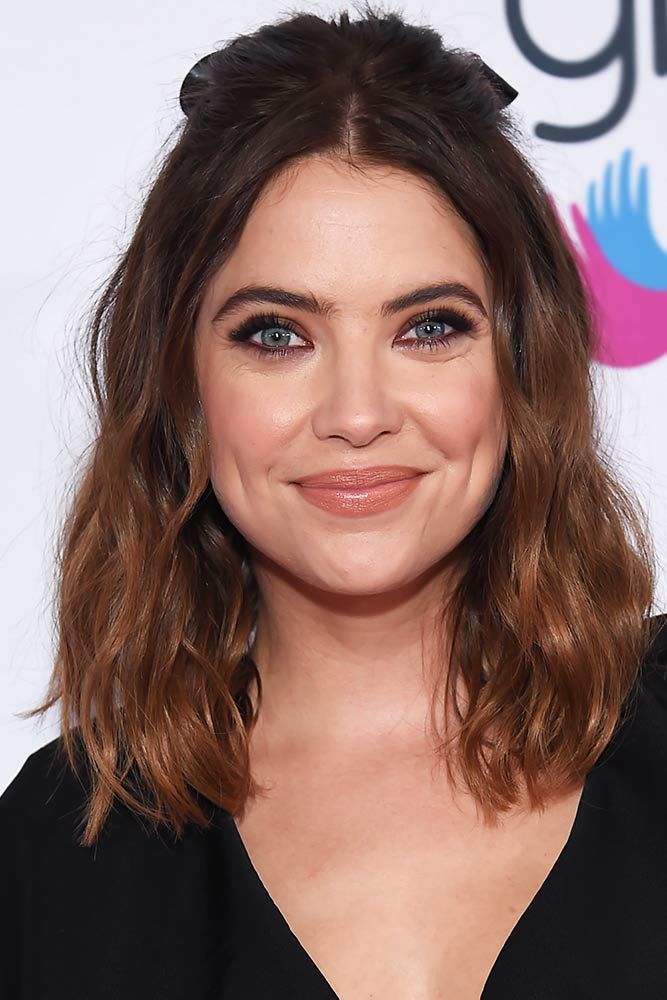 Ashley Benson is blessed with a complexion that goes universally well with any hair color and shade possible. However, having tried lots of looks and characters throughout her career, this girl loves to keep things simple and natural. One day, the actress proved that there's no need in choosing between blonde and brunette. In fact, you just should try them both in your life! Besides the color, she also changed the cut in this hair transformation: the wavy lob that frames her face is also radiant.
Selena Gomez
Source: Tinseltown/Featureflash Photo Agency/Shutterstock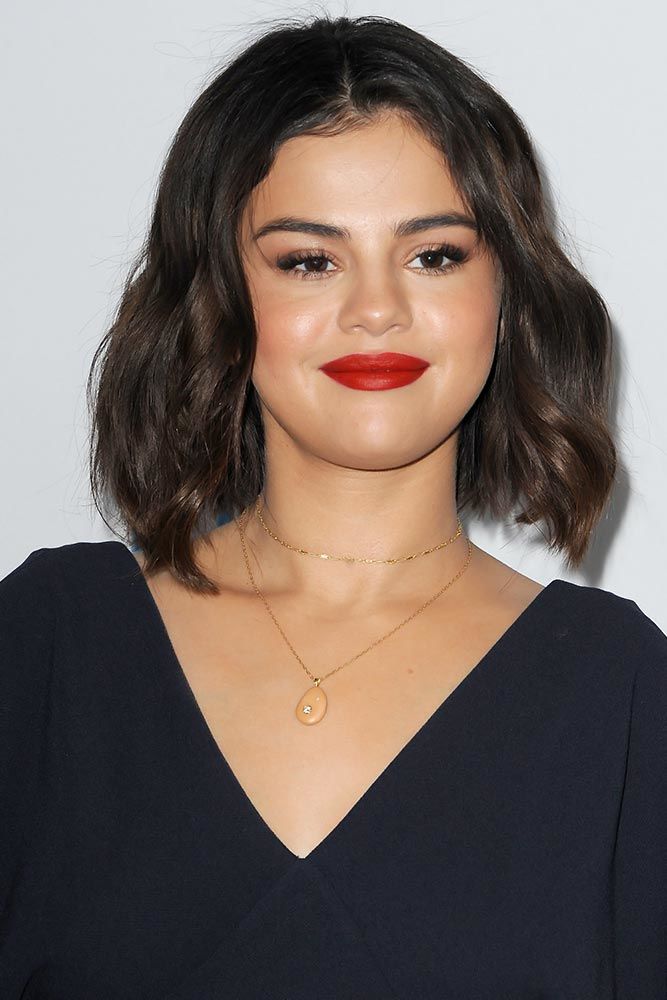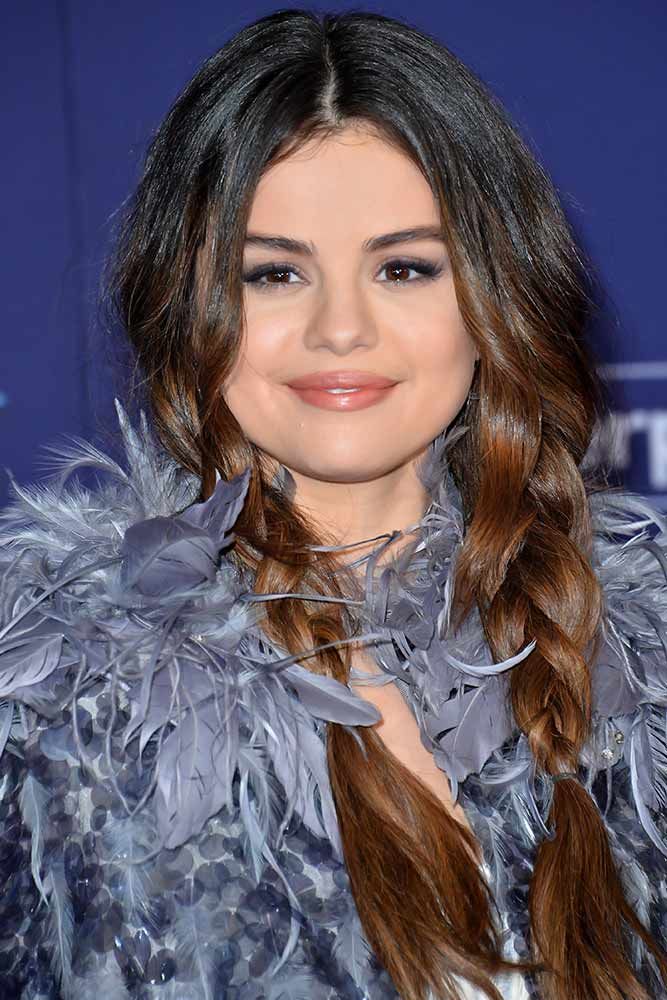 The bob haircut Selena Gomez went for was the reason so many girls from your neighborhood cut their hair short! Seriously, Sel's transformation was nothing but a reminder of how flattering bob cuts were. And then, she jumped into another extreme, reminding people the times when she sported a long mane! A bit of accentuating color is what puts her signature to the new-old long hair look.
Alyssa Milano
Source: Tinseltown/Featureflash Photo Agency/Shutterstock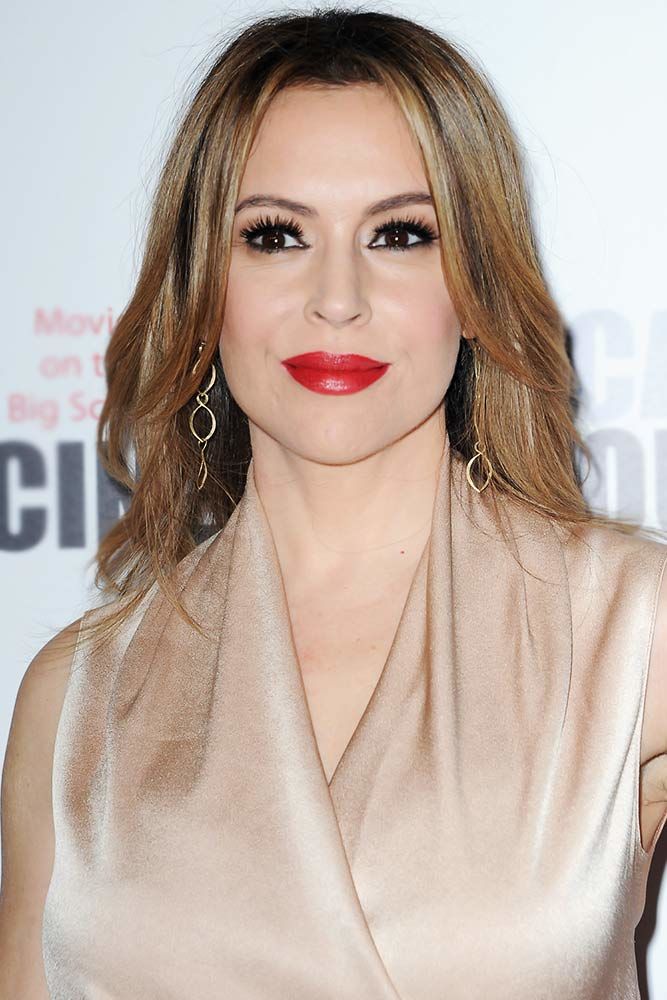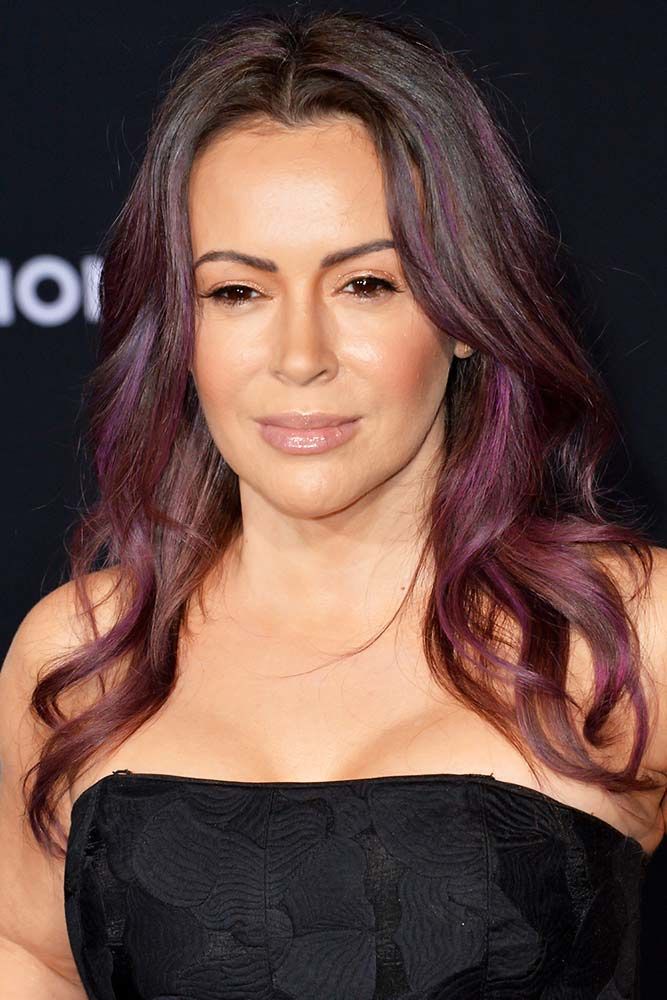 We couldn't believe our eyes when we saw the latest hair experiment of Alyssa Milano. Yes, it's not the first time she dyes her hair, as she loves to jump from blonde to brunette, combining these two from time to time. But look at that! It's not just brunette. It's a dark brown shade with a violet hair hue! While the brown-to-blonde balayage looks totally flattering on the actress, it's hard to find the words to describe how youthfully this purple-enhanced shade complements her.
Billie Eilish
Source: Tinseltown/Featureflash Photo Agency/Shutterstock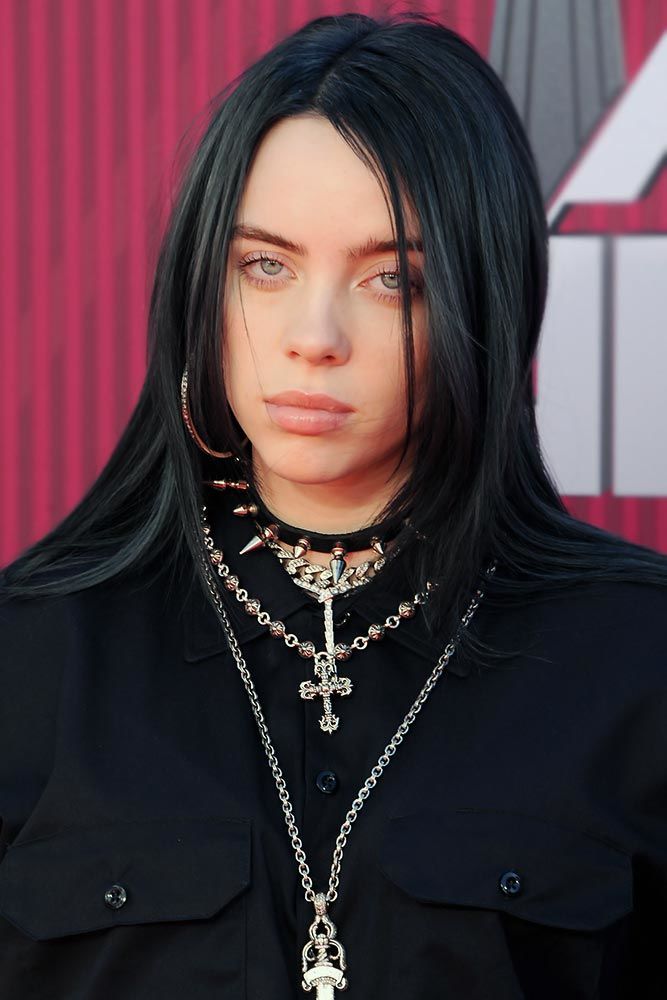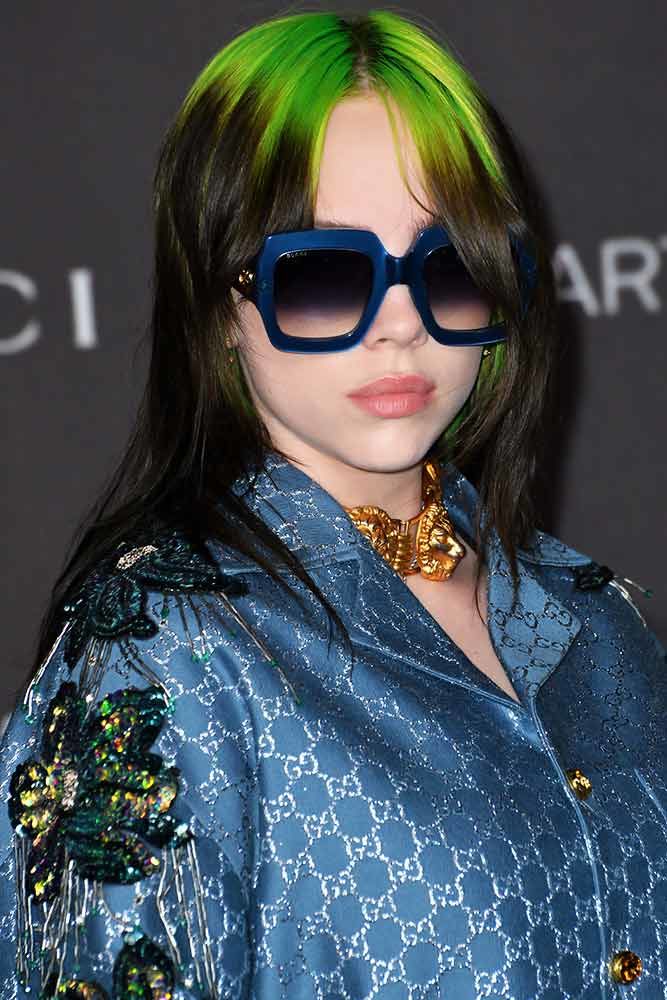 No stranger to dramatic hair transformation, Billie Eilish sets new trends every single day. And it goes without saying that she knows how to break the rules stylishly. Even though everyone knew she was into vivid and unusual colors, all the jaws dropped when she showed up with her green roots. It's not a look you'd wear for a business meeting; it's about living your best teen days, and Billie gets the most of them.
Ashlee Simpson
Source: Tinseltown/Quinn Jeffrey/Shutterstock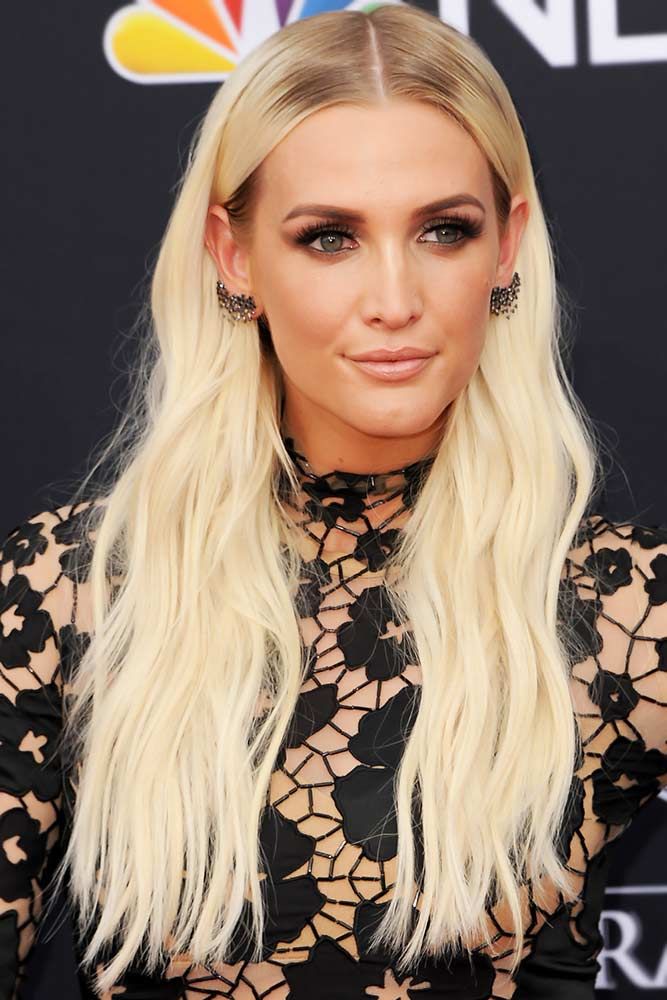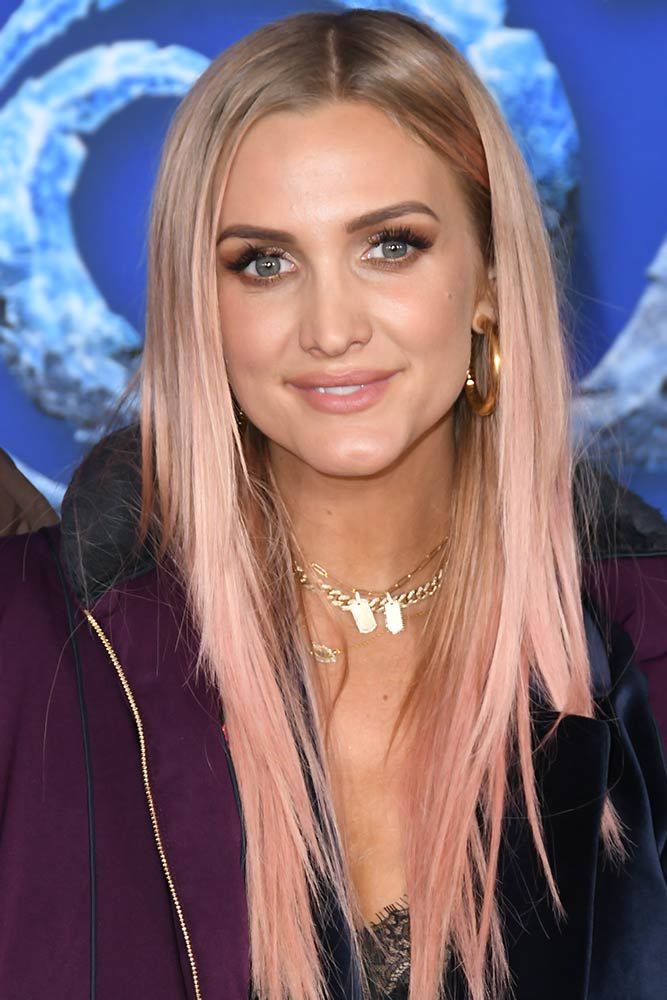 She was an emo girl with a layered choppy mane, which she turned into a classic blonde shade. After that, she went for the platinum version of the good old blonde, showing her skin tone from a new amazing light. Recently, her blonde has gained a pleasant romantic vibe. As a matter of fact, Ashlee Simpson has the most balanced strawberry blonde, as the transition from a soft wheat base to a rosy shade is seamless.
Jennifer Aniston Hair
Source: Kathy Hutchins/ Ron Adar/Shutterstock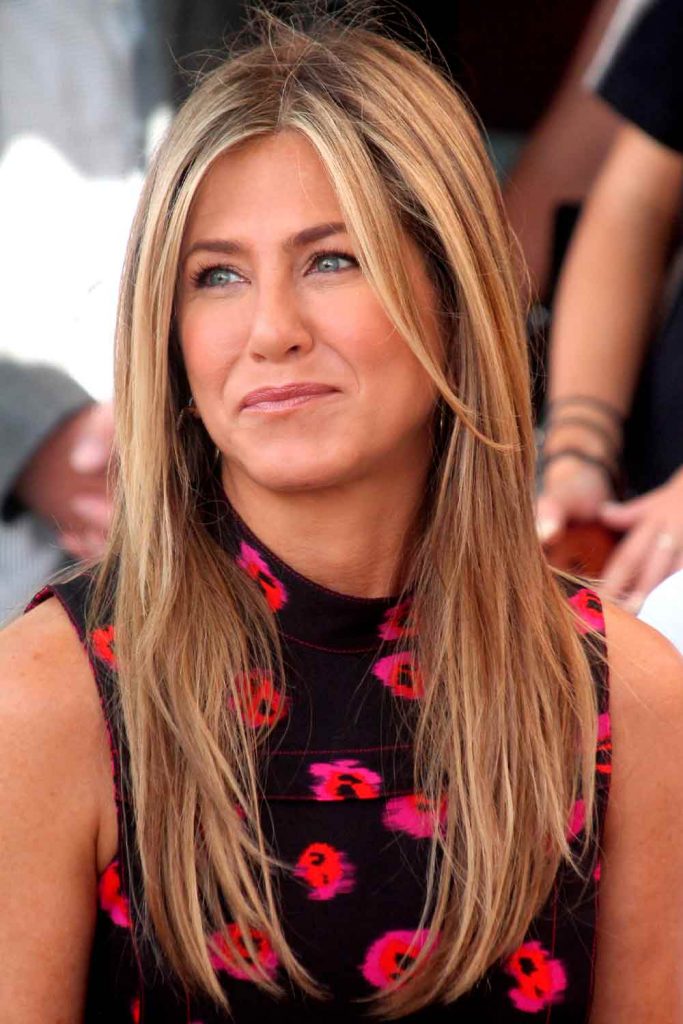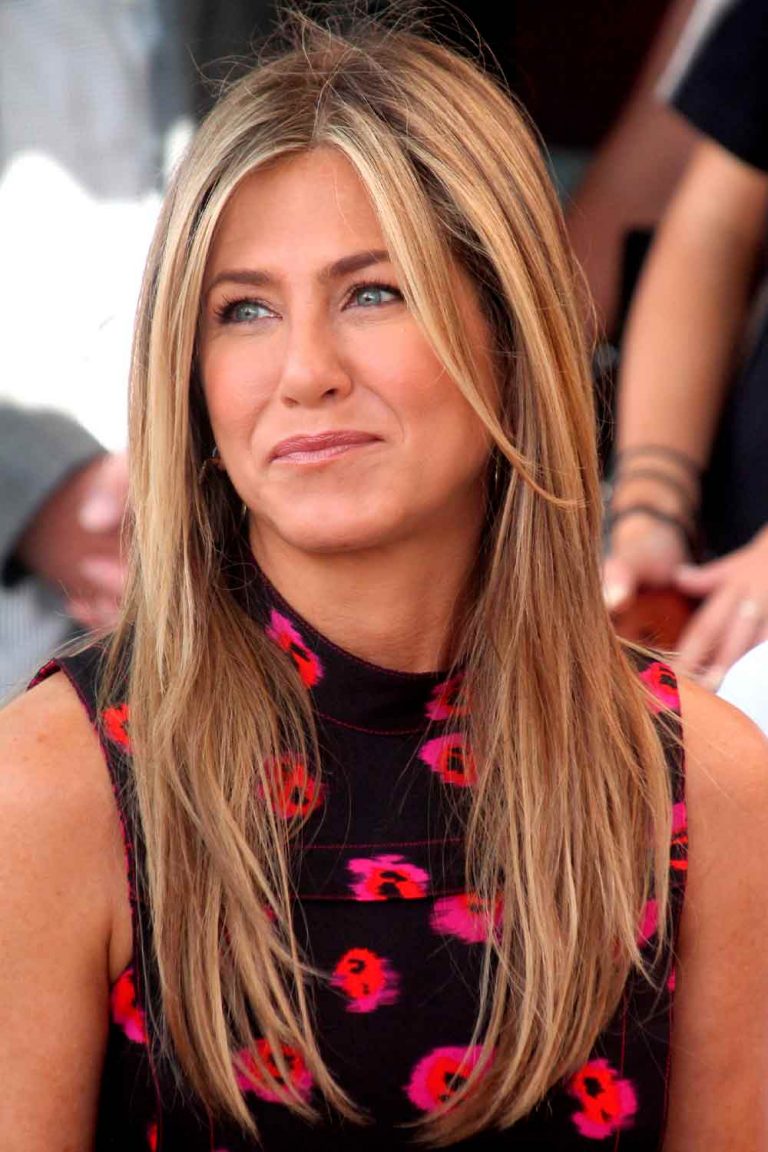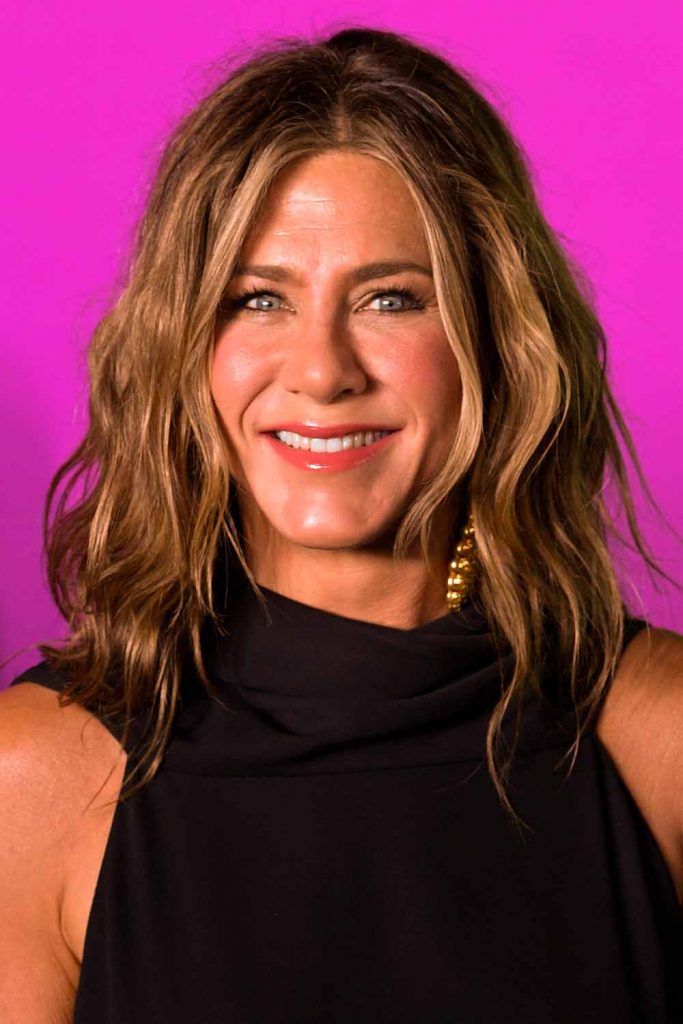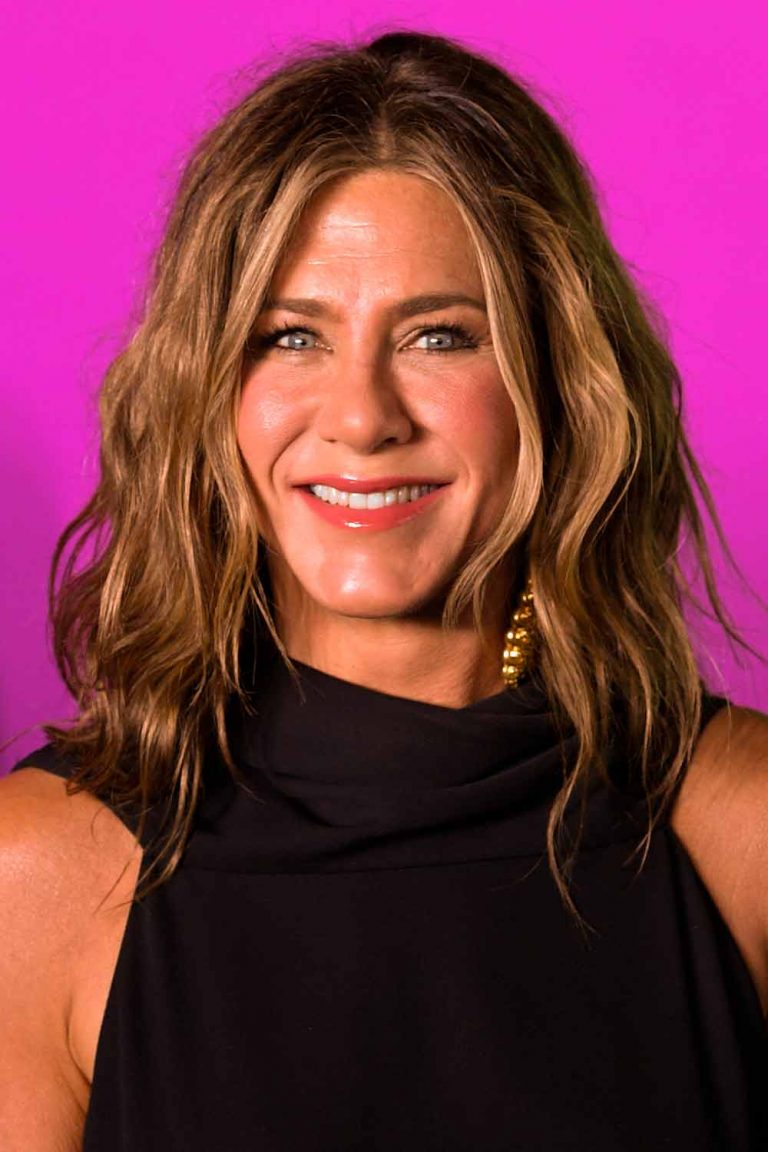 Jennifer Aniston hair is so coveted by hundreds of thousands of women all over the world. And not for nothing, we must say. Although she does sometimes wear it wavy or messy, smooth, polished straight hair is her signature hairstyle. In addition to naturally thick and silky locks, Jen seems to take proper care for them. Besides, she usually gets highlights and lowlights painted in her hair, which creates an illusion of movement.
Kaley Cuoco Short Hair
Source: Kathy Hutchins/Shutterstock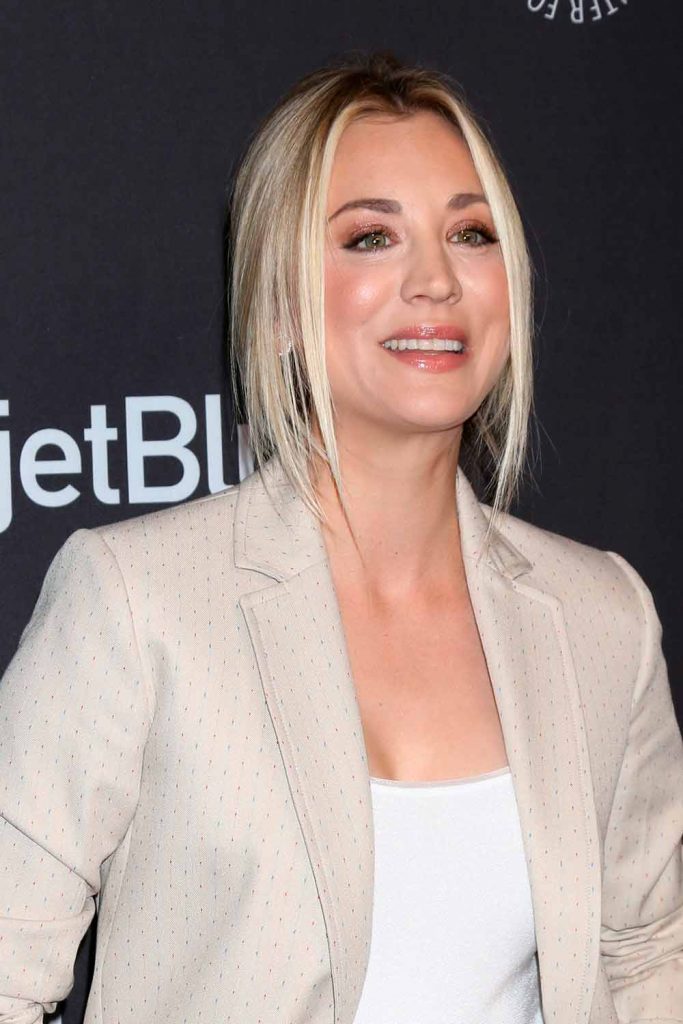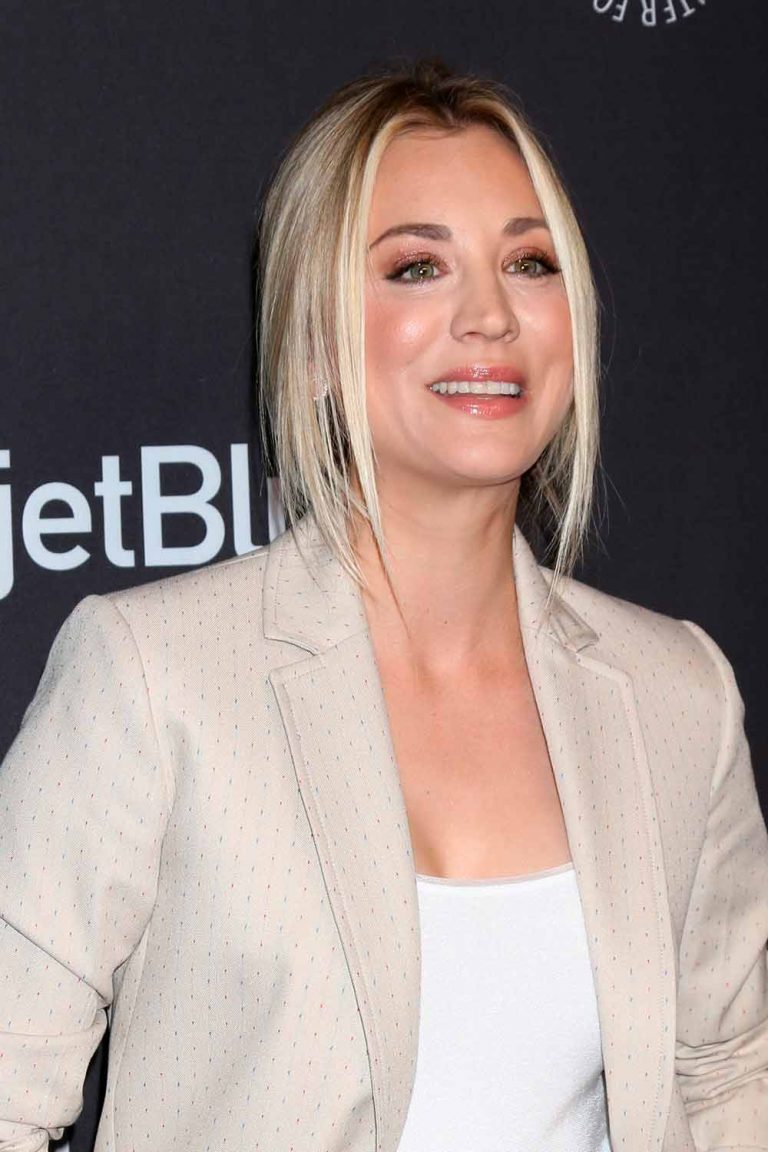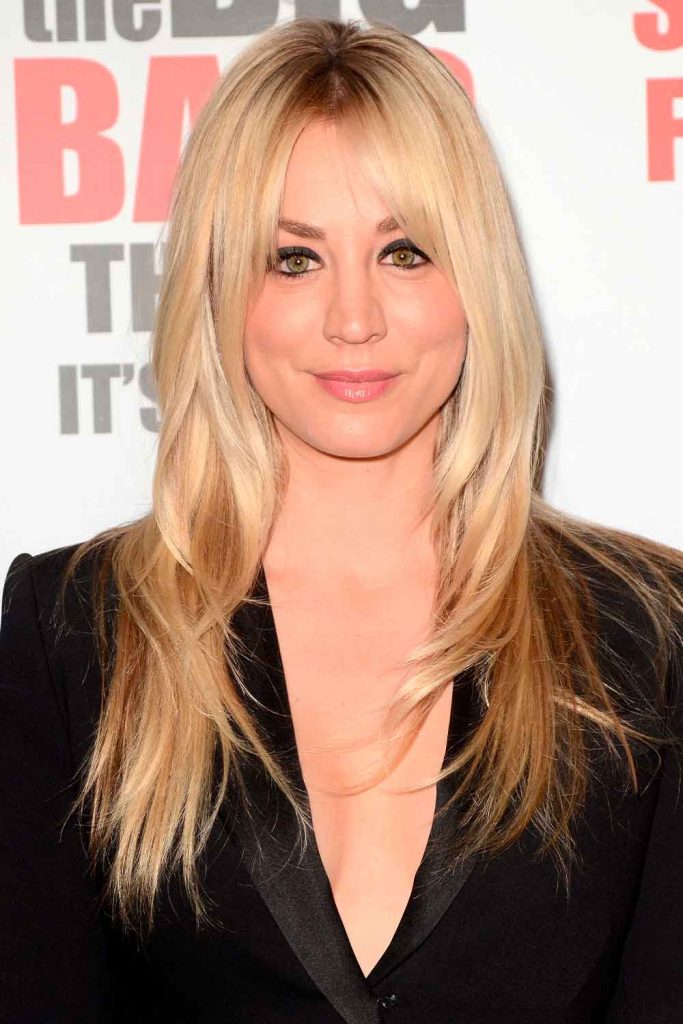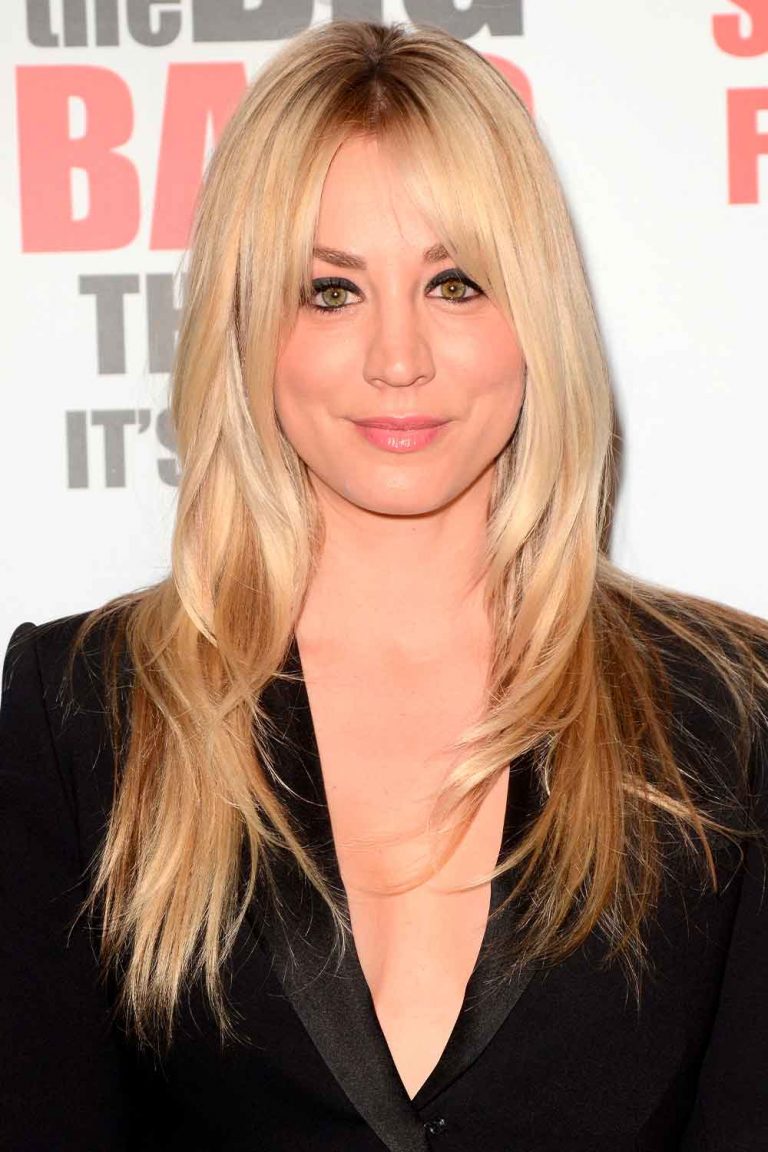 Although Kaley Cuoco short hair definitely looked stunning, long locks flatter the actress just perfectly. Instead of a platinum blonde hair color, this time she opts for a warmer shade with natural dark roots. To show off her soft blonde balayage best, she chooses to simply wear her long hair loose and complement it with side bangs.
Rihanna Hairstyles
Source: lev radin/Cubankite/Shutterstock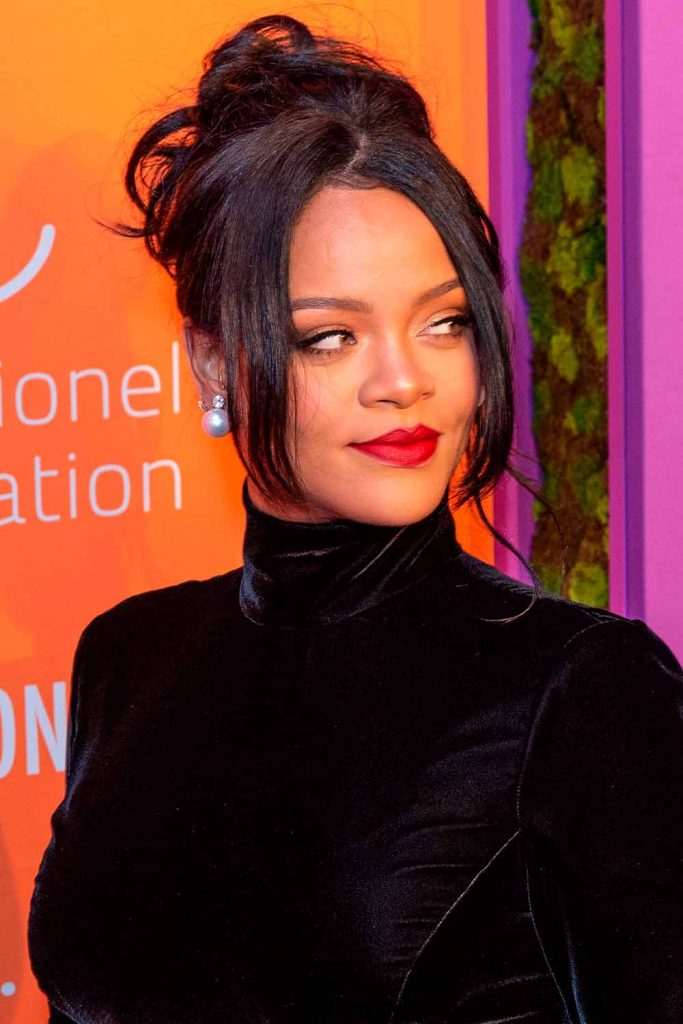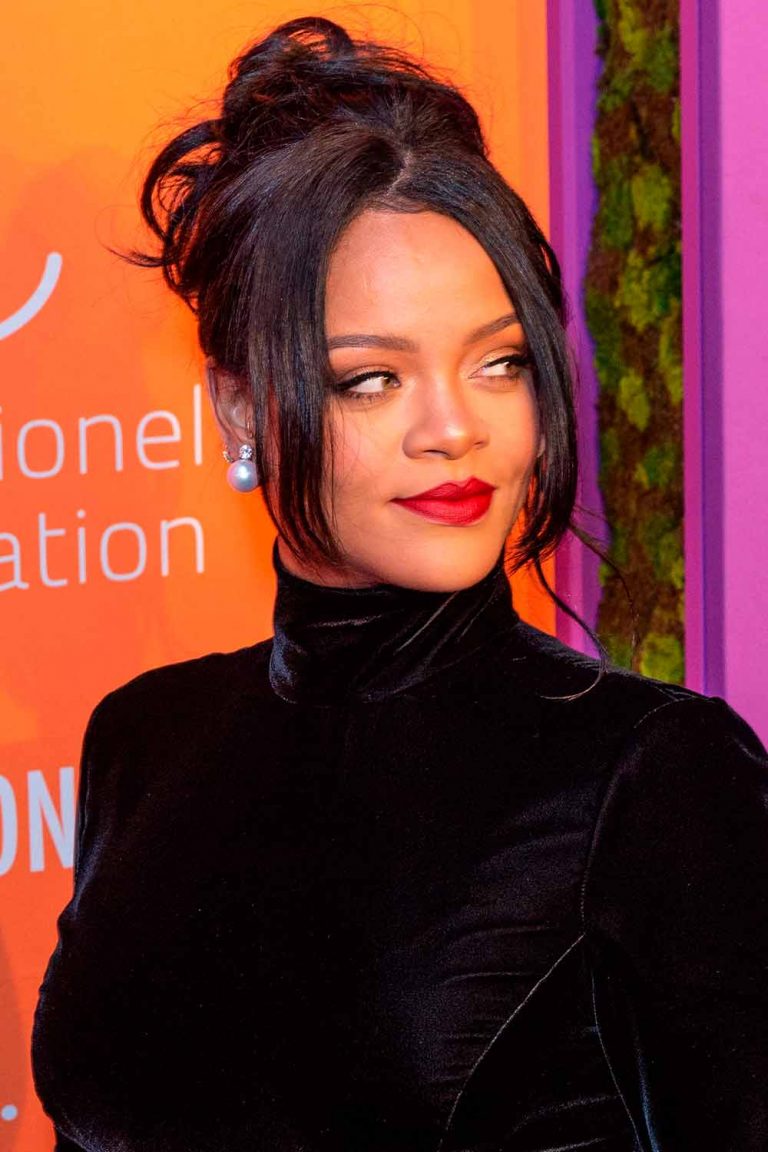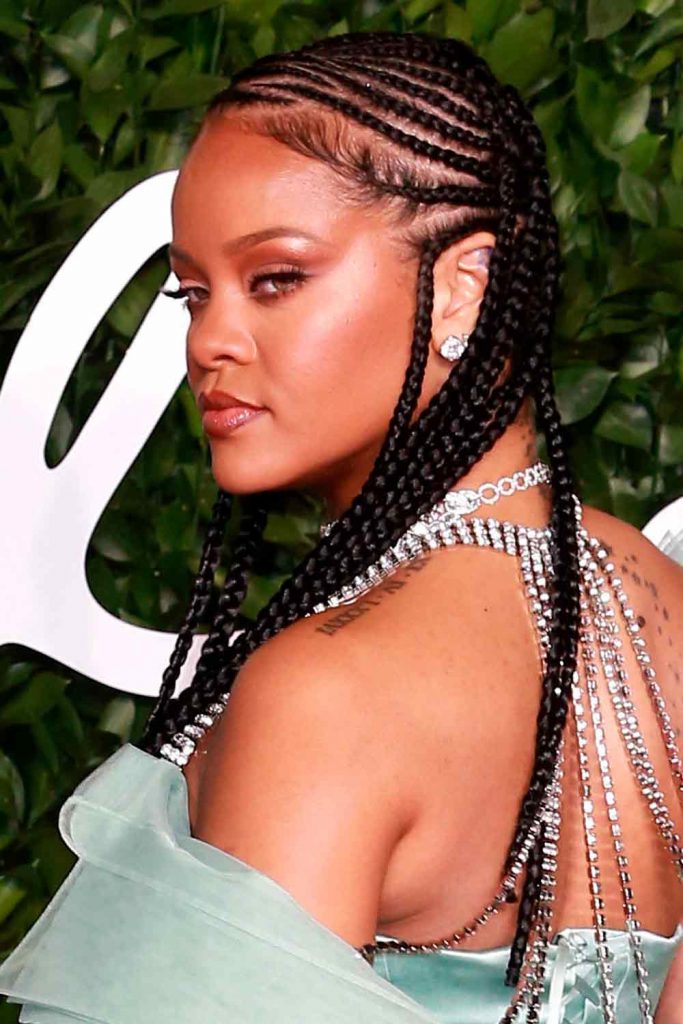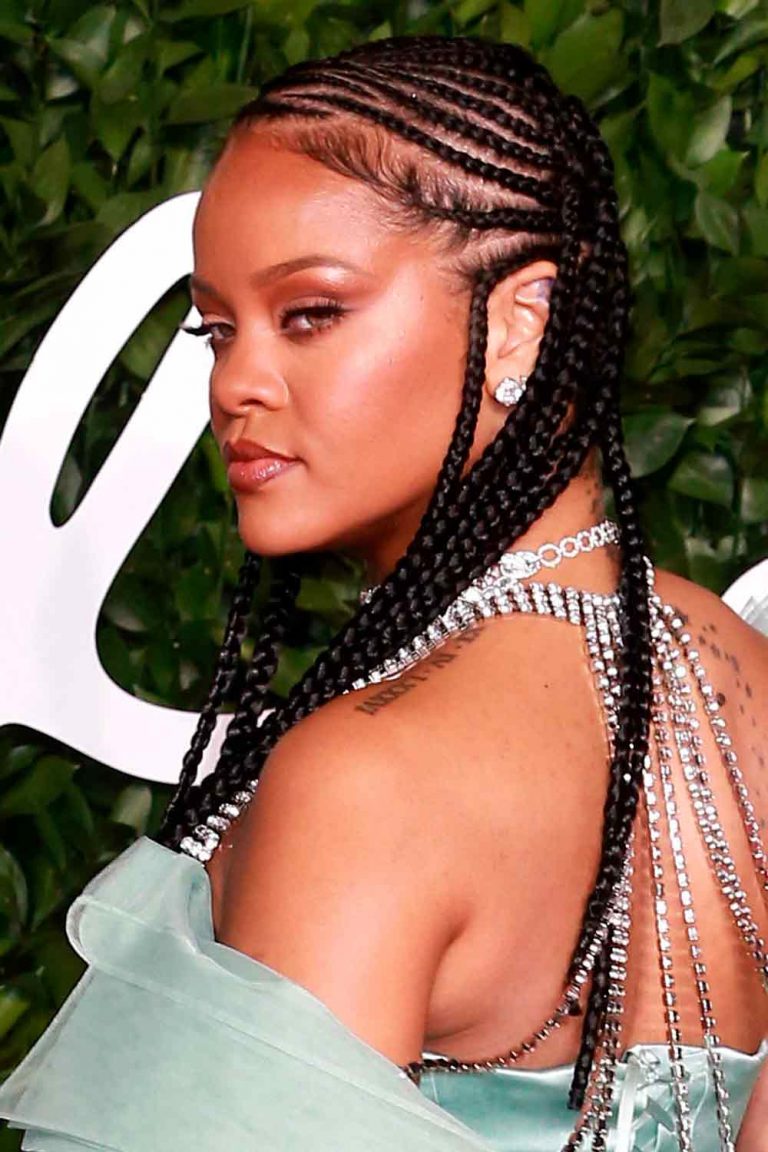 It seems that there is no such thing as bad Rihanna hairstyles. The talented singer and actress can pull off any look with ease, from trendy African cornrows to an elegant and stylish updo with free-falling strands of hair that flawlessly frame her beautiful face. Either way, RiRi effortlessly looks camera-ready and awe-inspiring.
Celebrity hair transformation looks are the most discussed all over the web. That is why we have gathered here all the most significant changes that the celebrities have undergone from the beginning of 2020. You can use them to your inspiration if you want to!
FAQ: Hair Transformation
What hairstyle looks the most professional?
The most professional hairstyles are those that keep your hair out of your face and look conservative. A bun, a sleek ponytail or simply short hair tucked behind your ear are all good options.
How do I style my hair like a celebrity?
Before you work your hair out, consider using a hair mask.
Your hair should be moisturized two times daily.
To protect your scalp, add a softening component to your hair dye.
You can create the illusion of fuller hair by doubling up your ponytail.
While you sleep, make beachy waves.
Chill your hair balm to get brighter hair.
Massage your scalp to add volume to your hair.
What is the most popular haircut?
Pixie cuts, bobs, fringes, shags, blunt haircuts and lobs are among the most popular haircuts for ladies this year.
Was this article helpful?