When it comes to fight hair loss, hair growth oil serves as one of the most effective weapon. Its benefits can only compare to the use of rice water for hair growth. Unlike all those promising drugstore shampoos and serums, the active components of oils soak into your follicles and contribute to thicker, strong hair in a natural way. But how to make it work?
There are countless ways of how to make your hair grow faster, and incorporating essential oils is the most beneficial one. Today you will not only find out how to choose the right oil for hair but also get to know the most efficient oil containing products and learn how to make them a part of your care routine.
Top 5 Things To Consider When Buying Oils For Hair Growth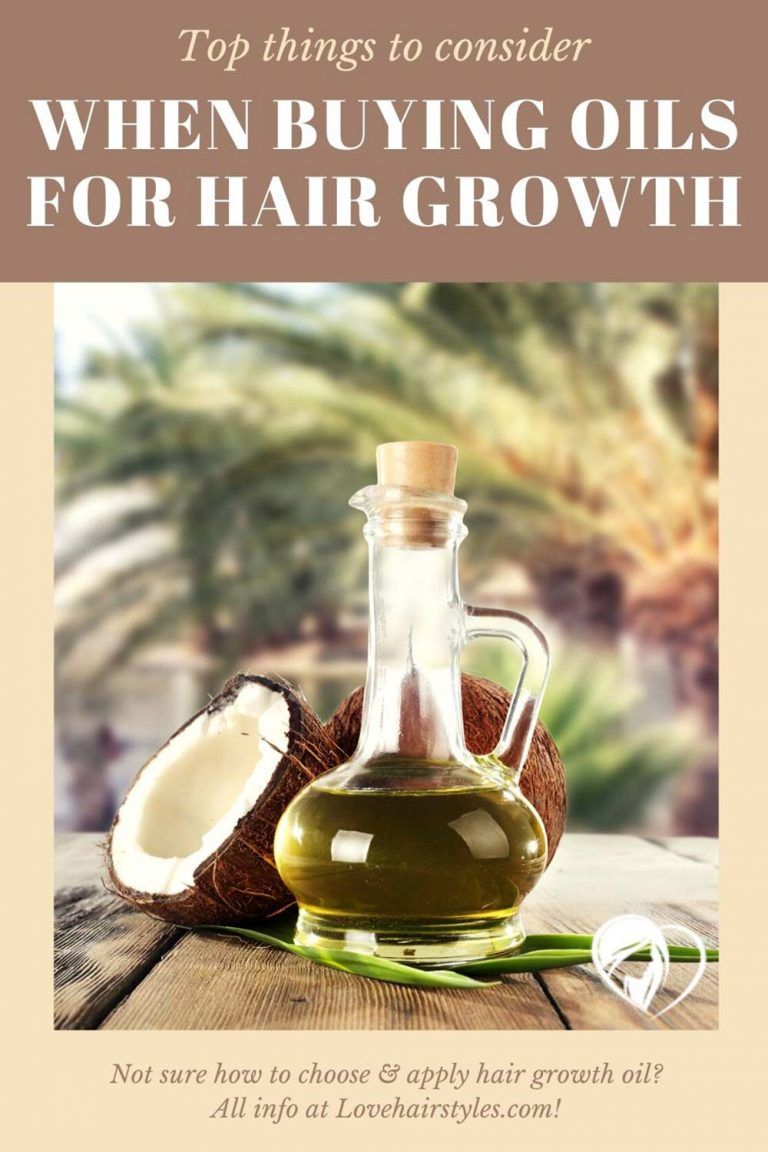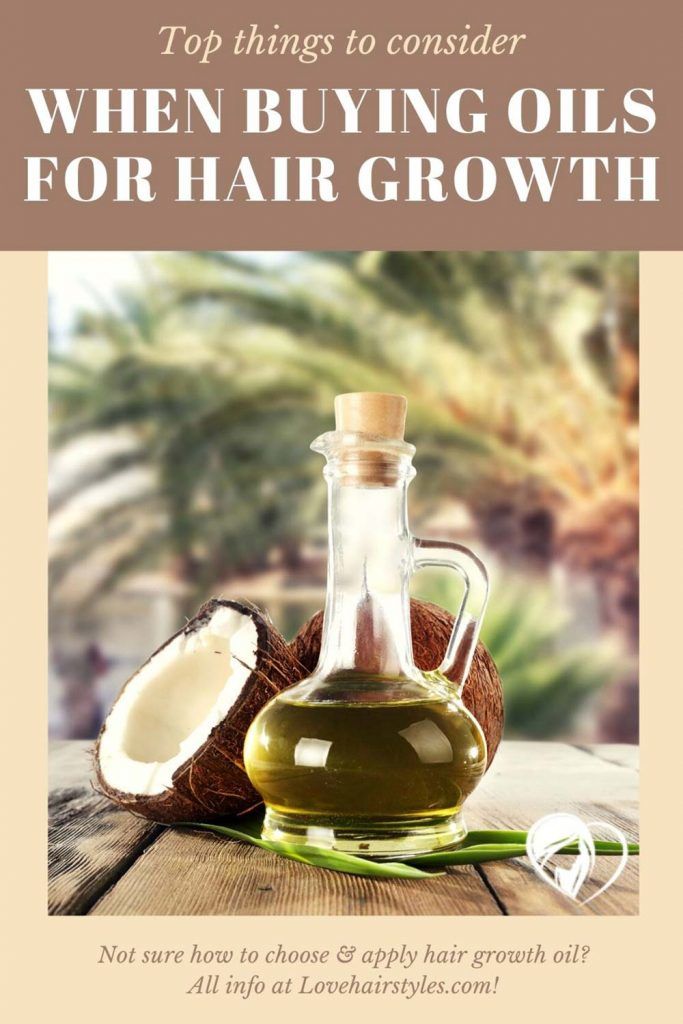 Obviously, if you pick a random vial with the "best oil for hair growth" label, you are most likely to end up disappointed. Here are the basics you should keep in mind when purchasing essential oils:
Always be attentive to ingredients. If a product contains argan oil, castor oil, and coconut oil for hair growth, you can be sure that it will come in handy, as these elements are crucial for follicle stimulation.
Consider your hair type; make sure that the product matches your dry, oily, or normal type.
Opt for products that provide moisturizing to both hair and skin: nourishing is a must.
When bringing weak, damaged, and thinning hair back to shape, stay away from products containing harsh chemical additives. Such ingredients can damage and outweigh your mane.
If you want to keep up with overall health, it's better to look for versatile products. For example, they may come as face cleansers and hair masks at once.
The Best Essential Oils That Stimulate Hair Growth
Lavender Oil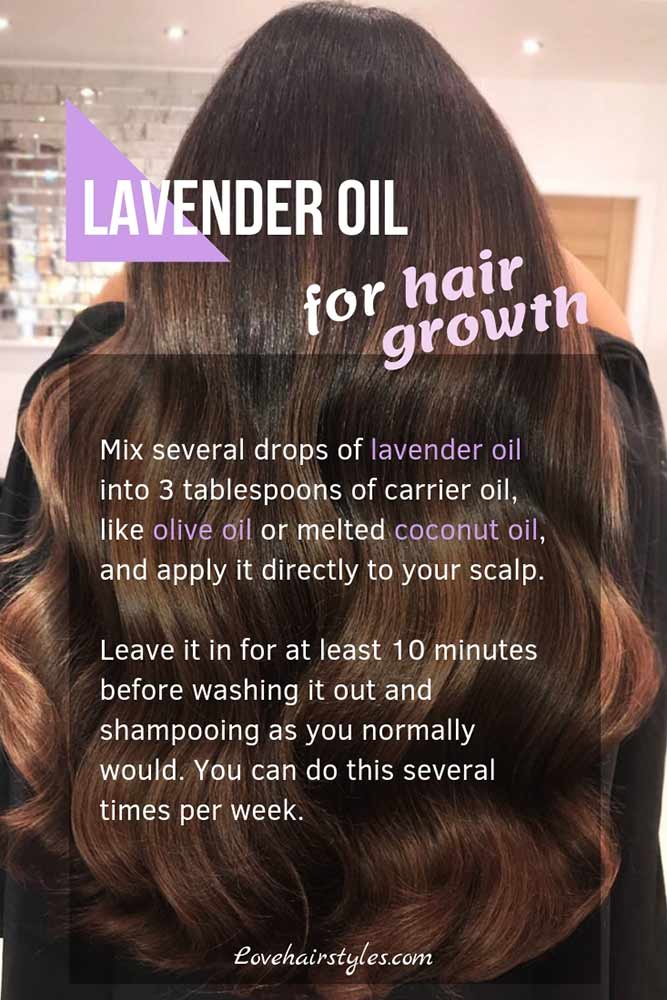 Lavender oil is known to be irreplaceable oil for hair growth. Due to its cell growth generating properties, it can help hair to grow faster. Also, it can improve your scalp's health with its antibacterial attributes.
Horsetail Plant Oil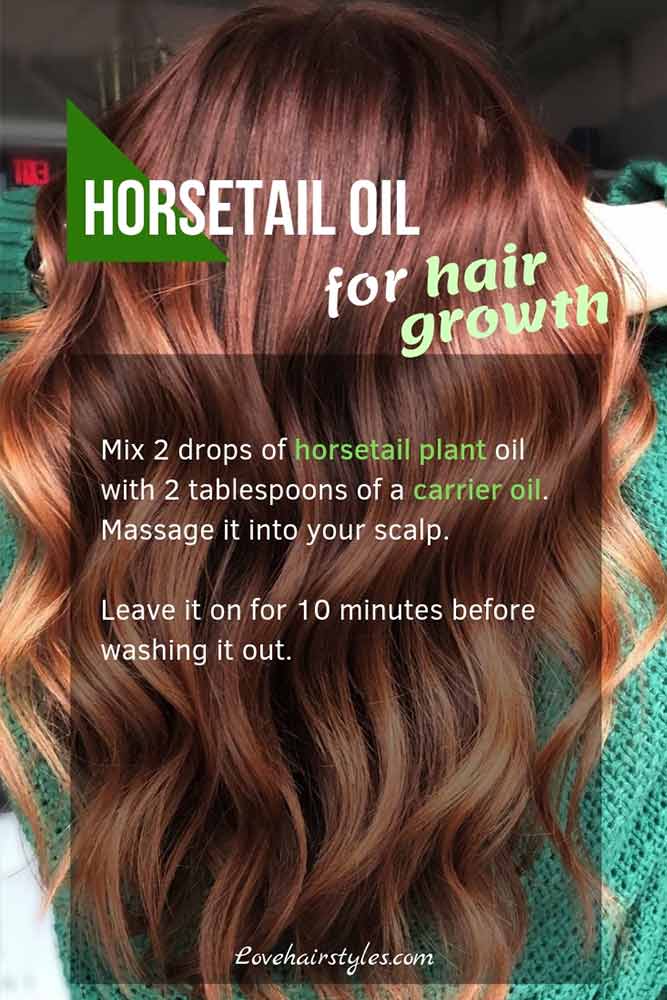 Besides being essential oil for hair growth, horsetail oil can also deal with dandruff. It often serves as a part of homemade hair masks and conditioners as it can improve hair growth strength and speed.
Peppermint Oil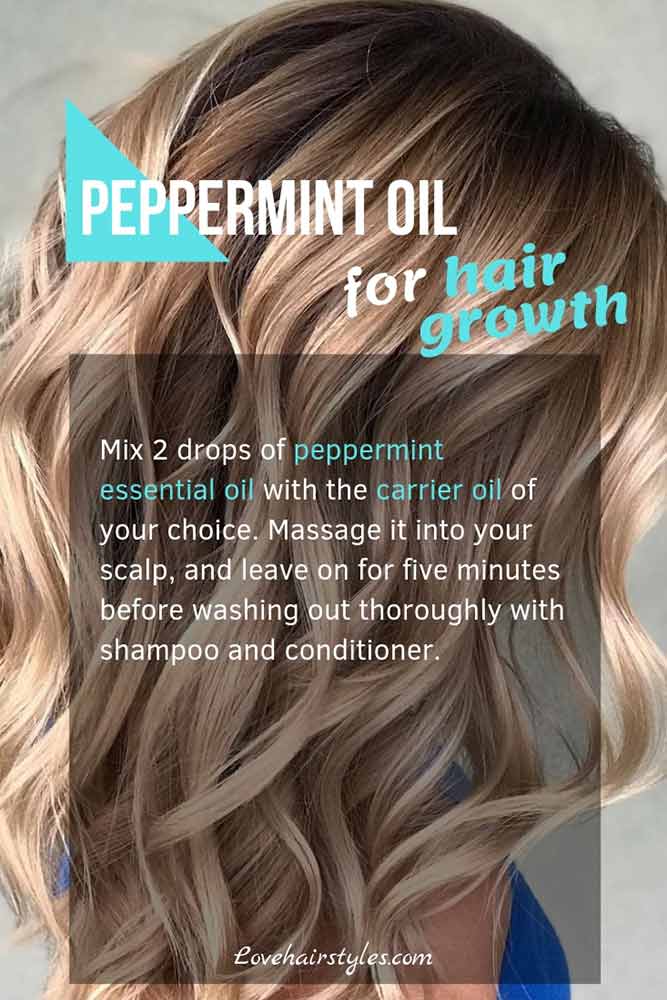 Involving peppermint oil for hair growth is always the right choice. Once you massage the oil into your scalp or any skin area, you will feel extremely powerful circulation, which, in its turn, will increase the number of follicles.
Rosemary Oil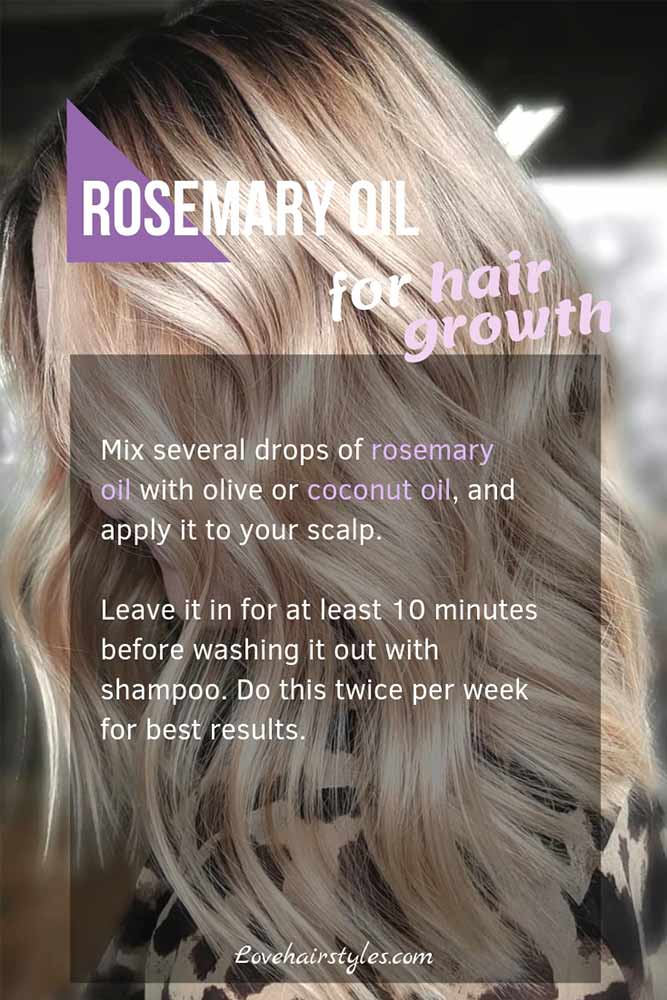 Cellular generation and hair growth treatment effect are two reasons to choose rosemary oil. It's known as the best oil for hair growth and thickness as it works like minoxidil but without scalp itching.
Cedarwood Essential Oil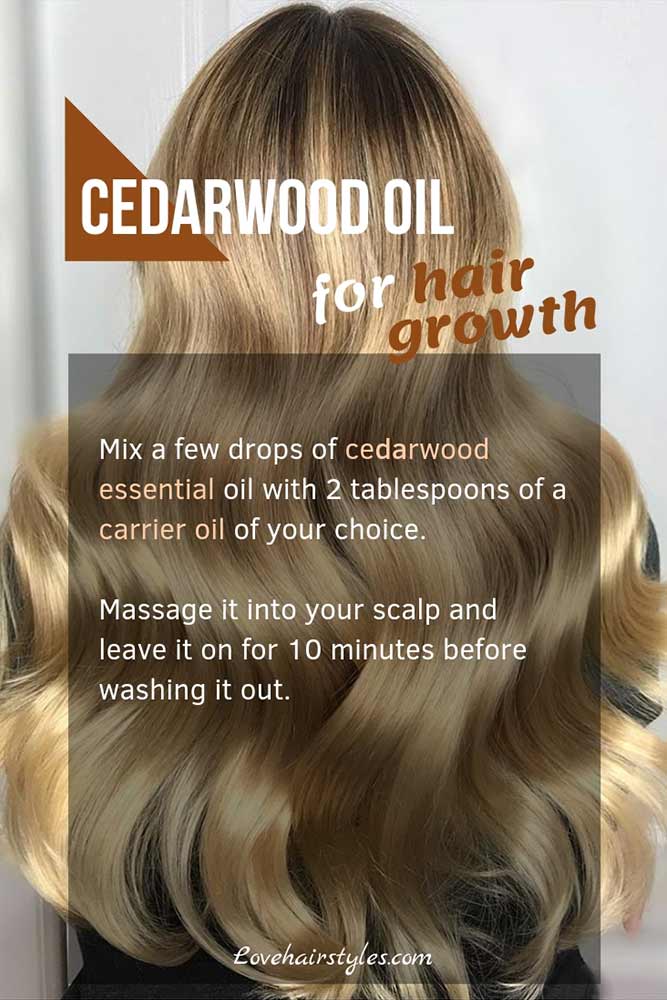 Malfunction of sebaceous glands is the most frequent hair loss cause. And cedarwood oil is one of the few essential oils that can balance out oil-producing glands and thus promote hair growth.
Lemongrass Oil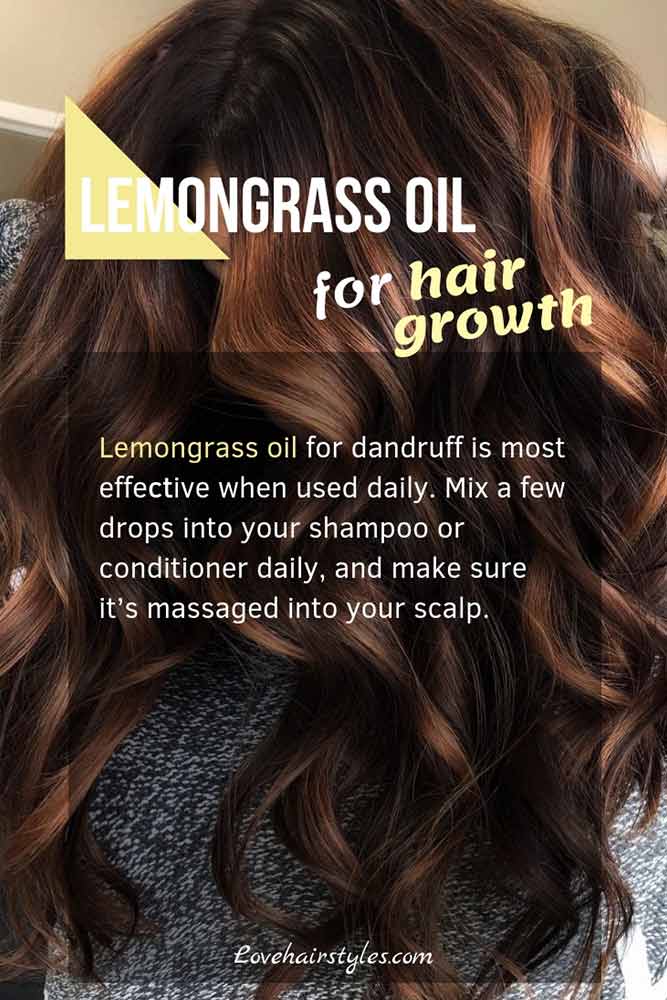 Lemongrass is another effective and pretty common dandruff treatment. In most cases, hair starts to fall out and get thinner because of the exhausted scalp caused by flakes. So once you fight dandruff, you will set your follicles free and help them grow.
Thyme Oil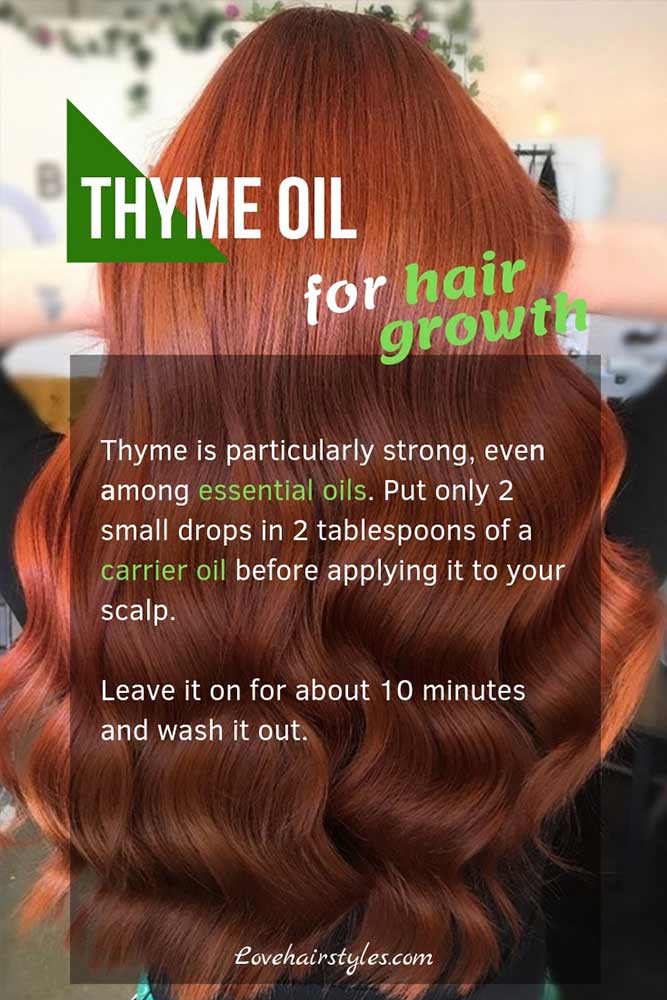 Thyme oil can stimulate your scalp and prevent hair loss, promoting hair growth. Just like cedarwood oil, this one is thought to be an effective element for alopecia areata treatment.
Clary Sage Oil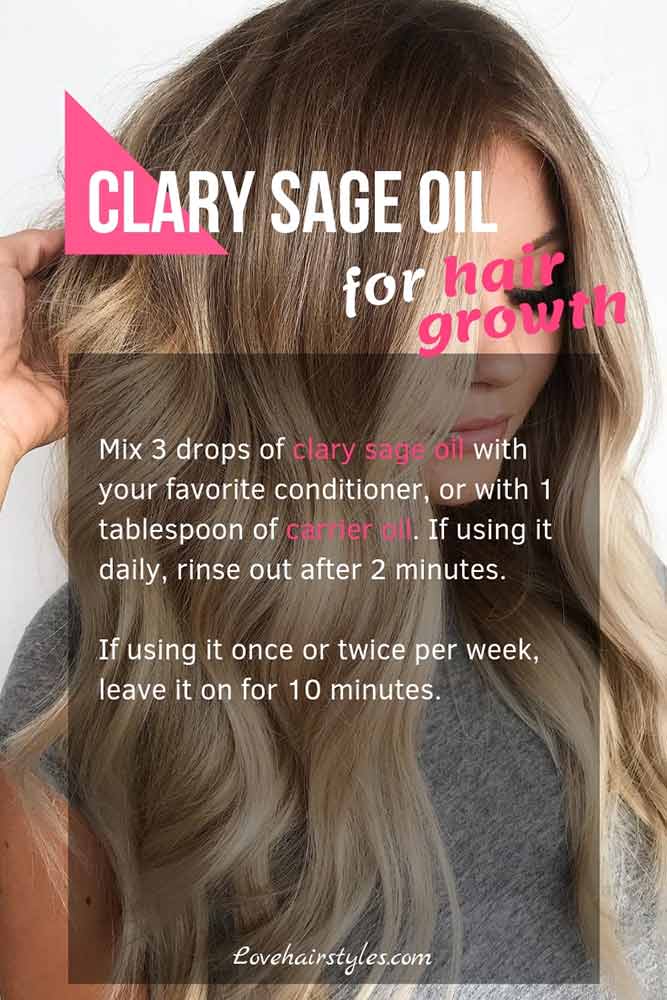 The composition of clary sage is close to lavender oil, so it's another nice way to increase hair growth. Apart from that, clary sage improves hair strength, saving ladies from breakage.
Tea Tree Oil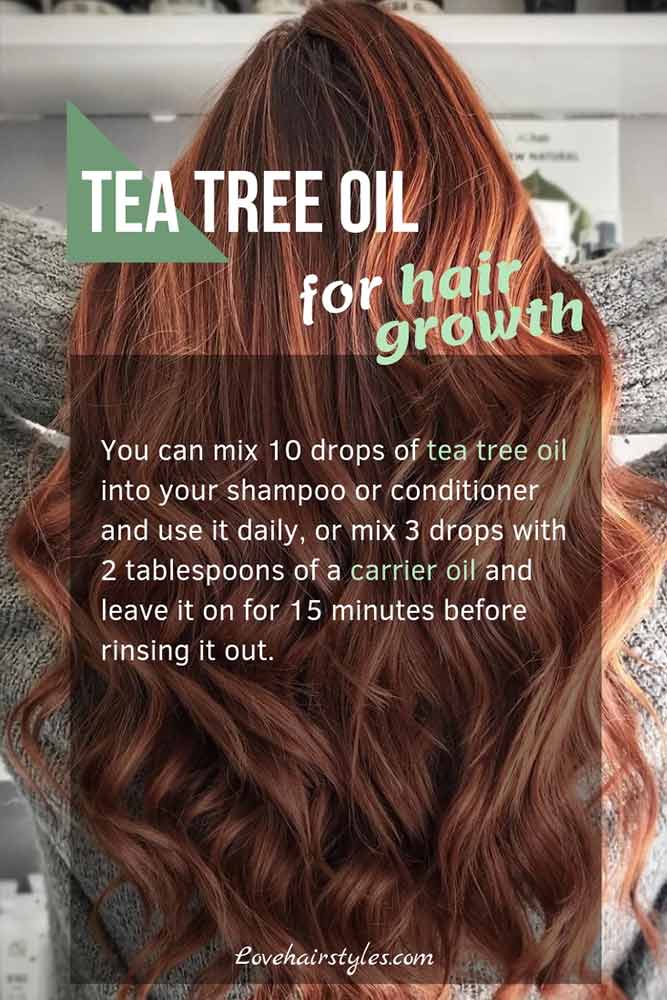 Tea tree oil is an incredible source of antimicrobial, cleansing, and antibacterial effects. The best thing about this oil is its ability to unplug hair follicles, thus increasing hair growth.
Ylang-Ylang Oil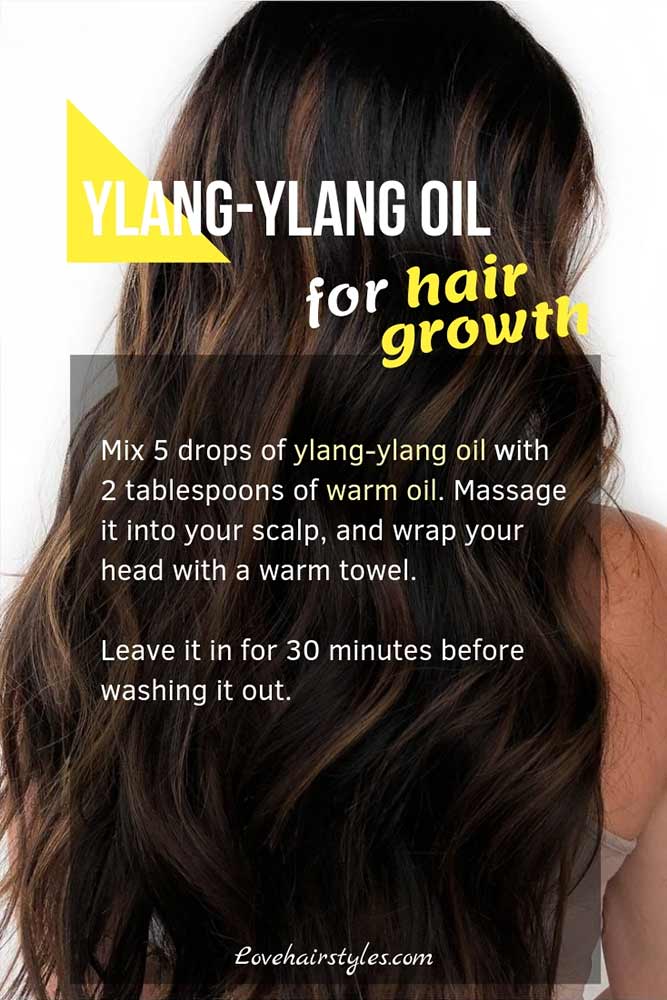 Ladies with dry scalp find ylang-ylang oil to be their salvation. It's responsible for stimulating sebum production, reducing hair breakage and improving hair texture.
Coconut Oil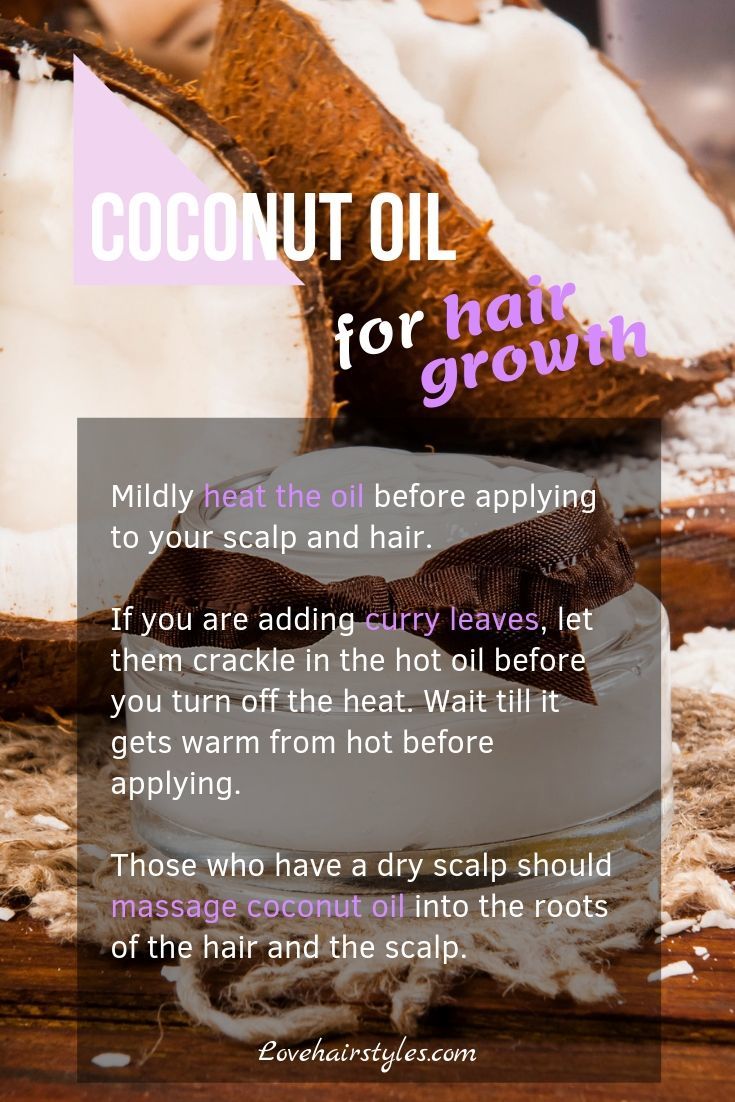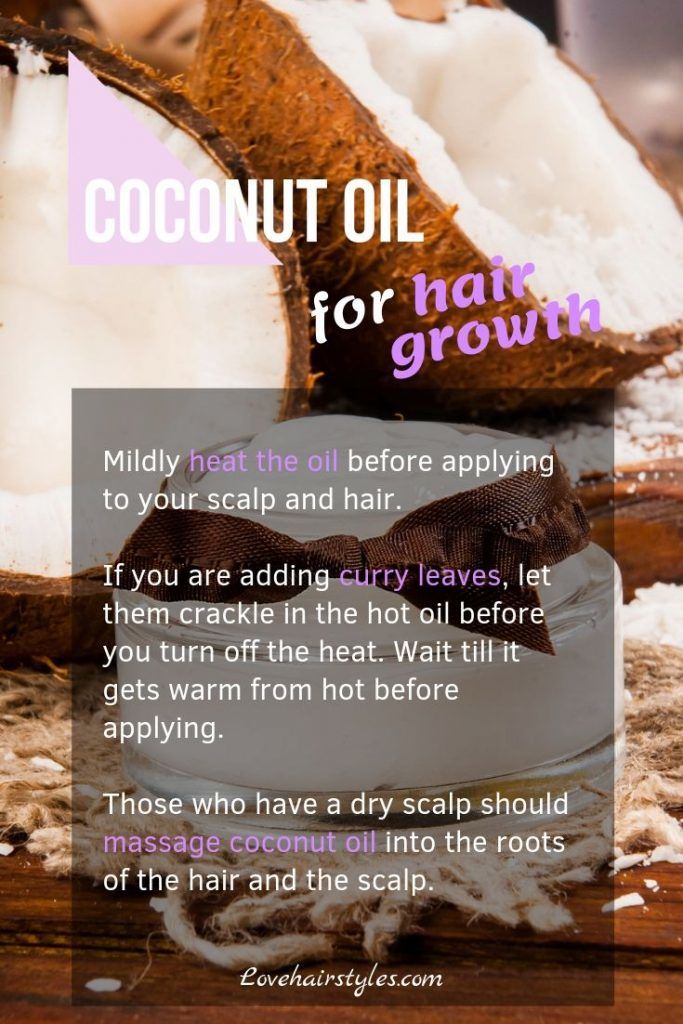 Alongside many health benefits, coconut oil takes a special approach to hair. It contributes to hair strength and length by keeping the hair hydrated, preventing breakage, and dealing with problems such as lice, dandruff, and insect bites. Also, it adds luster to the hair, which is a win for women with all hair types.
Argan Oil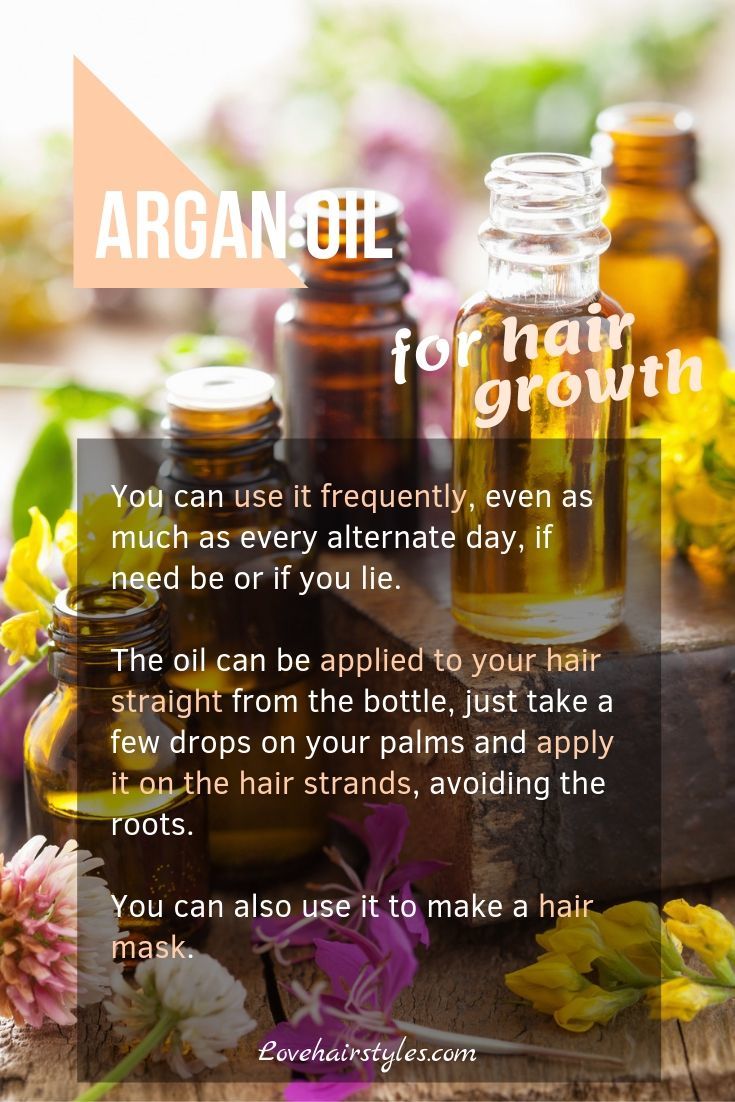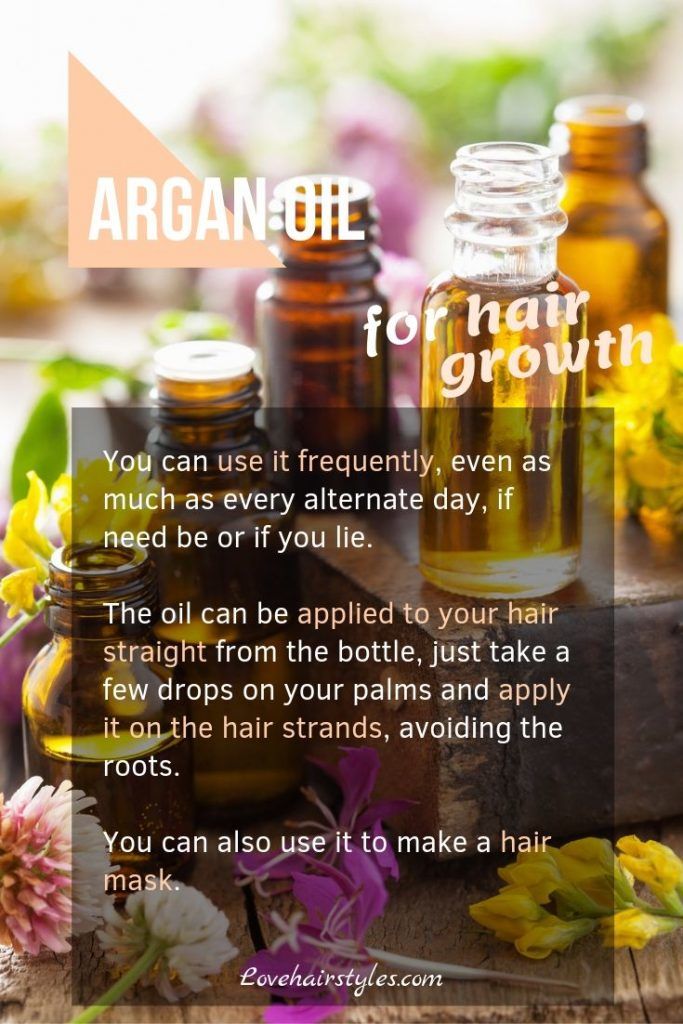 Argan oil is the richest source of Vitamin E, which is known for its beneficial hair health properties. It fights against the most sworn hair enemies: dryness, dandruff, and brittle hair. Containing antioxidants that boost cells to promote hair growth, argan oil can even contribute to regrowth of hair that has been suffering from hair loss.
Jojoba Oil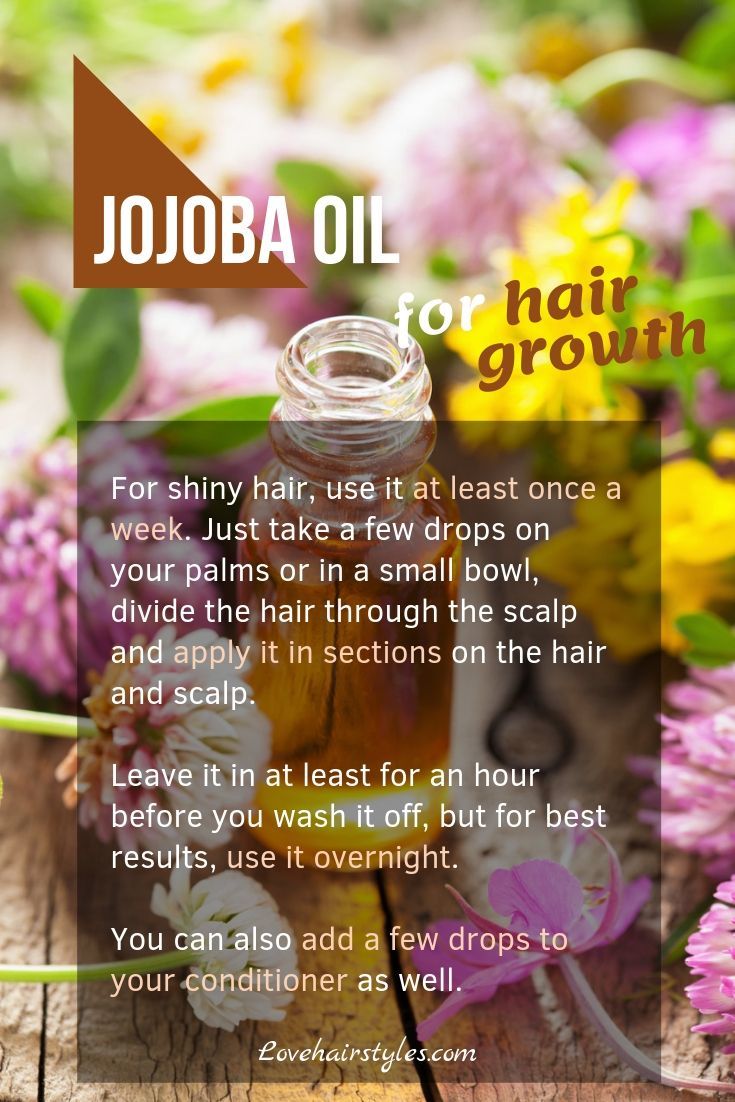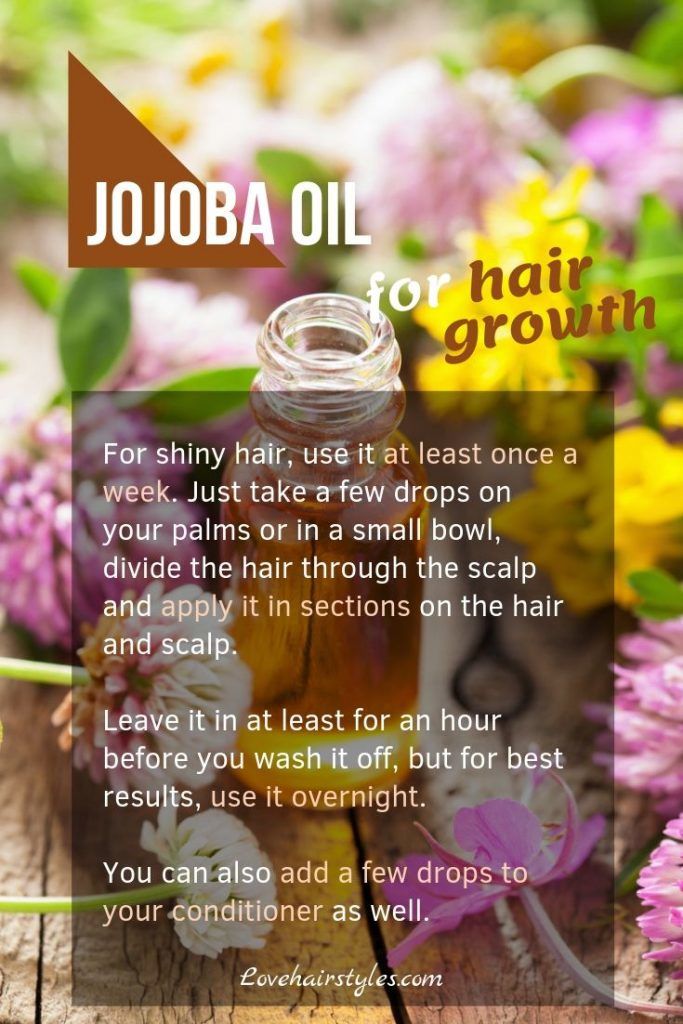 Jojoba oil is rich in nutrients and fats that can help you keep up with oil balance of your scalp, moisturizing and conditioning it right from the inside of the hair fiber. It also can save your hair from extra damage, repairing your strands from heat styling, too. On top of that, it has antibacterial properties which means it can reduce the likelihood of dandruff.
Almond Oil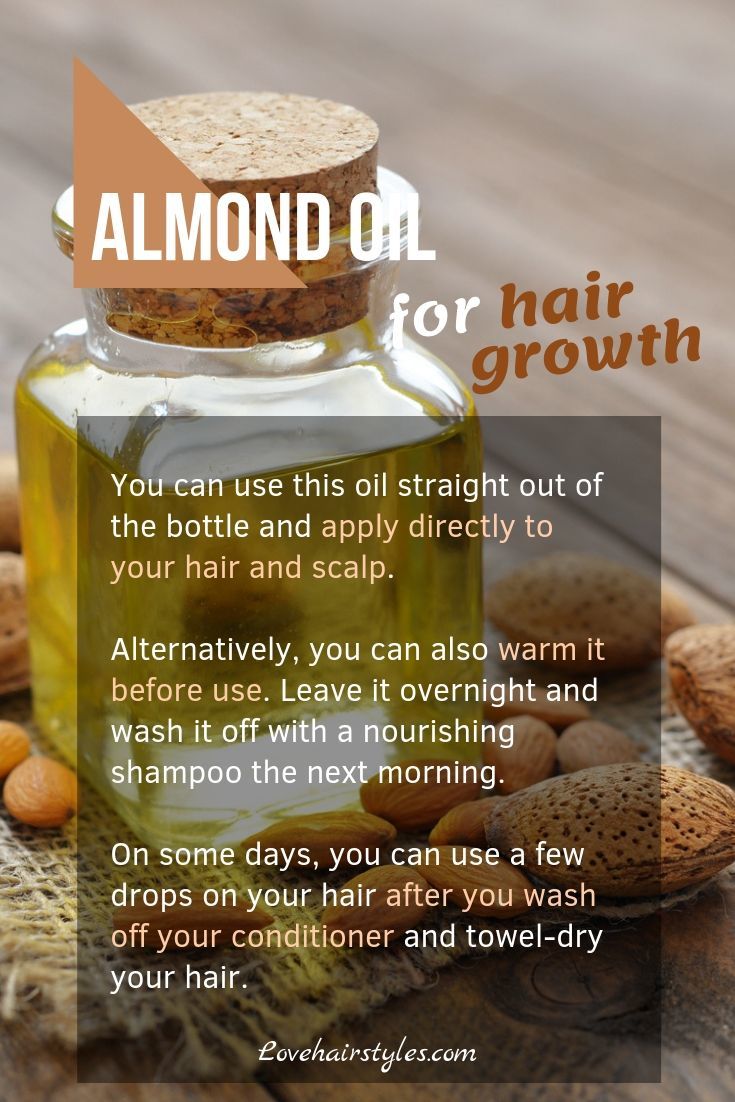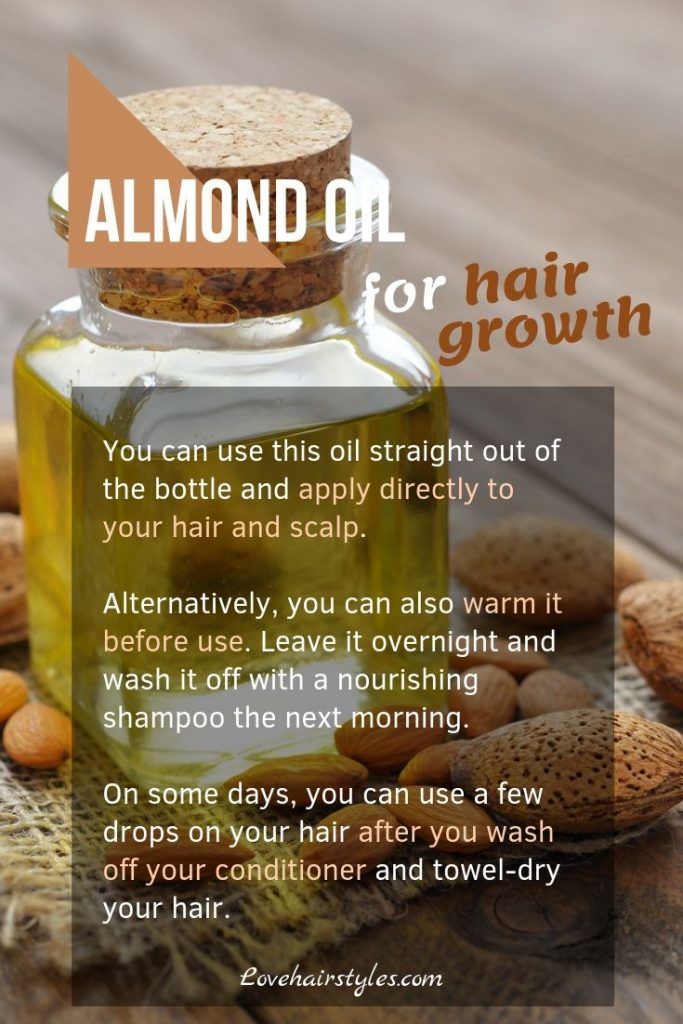 Almond oil contains everything women with both healthy and damaged hair need. Magnesium, phospholipids, Vitamin E, and Omega-3 fatty acids found in this oil are what can help you strengthen your hair, treat hair loss, and add more natural shine to your mane, making it longer and fuller.
Olive Oil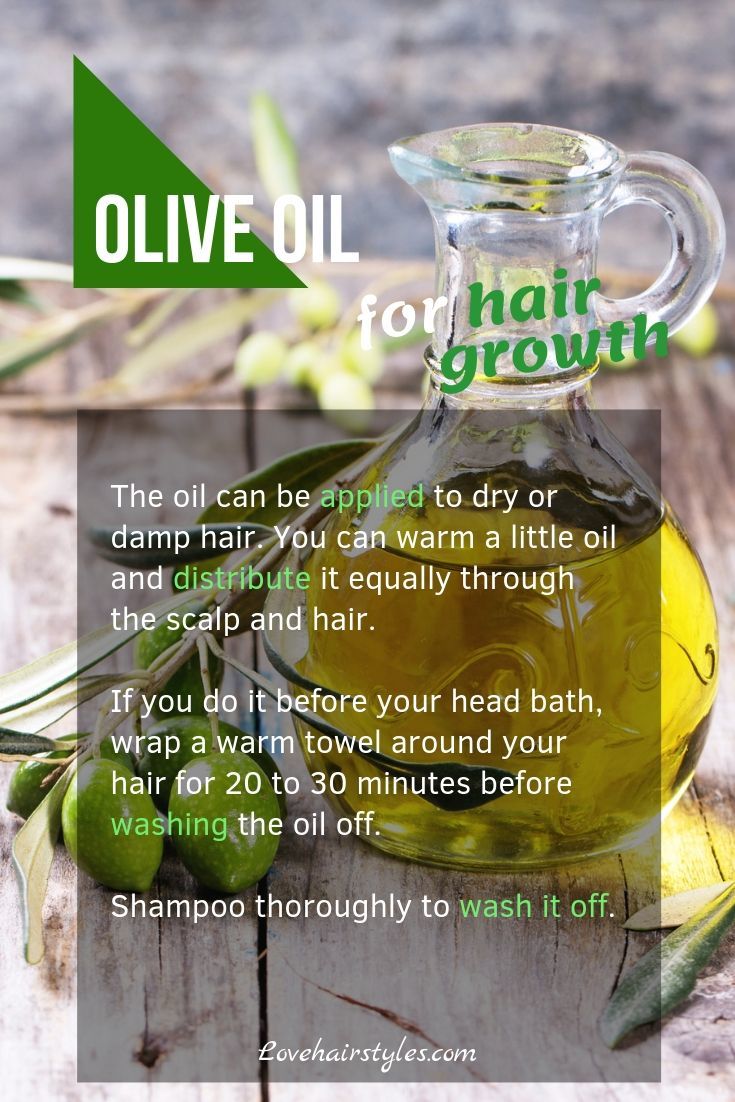 The main reason why you should always have a jar of olive oil at your fingertips lies in its versatility. Besides numerous fantastic cooking uses, it's full of hair care benefits. It's a perfect solution for those with dry hair and scalp, as it keeps the hair moisturized thus preventing dandruff and promoting stronger, longer hair.
How To Apply Oil To Your Hair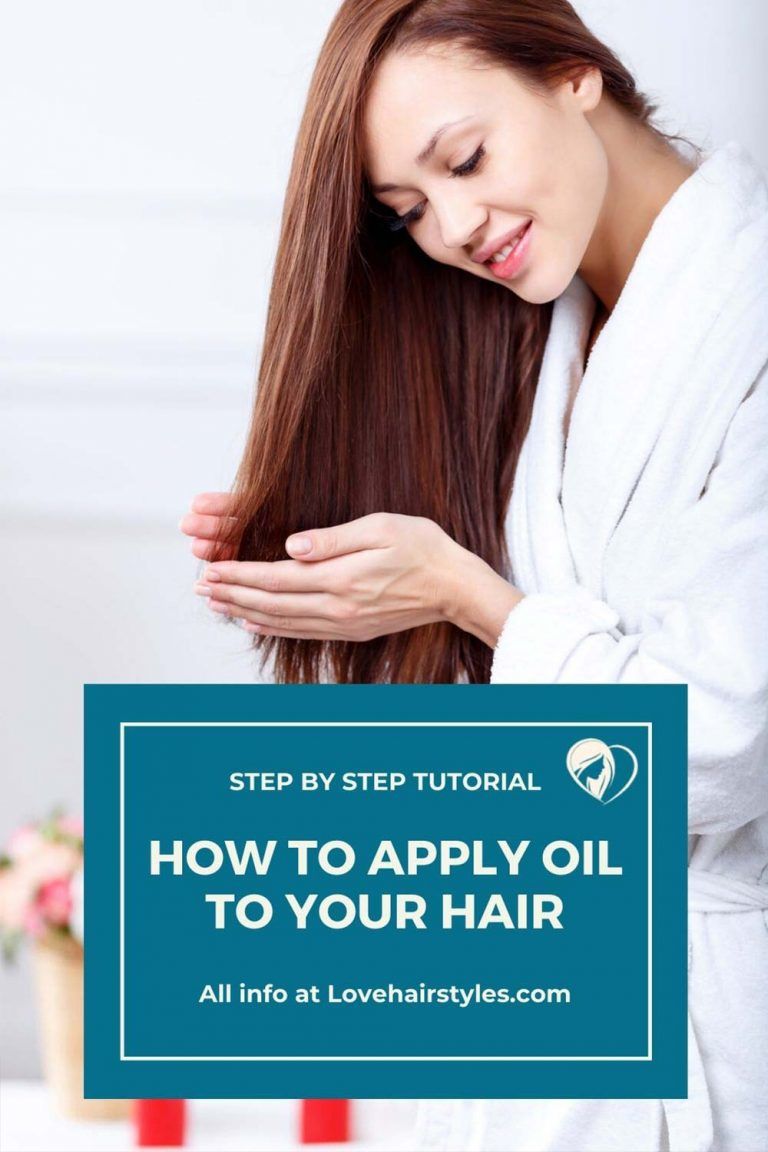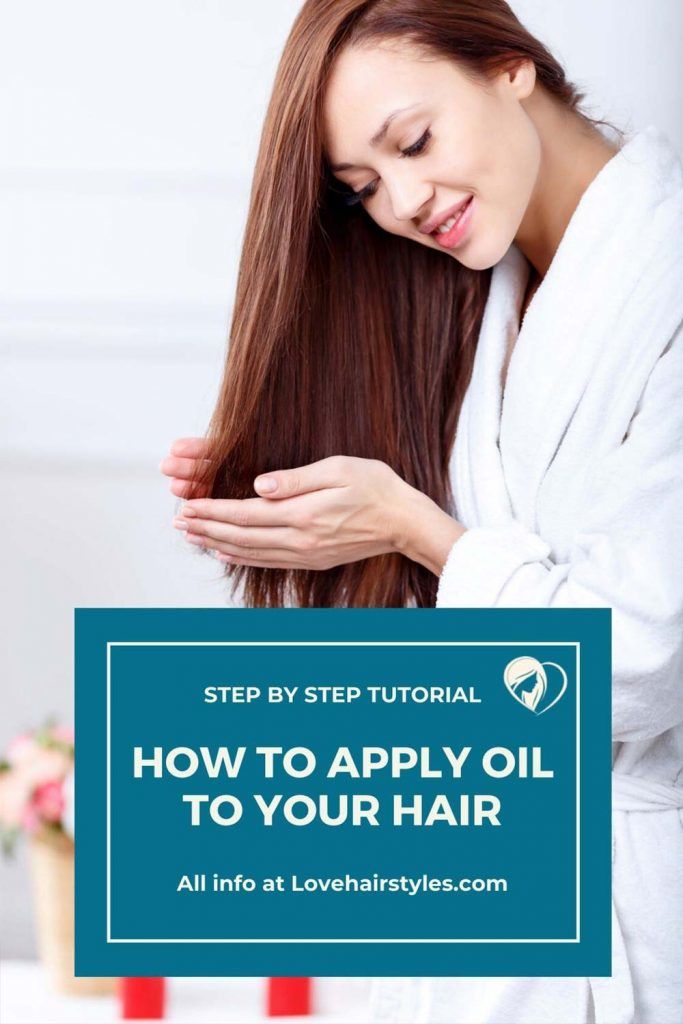 Sorry, you can't just place some drops of oils to your hair and simply rub it in. To get the most out of the oil you work with, keep in mind these steps:
Prepare your hair. It's better to try out two methods, one at a time. The first one is to start with clean, well-conditioned hair, whereas the second says to work with greasy hair.
If you're new to the oil treatment process, make sure to spread some paper towels around you to keep your place clean. For overnight masks, protect your pillow.
Place the recommended amount of oil in your hand, and go on to massage your hair very gently, moving from roots to tips in circular motions.
Don't ever use more oil than recommended, even if your hair is very long.
Heat the oil in the microwave for 10 seconds; it works better when it's warm.
Don't wash the oil out of your hair right after applying. Let it sit for up to one hour to soak up the benefits.
10 Oils For Hair Growth And Thickness 2020
Now, let us show you some well-tried organic products that contain hair growth oils. Consider them when you are about to reach the perfect condition of your hair and scalp.
Sky Organics Organic Cold-Pressed Castor Oil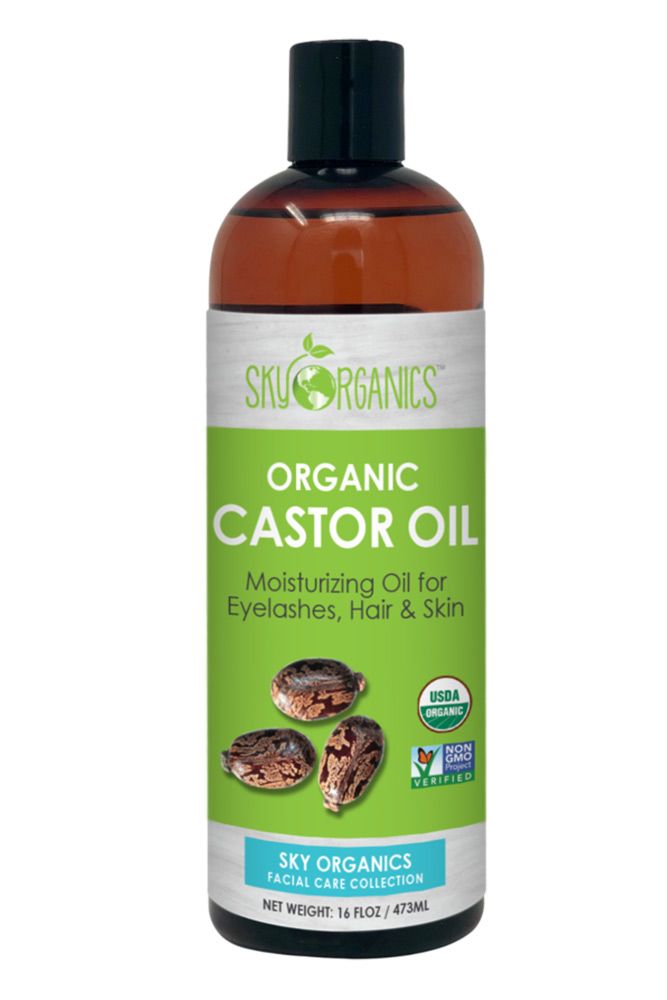 The benefits of castor oil for hair growth are just countless. Whether you want to make your brows thicker and wider or you suffer from hair loss, this chemicals-free oil that is rich in fatty acids and vitamins will sort things out.
Source: skyorganics
Viva Naturals Organic Jojoba Oil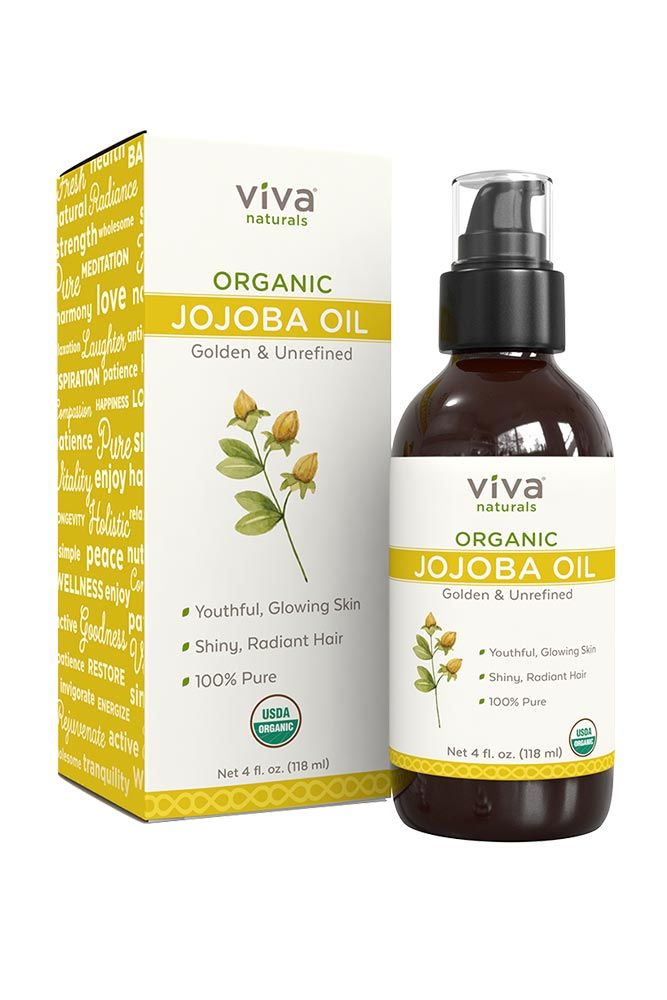 This Jojoba oil is a great moisturizer not only to your hair and scalp but also to your skin. If you're looking for a fragrance and hexane free oil with organic ingredients, look no further.
Source: vivanaturals
Jack Black Epic Moisture Mp 10 Nourishing Oil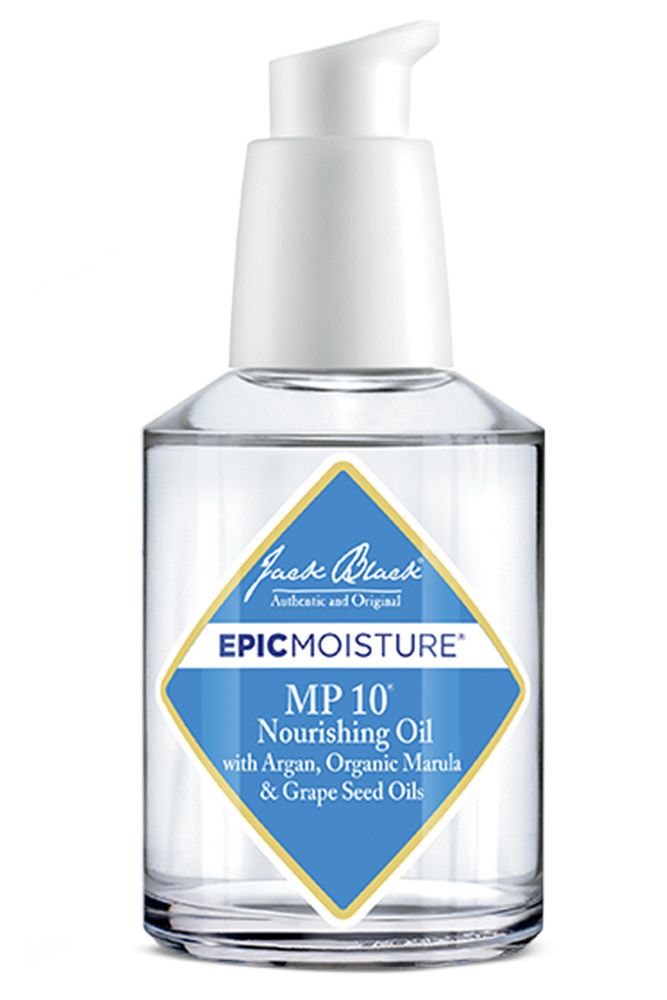 This lightweight oil can be used as a conditioning and styling tool for your hair. But its main purpose is to keep you hydrated, which is crucial for dry scalps.
Source: getjackblack
Organic Hair Growth Oil By Hair Thickness Maximizer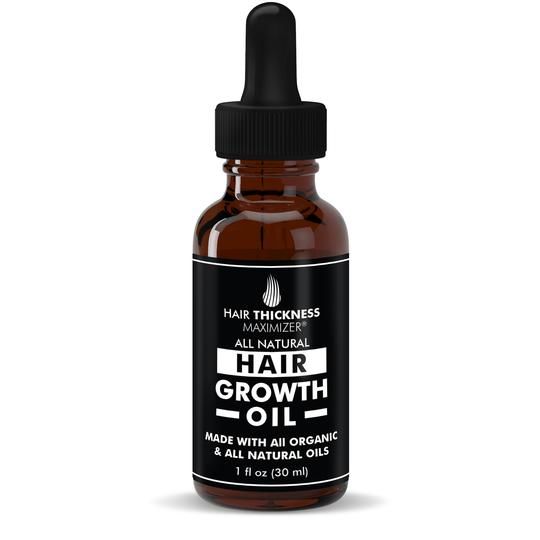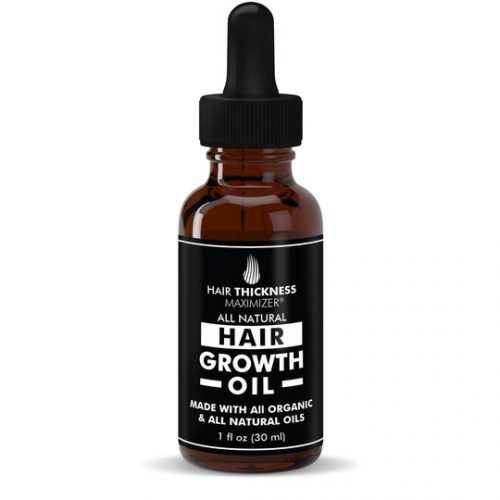 Here comes a mix of black castor, jojoba, and argan oil for hair growth. The mixture is designed to nourish and stimulate your follicles in order save you from hair loss and promote hair growth.
Source: https://hairthicknessmaximizer.com/
Natural Growth Hair Oil With Caffeine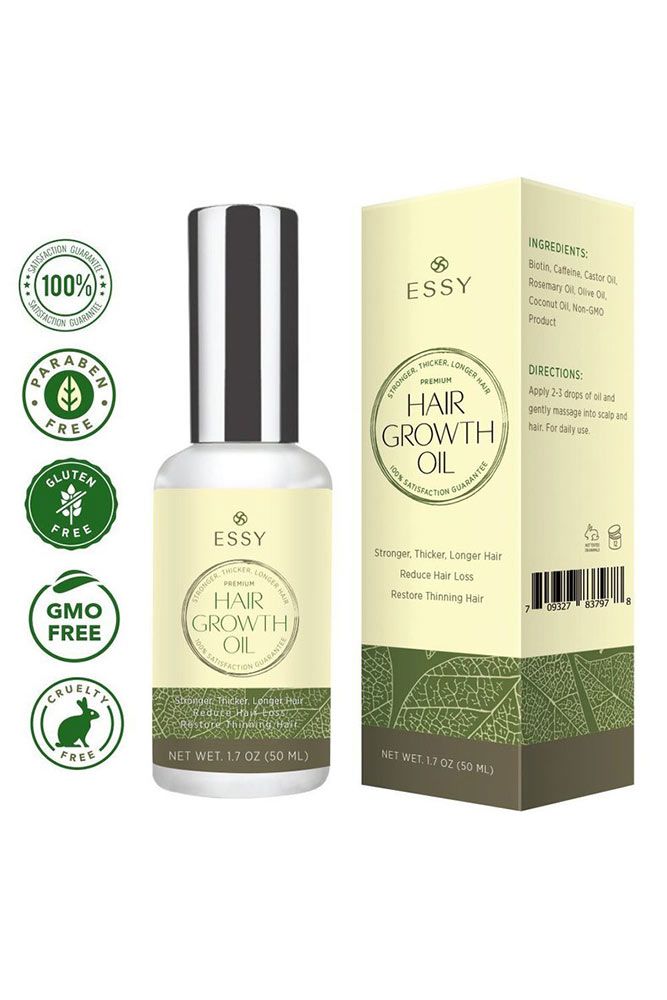 Not only does caffeine stimulates your body but also helps hair to regrow and repair by stimulating your follicles. This paraben and sulfate-free oil has a very gentle texture, so you can use it several times a week.
Source: essybeauty
Grow New Hair Treatment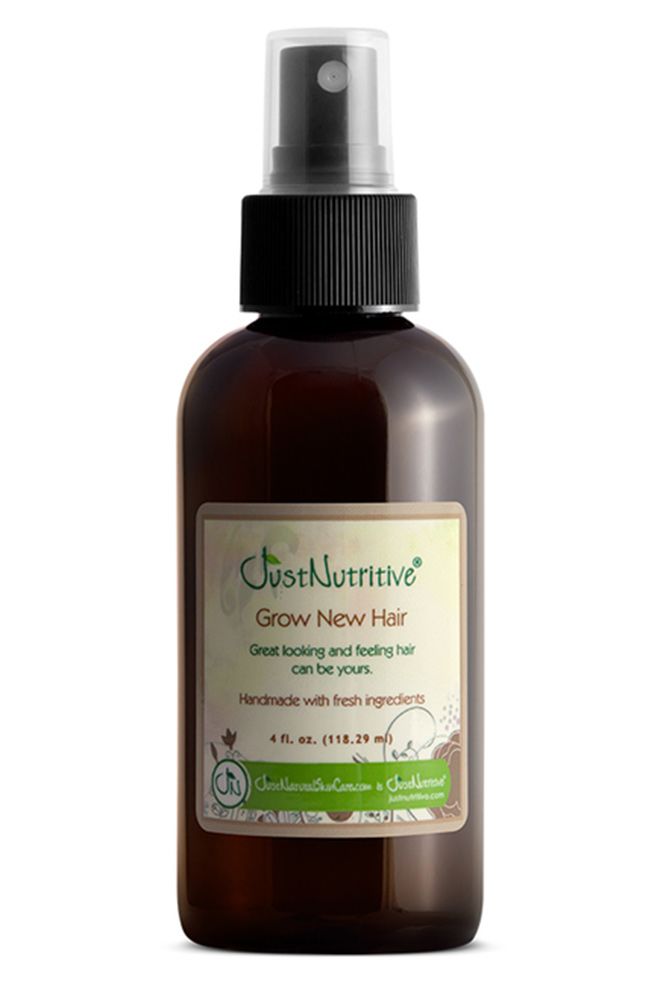 When dealing with thinning hair, you can't do without such a nutritive combo of essential oils and herbal extracts. It's meant to provide your hair with the needed proteins and vitamins and rejuvenate your follicles.
Source: justnutritive
Kesh King Herbal Ayurvedic Hair Oil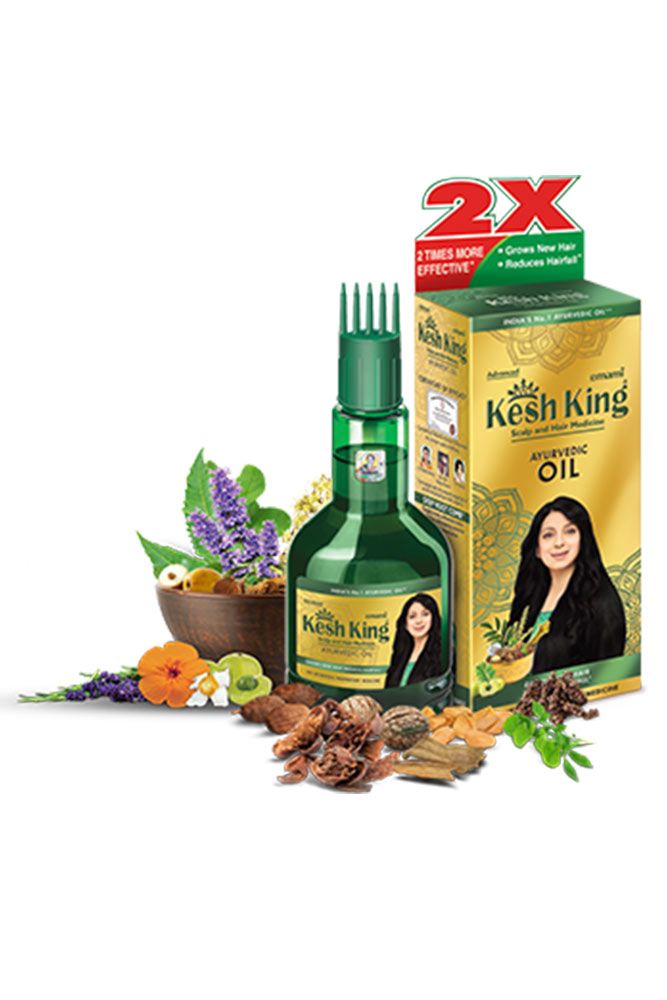 Kesh King's Hair Oil is a famous, well-tested dandruff remedy that is used to activate new hair fiber and help weak hair become stronger and thicker.
Source: keshking
Khadi Natural Henna & Rosemary Herbal Hair Oil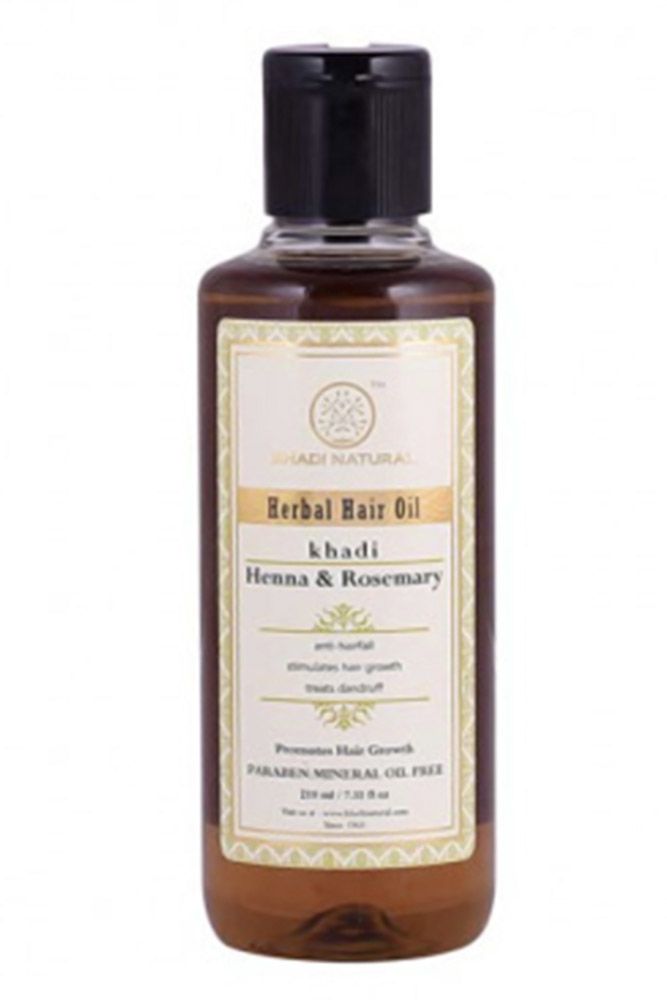 Rosemary oil contained in this product has detoxifying properties and can remove scalp infections and diseases, stimulating blood flow and promoting hair growth. It also contains henna, which is a natural herb that can reverse the effect of premature graying, freshening up your hair color with a darker tone.
Buy on Amazon
Source: khadinatural
Soulflower Coldpressed Olive Carrier Oil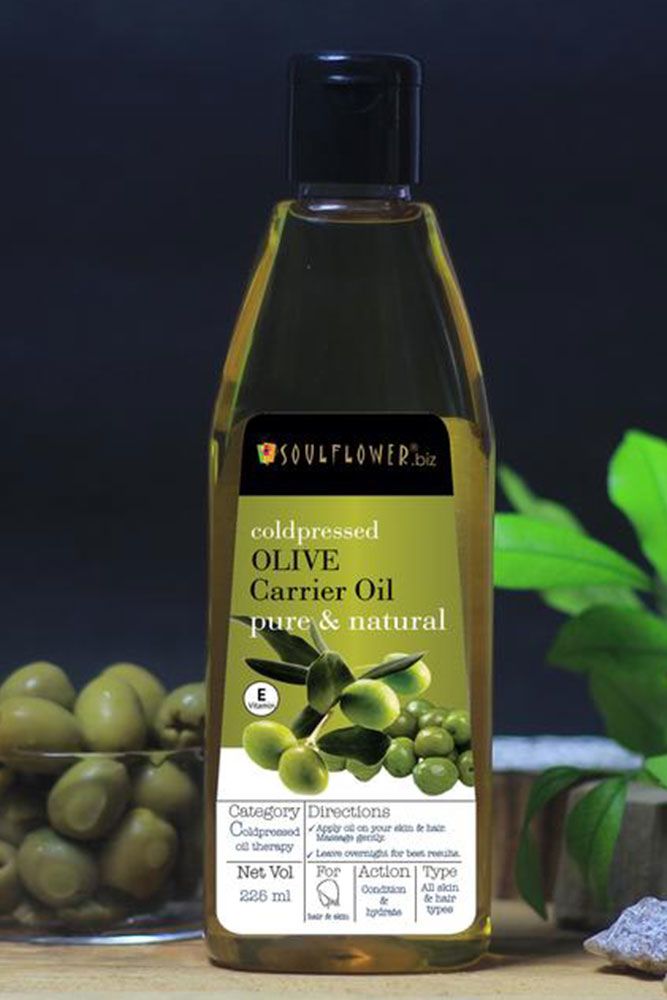 A deep conditioner for your hair and a moisturizer for your face and body rolled into one! You can use this oil to remove makeup, control dandruff, and simply make your skin and hair look amazingly shiny. And since it's a carrier oil, it can be a nice base for your own healthy mixtures and home treatments.
Buy on Amazon
Source: soulflower
Parachute Advanced Ayurvedic Deep Conditioning Hot Oil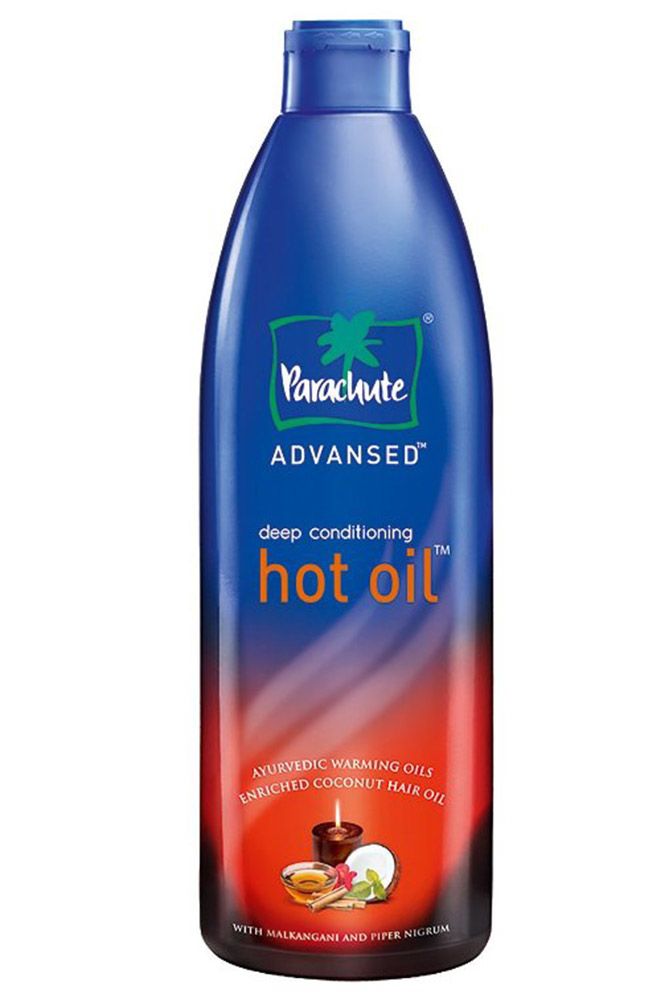 It's time to forget about dryness that becomes even stronger in winter, as this warming oil is here to penetrate into your roots deeply and say goodbye to dry scalp and hair. Besides fighting dryness, this product contains herbal ingredients with nourishing properties that can help repair damaged hair.
Buy on Amazon
Source: healthandglow via Instagram
Risks And Potential Complications
One of the biggest risks caused by essential oils is an allergic reaction or skin irritation. Not only those with sensitive skin should always do a patch test before applying oil to their skin and scalp! It's also vital to dilute essential oils in a carrier oil to create a balanced concentration.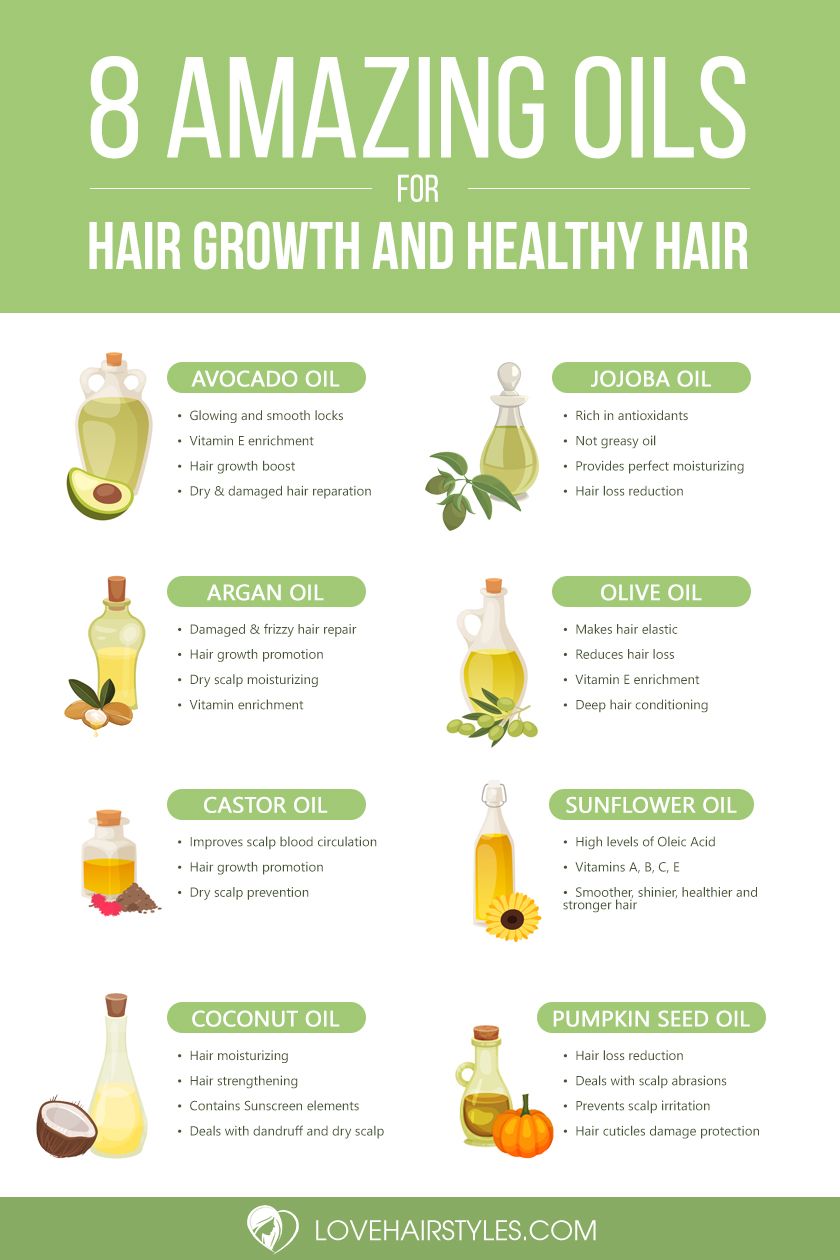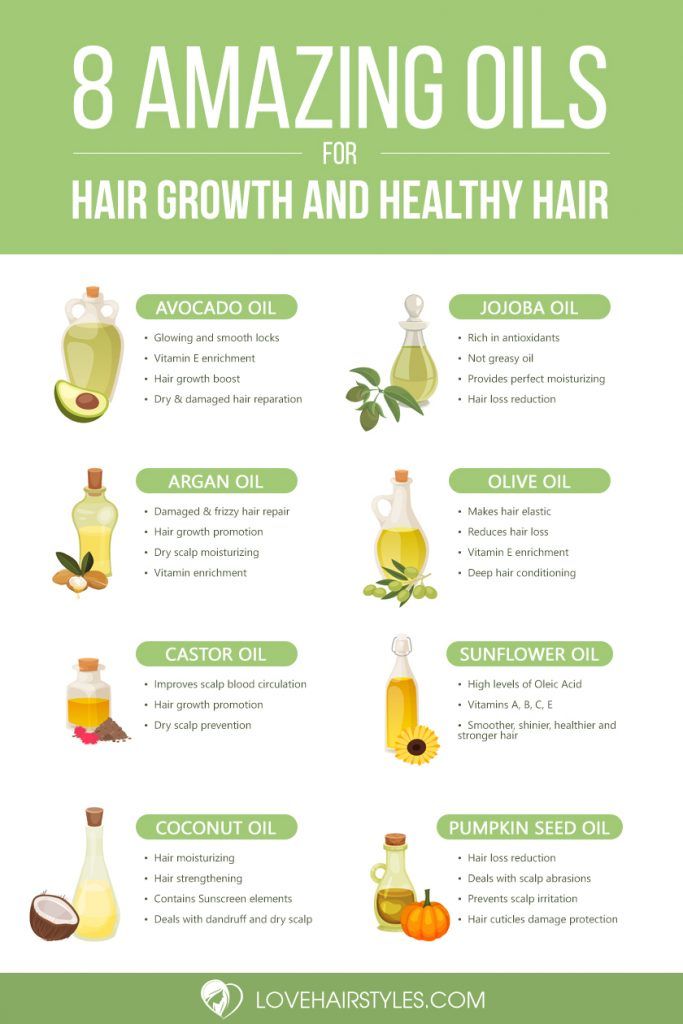 There are many types of hair growth oil, and each is responsible for making your scalp and follicles healthy. Now that you know what to expect from essential oils, how to reveal their potential, and what products to opt for, you can strengthen your hair yourself.
FAQ: Hair Growth Oil
Do hair growth oils actually work?
There are oils on the market that can help you heal your hair and make it grow faster. The majority of hair growth oils on the market don't truly make hair grow quicker. They just reduce hair breakage and damage.
How can I stop hair fall immediately?
Eat extra protein.
Massage your scalp.
Take care of your hair and scalp.
Take hair loss treatment.
Apply onion juice on the scalp.
Which oil is best for shiny hair?
Because it contains vitamins A, B, C, and E, as well as minerals like zinc and calcium, avocado oil is particularly hydrating. Macadamia oil is also high in vitamins and fatty acids that make your hair silky and lustrous.
REFERENCES: