By:

Glaminati Media

| Updated:

03/24/2019
How to Mix Henna Hair Dye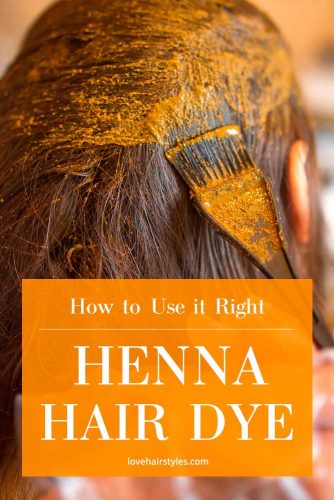 For many different reasons, there are lots of ways on how to mix henna hair dye. Some of them advise adding essential oils to the mix, and others say to incorporate coffee or vinegar. Even though they all may have convincing explanations, things just don't work this way.
In fact, for a better henna effect, water is the only thing you should add. Other ingredients will simply interfere with the color and thus block its release.
To turn your henna powder into a dye, add warm water to it and mix it until it reaches yogurt consistency. Remember that the application should be easy, so the texture of your dye must be not too dense nor too liquid.
To make the henna paste smoother, you can add some sugar to the recipe. It won't affect the color release but will give the needed texture.
As for the amount of dye, it might be tricky to find out yourself. Usually, henna dye boxes include such information, alongside with recommendations on the use.
In general, 100 grams of powder is enough for shoulder-length hair. Bra strap length requires about 200-250 grams. And hip length will need 300-350 grams, etc.
Preparing for Application
To make the color come out right, you need to prepare for application. Follow these steps:
Start with clean hair. Before applying henna, shampooing your hair is essential to wash out the dirt, oil, and styling products. But don't use conditioner! It may prevent henna to penetrate into your roots. Once your hair is clean, blow dry it.
Protect your hairline. In order to avoid stains on your skin, you need to create a barrier with the help of oil. Apply it to your hairline, neck, forehead, and ears.
Comb and part your hair. Brush your hair thoroughly with a wide-toothed comb and part it to the center.
Protect your skin. You'd better coat yourself with old clothes or towels so as not to end up stripping off the dye from your skin.
How to Apply the Henna Paste
Now, it's time for the key step on getting that pleasant reddish hue. With these tips, you will not just learn how to apply henna hair dye. You will learn how to do it correctly:
Apply the paste to small sections, working with generous amounts. Take a 2-inch-wide section from the middle back of your head. Then, comb it away. After separating the section from the rest of your hair, apply 2 teaspoons of henna to the roots. Spread it towards the tips to distribute henna evenly.
When the section is ready, twist it and wrap into a bun, placing it on top. Though henna is quite sticky, ladies with shorter hair will need to pin the bun.
Now, take another thin section right near the first one. Repeat the same steps, but don't create a new bun.
Wrap the second twisted section over the first bun. Go on applying henna to the hair near the twist and keep incorporating new sections into it.
When all of your hair is wrapped and twisted into a bun, go around the hairline and give it some touch-ups. Pay close attention to the roots, too.
Now, it's time to give your henna some time to come out. Put on the shower cap and wait for 2-4 hours.
The longer you leave henna on, the more vibrant color you will get. For the best result, you can give it two more hours.
When the henna has had enough time, put on the gloves and remove the cap. It's better to rinse off the dye with conditioner. Go on rinsing and conditioning until the water runs clear.
Wash your henna out really well, using great amounts of conditioner to enhance the process. That will protect your scalp from itching.
And last but not least, there's one thing you should be ready for. Don't wait for instant results as henna plays by its own rules.
Henna may take up to 48 hours to develop. In two days, the color will become less orange and get deeper.