By:

Glaminati Media

| Updated:

03/24/2019
Henna Hair Dye FAQ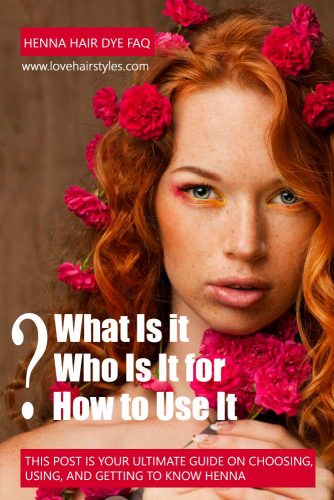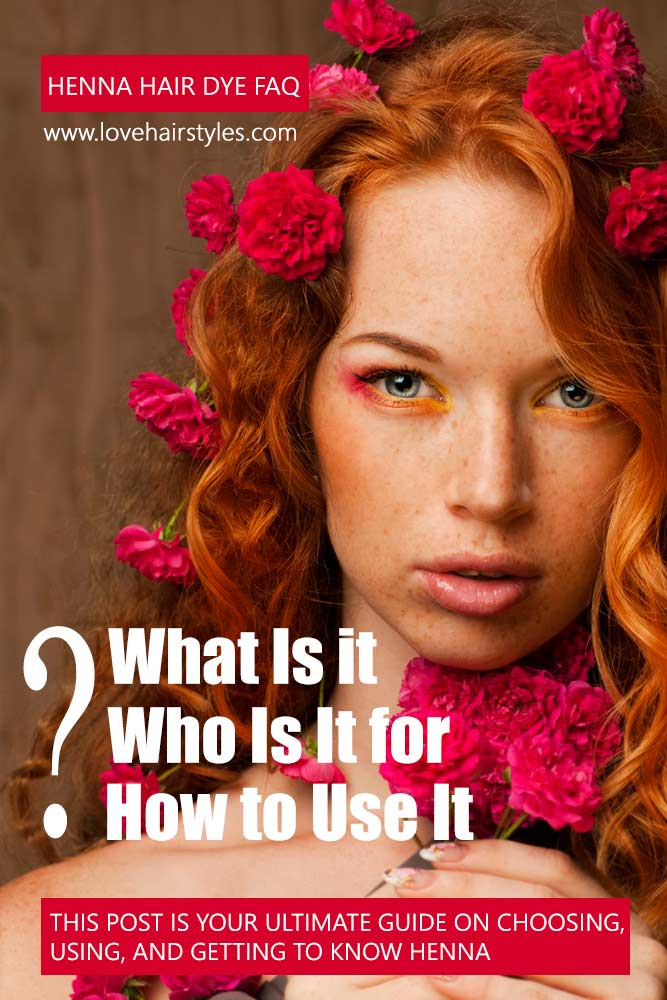 Based on the most common questions accompanying popular henna hair dye reviews, we've created an FAQ to help you navigate through the topic. Henna is all about questions, and we're about to answer them all.
Can henna damage my hair?
Henna doesn't penetrate into the cortex of the hair. That means it doesn't bring harm to the moisture balance and proteins. It covers only the surface of the hair, so getting damage from it is impossible. Unless you are using henna with synthetic elements. Take into account that henna with natural composition is the best henna hair dye.
Is henna a permanent hair dye?
Having discovered the pleasant sides of henna, no wonder if you come up with the question "is henna hair dye permanent?". Similar to regular hair dyes, henna gives a long-lasting effect, fading with the time. Yet, unlike drugstore dyes, the plant-based dye is free of ammonia that ruins hair cuticle and makes the color appear dull when it's totally faded. Bottom line? Even when henna leaves you, your hair still looks fresh.
How long does it last?
The color brought by henna lasts from 4 to 6 weeks. The good new is, it fades off smoothly, gradually getting back to your base.
Can I use chemical dyes/treatments on my hair after dyeing it with henna?
Yes, you can, but only if you use 100% pure henna. Just don't forget to give your hair a regular weekly break in between the treatment sessions.
Can henna and herbs dry up my hair?
Yes, especially if you already have dry scalp. Incorporate a moisturizing conditioner into the rinsing process to sort things out.
Does henna lock out moisture?
Some believe it does, but that's actually a myth. You can surely oil and condition your hair as you usually do.
Body Art Quality: What does that mean?
It's another marketing name for 100% natural henna. That is to say, if it's safe to use pure henna for body art, then it won't bring harm to your scalp.
Why indigo/katam dye didn't work for me?
One of the common mistakes is using indigo or katam without adding henna. Before combining them, you should prepare a separate bowl for the indigo and katam mixture. Also, consider the individual time each ingredient takes to develop.
Discovering the info on how to dye your hair with henna on your own is pretty tough, huh? The facts, tips, and recommendations you've seen today are your helping hands to making your hair better. Now that you know everything you need to work with henna, we're are ready to let you go. Go for experiments and your own henna hair dye before and after pics!